Spread the word, the favorite brunch-burger of the DO IT TEAM is right here. Because we are always up for digging into great US delights in a pretty Brooklyn decor. But what we want is the real stuff.
This trendy address in the Marais, kid sister of DINER, serves the fave burger of the DO IT TEAM (special kudos to the classic that looks a lot like the McDonald's cheeseburger but « much better», with very good products.) Just nestle in this pretty American venue for an absolutely perfect Sunday and a cool and stylish Parisian clientele as we like it!
So what's the deal for brunch? The art of delightfully mastered sophisticated simplicity at really cool prices cools. For 24 euros: warm drinks + freshly squeezed juices  + choice of burger (the classic, l+ toasts + fruit salad and yogurt or delicious pancakes. Variation at 22 euros with great eggs (eggs sandwiches, Benedict, or scrambled to replacer the burger)
Tip top: the possibility of also brunching on Saturday!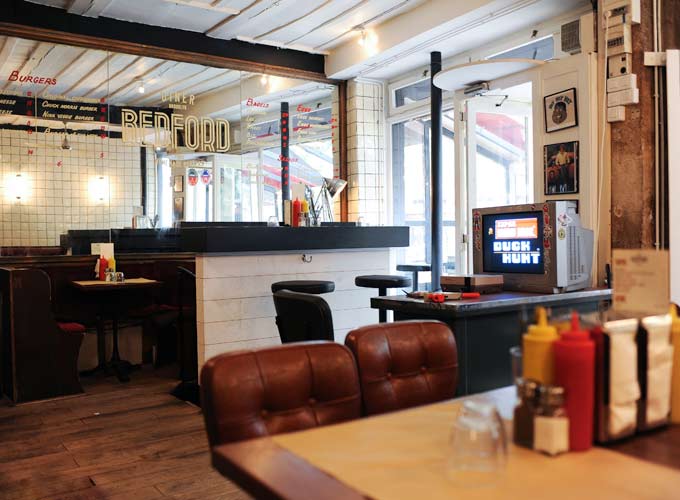 In the evening and the rest of the time, they also serve super bagels, hot-dogs, carrots cakes, Caesar salad or pastrami… It's cool also since they have burgers to go (6 euros)
Wild: the cocktail bar with a wildly « prohibition » spirit hidden in the lower-level like a night club. A must to sip a glass with your date.
Also discover where to find the best burgers in Paris.
© Annabelle SCHACHMES