It's the weekend brain twister ! How to take care of the kids intelligently and go fit shopping at the same time? Look no further… Beaugrenelle, the most chic shopping venue in Paris, has imagined
animations, a wide array of ultra spectacles and shows. Demonstration.
A series of stylish and free activities for the kids
You want to make kids happy? Ask for the programme. This week-end, fairy tale moments await you at th eAtrium.
Take your pick: scratch cards, sequin colourings, DIY dream catchers, medieval castles and pirate boats to be imagined—as well as makeup sessions with an enchanted forest theme!...
And let's not forget the terrific workshops open for all kids from 4 to 10 years, and the makeup sessions on the theme of the enchanted forest. Thank you the Techsell Family!
An amazing xmas tale for children
The other strong moment is the grand not-to-be-missed Xmas show à: Le Noël d'Edgar et Léon. An arty and new spectacle, born from the encounter between two artists everyone is talking about: illustrator and designer Hélène Druvert along with choreographer Aurore Stauder.
To celebrate Xmas and prolong this enchanted parenthesis at home, Beaugrenelle is offering to all the kids, by simple request at the welcome desk, the tale of Hélène Druvert.
Tops: they can watch it on their tablets during the holidays, the tale is also available in digital version.
A gourmet tour at la duree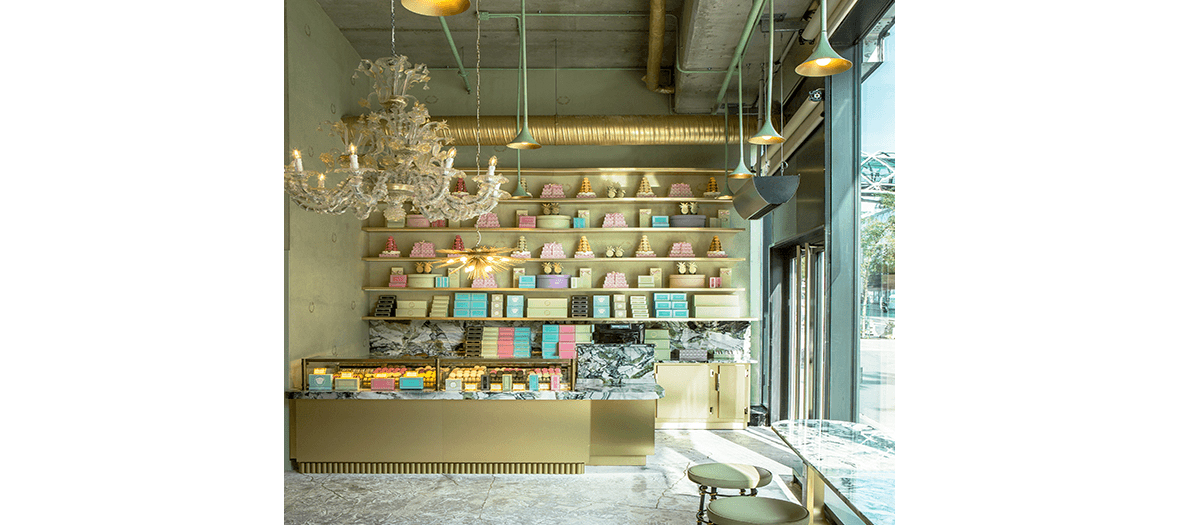 Impossible go to Beaugrenelle without dropping by Ladurée for a gourmet treat.
A golden alibi to test the cult house macaroons, a nice pain au chocolat, a tea time and all its divine creations. While we are there, why not order a yuletide log in the star pastry shop for the holiday feasts!
The perfect place for gift shopping
Fashionistas will go wild: a darling cashmere at Kujten, a shop-op at Maje, Hollister or Cécile et Jeanne...
Are you more into decoration? Go check out the selection at Zara Home, Maisons du Monde or Du Bruit dans la Cuisine...
Beautystas will stop atSabon, the favourite brand of stylish girls from Tel Aviv. Unless they hit the bull's eye at Sephora.
For a tecchie gift, drop off at the Fnac. And if you dream of a deluxe and high-tech accessory for you partner, be sure to stop at Devialet !
Open every day from 10am to 8:30pm (except Sunday until 8pm).