The must of a stylish Parisian: the collector sneaker. Unfindable ? However, now it's much easier to acquire the unique pair with this new address, tavern of Ali Baba for collector footwear and limited editions, if you please. Rush over to visit Larry Deadsktock.
Shoes, clothing, items or collectors. Finding a Balenciaga model, acquiring a pair from the collab' Virgil Abloh x Nike or spotting a Supreme product will no longer be a rarity. Forget the ordinary trainer, here the boutique features styles that run the gamut from 60 to €5000 in order to treat yourself to THE piece highlighting the 2.0 Parisian style .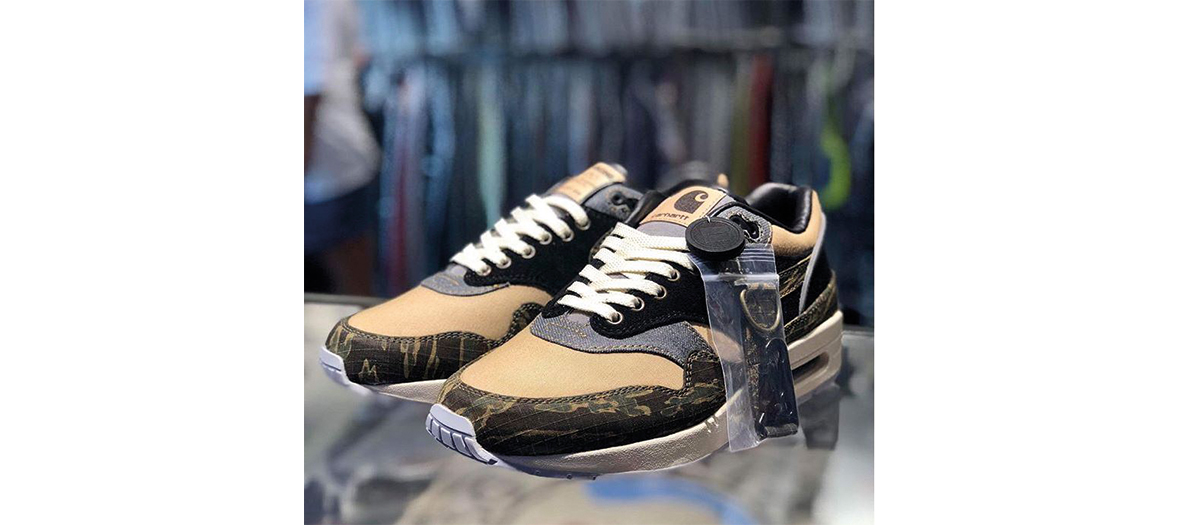 Collector, reseller and sneaker expert since more than 10 years, Larry Deadstock has imposed himself with his specialized boutique on rue de Saintonge. At the heart of the Marais, this temple of fashion is filled with rare pieces and often in limited editions. The place to be of neophytes looking for advice and recommendations, sneaker buffs who, when they push open the doors of number 65, are sure to find what they need to complete their collection: Air Max One "Tiger Camo X Carhartt" featuring camouflage colours or the more futuristic Yeezy-700 that conveys "an extra touch" to any outfit.
The added plus? Fashionistas can follow the movement by selling their own clothing, still new and unworn. A good way to integrate this bubbling sneakers culture.

Also discover Sneakersnstuff, the temple of sneaker-addicts in Paris and the must-go concept-store for Parisians.