Right near Etoile, Monsieur Madame is the new hot restaurant on Avenue des Ternes (formerly, L'Orée des Bois). Created hand-in-hand by Didier and Bérengère Lacombe, the majestic 500-square-meter brasserie mixes all the right concepts: restaurant, cocktails bar, boutique and conciergerie. The result is a great success!
Monsieur Madame, a concept store brasserie
Since 1978, the Lacombe family, originally from the Aveyron region runs Parisian cafés in the 17th. Their son Didier decided to hang up his pilot uniform to take on the family business by bringing inspirations from around the world: "I create establishment that I like as a client," he explains.
This jack-of-all-trades jumbles the codes of the traditional Parisian brasserie into a living space where once comes to have a drink, pick up a gift or nibble at any hour of the day.
A menu in keeping with the times
Chef Benjamin Boulot features an eclectic menu where everyone can find what they like. A nice little café crème in the morning, as well as a light lunch with the gals: steamed chicken with veggies (€18), avocado gazpacho (€13.50) or a couture beef tartare seasoned to perfection (€13).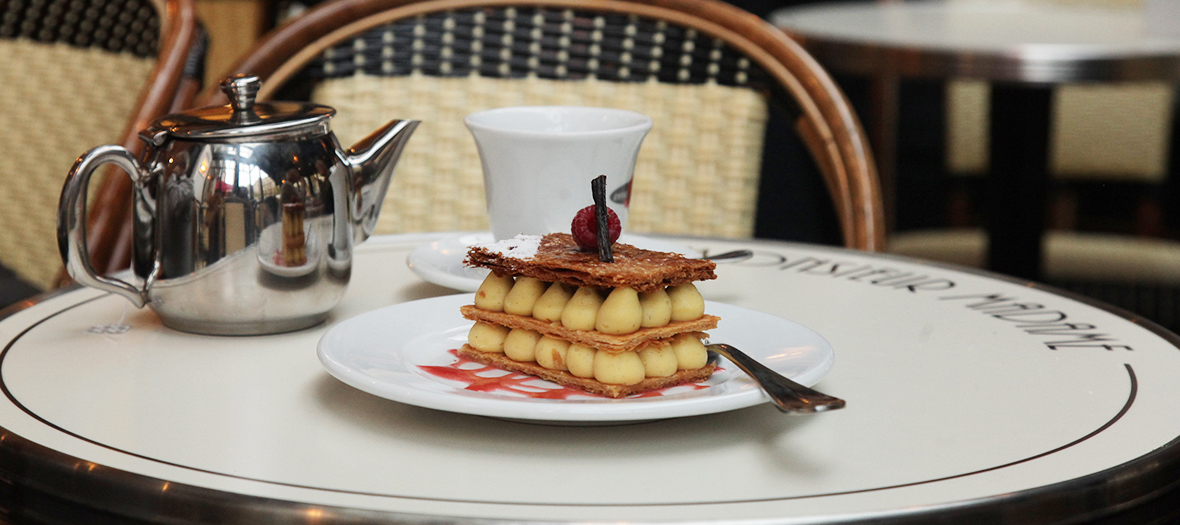 Installed in one of the many dimmed alcoves, Great Gatsby style, Monsieur Madame also imposes itself as the new ideal table for a romantic dinner with a slew of incredible cocktails and the new chic classics: a tasty sole meunière (€45) or leg of lamb with homemade mashed potatoes (€24). Finish on a high note with the famous Monsieur et Madame millefeuille (€9.50) or with the soup of red fruit for twigs on a diet (€9.50).
The splendid terrace, ideally exposed, is the perfect promise for sunny lunches or long lasting apéritifs highly prized by the teams of Dior, Vogue and businesses in the area who like to hang out there sipping a Spritz with a basket of crispy veggies (€12) or a slab of charcuterie (€15).
A floor that can be privatised
We are constantly looking for spaces to book in order to celebrate a birthday, a bachelorette party or simply a dinner with your gang of BFFs.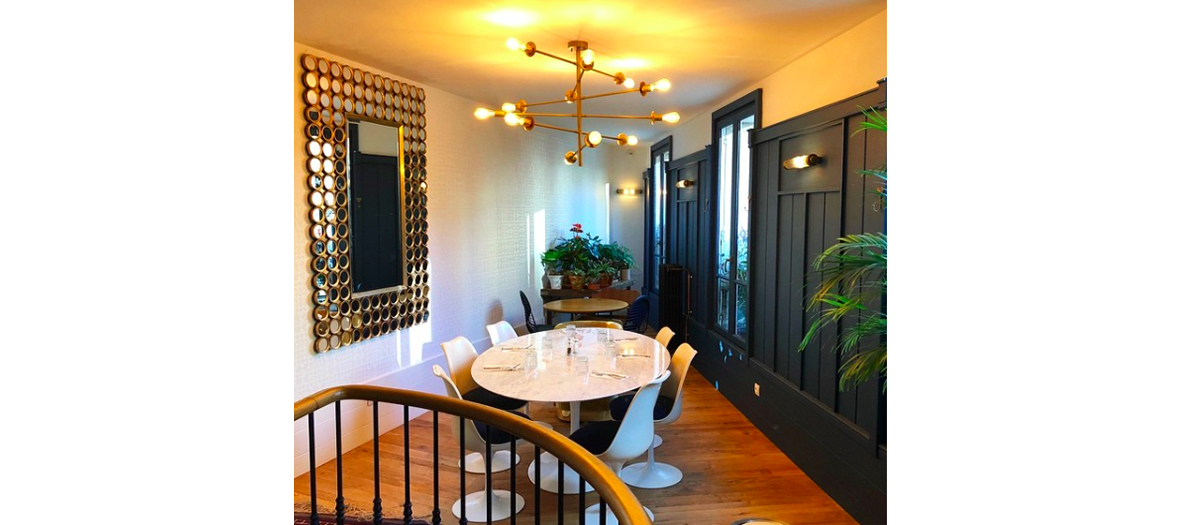 We have just the place! Hidden on the upper level of the restaurant and with a simple reservation, you can treat yourself to the luxury of dinner sheltered from onlookers.
A stylish concept store
Walk up the spiral staircase to reach a small souk where you could spend hours rummaging through the chic serendipity for sale. This tavern is filled with souvenirs (starting at €15) brought back by the globe-trotters Didier and Bérangère Lacombe, who lived four years in Morocco, where they discovered fabric and wicker artisans.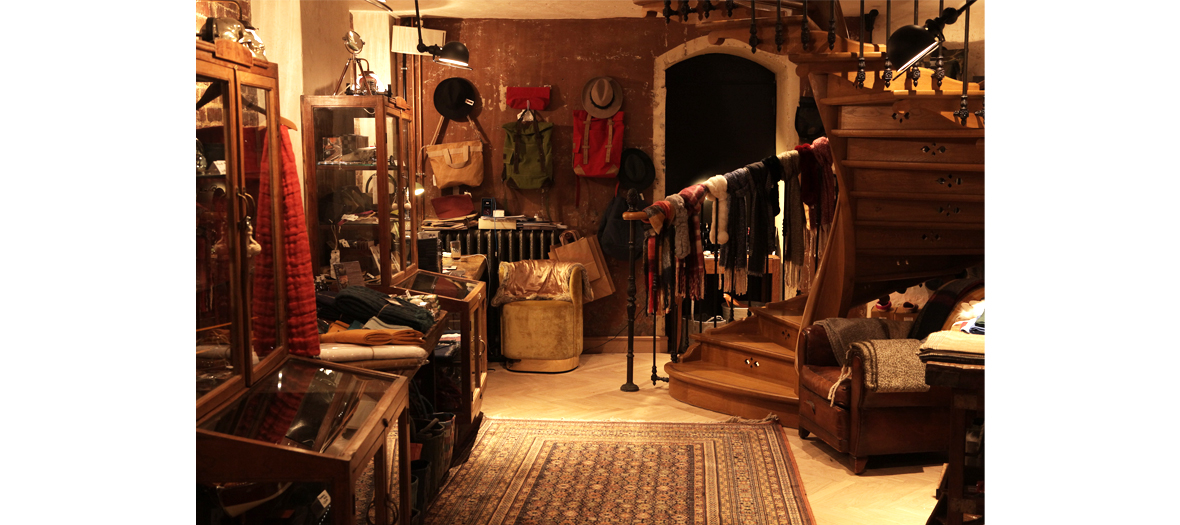 Here you can pick up candles, baskets in recycled bamboo (€27.90), totes in recycled plastic, made in Vietnam, scarves, capes (€75), house linens, Alep soap, but also mock ups in car sheet metal and vintage planes (up to €650).
Open every day from 7am until 2am.
Also discover L'Escient, the bistro enchanting the 17th.