Nestled at the heart of the 17th arrondissement on the pretty Rue Poncelet, this is the kind of address one keeps preciously hoping that is will not be taken by storm too quickly. L'Escient, a human-sized bistronomic is right on target. Check out the ambiance!

All in the Méchin family
Here is the living proof that it's possible to happily work together as a family. Father and daughter (trained with Joël Robuchon, Alain Ducasse and Thierry Marx) work in the kitchen, while mother Catherine is the hostess and conveys additional soul to the bistro.
The science of savours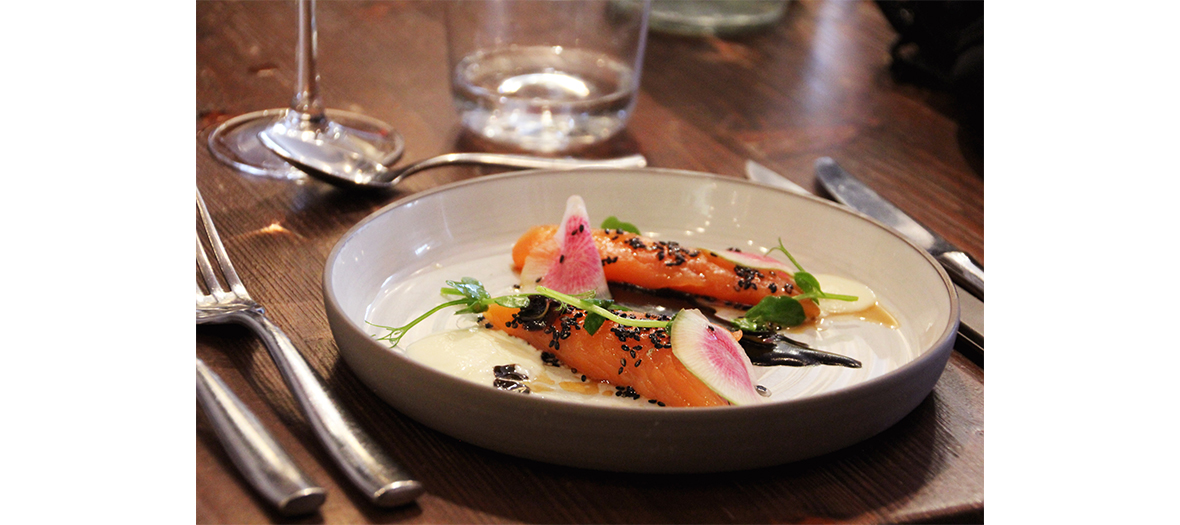 Let's get right to the point. A culinary maestro, Pierre really knows his stuff when it comes to meat and fish marinades. The result is a stunning "crying tiger", a delicious filet of beef, tender and spicy just as we like it (€25) or cod with cream of watercress and crispy potatoes (€25). Yum.
Claire's strength is marvelously seasoned starters such as ultra light nems (no frying !) filled with tuna, peas and coriander (€12) - totally addictive - or a splendid scallops carpaccio (€12).
Desserts happen to be as fresh as they are unexpected such as the ganache of Manjari black chocolate, served on a shortbread and mandarin marmalade (€11), recalling an orange Pim's, or a sphere of white chocolate mango and yuzu (€11).
Barbecue evenings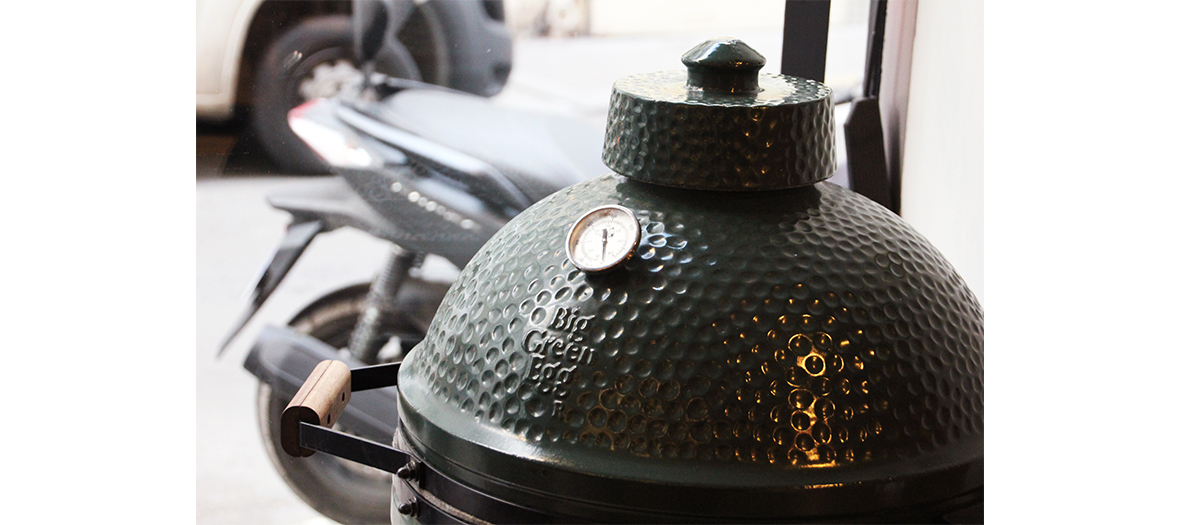 Deffo a holiday feeling… Every third Thursday of the month, barbecue evenings are a big hit thanks to the famous Big Green Egg, an indoor barbecue of Asian inspiration that is creating the buzz! The chef sends out incredibly tender grilled meats and fish. Delicious. (Formula: starter/dish/dessert €39)
Open Monday to Saturday, from noon to 2pm and from 7:30pm to 10pm..
Also discover the 10 best bistros in Paris.