Offering to your "mini-me" the same strong piece as for yourself… Such is the fashion statement of sexy mammas… Here is a small listing of all the must-haves for Summer that we are going to adorer wearing in cut and paste mode with our mini Parisiennes.
The baskets of Blune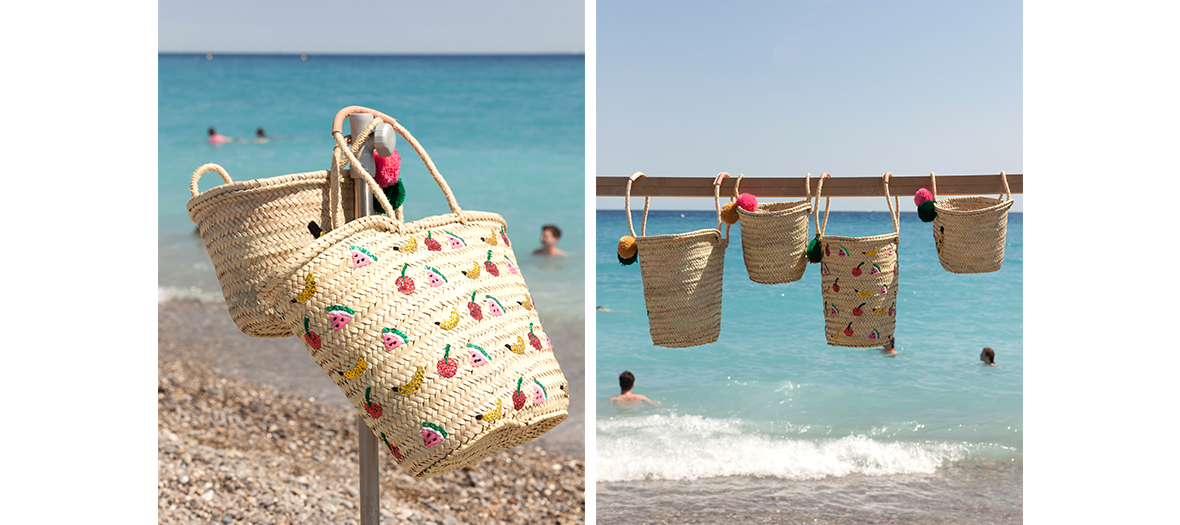 Blune: the label of mini-Parisiennes and their mommies, launched by a blonde and a brunette, Eve and Laurence. Each season, the two designers imagine and draw pop and graphic prints, all exclusive­— with two collections for kids and women.
The must: the wicker basket. In small version, the "banana split" stamped with a sequined banana and pompons for your little darling. The format XXL, embroidered by hand with watermelons, bananas and cherries for you, in order to sport a total mother-daughter look at the beach of the market. You said "bohème"?
Baskets € 85 (large) / €39 (small).
Sold on www.blune.fr and the showroom, 6 rue d'Amboise, 75002 Paris.
Swirling skirts by Émoi Émoi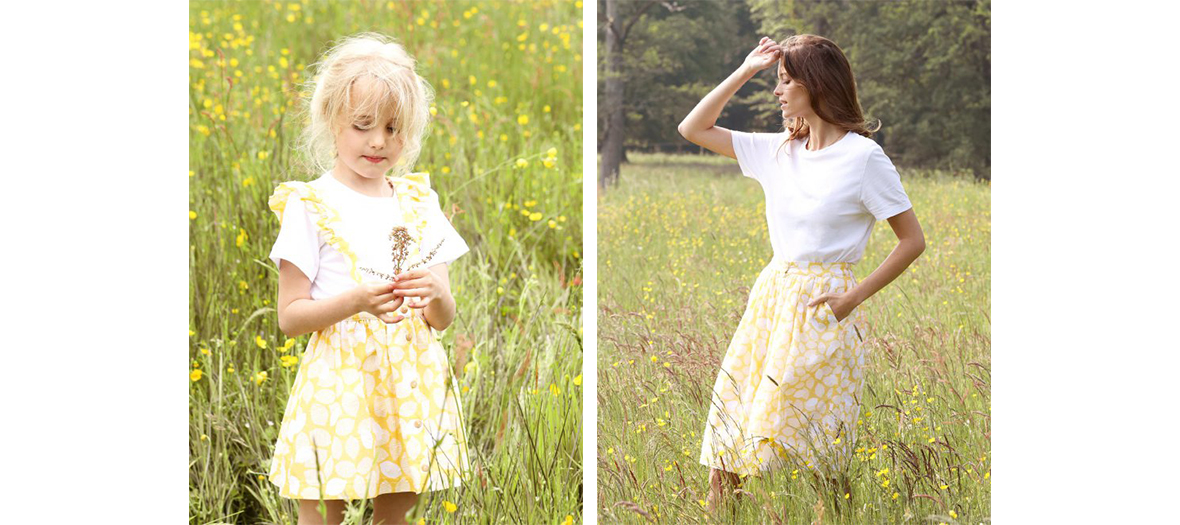 It's the trans-generational brand by essence ! With its small personalizable jewellery pieces, its "super mommy" mugs, its embroidered tee shirts for the entire family, the label has imposed itself as the gift for young parents…
The latest delight ? The swirling Louise et Louison skirt (€55): a divine lemon plumetis cotton print. For little girls, the piece is evolutive and can last several years … For mommy, a midi skirt with buttons (€85).
Sold on www.emoi-emoi.com
A K-Way® from mother to daughter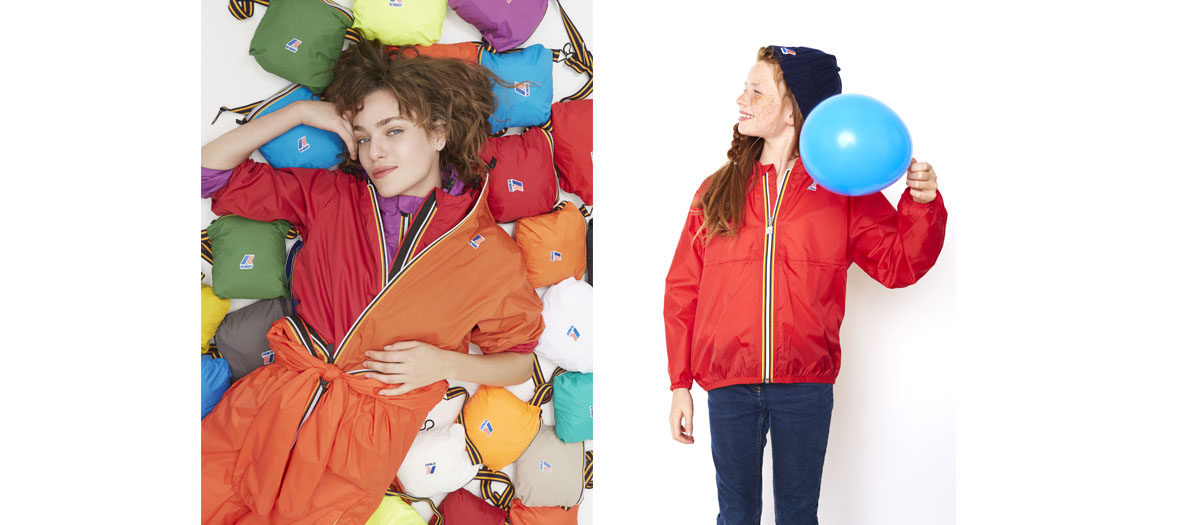 During our entire childhood, we hated the mythical raincoat and its loud colours... until the K-Way® made its big comeback and that it's now part of the wardrobes of all self-respecting fashionistas....
Well it seems that this big hipster classic is back in the running with sexy and tapered cuts, vitamin-filled colours and just the kind of high-tech materials we love… In baby version or hot mamma size, it's a must that you need to always carry at the bottom of your it-bag or in the backpack of your cute little blondie… Style, Style, Style!
K-Way® adult woman starting at €99. K-Way® kids starting at €65
All the info on the K-way du Marais flagship
The stardust DIOR handbag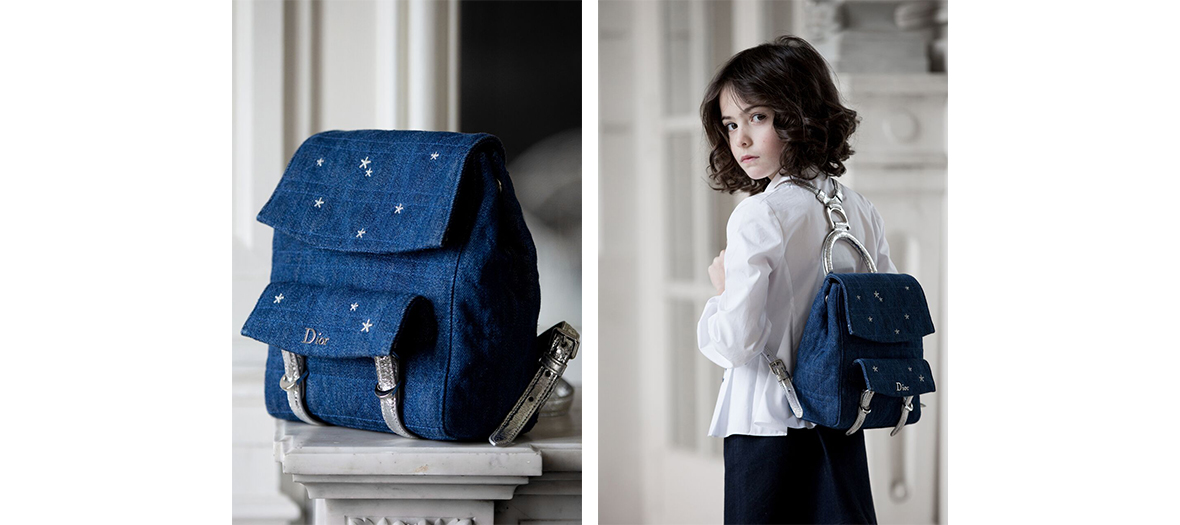 We want it ! To share with our wonderful offspring or to have, in double… Baby Dior has come up with a furiously charity and limited edition of the Stardust it bag, in collaboration with the philanthropic Epic start-up .
Its desire potential? 80 models in limited series, revisited in denim and embroidered with silver stars, lucky charm of Christian Dior. The benefits will be donated to 200 children by financing their access to treatments and medication in their country.
Price of the bag: €1,800 (only in Dior shops)
The Chatelles Slippers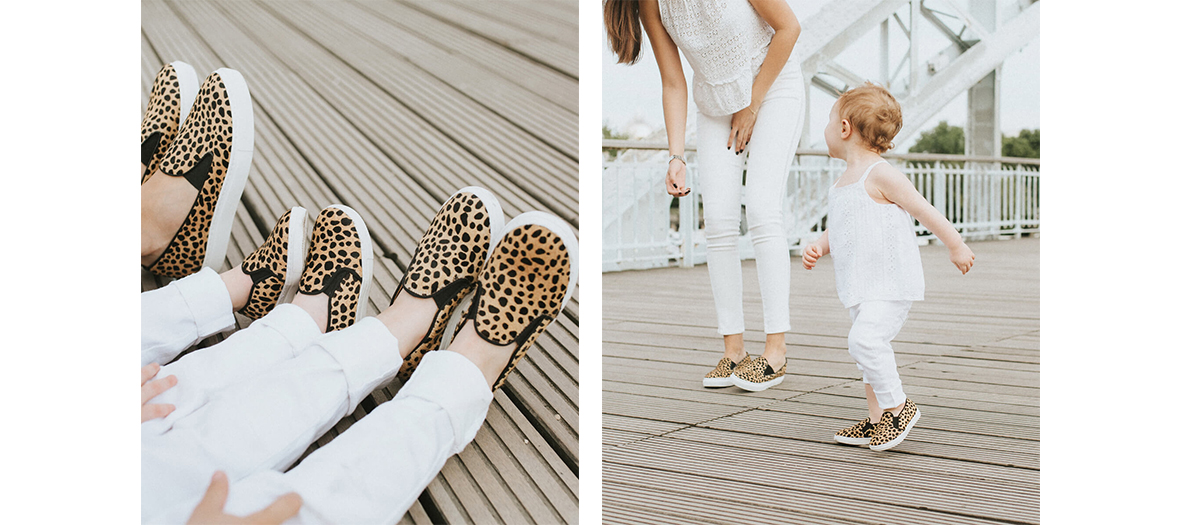 No need to present Chatelles, the star label of Parisennes' slippers… proudly worn by all the well-heeled it girls and influencers.

Impossible to resist the idea of decking out the footsies or your little darling with their latest super swag leopard model. A promise to be the most instagrammable duo of Parisiennes this Summer. #minime

Women's slippers starting at €160. Slippers for children, starting at €120.

Available on www.mychatelles.com and in the boutique of Saint-Germain-des-Prés : 94 rue du Bac, 75007 Paris.
The PATINE X BONTON tee-shirts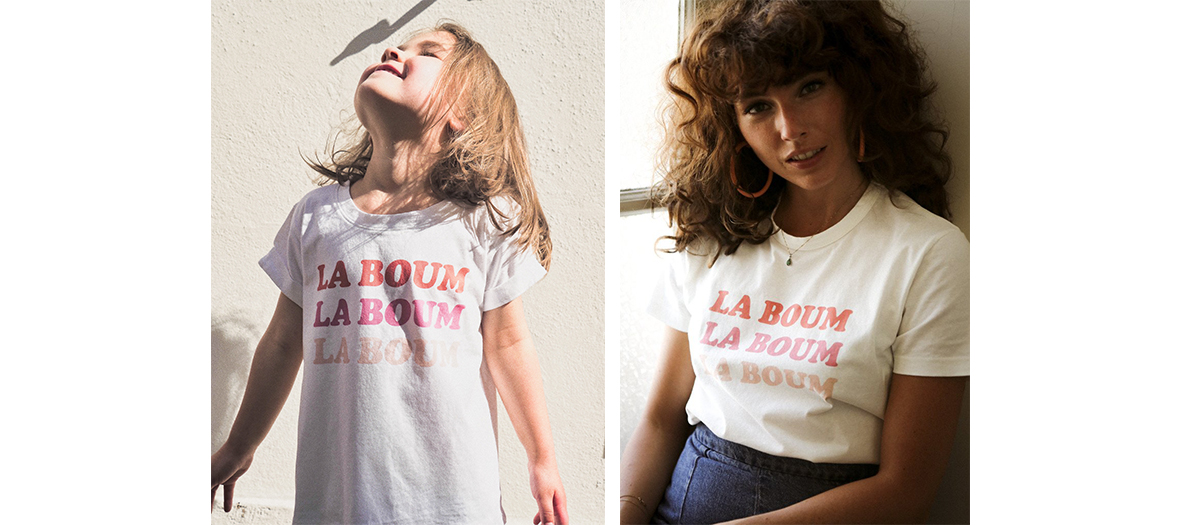 You are bound to have noticed that the tee shirt everyone wants in organic cotton and water ink is the one where one reads: LA BOUM LA BOUM LA BOUM (very small quantities on the site of Patine).
Drum roll… The super hype label Patine has launched a collab in limited series with Bonton for all the cool kids from 2 to 13 years old:There is not age to be stylish, nor cut and paste one's Parisienne mommy. So there!
Kid's t-shirt €42, women's t-shirt €50 (regularly re-stocked)
Sold on www.patine.fr
Also discover 10 mother-daughter experiences for Mother's Day.