Fans of La Grande Bellezza and The Young Pope will feast on this new author's series co-produced by Arte , a veritable prodigy already awarded as the Special Jury Prize by Série Mania , the Cannes series festival.
A dark and powerful plot where it is about politics , couple and the quest for redemption in the heart of Rome ...
A breathtaking thriller
Police make a disturbing discovery during an anti-Mafia operation : a plastic virgin crying tears of blood is found in the lair of a Calabrian godfather. Should we reveal the phenomenon to the public or, on the contrary, keep it quiet? On the eve of a referendum on leaving Europe , Prime Minister Fabrizio Pietromarchi , who is going through a public and private crisis, is struggling to decide. He decides to hide the statuette in an abandoned swimming pool and instructs the head of the secret services, General Votta, with the help of a scientific team, to carry out the investigation.
A gallery of very Balzacian characters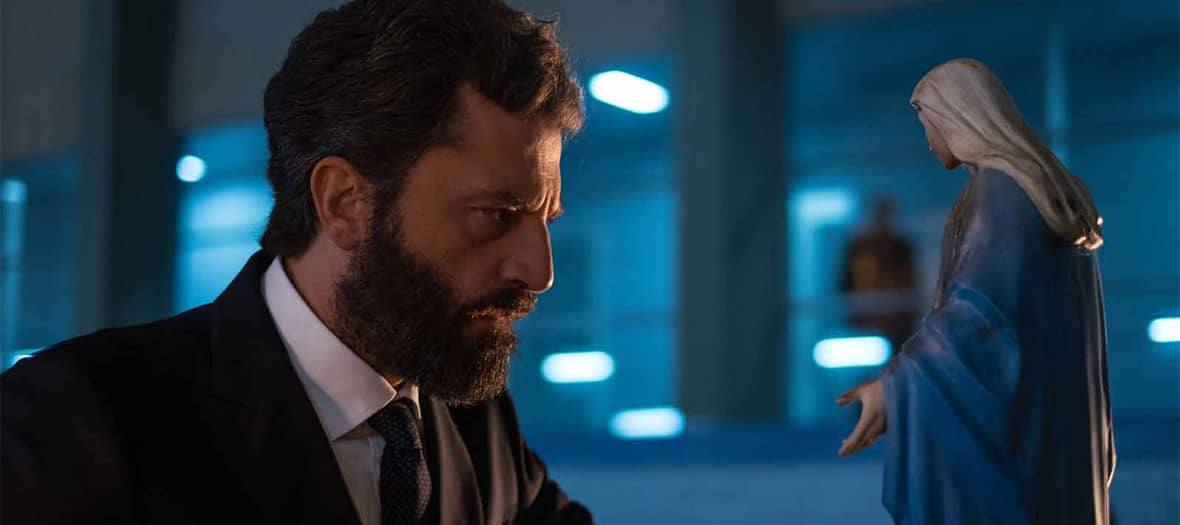 In addition to a brilliant pitch, this first choral series written by Niccolò Ammaniti , the genius of Italian literature, explores more the human soul than the question of miracles and religion ...
Niccolò Ammaniti poses, through a gallery of characters of great depth, the existential questions of our time.
Starting with the leading role: a prime minister played by Guido Caprino , a former idealistic and progressive young man trapped in political politics and plagued by doubts. A First Lady determined to act as a free woman, even if it means passing for a fickle and unfaithful wife and a bad mother. Without forgetting Sandra, the biologist who made science his new religion or the tumultuous father Marcello in the midst of a crisis of faith, in the grip of alcohol, addiction to sex and gambling ...
Il Miracolo. 8 episodes of 52 minutes to watch in full on arte.tv


Also discover the Italian series Une Amie Prodigieuse.