If in recent years the t-shirt has been worn rather close to the body, tucked into skirts and flanked by pseudo claiming messages (and always razors), it is emancipated this season in a version cooler than ever.
We choose it oversize automatically or a size above, we wear it loose , washed out, we roll up its sleeves like George Michael period WHAM! or layered over a printed shirt. Or all of this at the same time? A little preview of the most iconic models of spring.
Shellfish and crustaceans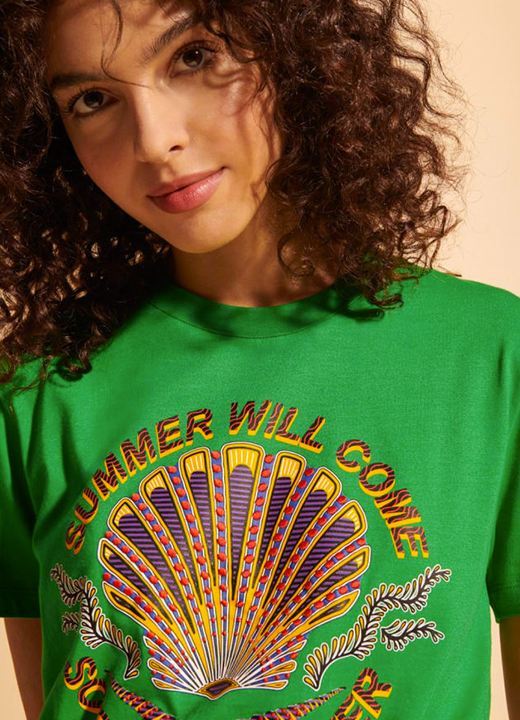 A little taste of seaside vacations with this all-green model with a printed and embroidered shell. While waiting for the summer which " will arrive sooner or later ", it is marked on it!
Helge green printed cotton T-shirt, Tara Jarmon , € 85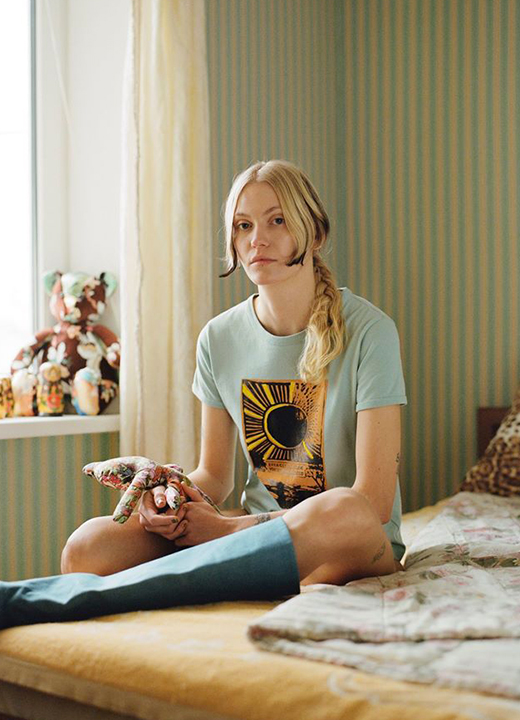 It was the flagship piece of Marc Jacobs spring-summer look 6. With her message " Ever get the feeling you're being cheated " (" Have you ever had the feeling of being cheated? "), We ward off fate: a warned woman is worth two!
Printed T-shirt, Marc Jacobs , € 175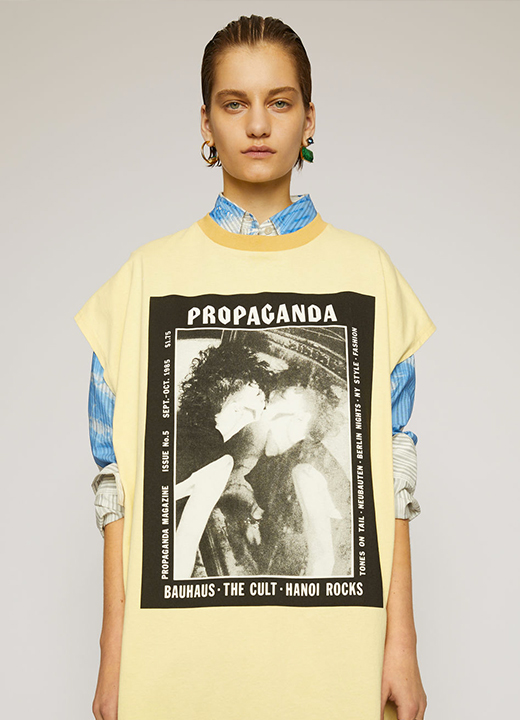 Acne Studios once again excels in the art of layering . We put on this long t-shirt like a dress, but over a shirt of an opposite tone (here, blue with yellow) or even jeans for a highly stylish look.
Jersey dress with magazine print, Acne Studios , € 220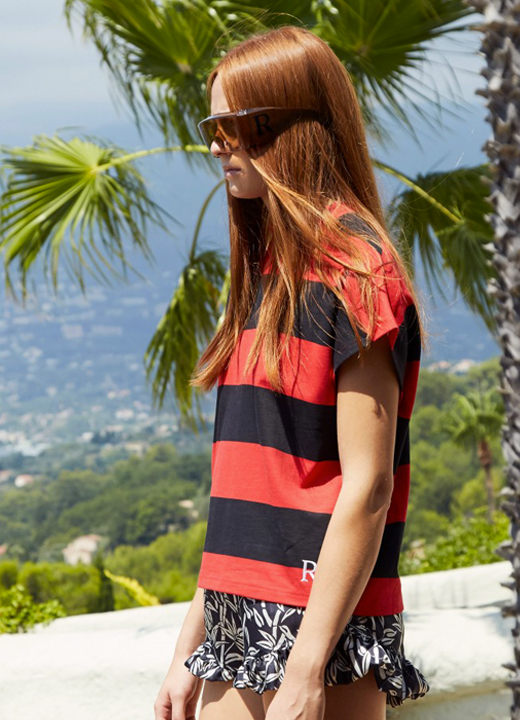 A t-shirt with wide stripes and worn oversize, to support the French rugby team even in its spring look with denim shorts and small tennis shoes.
Rex Rugby T-shirt, Roseanna , € 110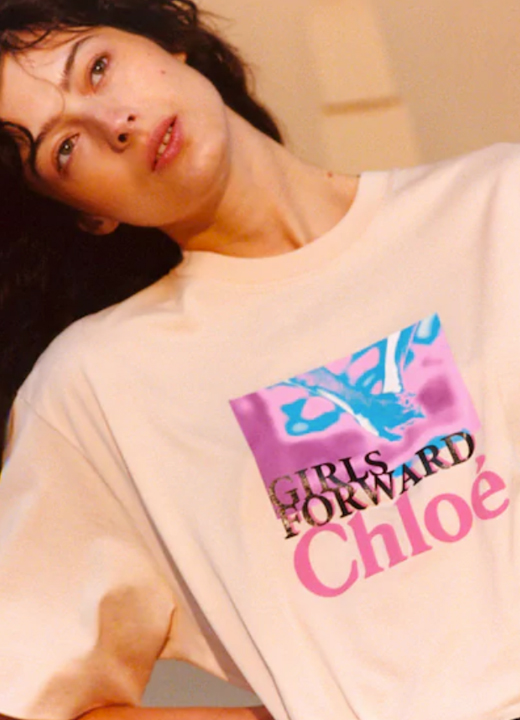 All sales of this organic cotton Chloé t-shirt will be donated to UNICEF to support its programs for the emancipation of women. Camille Charrière and Clémence Poésy already have theirs.
Chloé oversized t-shirt for UNICEF in organic cotton jersey, Chloé , € 290
You always had the power, my dear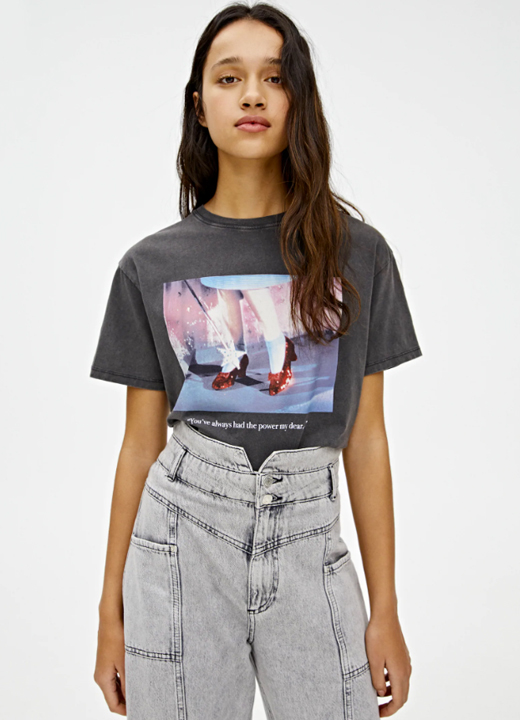 We show off his cult movie on this soft faded t-shirt that pays homage to Judy Garland's Wizard of Oz . A little enchanted parenthesis to brighten up confined fashionistas.
The Wizard of Oz T-shirt, Pull & Bear , € 15.99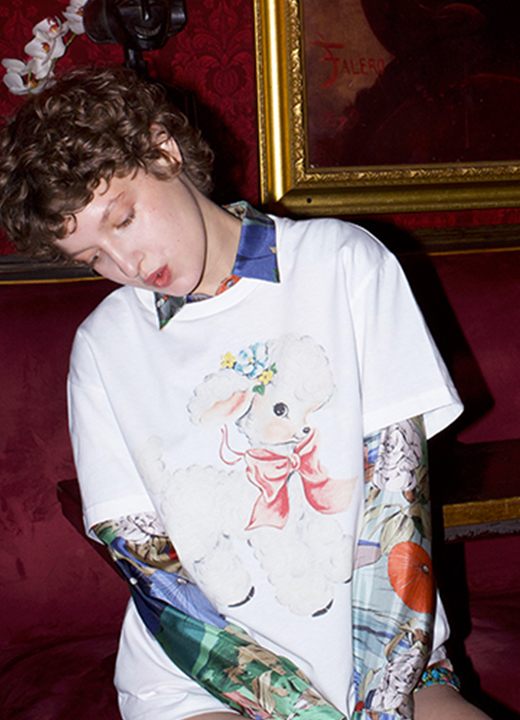 Making your t-shirt the centerpiece of your outfit is possible when layered on top of a printed shirt and left loose over shorts. As a bonus: the cuteness of the little lamb that we would like to adopt.
Straight cut jersey T-shirt, Paul & Joe , € 130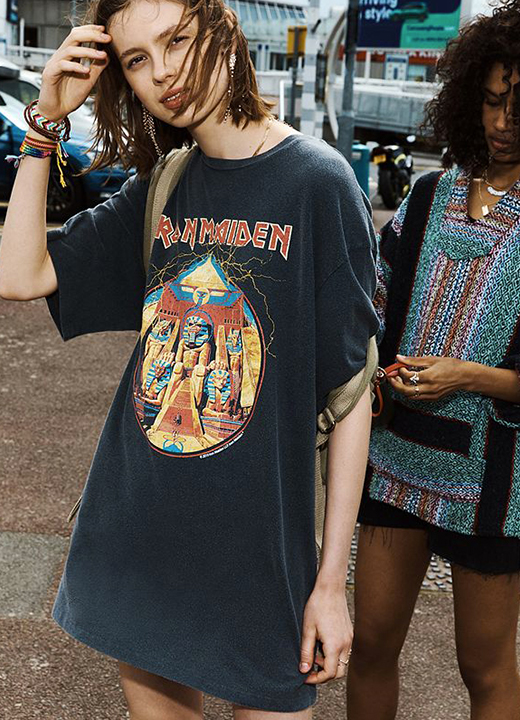 Years concerts of his ex-metalhead dad, we found in the wardrobe an Iron Maiden XXL t-shirt and ideally grated. Or would it be brand new? Vintage or not, wear it as a dress for a rejuvenating groupie look.
T-shirt Dad oversize Iron Maiden, Urban Outfitters, 45 €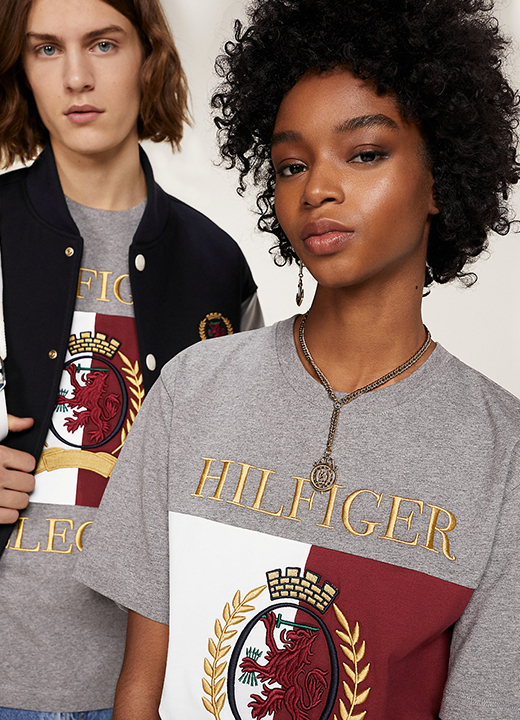 In this large unisex t-shirt, halfway between preppy and sportswear, we find Tommy Hilfiger's nautical touch , which revisits its iconic coat of arms in a high-end embroidered version.
Unisex T-shirt with embroidered crest, Tommy Hilfiger , € 130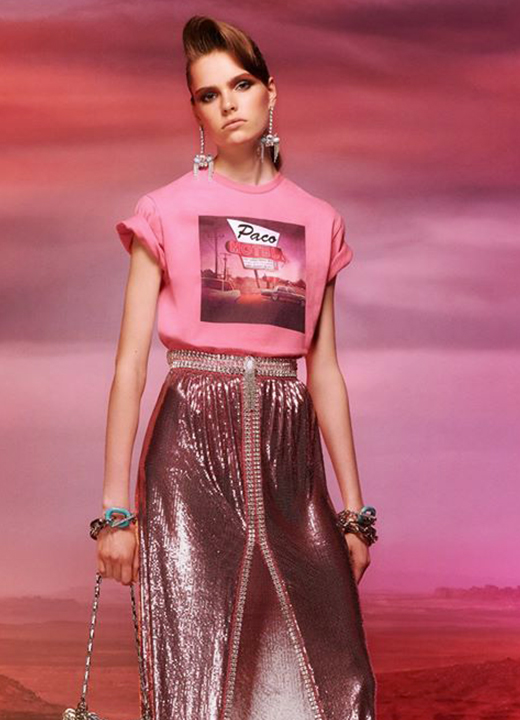 Julien Dossena continues to make us love Paco Rabanne this season, especially with his highly cool Paco Motel t-shirts that we dream of wearing with his chainmail-style skirts. Passion.
Motel print cotton t-shirt, Paco Rabanne, € 170 on matchesfashion.com

Also discover the coolest pants of spring and the trends to follow .