Under the pavement…the beach! 5 great spots to put down your towel and work on your tan.

Fine white sand, parasols, deck chairs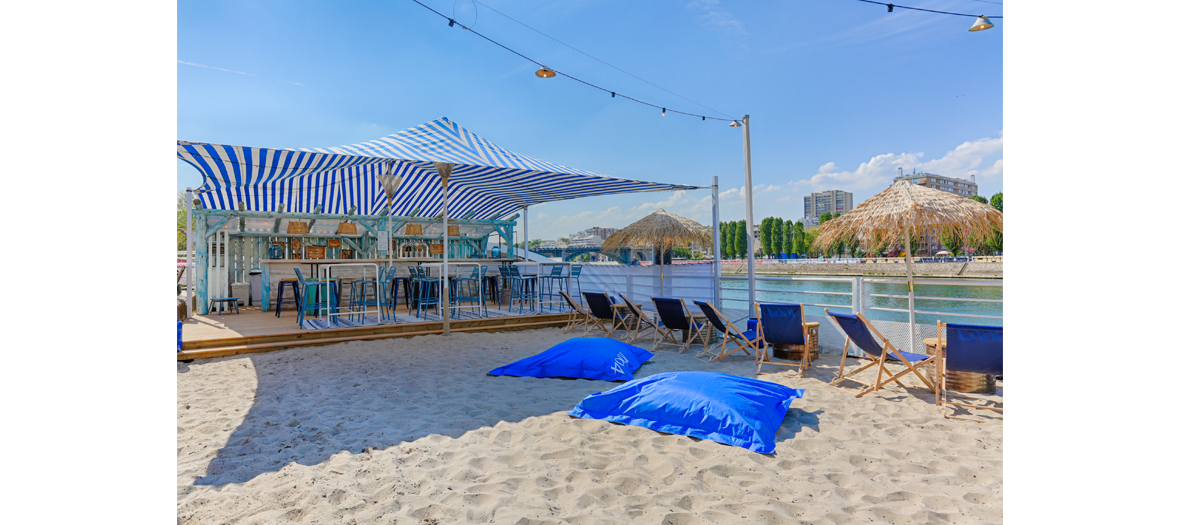 The Cap Ferret spirit is on deck every summer weekend at the Polpo beach, the fabulous seafood brasserie moored at Levallois-Perret. So just show up at the shack to order a beer, a glass of rosé, mozzarella/speck nuggets or a lobster roll. It's the ideal spot for Sunday lounge lizards.
Lobster roll €24, glass of rosé €6
Polpo Brasserie, 47 Quai Charles Pasqua, 92300 Levallois-Perret

A floating garden on the Seine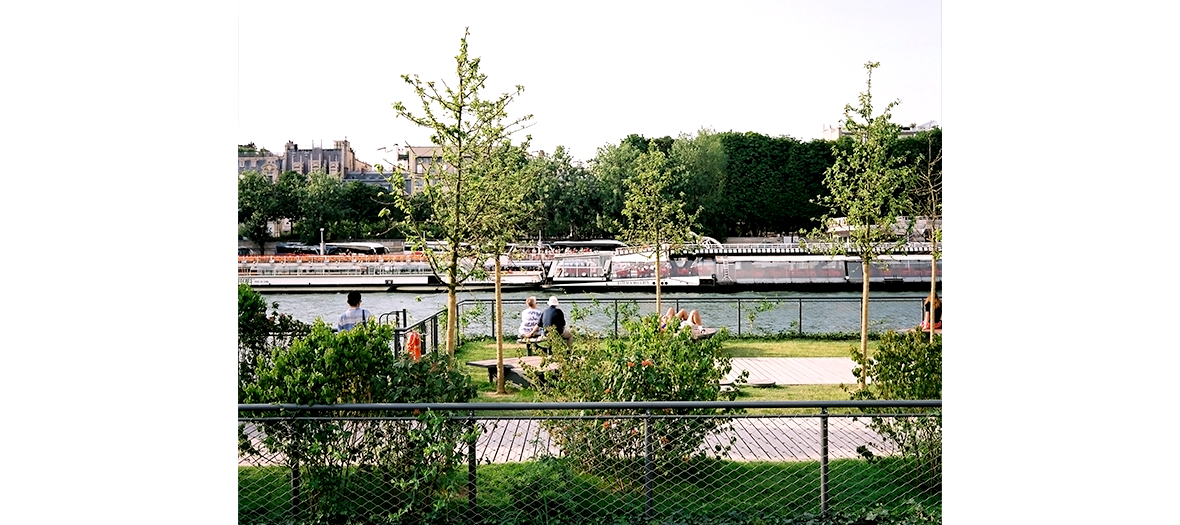 This architectural UFO encourages to settle inside a giant hammock made of ropes, in the middle of high grass and field flowers, with the Pont de l'Alma bridge in the line of fire. Sun screen is a must: with the reverberation on the water, it gets pretty hot in the Jardins de l'Archipel des Berges de Seine —Niki de Saint Phalle.
Quai d'Orsay, Paris – 7th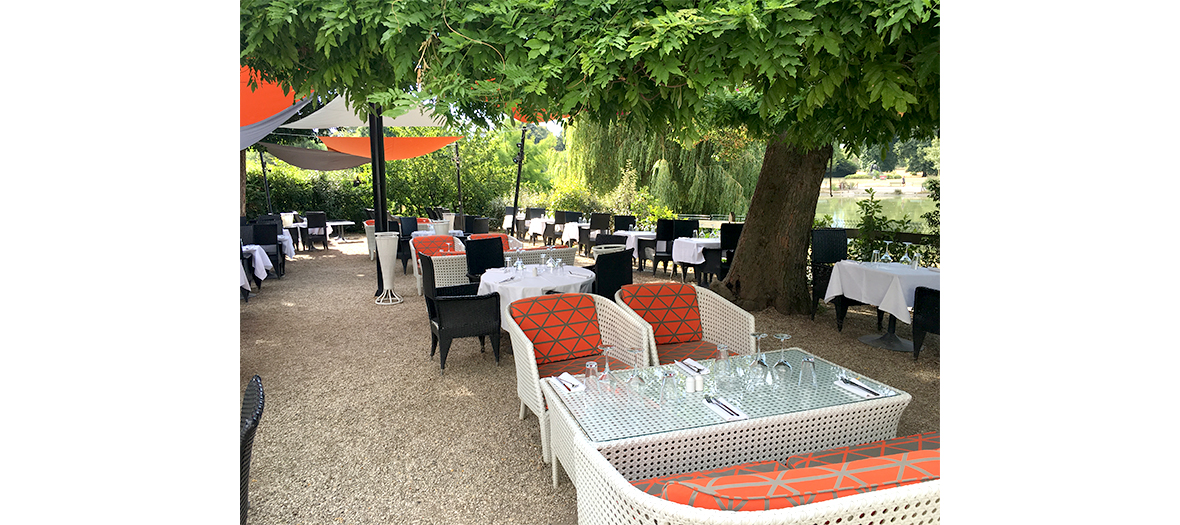 Nestled at the heart of the Bois de Vincennes and along the Daumesnil lake, the Chalet des Iles Daumesnil opens its garden for lunch or tea time in the sun. Comfortably settled on the very chic orange cushions of the lounging chairs you can work on tanning your legs and shoulders while sipping homemade ice tea—quietly.
Iced tea 7 euros, lemon pie 10.50 euros
Chalet des Iles Daumesnil, Bois de Vincennes, Ile de Reuilly, Paris - 12e, 01 43 07 00 10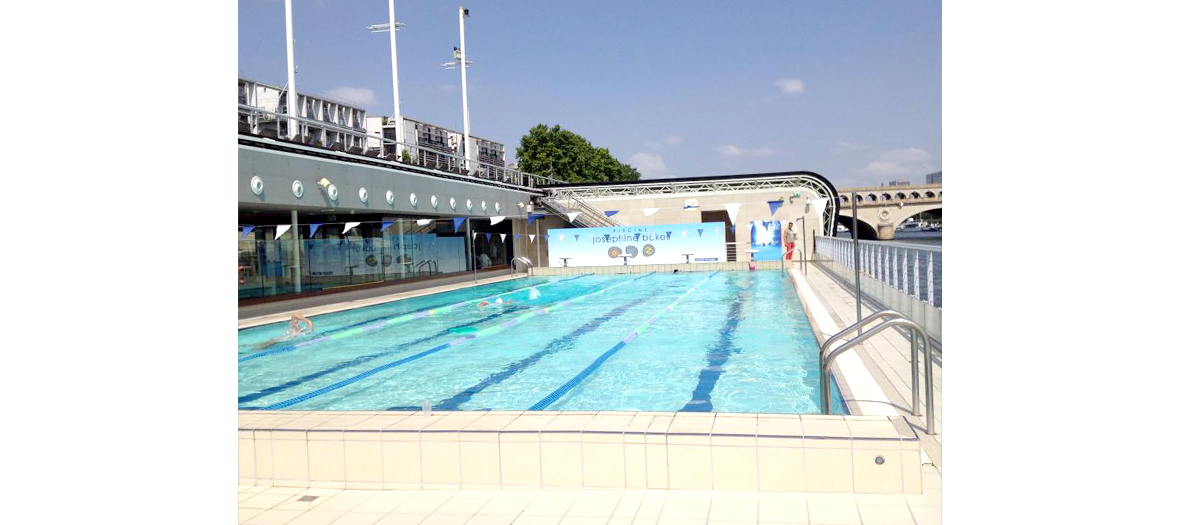 Whip out the bikini, things are going to heat up. Placed on the Seine, the Joséphine Baker pool features on its roof-skylight a 500m² solarium. The ideal setting to tan in a microkini just like on the Riviera and limit bathing suit marks. Careful, the bonnet is mandatory for swimmers!
6.50 euros the entrance all summer long
Piscine Joséphine Baker, Quai François Mauriac, Paris - 13e
Hidden in the Saint-Ouen flea market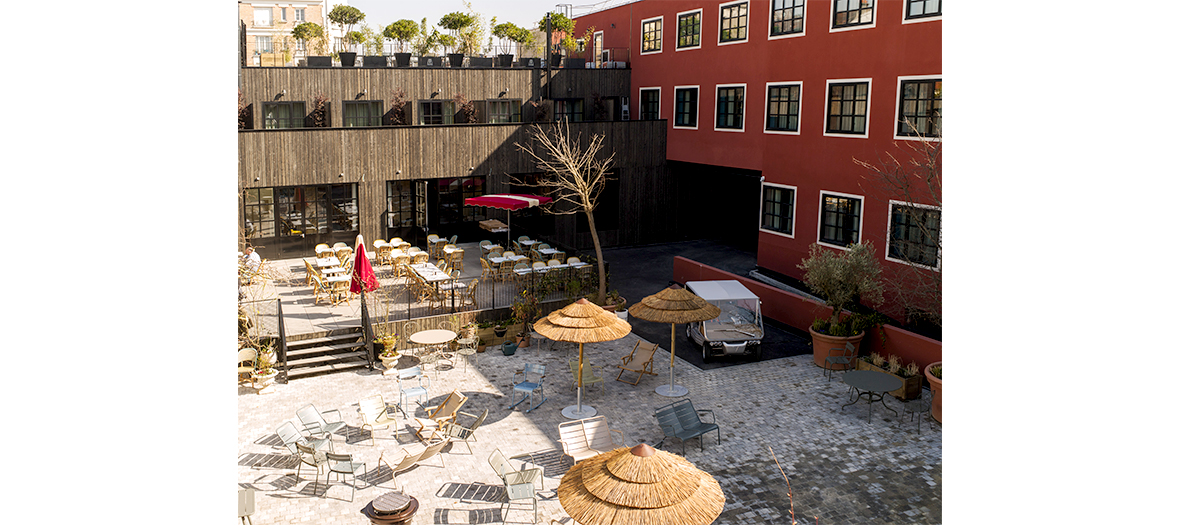 MOB, aka the coolest hotel of "almost Paris" features an XXL terrace open to everyone with deckchairs and umbrellas. A great place to work on your golden tan while nibbling on a beef skewer or a juicy sausage—to be washed down with a nice organic wine. To be noted: the rooftop can be privatized.
Glass of rosé, 5 euros, veggies and burrata pizza 16 euros
MOB Hotel Paris, 6 rue Gambetta, 93400 Saint-Ouen
Also discover the best BBQs in Paris and the prettiest outdoor pools.