Where to party outdoors, have a drink and a few nibbles, dancing under open skies along the Seine? Follow the guide with the two best summer escapades on the waterfront.
La Démesure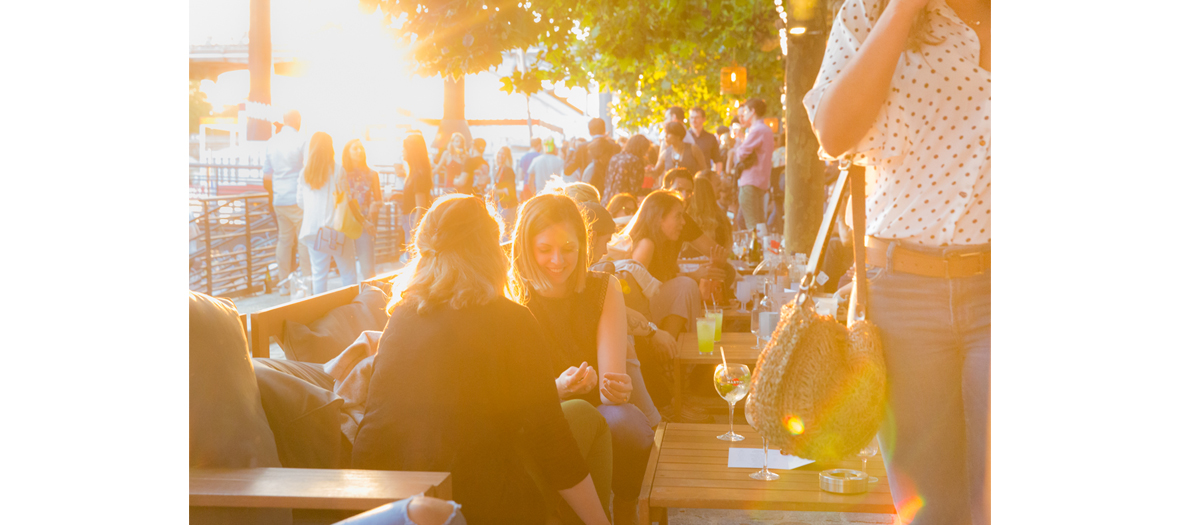 La Démesure sur Seine is back on Quai de la Râpée with its swinging happy hours Parisians. Lit garlands hanging from trees, large wooden tables, it's quite exactly Indian Summer under the sun. Music wise, things are sure to be groovy with trendy DJs at the turn-tables distillating funk, soul, disco and hip hop sounds. Everything we love.
À la carte: the Strogoff restaurant has delocalized offering a slew of de foodporn nuggets with Med-style starters (antipasti, burratina, grilled veggies… €12), a signature tartare of tuna (€14), a salmon bagel (€9) or marinated squid (€15). And to wash it all down, wild cocktails such as the very fresh Cucumber Addict (Gin Bombay Sapphire, Saint-Germain, Cucumber, (€12) or a bottle of Minuty (38 €).
Open 7/7 from noon to 2am.
La Démesure, 69 Port de la Râpée 75012 Paris.
Bal de la marine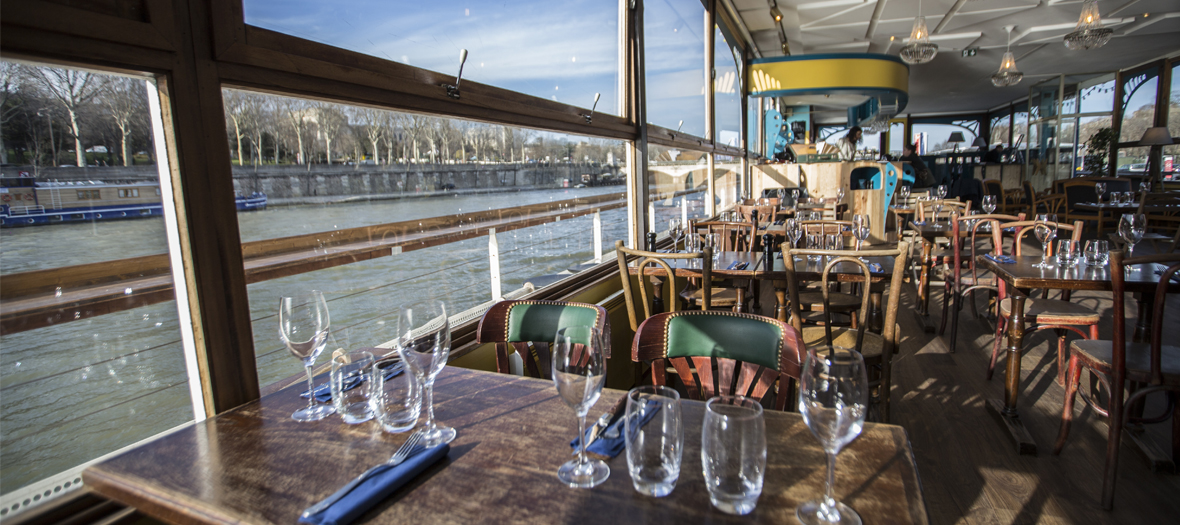 There is the sky, the sun, the Seine and the Eiffel Tower. In other words a very chill atmosphere as though you were on holidays at the foot of the most iconic Parisian monument—in other words the perfect deal to refresh yourself a skip and a hop from the metro.
Head for Bal de la Marine. With its new neo-vintage decor inspired by Louisiana and its diligent crew straight from La Javelle, the barge restaurant moored in front of the Iron Lady, is the hot spot to sip rosé, dig into a sea bass ceviche (€10), beet houmous (€7) and langoustines on French toast (€14 ) on the waterfront.
Open Monday night to Sunday lunch. Lunch formula starting at €28 .
Le Bal de la Marine, Port de Suffren, 75007 Paris - 01 47 05 65 57
Also discover the best outdoor venues for summer.