© Facebook Urban Decay
Pastel sticks for zero defect skin, liquid lipsticks for chic and mat lips, new tools for eyebrows with character and new generation foundations for a luminous and bright complexion.
cushion foundations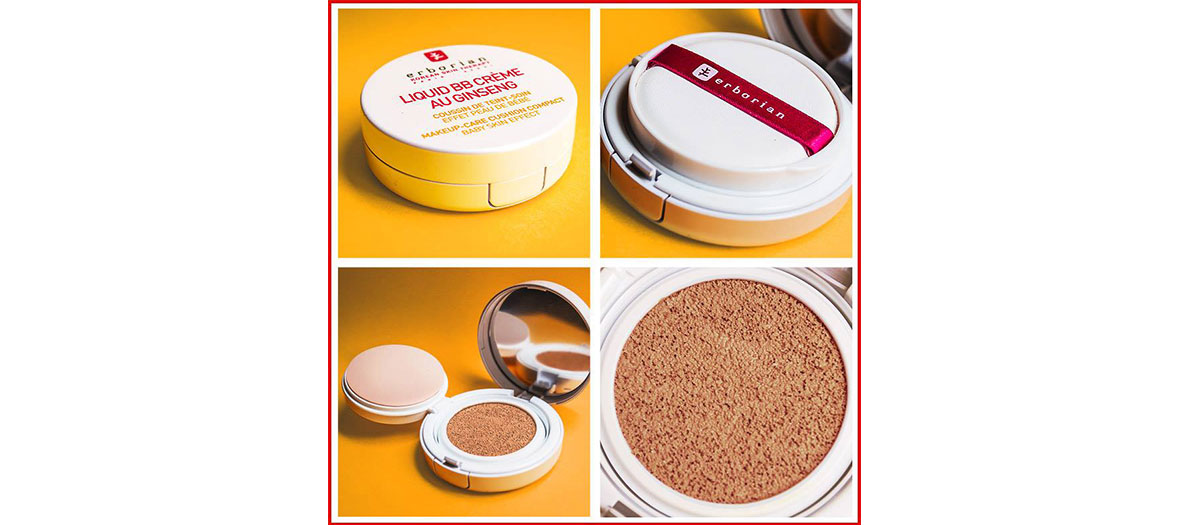 © Facebook Erborian
More than ever, a perfect and luminous complexion is in the spotlight this season with a new generation of foundations, the cushion foundation, star for Fall !
It is represented as a classic powder compact with a cushion sponge soaked with an innovating feather-light formula, that moisturizes, covers and protects while staying very light.
- The most protective, Dreamskin perfect Cushion by Dior (80€) with an ultra fluid and light texture that unifies the complexion by blending in with the natural colour of the skin and the UV SPF 50 filters that protect from all the outside aggressions. The result is very light ultra natural complexion. To use in the morning after your day treatment cream and as touch up all day long. The plus, it comes with a refill. Available in all Sephora stores and on www.dior.com
-The most long-lasting, Idole Ultra Cushion by Lancôme (46€) with a less fluid formula, hence more covering, perfect to unify a complexion and camouflage redness as well as small buttons with a very natural effect. The plus, no need to retouch, it holds all day long ! And it is refillable. Available on www.lancome.fr
- To just unify, the liquid BB Cream with ginseng by Erborian (42€) comprising the same formula as the BB cream that moisturizes and gives you fab looking skin but does not really cover up imperfections. Exists in two nuances, Golden and Clear. Available on fr.erborian.com
-The most vegan, the fresh nude cushion by The Body Shop (21€) with a non-comedogen formula made of 100% organic aloe vera. Easy to apply, it pours the perfect dose of product to apply and provides a fresh, moisturized complexion for 24h. The plus, its SPF 25 ++ protection and its deliciously powdered hue. Exists in 4 hues. Available on www.thebodyshop.fr
Eyebrows, the new accessory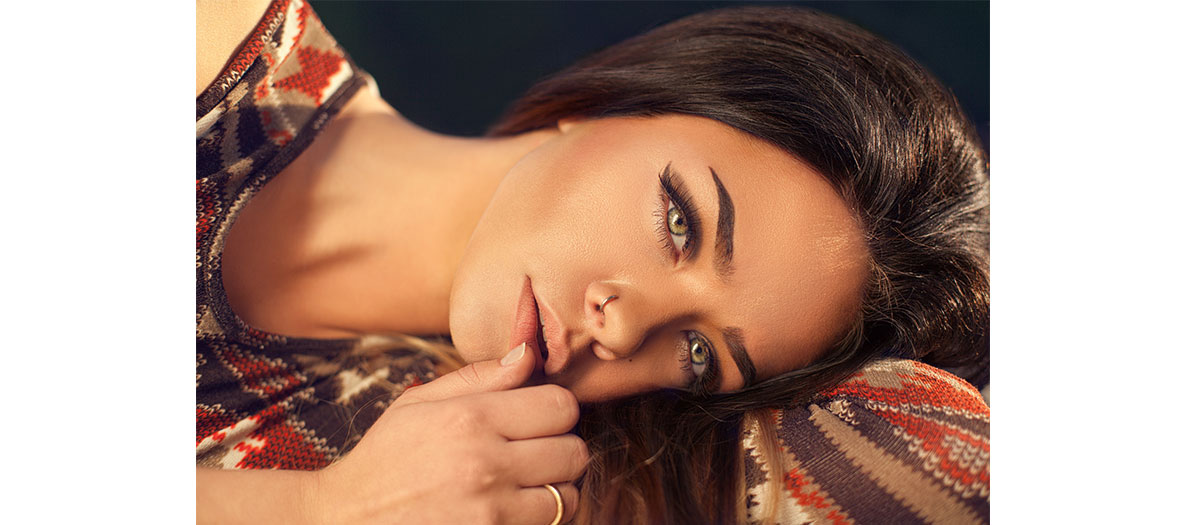 © Atikh Bana, Unsplash
No question this season to sport a scraggy, thinning or scruffy eyebrows. It's the new accessory for Winter that gives character to the face and an intense gaze! A small selection of the most performing tools, to help you, in one fell swoop, obtain an It girl style !
- For an ultra quick result, the Mister Brow Filler by Givenchy (24,50€) is the best tool. Fluid, in 3 nuances, waterproof and non sticky, its formula that one applies with its small supple brush fills in all the holes and sparse areas. Eyebrows are brushed, naturally tinted (perfect to camouflage unwanted white hairs) and fixed. Fabulous !
- If you want a perfect results during several days, the best bet is the brand new Wunderbrow (29,90€), a semi permanent product that one finds on the super feel-unique site and that gives you in two minutes the eyebrows of Gigi ! First apply the tinted formula to fill out empty spaces, cover white hairs and define the shape properly, then you brush towards the top for a better finishing of the product applied. The plus, is that is does not move during several days ! Exists in 5 colours, without paraben.
- For well-defined and more furnished eyebrows, the Brow Drama Pomade by Maybelline (9,90€) is the ideal tool to fill out, intensify and fix in a single gestures and at a small price.
Lipstick on point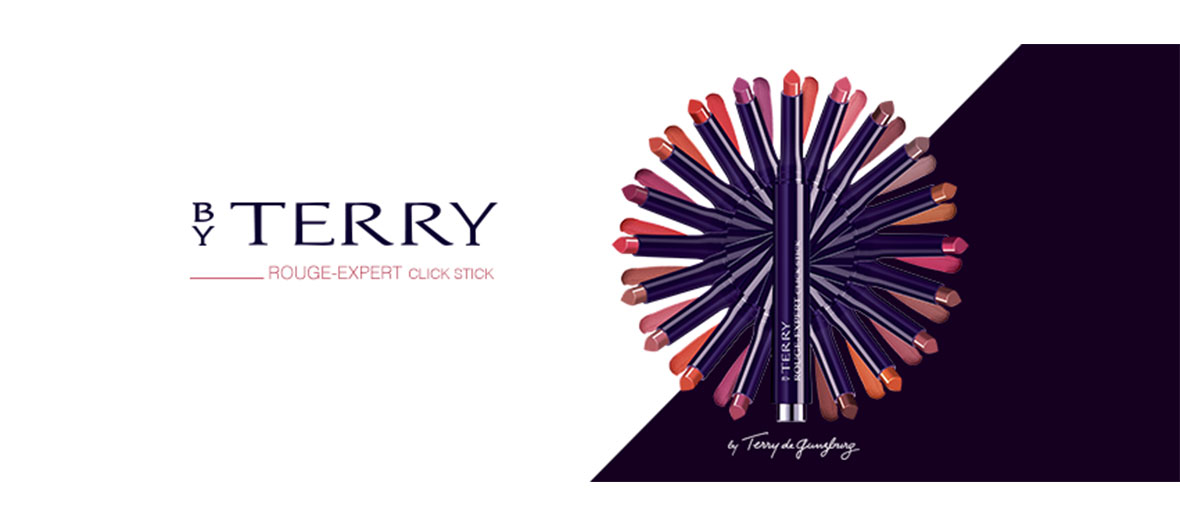 © Facebook By Terry
This season, mat and well outlined lips are the new fad. Super pigmented and feather light lipsticks help us ensure this daring trend by intensely colouring lips with a very natural —almost nude—effect.
- Easy to use, Rouge Allure Ink by Chanel (34€), with fab long lasting hues, ultra fine texture, a very moisturizing formula, a mat result, without any unwanted grainy material seduces us immediately. Available on www.chanel.com
- With a result that is four times finer than a lipstick, a mat finish, incredible and super easy to use, the Lip Magnet by Giorgio Armani (36€) is a true revelation. The plus: it runs a wide gamut of 18 hues, from nude to the most bewitching red. Available on www.armanibeauty.fr
- Rouge-expert Click Stick by Terry (31,95€), will surely enchant even those who still don't know how to apply makeup! You obtain just the right dose in one click and its bevelled applicator ensures a non smear application and a well outlined mouth. Child play! 25 hues are available. The plus, its vitamin formula and creamy texture make lips look pulpy and well moisturized. Available on www.byterry.com
Colour correcting, the magic tool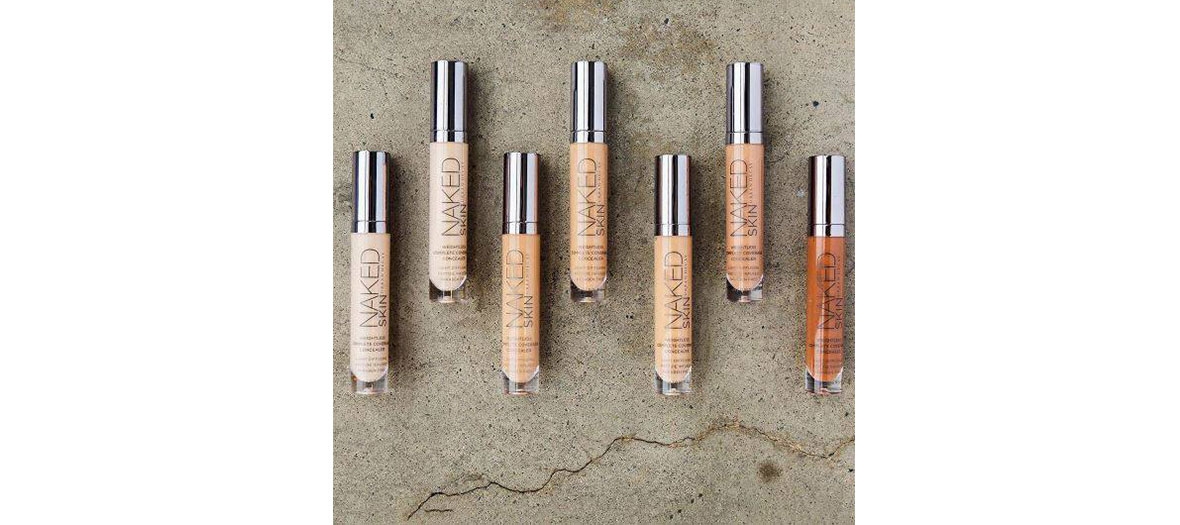 © Facebook Urban Decay
It's the big Fall novelty and we will soon not be able to do without it. In sticks at Dior (35,50€), in creams at Sleek (10,40€) and at Kiko (12,90€) or as a fluid at Urban Decay (24€) color correcting consists in correcting all the imperfections that disfigure the face: Bags under the eyes, scars, ugly pimples…
To each problem corresponds its nuance solution ! Green neutralizes redness, mauve does wonders for greenish complexions, apricot perfectly attenuates ugly spots and does away with grey while yellow dissimulates eye bags and small vessels. As for pink, it provides radiance. To be applied in touches on the foundation, eyelids and even lips.
Also discover the new beauty trends of the fall.