Are the rooms closed? The perfect excuse to copy healthy girls from Los Angeles, Cape town or Miami and play sports with their noses outside. Long live the bootcamp , sheathing and yoga sessions galore in the most exclusive and unusual corners of Paris.
Yuj On Air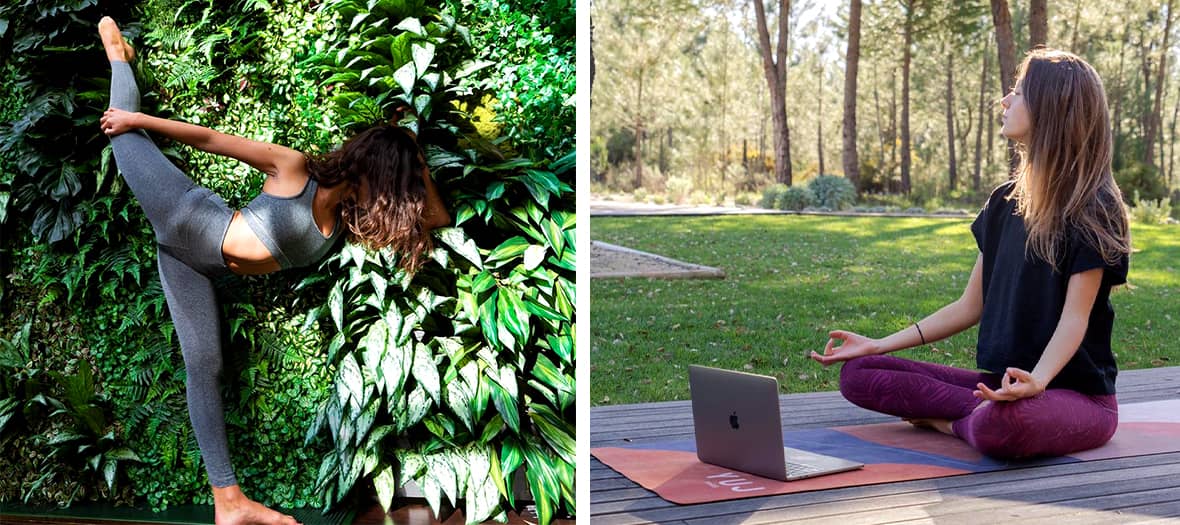 We no longer present Yuj Yoga , the favorite studio of Parisiennes set up by Hélène Duval who, with her team of expert teachers, provides extraordinary infrared lessons.
Breaking news: the yoga priestess is launching her outdoor studio with Yuj On Air , outdoor classes in small groups in the most beautiful gardens of Paris from today with 4 sessions throughout the day between the Places des Vosges and the Bois de Vincennes . Something to boost the morale of the troops in times of Covid between dog upside down and splendid Ashtanga to anchor and sculpt your bikini body.

We are not unemployed on May 1st. Book your sessions in the city this weekend at Bois de Vincennes and Boulogne from 10am!
All the info on yujyogastudio.com or via @yujyoga
Have a tennis rooftop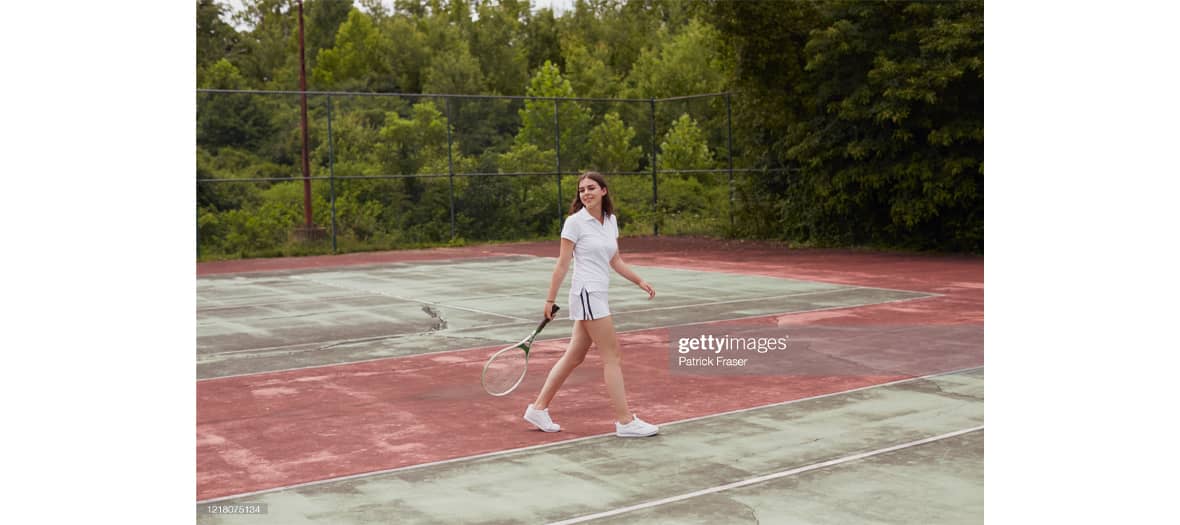 How to sculpt your bikini body ? By taking out the rackets to hit the ball with your BFF on a rooftop or outdoor lesson. It's the ultra-cool and friendly solution to work on your summer booty. With the geolocated Anybuddy app, you can book the lots available at the desired time as easily as you order a driver.
Our favorite spots? The Tennis Club Plaisance , a secret court nestled on the roofs of the 14th arrondissement. But also the Tennis Club Pereire which includes several synthetic turf courts in the 17th district or the Flandrin Tennis Club with several quick courts, Porte Dauphine.
Good to know: the app does not offer teachers. Want to get back to it? We booke strides in the services of a pro partner with Super Prof .
About 8 € per person (2 to 4) for 1 hour. Reservations on anybuddyapp.com .
© Anybuddy
Book a skate lesson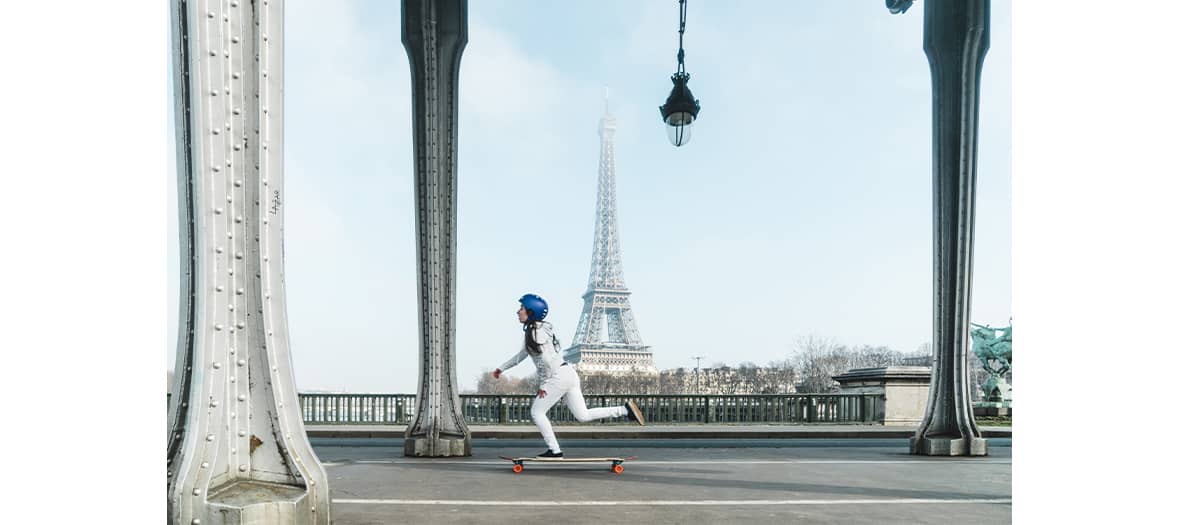 Casual allure, cool style, dizzying figures, skateboarding is a real phenomenon brought to the rank of art by Hermès. If skateboarding amazes, it intimidates too. Never mind. What if we offered lessons ... alone or with your kids?
Never mind. What if we offered skate lessons to make dream legs? In a few private lessons, you will quickly be up to speed. Especially if these highly cool lessons are given by highly motivating teachers, sometimes champions who travel all over Paris and its surroundings.

Reservations on superprof.fr , lessons from € 20 per hour in Paris.

Practice a bootcamp in the most beautiful gardens in Paris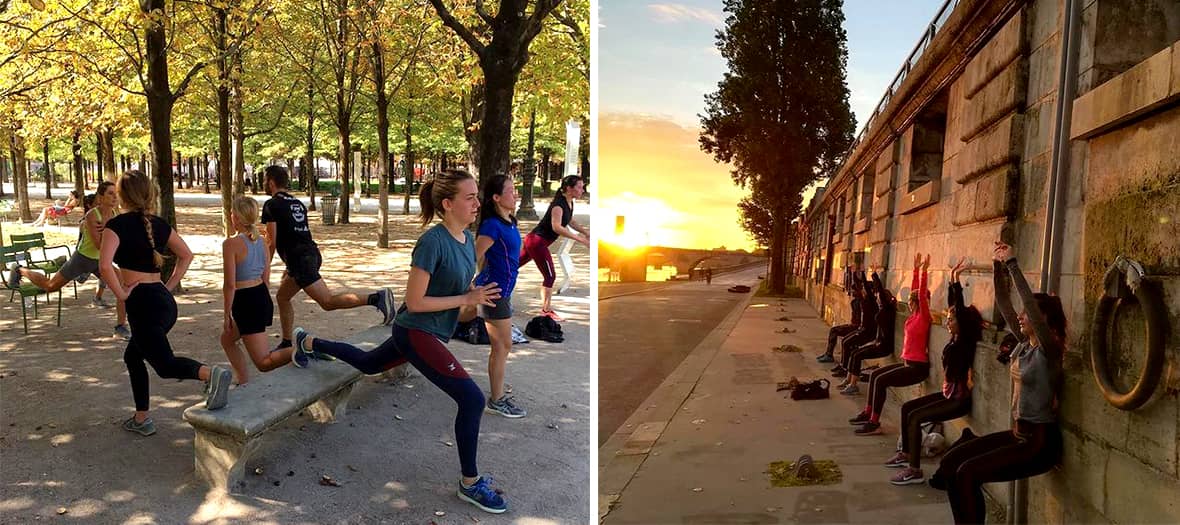 Do you dream of moving your buttocks and reconnecting with the spirit of a motivating gym? Phew: some covid-compatible outdoor sports groups like Urban Challenge continue to offer outdoor lessons to continue to let off steam and fitter.
On the program: running and bootcamp , these famous ultra-intensive training sessions inspired by the army… led here by real handsome firefighters at the Tuileries , Parc Monceau , Luxembourg or in the Bercy gardens . Go, go, go!
15 € per session, reservations on Urban Challenge
© Urban Challenge
Offer the services of the coach of Parisian stars
He is the body of the most curvy actresses, stylists and journalists in Paris. All year round, Bukola motivates, pushes, encourages. " It's the last ", " The work on your abs starts now ".
In the local park, on the quays, in Luxembourg or in the squares of the Marais (or even masked at home when it rains), the coach models the body by mixing high intensity cardio and muscle strengthening with burpees , chairs , mountain climbers to lie down, lose your bottle and get the pretty little buttocks well assembled that we dreamed of for the summer.
From € 50 per session, reservations on 06 26 67 53 71 or in DM on @bucoach
Relax while doing Vinyasa Yoga in Paris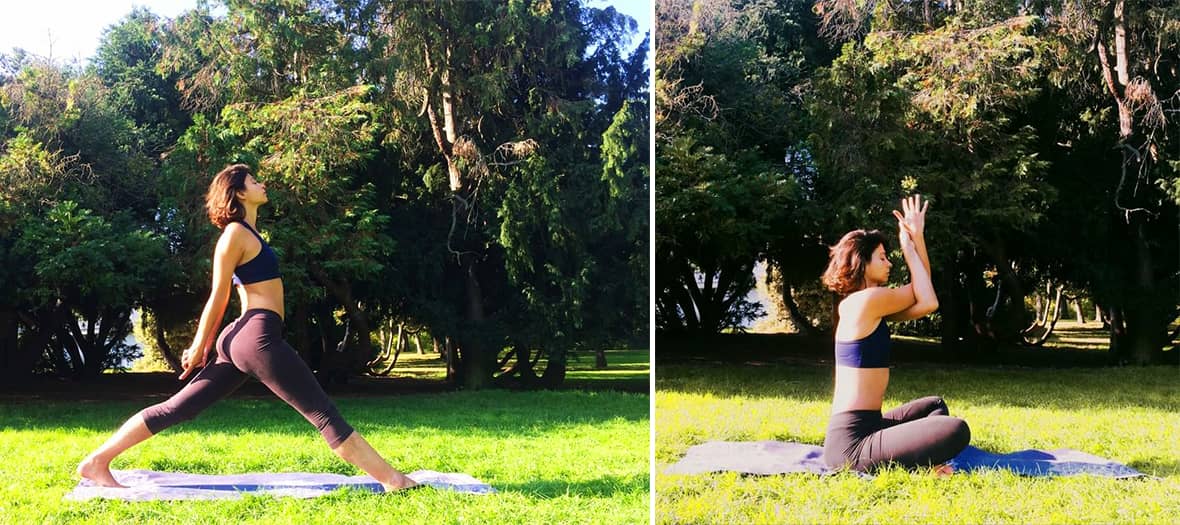 A mat, a bottle of water and off you go for a big yoga session at Parc Montsouris with the sublime Emma. Passionate about yoga, she created Cuatro Vientos to introduce Vinyasa Yoga , a dynamic and invigorating practice to the max by taking a break to stop, breathe ... and start moving again!
A healthy mind in a healthy body is clearly the goal of Emma and of her outdoor classes: the perfect training to regain a toned and supple body.
First session at € 5, the second at € 15 and € 25 for 7 days of unlimited access, reservations on cuatrovientos00.com
© Cuatro Vientos
Do a gourmet yoga at the Tuileries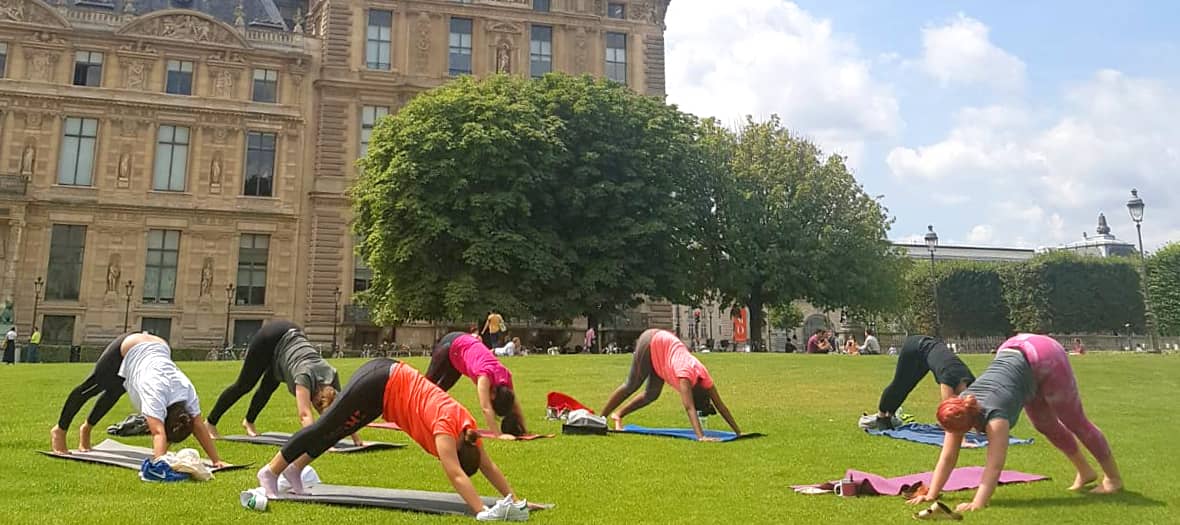 Doing yoga combined with an outdoor lunch , what better way to enjoy sunny days? Imminent departure at the Arc de Triomphe du Carrousel , opposite the Louvre.
On the program: 45 min of vinyasa yoga to release all small tensions and regain awareness of your breathing. Just at the idea, we already breathe better! After the effort, the comfort: time for tasting! Mathieu Boulay , Parisian caterer invited for the occasion, prepares vegan dishes in jars for a 100% healthy session.
Warm-ups , flow vinyasa, relaxation in savasana for a reboosted immune system and energy pumped up. Namaste!
Session at € 8, yoga + chef's jar € 16.50, reservations on @yogaligned or on 06 05 37 45 11
Good to know :
La Villette has just inaugurated the largest street workout space in France. The Jardin des Voltiges offers really cool apparatus and machines for outdoor bodybuilding, cross-training, strength and freestyle street workout, fitness, parkour.
All the information on www.paris.fr .
The Meetup site offers outdoor classes, alone or accompanied. Just join the right group.
All the info onmeetup.com .
Also discover the 50 most unusual runnings in Paris and why the yoga combination is the new obsession of stylish girls .