It's THE slimming massage. Known for its capacity to get rid of fat and smooth down skin, the palpate-rolling technique will help you to debloat before hitting the beach, a wedding, a birthday, after a pregnancy or to slip into your favourite pair of jeans… Here is a quick look at these three addresses specialized in manual palpate-rolling. One single marching order: efficiency.
For those in a hurry: the Olfa Perbal Institute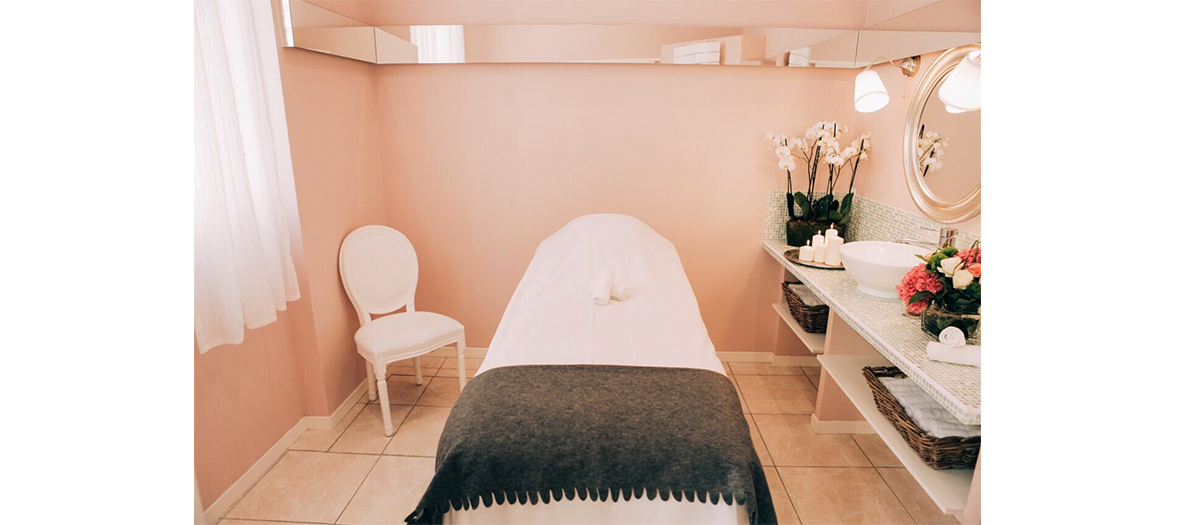 The challenge: obtain a goddess body in 2 months flat. With just two sessions per week, Olfa and her team are capable of making you loose up to two pant sizes, get rid of your tummy flab and model your arms like those of a star ballerina. Totally bluffing. Having worked for very prestigious establishments (Spa Carita, Royal Monceau…), this talented beautician has developed her own palpate-rolling technique, which she practices since 7 years.
The place: a brand new address in the 16th arrondissement. After working in a very confidential apartment, Olfa has just opened a cozy boudoir space on a quiet street. Three cabins in total, all equipped with a heated bed. And upon arrival, you are offered tea or coffee.
The protocol: 50 minutes of super intensive manual kneading on a targeted zone area, depending on your needs and after a first personalized diagnosis. Pinching to eliminated fatty tissues, rolling to drain and smoothing to get rid of stocked water—all with a few drops of almond oil under the fingers. But careful, this is not for sissies.
The first sessions are pretty painful and you might even have bruise marks between two rendezvous. But after a few weeks, one notices a change and after 10 sessions, you really get results.
Institut Olfa Perbal, open Monday to Friday from 10 am to 7pm.
11, rue Fantin Latour 75016 Paris 01 73 77 37 10. 750 € for 11 sessions of 50 min.
For those obsessed with before/after: L'Atelier du Palper-Rouler
The challenge: proving to you by a + b that your palpate-rolling was not superfluous. Translation, you have made a very good investment. The good news, L'Atelier du Palper-Rouler features a state-of-the art 3D body scanner capable of taking your measures down to the last millimeter. So you can compare your hip or waist sizes noted at the first and the last session in order to precisely evaluate the results.
The place: in an elegant part of the capital, right next to the place du Marché Saint-Honoré, a pretty window-display from where one can see the contemporary and cosy salon that is in fact an ultra stylish waiting room. Same ambiance in the 4 cabins that all tick the perfect boxes of the Pinterest moodboard.
The protocol: 45 minutes of kneading, draining, firming gestures with a massage cream concocted by an aromatherapist. The goal? Unclog fatty tissues, boost circulation and/or reduce orange skin. The sequence of gestures is systematically personalized depending on each person's needs: slim down, smooth skin, limit water retention … For a shock treatment, plan on two sessions per week. A good idea, the 30 minute discovery session for 30€, in order to have an idea before launching into the adventure.
Open Monday to Friday from 10am to 8pm, Saturday from 10am to 7pm, 3 rue Saint Hyacinthe, 75001, Paris, 01 71 70 96 73. 600 € for 8 sessions of 45 min. www.atelier-palper-rouler.com
If you are squeamish: Les Mains d'Odile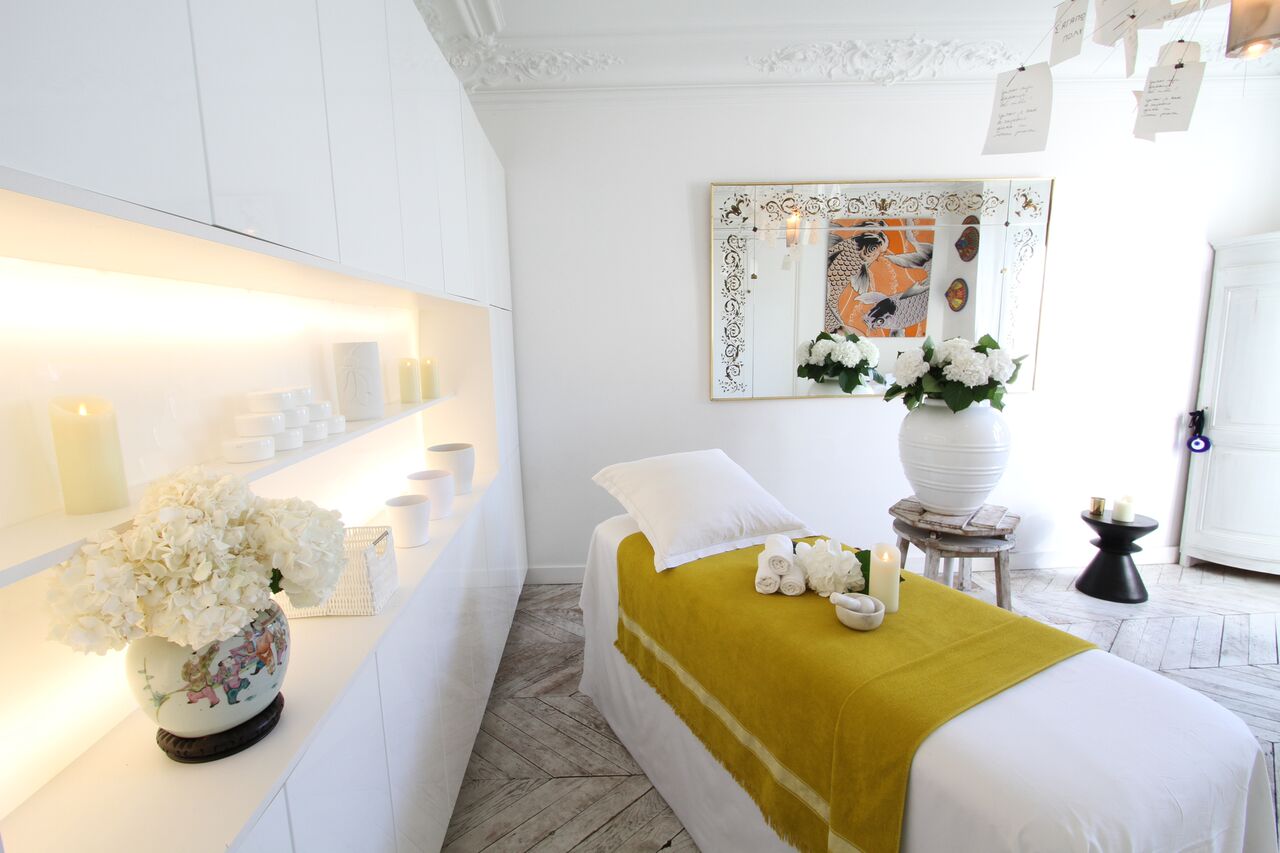 The challenge: slim down legs, hips, tummy/or arms in a few weeks without suffering too much. In other words, a quasi impossible mission, since the palpate-rolling technique has the reputation of being quite painful. But that was before knowing Odile Vilain and her targeted gestures that get rid of fatty tissues and boost circulation smoothly. Pure magic. A trained phyisotherapist, she has put together her own method which she personalizes after observation and a quick discussion regarding your life hygiene.
The place: The super intimate setting of a Haussmanian apartment hidden behind the big department stores. A design decor, jazzy music, a super comfy massage table for a 100% « me, myself and I » moment in a room upholstered with very soothing cottony white.
The protocol: 45 minutes of relaxation during which Odile digs into your flab and activates your lymphatic circulation, without your even realizing it. Hands always flat, with a mix of essential oils, her technique is rotating movements from top to bottom, without ever pinching.
Totally painless, the body eliminates and debloats without undergoing any shock. After 10 sessions, you really see a difference.
Odile Vilain, open Monday to Saturday by appointment, 34, rue Tronchet, 75009, 01 40 07 12 78. 900 € for 10 sessions of 45 min.