Ship ahoy ! Navigating and riding on the Seine is the ultimate fantasy for a long summer evening or on a Sunday when you are pining for holidays … The good news is that you can satisfy your longing for the sea while in the city without even needing a boat permit. Demonstration.
The small private boats of Maquereaux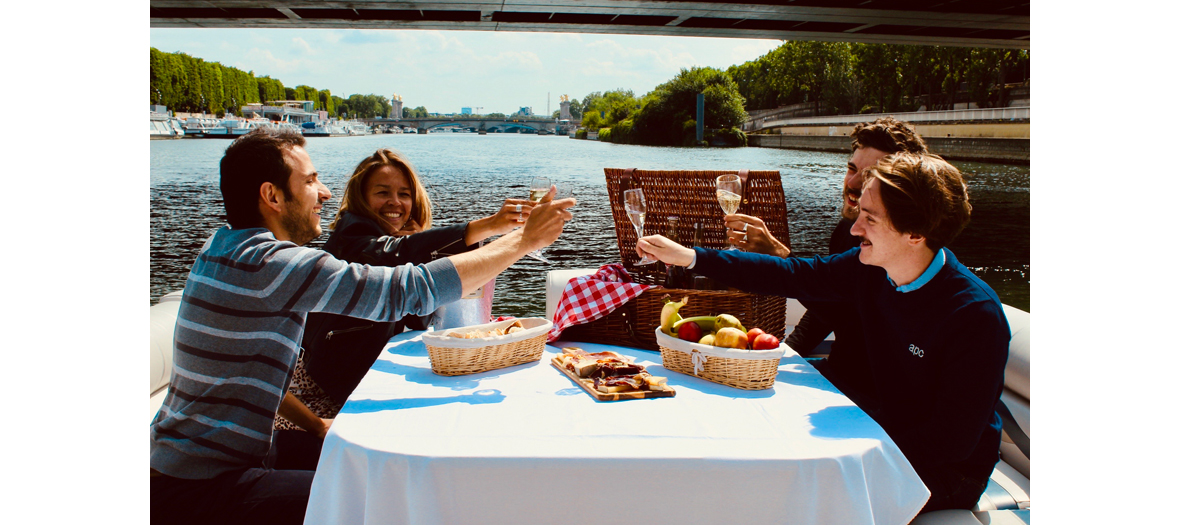 We already mentioned Les Maquereaux, the most trendy outdoor bar in Paris… But what is less known, is that this super stylish guinguette also offers happy hour outings on the Seine around the île Saint Louis, departing from the Quai de l'Hôtel de Ville in front of Les Maquereaux.
Hop on board with the gang (6 or 12 persons) on the famous "floating salons", the new boats that are creating the buzz on the Seine. Your job: gathering your buddies: Les Maquereaux will take care of the rest ! Captain, oysters, playlist and white wine are on board. All you need to do is to reserve…
Price: starting at €204 for 6 persons. Reservations on :
Les Maquereaux Quai de l'Hôtel de Ville - Pont Louis Philippe 75004 Paris 01 73 78 36 41 lesmaquereaux.com
Marin d'eau Douce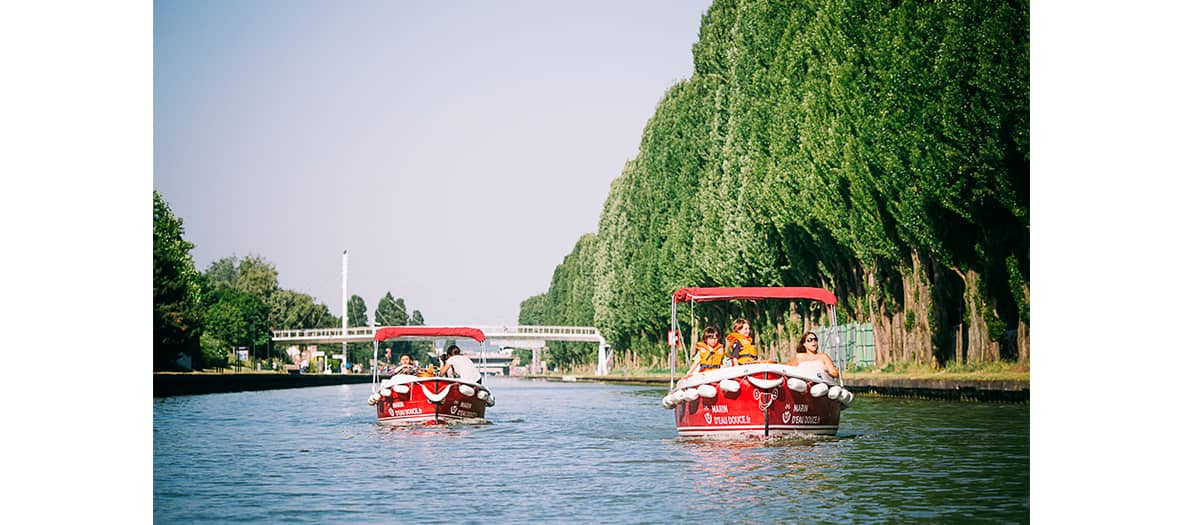 ©Les Bandits
This very Parisian company hits the bull's eye with its small made in France boats— furiously stylish, electric, ultra-easy to navigate and non polluting, departing from their floating nautical base with a terrace on the Bassin de la Villette.
Imagine yourself with your girlfriends going up the canal, stopping along the embankments for happy hour. Special crush for their adorable ready-to-go basket (€7/ person).
The must? Renting the boat for a day and stopping off during the cruise for a picnic, a game of pétanque or badmington. Marin d'eau douce has some great games!
1h rental: €40 for 5 persons. Day rental: € 200 for 7 persons.
37 quai de la Seine 75019 Paris 01 42 09 54 10 www.marindeaudouce.fr
Samboat, the boat Airbnb in Paris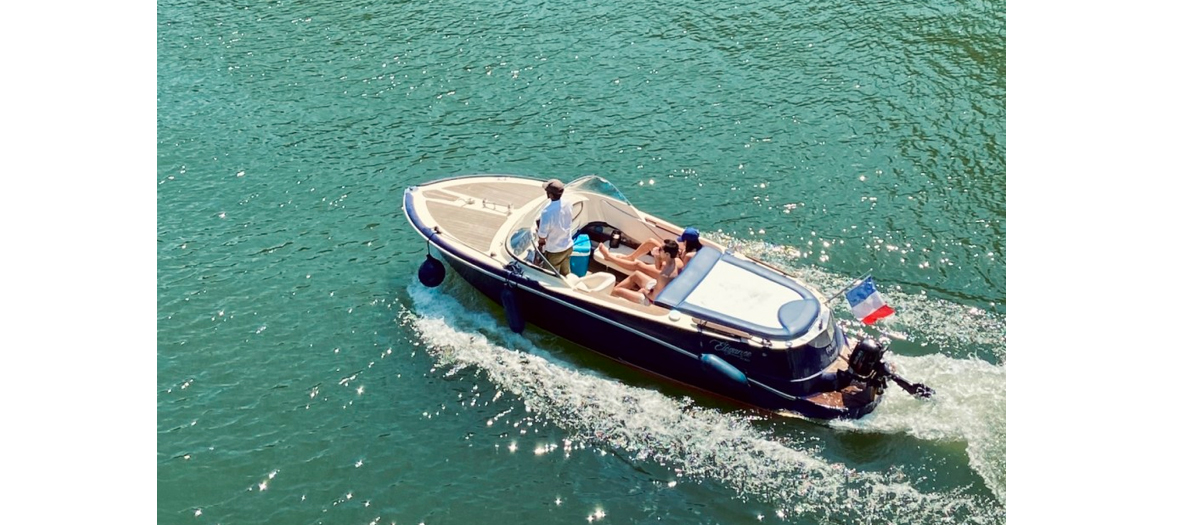 Surf on the Samboat site to book a super chic go-fast boat with skipper (€ 250 per day) or then rent a mini-catamaran on the Seine (€ 50 per day). Cocktails on board, a tanning session, a breezy picnic, along with a wakeboard session or the possibility of being pulled by an inflated buoy with La Défense in your back. A dream come true.
All the info www.samboat.fr
Discover also the 9 sexiest spots in Paris Plages and the most beautifull outdoor parties of summer.