© Camaïeu
A real flagship of our daily mood, the t-shirt with message is back in the spotlight like last year, when Maria Grazia Chiuri used it to showcase her girl power messages in the now cult "We should all be feminists".
Its heart assets? It 's sexy, goes with everything, does not cost a wad, and presents the ultimate advantage of softly communicating a state of mind, whether it's optimistic or rebel.
Our selection of seasonal nuggets, from 8 to €115.
It's a dark but happy place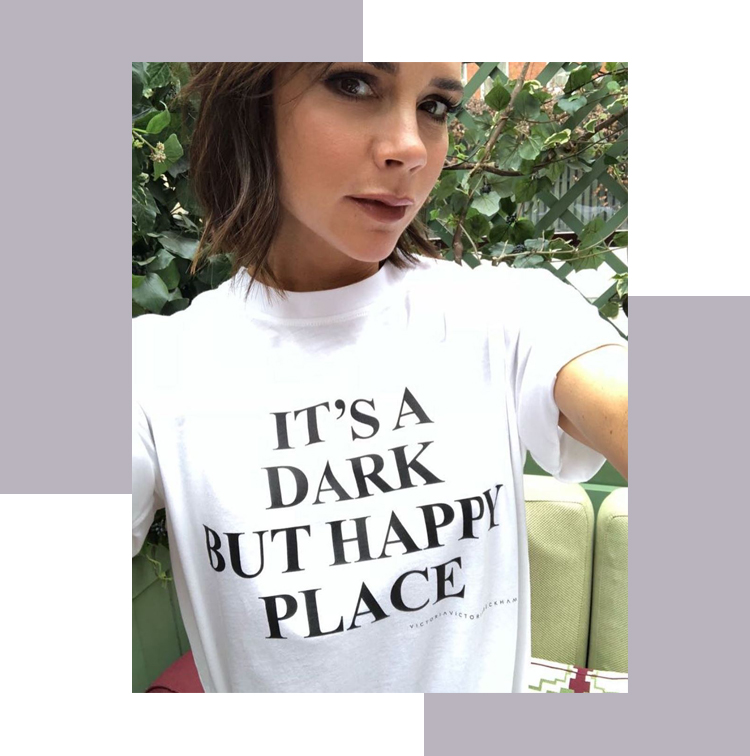 Because Posh Spice will always make us laugh. "It's a dark but happy place", in reference to her daily vision of the world behind eternal sunglasses. #lol
T-shirt in cotton, Victoria Beckham, €115 in pre-order.
Sympathy skills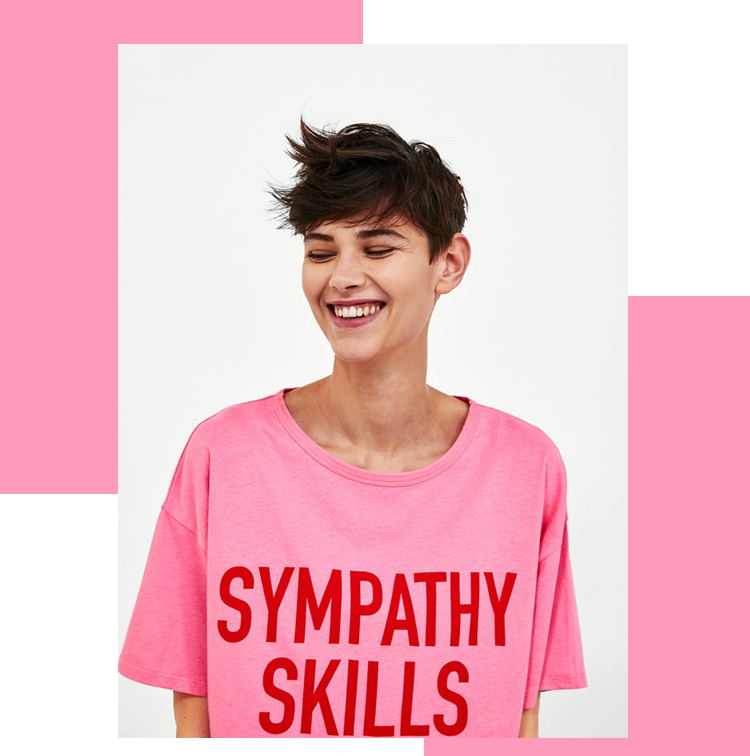 Because the feel-good method works. To wear every morning when things are not going well as a mood booster.
T-shirt in cotton, Zara, €7.95.
Goodbye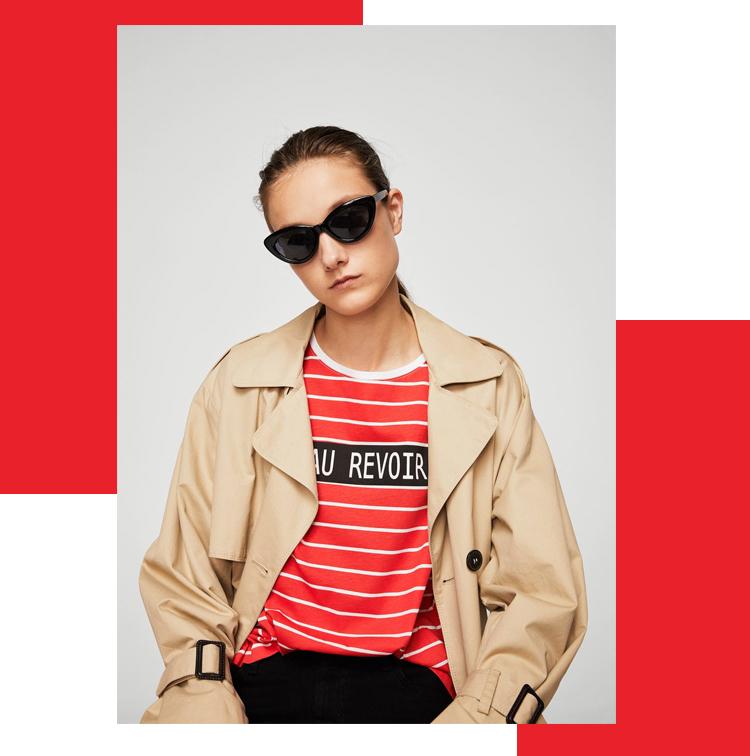 Because the message will be clear. We will think of it the day we break up with a (former) loved on.
Striped T-shirt, Mango, €15.99.
Complainer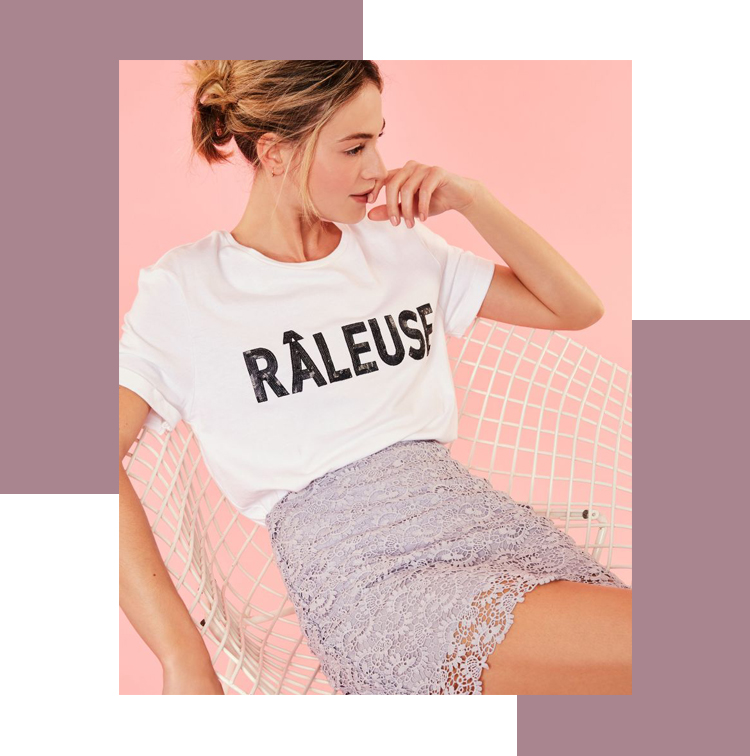 Because pouting is a state of mind. You better believe it.
T-shirt with sequins, Suncoo, €60.
Girl Power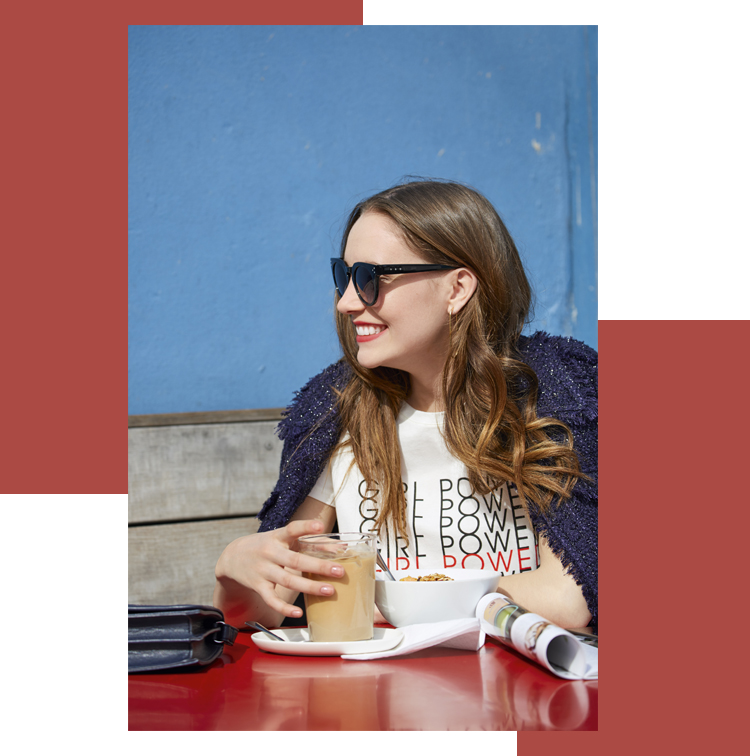 Because International women's Day is everyday.
T-shirt with women's message, Camaïeu, €9.99.
Demain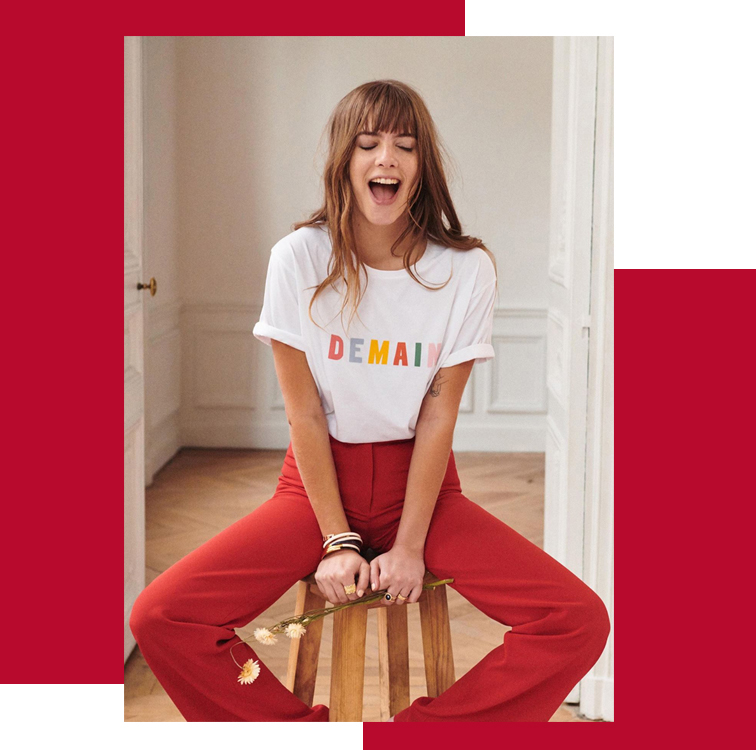 Because fashion can also be solidary. On the 21st day of each month, Sézane will be producing a new pieces with all the benefits donated to DEMAIN, that supports access to education for all the underprivileged children.
T-shirt Demain, Sézane, €50.
Kiss the boys and make them die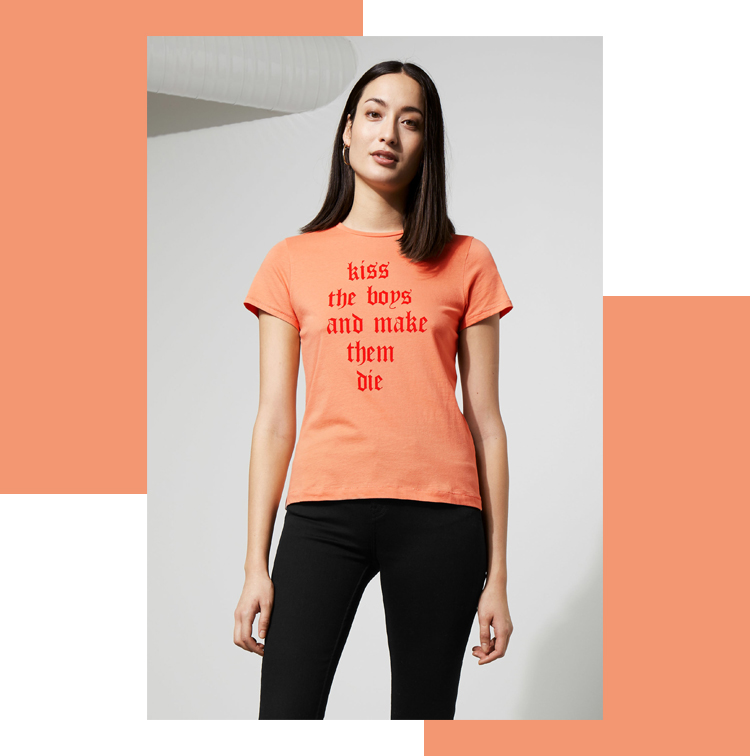 Because girl power also means enjoying being "bad". Kiss the boys and make them die (of love ?).
T-shirt Tagan, Weekday, €15.
French Kiss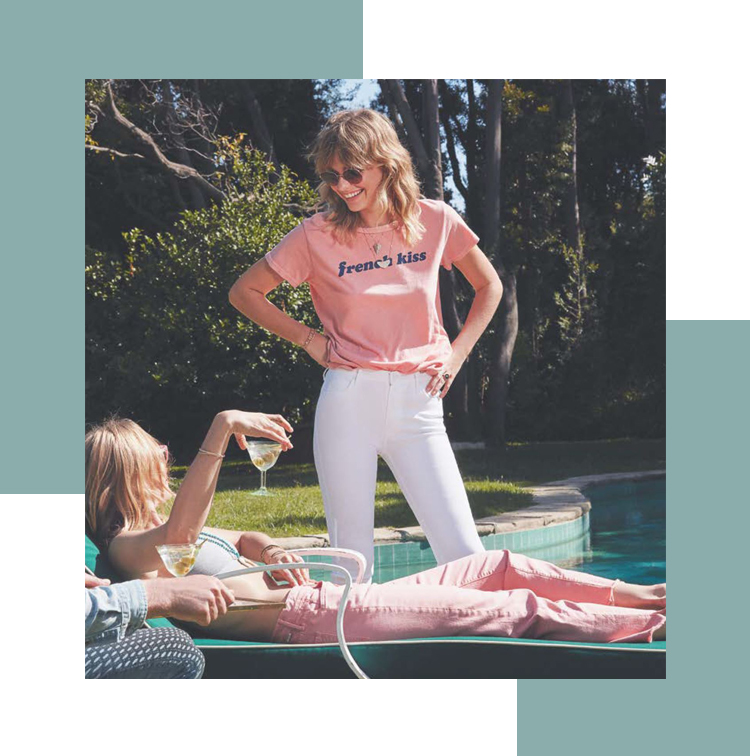 Because everyone should be aware that you are the best French style kisser.
T-shirt in cotton, Mother Denim, €78. Available at Bon Marché.
La Boum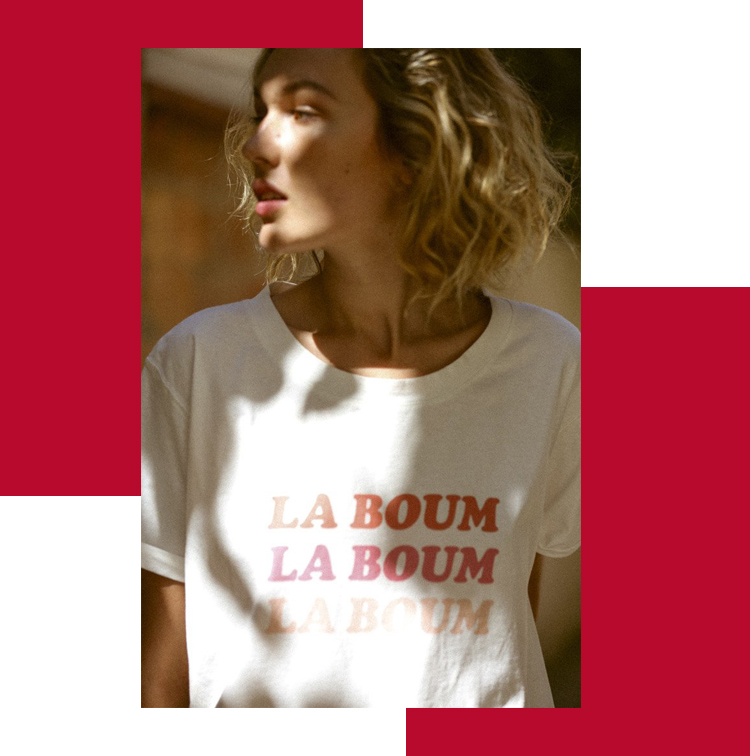 Because the cult film with Sophie Marceau is timeless. Furthermore, this t-shirt is creating a huge buzz on Instagram. Now is the moment to grab it and be part of trend precursors.
Willie Cool Oversize - La Boum - Blanc Cheesecake, Patine, 50 €.
Girls just wanna have fun-damental rights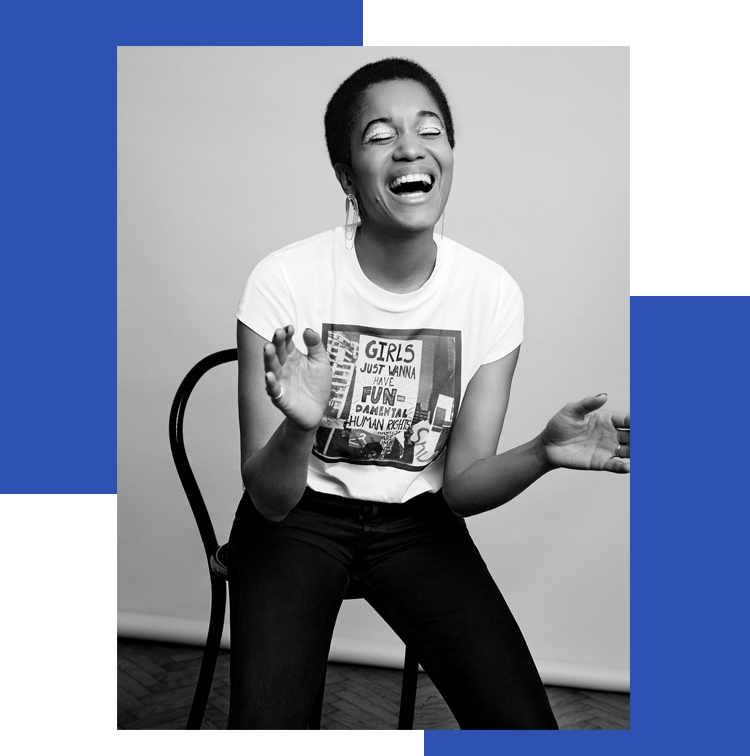 Because the message must pass on. Cindy Lauper sang that women wanted to have fun, Zadig replies that the also claim fundamental rights. On the cotdon, the cult photo of fashion photographer Micol Sabbadini during the New York Women's March of 2017.
T-shirt Zadig & Voltaire X Micol Sabbadini, €80.
The new cool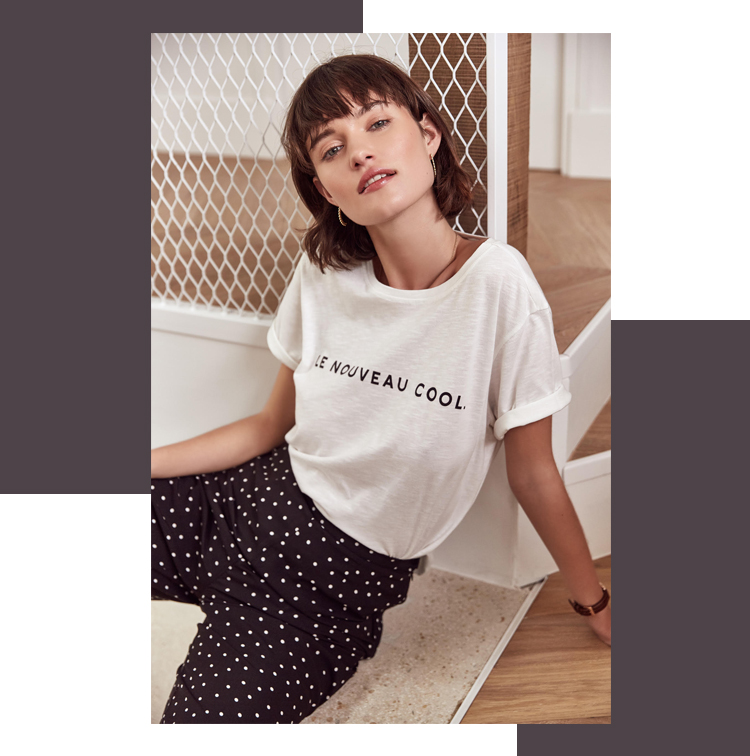 Because you are the empress of Parisian style cool. The latest t-shirt of Balzac Paris that all the fashionistas are wild about.
T-shirt in cotton, Balzac Paris, €40.
Bonjour Madame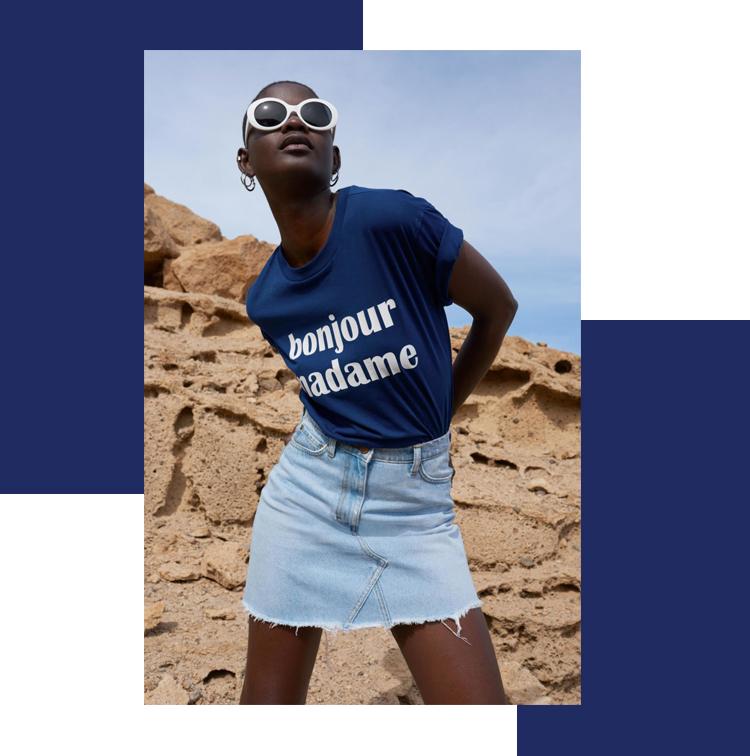 Because "real gals know". Bonjour Madame, is a site well-known by those who like erotic pictures. Psst: there also exists a Monsieur version, for socialite ladies.
Oversize T-shirt, Monki, €12.
Also discover 1 t-shirt + 1 scarf, the stylish fall combo.