New York and Berlin no longer have the monopoly of farmhouses, these famous urban farms that prone local products and city agriculture… The Urban Farm, first of its kind in Paris, has just opened its doors in the middle of real fields filled with sheep and goats.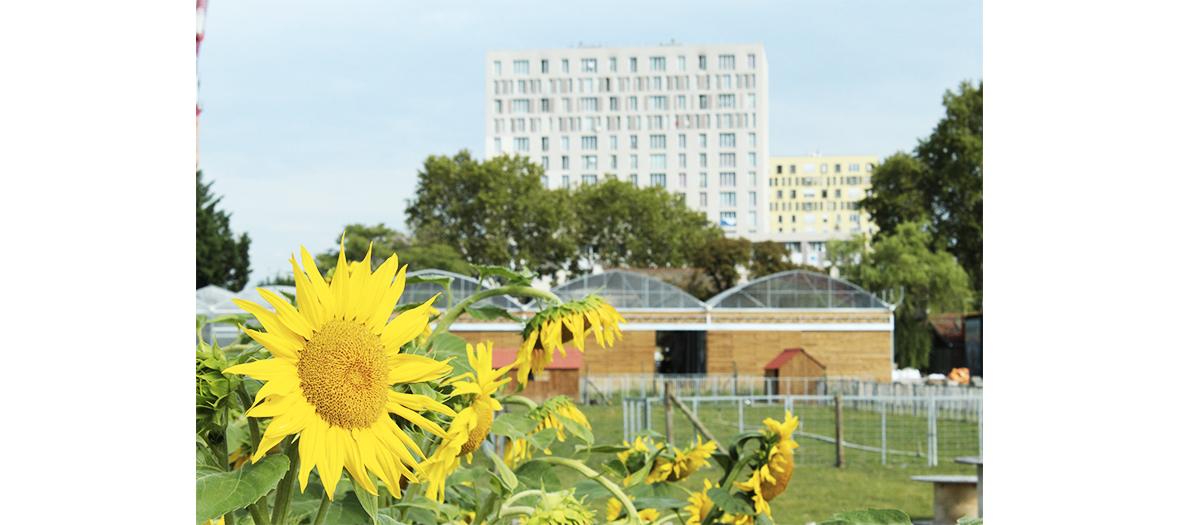 On the programme: flower and fruit picking, bread-making workshops or strolls in a real field with farm animals… A quick metro ride and you are there!
The
countryside in Paris
Located only 500 meters from the station Saint-Denis Université metro station, this first farm was incubated and belongs to the Fermes de Gally collective. A must with kids.
Much more amusing than going to the market every Sunday, we take the kids to pick their vegetables and their seasonal produce such as strawberries or green beans, as well as picking apples and cherries from the orchard trees…
You are into flower power? You will enjoy the field of flowers that enables you to create your own bouquet of tulips and fruit trees.
Workshops in warehouses
In parallel, a series of workshops are organized for only 4 €.
Sign up your kids between 3 and 12 years old in a "bread workshop" to play at being an apprentice baker. During 45 minutes, little ones have fun and can bake their baguette to take home with them. Beginning with grinding the wheat and end with cooking the dough
You have a budding veterinarian? Let him follow the "animal care" program where he will be the right hand of the on-site keeper of the farm animals.
Local 'Made in Paris' products
You prefer buying only local products, playing the zero carbon footprint card and testing the Made in Paris experience? This farm is the place for you!
Pick your own or choose from the farm, you can actually do your own market and buy fruit and vegetables at the farm, only in season, of course. You will also find apple juice, honey as well as butter by local producers.
La ferme urbaine, 114 avenue de Stalingrad 93000 Saint-Denis
Open every day, €4.20 for kids and €4.60 for adults.
Also discover: a green class for the holidays and a weekend escapade to Le Touquet.