Among the fashion traumas linked to childhood, there is the great shame of the balaclava . The one that scratches the ears, with knots or pom poms, a laughing stock in playgrounds, immortalized in far too many winter vacation photos.
The new hobby of stylish girls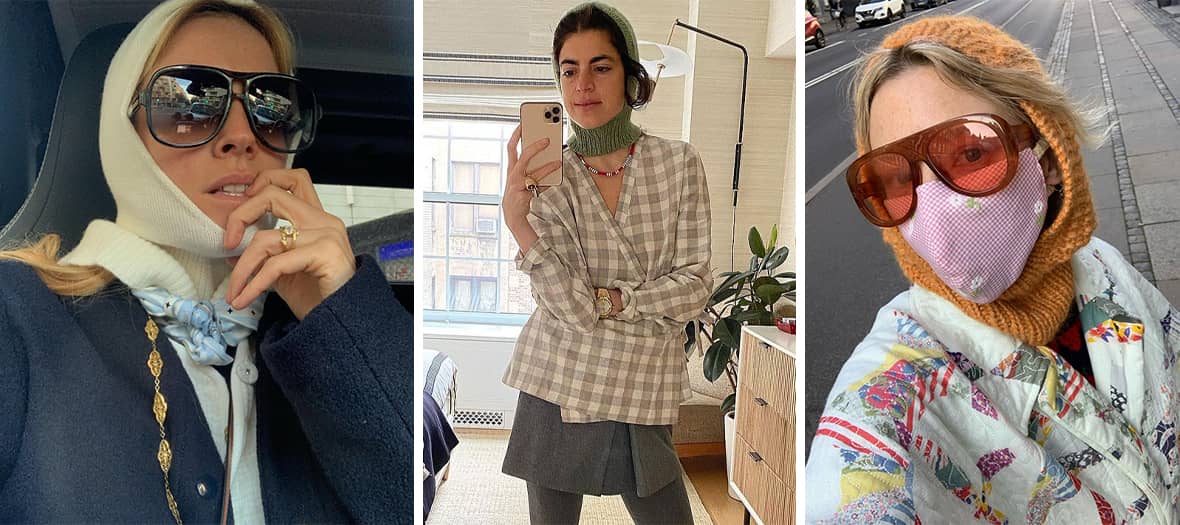 So how do you explain that the most stylish girls on Instagram ( Leandra Medine , Blanca Miró , Pernille Rosenkilde …) have made this admittedly practical oddity their new fad , erecting it as a regressive and pointed object of desire? Blame it on the parades, obviously.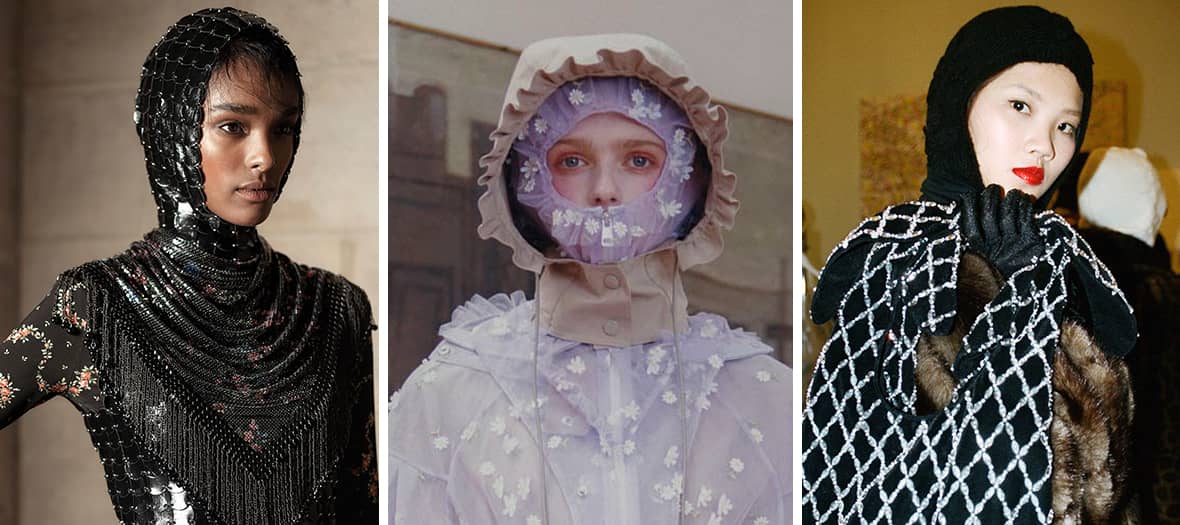 Julien Dossena was inspired by the middle-aged chainmail to make the woman Paco Rabanne an unseen warrior, when Marine Serre grabs her to serve her street and futuristic aesthetic. Alessandro Michele sticks cat ears to his Gucci " balaclava " in a surprisingly kawaii mood, while Shrimps appropriates it in a decidedly aristocratic version with pearls and fur. What do we do with it?
Assume the second degree
Wearing a balaclava in 2021 is a real statement. An ode to nonchalance. The proof that you have followed (" without doing it on purpose ") the fashion precepts of the sizes of the moment. So, like them, we offer ourselves this little bit of madness that must be assumed. No room for shyness! Whether we play it as a big kid bundled up or use it to replace the scarf in Jackie O's hair with a chic long coat, it's the comfy and warm accessory that we lacked.
Danish spirit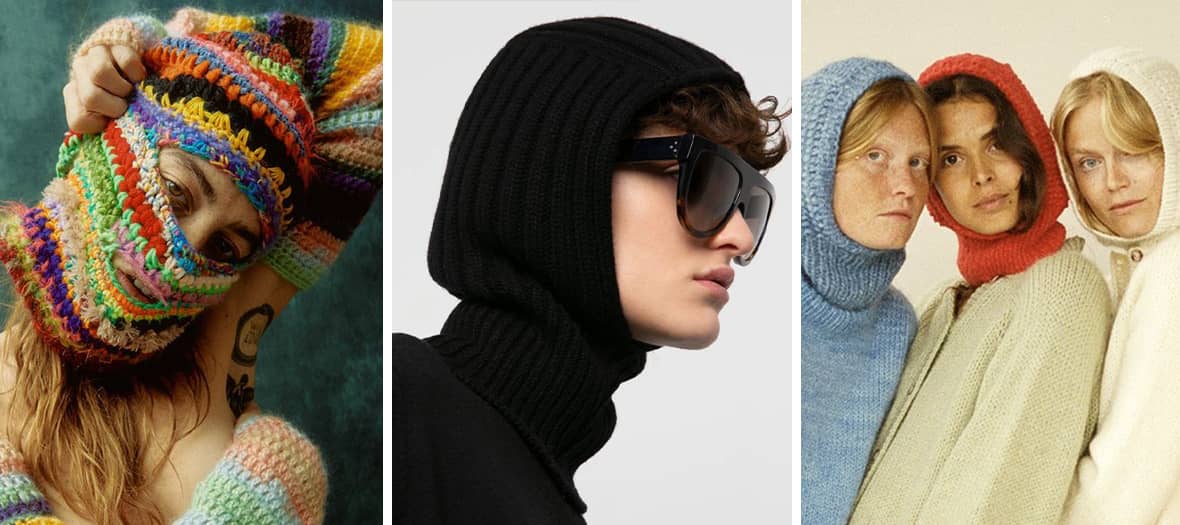 Always ahead of our obsessions, Danish labels are obviously taking the lion's share. At the top of the pile, Deima Knitwear and My Favorite Things Knitwear dress the thinking heads of Scandinavian fashion. For their part, Burberry dares the color block stripe (280 €) and the French label Le Kasha invites cashmere to the party (250 €), when Zara pushes to trial with a persuasive price.
But our favorite, us, is the jumble and sublime balaclava of Rat Hat , the new brand everyone is talking about with its unique ultra-colorful pieces handcrafted in Italy, and to be ordered directly in DM on their account. Instagram .
The covid-proof option
Hide your surgical mask behind a mesh that arrives squarely under your nose, like at Cashmere in Love (240 €) or Rudi Gernreich (130 €). Wear with cool, feel-good colors to avoid getting checked by the police on suspicion of a burglary. Rapper Kalash Criminel had better watch out!
Also discover the new cool accessories and the new slipper labels