© Maradji
For a sun-filled tanning session or a picnic on the beach, staying stylish requires major concentration. Whip out the sunglasses, panama hat, fouta beach towel and light sandals: the beach is all yours.
The good bathing suit

If looking bag in a bathing suit is sometimes a brain teaser, this resolutely couture one-piece is going to make heads spin.  Result of a collab' between Calarena and Marie-Ange Casta, we get the drift of its chic sun-filled southern aura. Or the art of nibbling on a pan-bagnat while staying glam'.
Zelinda bathing suit, Calarena, €275.
The neo beach towel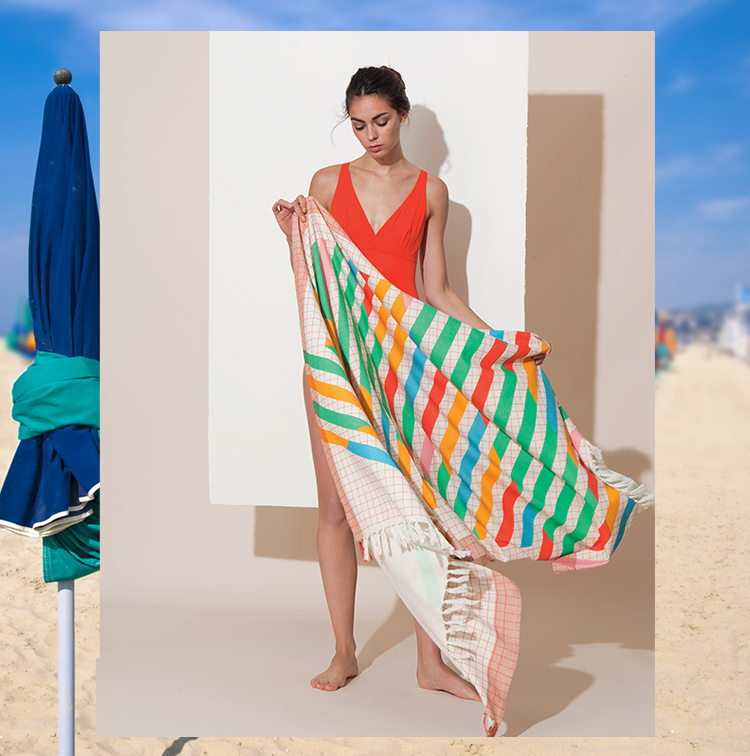 The good old beach towel is "has been". Much lighter, practical and aesthetical, the newcomer is the fouta, this piece of fabric favoured by the Orientals to lasciviously lie on the warm sand. In addition, its thickness will avoid sand seeping through, conversely to its cousin, the pareo.
Fouta, MaPoésie, €50 on sale at €45.
Couture flip-flop sandals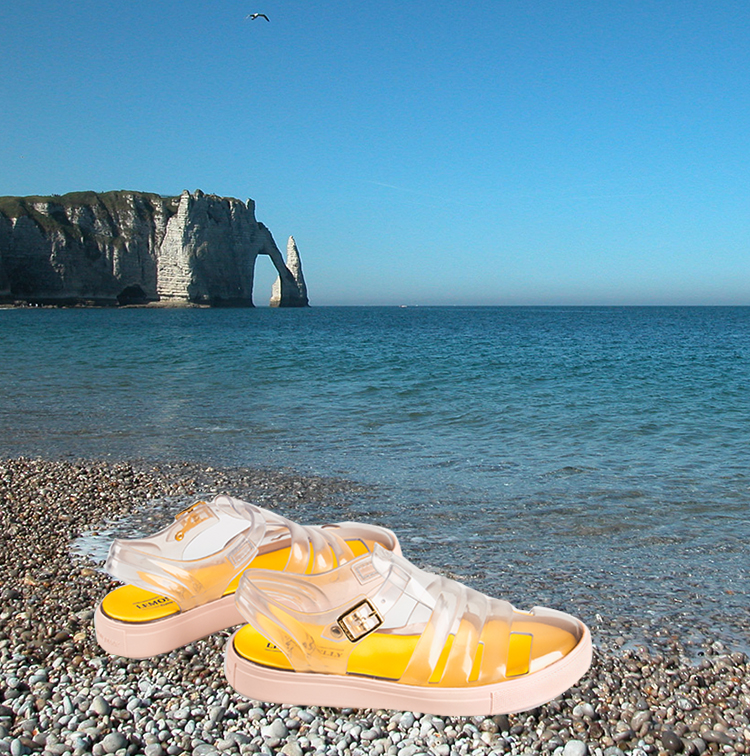 It's out of the question to invest in plastic sandals and to let anyone see you wearing them. The stylish alternative to avoid hurting your footsies on the rocks, is this pretty pair of sandals in PVC—ideal for beach rock climbing. Without feeling embarrassed.
Crystal sandals, Lemon Jelly, €69.90.
The embroided Panama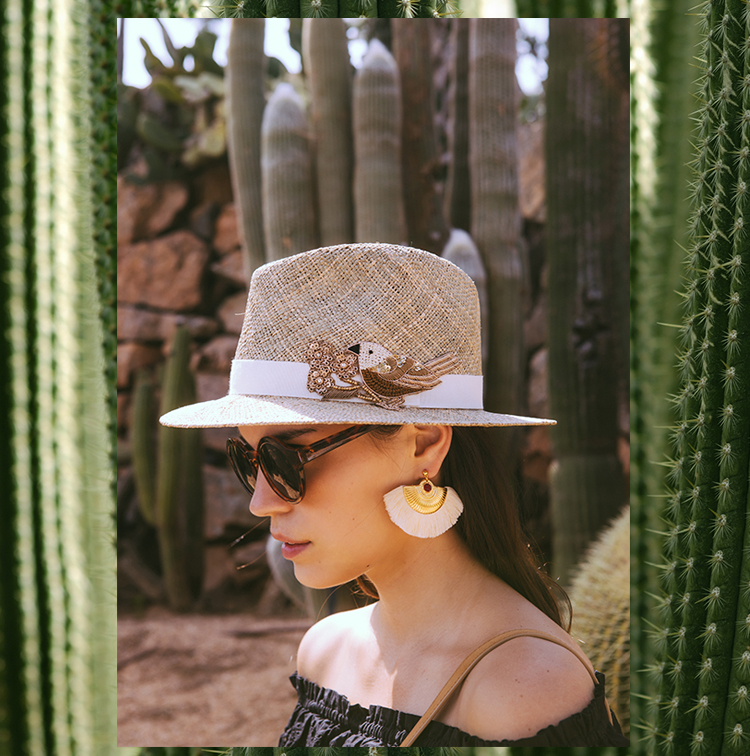 Protect your head from the sun during a waterfront luncheon, thanks to this very chic panama with a sand ribbon, that goes with everything. Its heart asset: a nice embroidered bird worn by nobody else. Charming.
Sand embroidered Panama, Maradji, €58.
The caftan of Orientals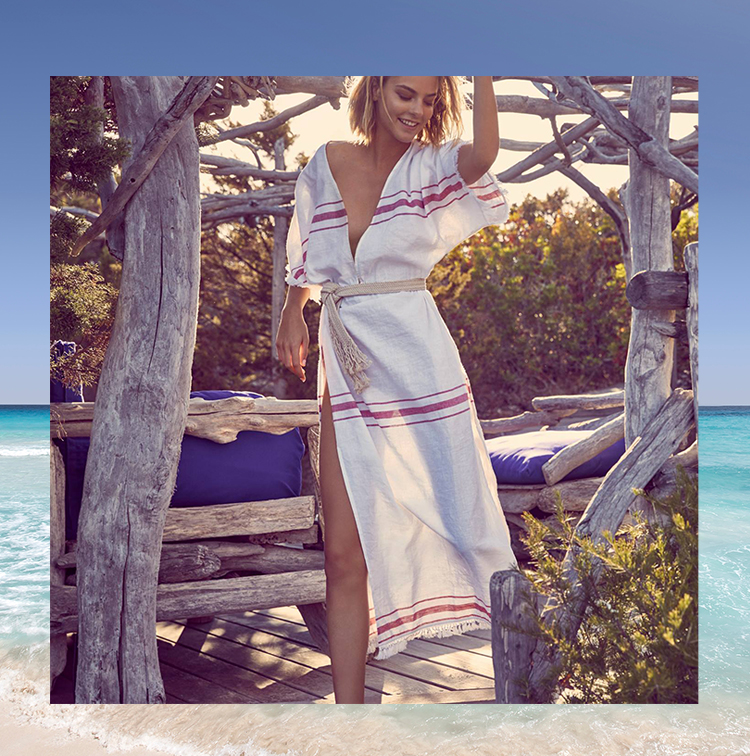 Light and practical to slip on for an elegant luncheon by the waterfront, the caftan is back in the spotlight in a long and belted version longue worthy of Greek vestals. And of course a maxi cleavage, because after all it's summer!
Caftan, Mare di Latte, €295 on sale at €206.50.
The pouch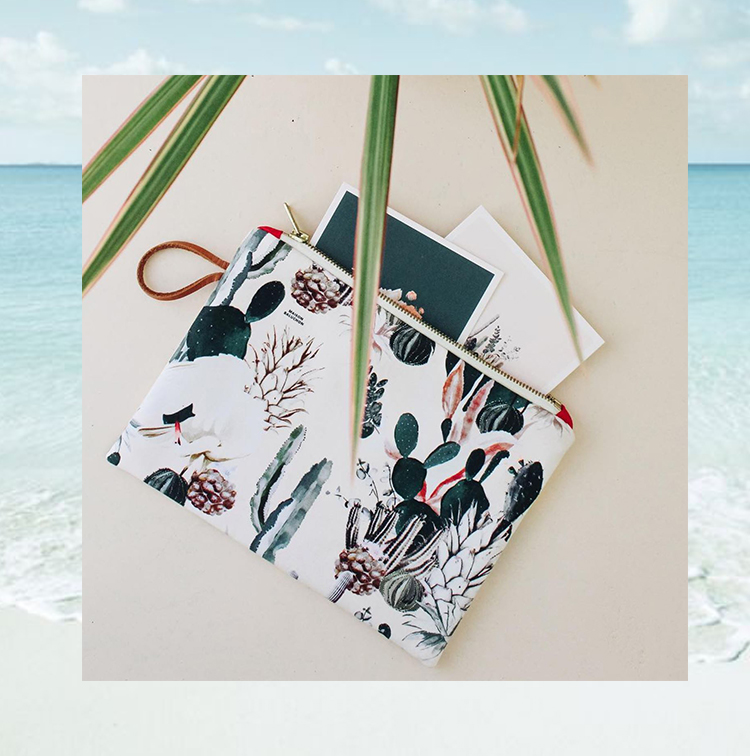 In their beach basket, all the organized Parisiennes slip a small pouch with all their stuff in order to avoid loosing it in the sand: keys, Iphone, notepad, and a little change to buy a magazine and a few nicnacks. And with the pretty prints of Maison Baluchon, it's even better.
Pouch in cotton and leather, Maison Baluchon, €65 on sale at €45.50.
Fine sandals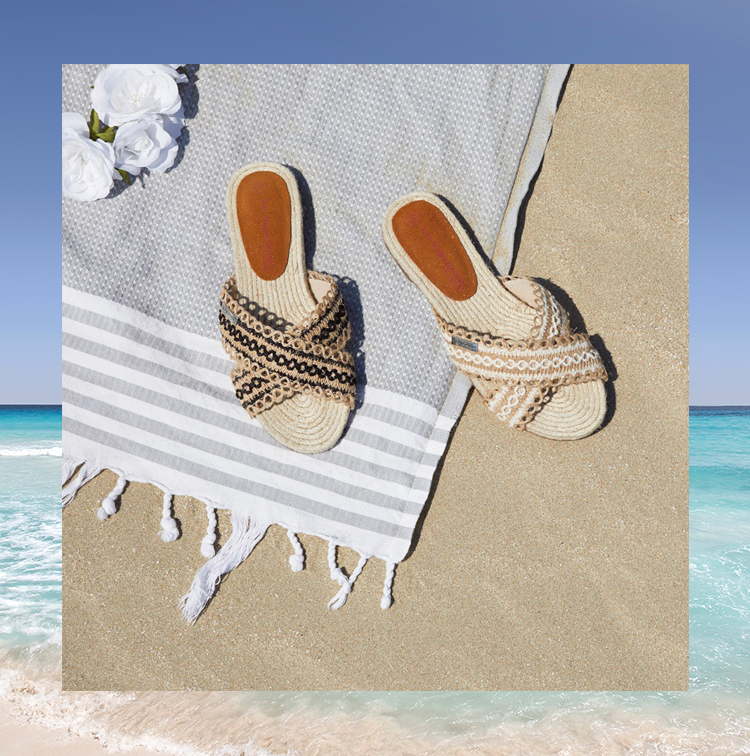 Fashonistas are totally aware that this Summer the must-wear sandal is the delicate gladiator that enhances the foot and the ankle. As though you were barefoot… Freedom at least !
Monaco sandals, Les Tropéziennes by M. Belarbi, €59.90.
Cat sunglasses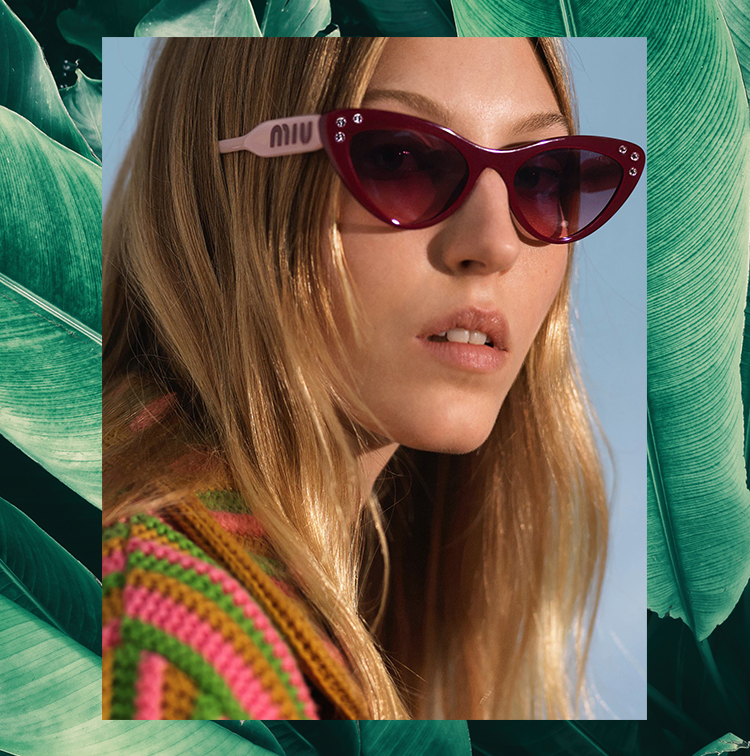 Play it like Gigi. Cat-style sunglasses are to the sister of Hadid what Choupette is to Karl: a precious talisman she always has with her. Go for swag with this wonderfully dolce vita raspberry model.
Sunglasses, Miu Miu, €255.
The cute criss-cross dress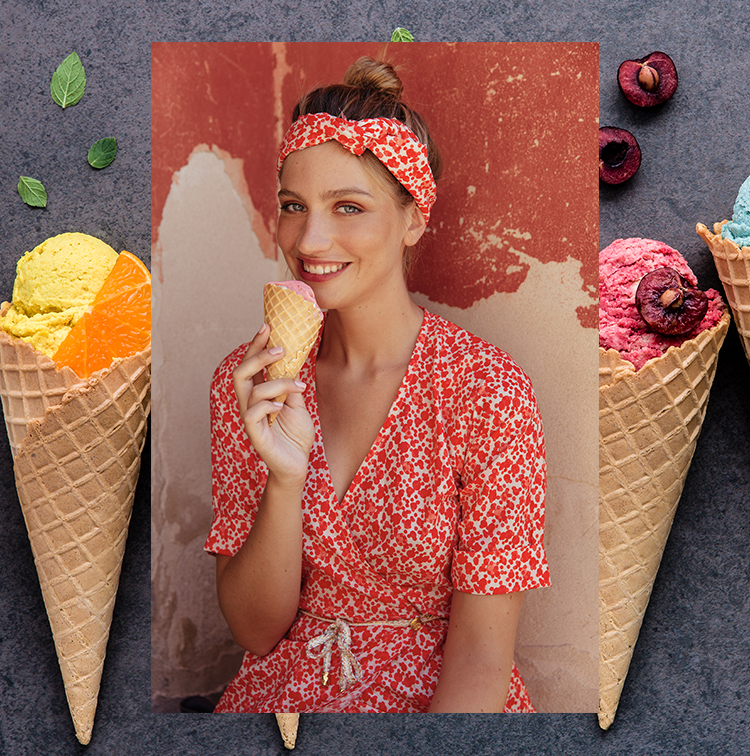 What could be cuter than a criss-cross dress with a nice print to show off your new golden tan? It's the sure value of the season, to slip over your bikini to go inhale an ice cream between two dips in the sea.
Napoli dress, Coco Frio, €130 on sale at €104.
The stuff-it-all tote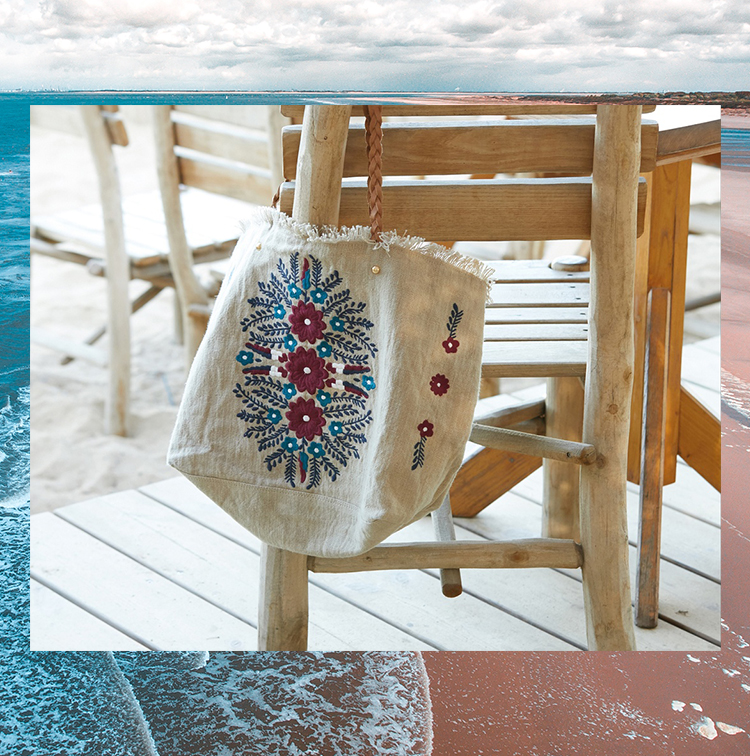 So you can take off with all the nuggets mentioned above, we adopt a stuff-it-all tote to throw over the shoulder. Lighter than a basket, your Summer it bag will be your ideal partner on the beach, by the pool or onboard a boat. Go for it
Cabas Barreto, Petite Mendigote, €125 on sale at €75.
Also discover swimwear to enhance all the morphologies and choose the best pair of denim shorts.