We were dreaming of it, they did it. Alain Ducasse, Cyril Lignac, Bernachon, Jacques Genin, Marcolini ou Edwart…  The leading chefs and chocolatiers finally decided to revisit the great treats of our childhood: Twix, Snickers, Bounty as well as Kinder Bueno… to give an aristocratic touch to junk-food addictions with haute couture praline and high-end chocolate.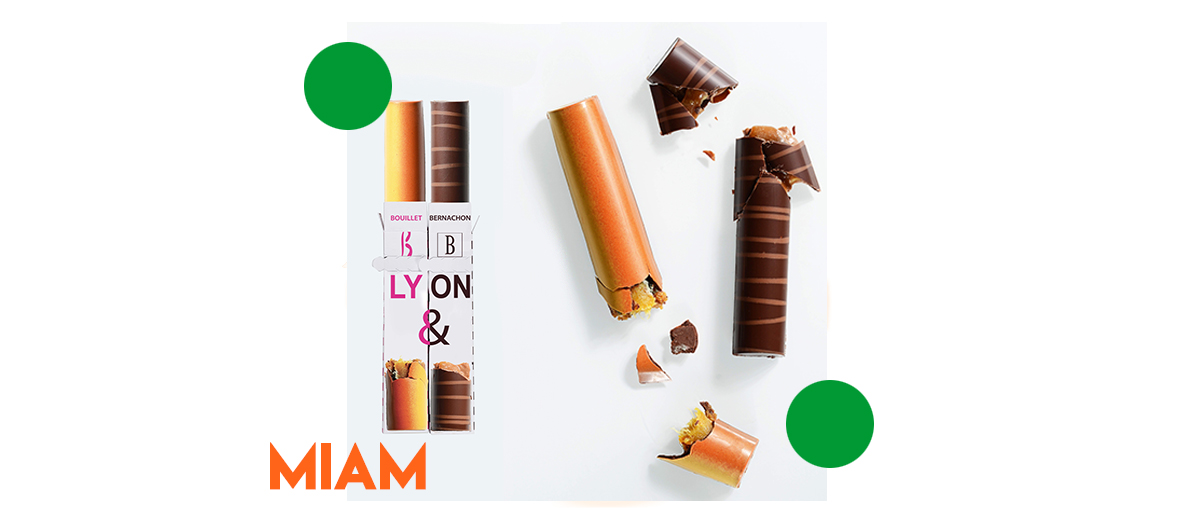 B.B de Lyon, this is the most stylish collab' of two buddies in Lyon—chocolatier Philippe Bernachon and pastry chef Sébastien Bouillet. Result: a chocolate bar filled with Bernachoc' spread, with a salty butter caramel  and a crispy biscuit. The other one? A caramel-passion and a nutty praline feuilleté noisette bar.

€7.80
Sold on line at https://www.bernachon.com/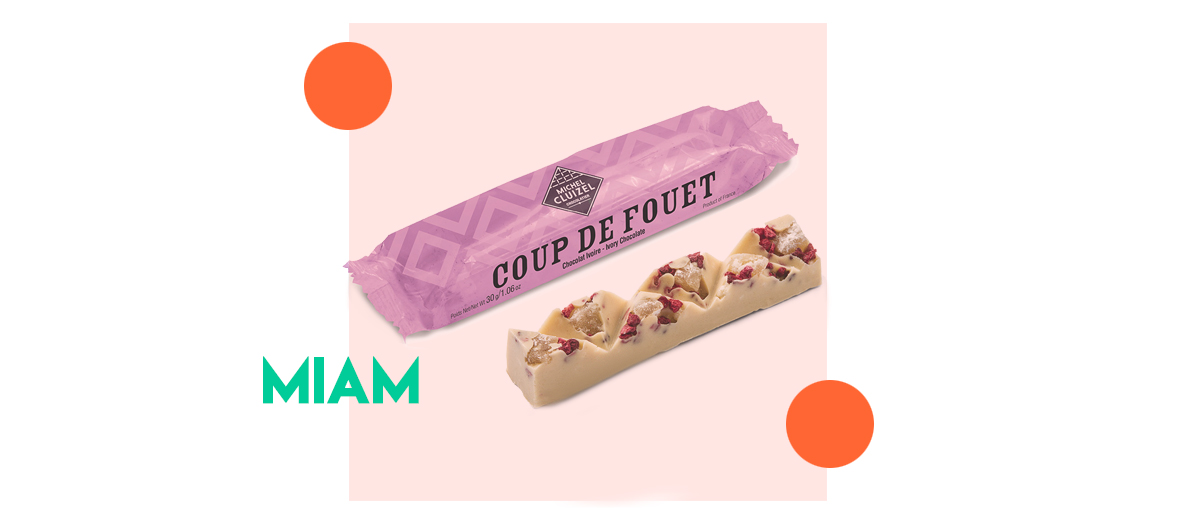 A pleasure boost (45% chocolate milk with raisins, almond and nut filling) or Coup de Fouet (ivory chocolate with fruit: lemon, banana, strawberry, hazelnut paste)these are the latest totally foodporn creations of Manufacture Cluizel.
€2.20
2 Rue des Rosiers, 75004 Paris, 01.80.06.96.10
All the info on www.cluizel.com/fr/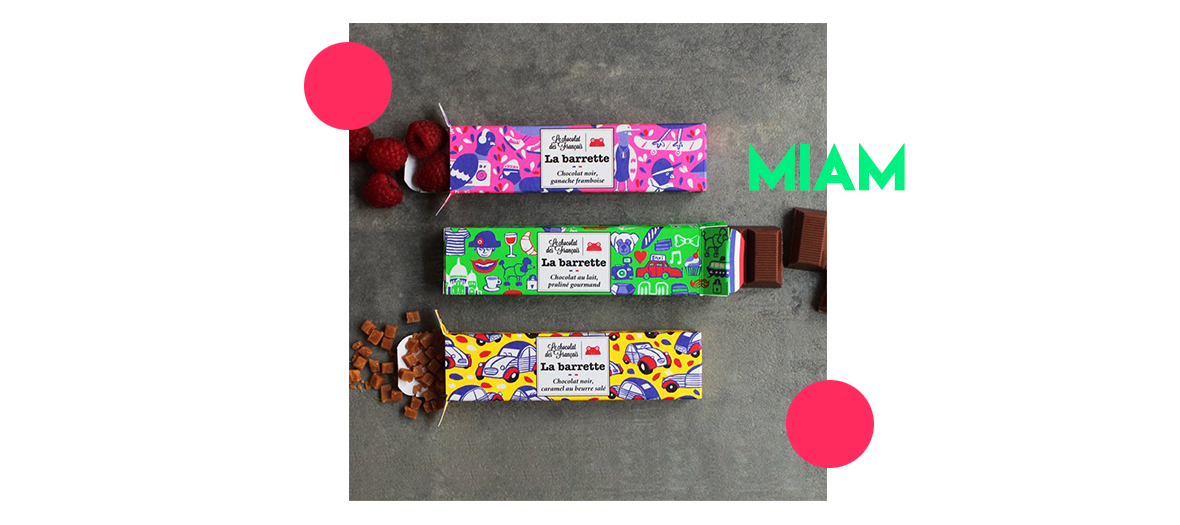 The hipster and 100% SWAG chocolate brand has come out with bars even cooler than its tablets. In this case: a bar of praline with the signature house wrapping.
€4
38 Rue de Sèvres 75007 Paris, 01.44.39.81.00
All the info on https://www.lechocolatdesfrancais.fr/fr/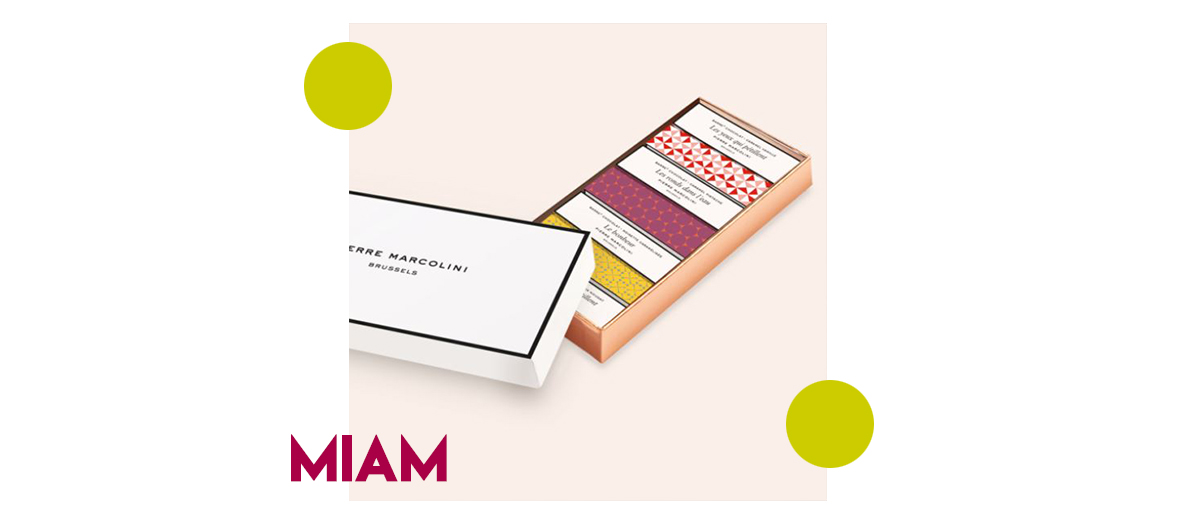 Everyone knows the famous Belgian chocolatier, who conquered the Parisian market with his personal genius. This new presentations pushes by the wayside the classic box of chocolates and turns out to be an ode to stylish gourmet treats: "le bonheur", the happiness of caramelized chocolate hazelnuts, "les ronds dans l'eau",  with pistacchio caramel or for "titillating taste buds" with gianduja-nougat. We're not sure about you, but we are already hungry.
€25 the box of 7 bars
235 Rue Saint-Honoré, 75001 Paris, 01.40.20.07.22
All the info on https://eu.marcolini.com/fr/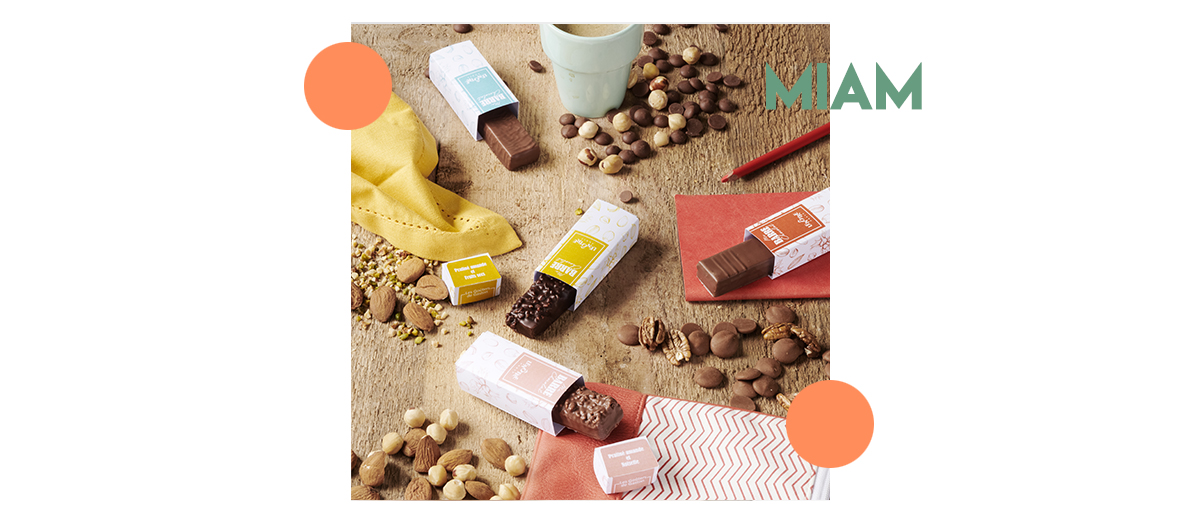 Lenôtre is up to new tricks and reinvents the 4g with "Goûters de Gaston" that will surely appeal to kids. Check it out: a duo of Pecan nut praline and Ganache Caramel or an almond praline and dried fruit.
€4.90
48, avenue Victor Hugo 75016 Paris, 01.45.02.21.21
All the info on http://www.lenotre.com/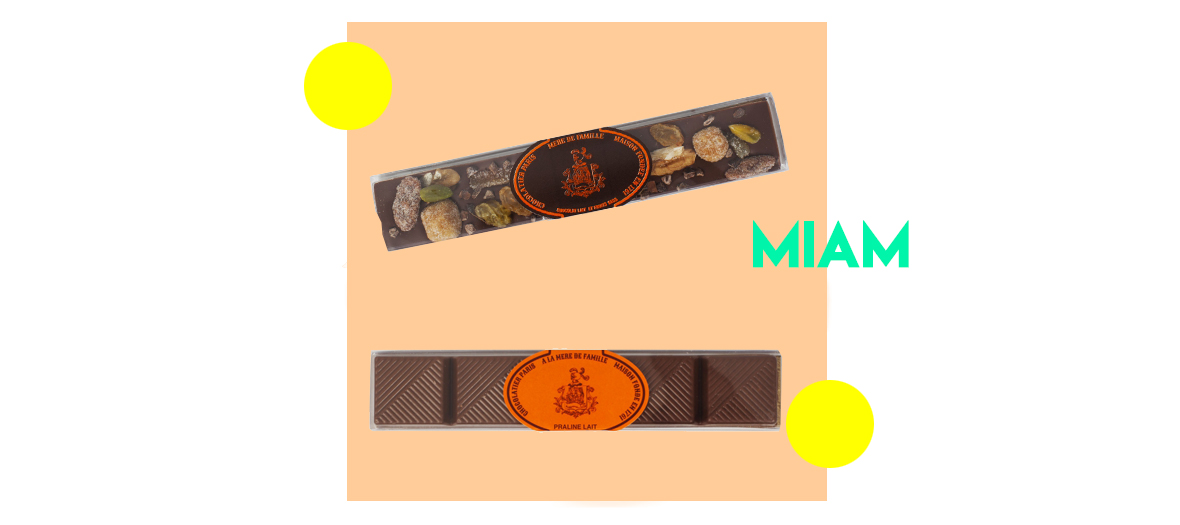 The oldest chocolaterie in Paris, their snacks are absolutely irresistible "barrettes". Their version of ivory chocolate stuffed with a delicious almond praline and nougatine is to scream with happiness.
€3.70
35, Rue du Faubourg Montmartre 75009 Paris, 01.47.70.83.69
All the info on https://www.lameredefamille.com/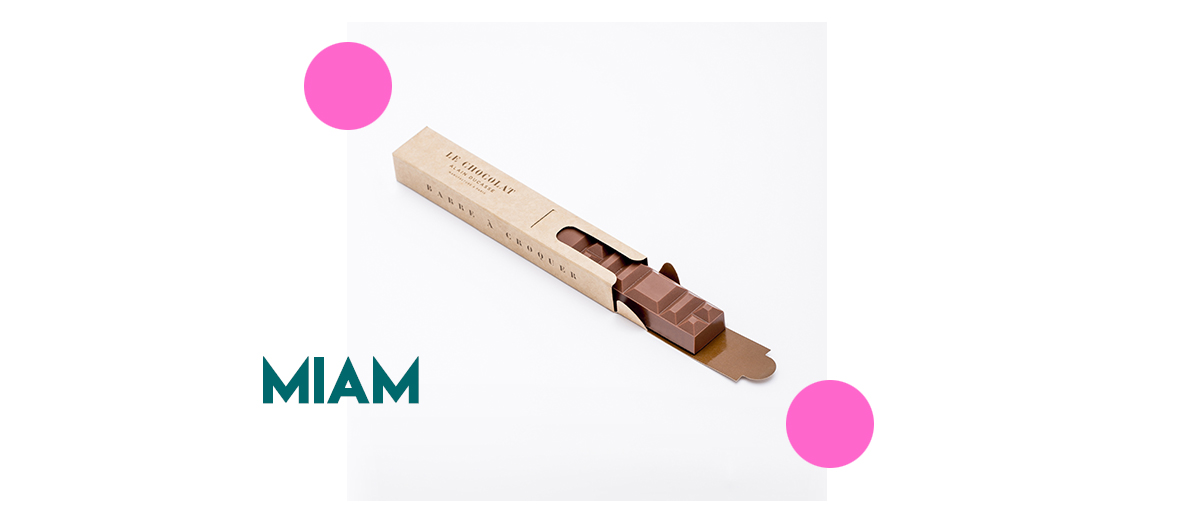 The most star-studded chef in France, who created a Chocolate Factory in the middle of town, is already a dream come true. So, when Monsieur Ducasse puts his hands in the cauldron to reinvent bars, the result is delicious bars to be nibbled on— designed by Pierre Tachon. A kraft paper in which is hidden a"mendiant, whose heart is in nutty praline with pistachio chips, dry raisins and glazed orange zests…
8€
40 Rue de la Roquette, 75011 Paris, 01.48.05.82.86
All the info on https://www.ducasse-paris.com/fr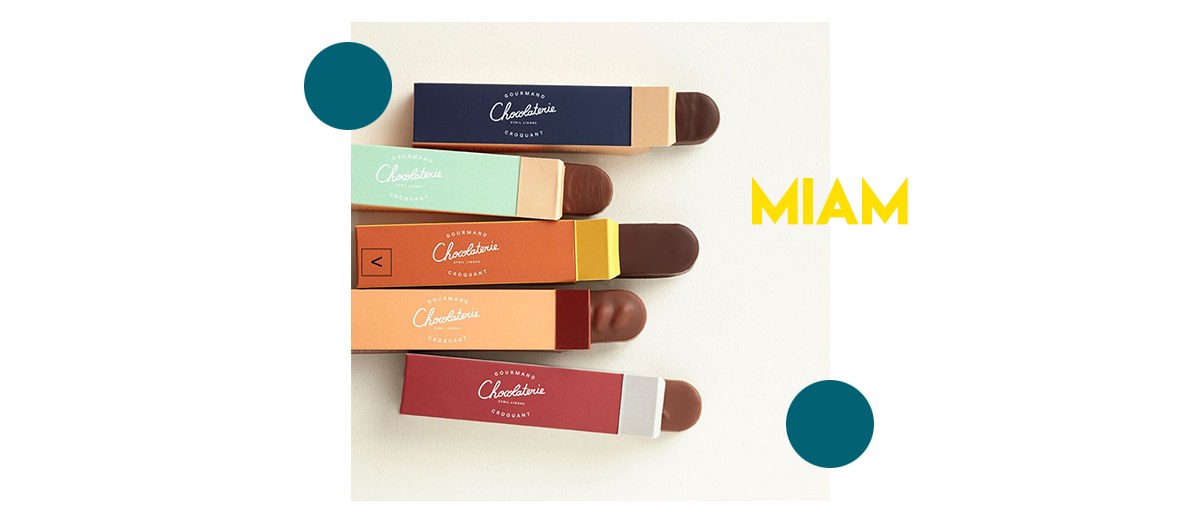 You cannot resist a Twix or a Bounty? Cyril Lignac has revisited the Proust madeleines of pop culture…. in a super yummy and cool version.
4€
25 Rue Chanzy, 75011 Paris, 01.55.87.21.40
All the info on www.lachocolateriecyrillignac.com/fr/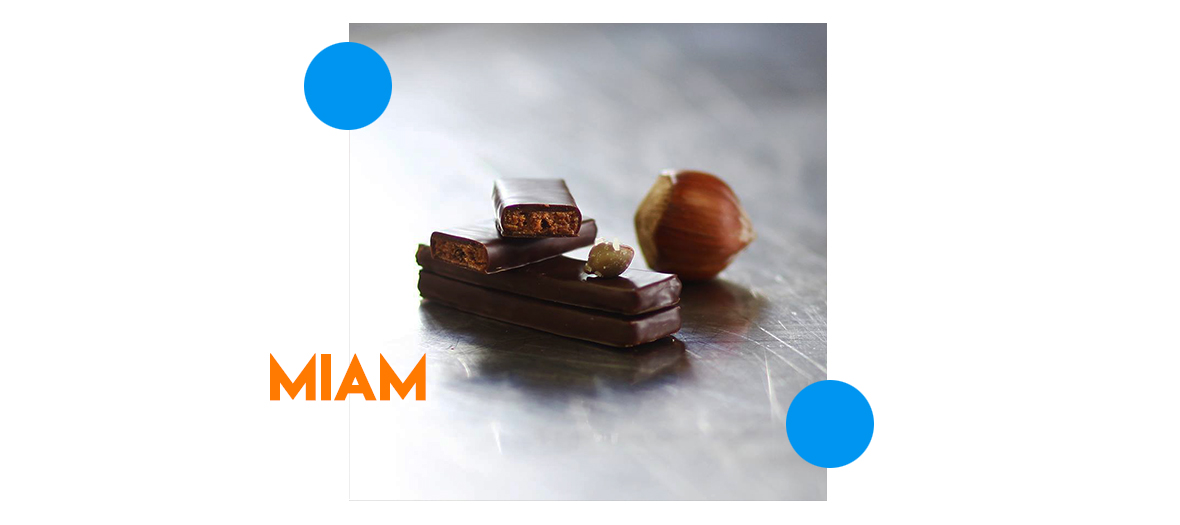 When the leading chocolatier in Paris reinvents the chocolate bar, the result is inventions close to paradise. Very special kudos to the peanut version that gives a new twist to Snickers or a pistachio praline­— totally incredible.
€ 1.40 and €2.40
133 Rue de Turenne, 75003 Paris 01 45 77 29 01
All the info on http://jacquesgenin.fr/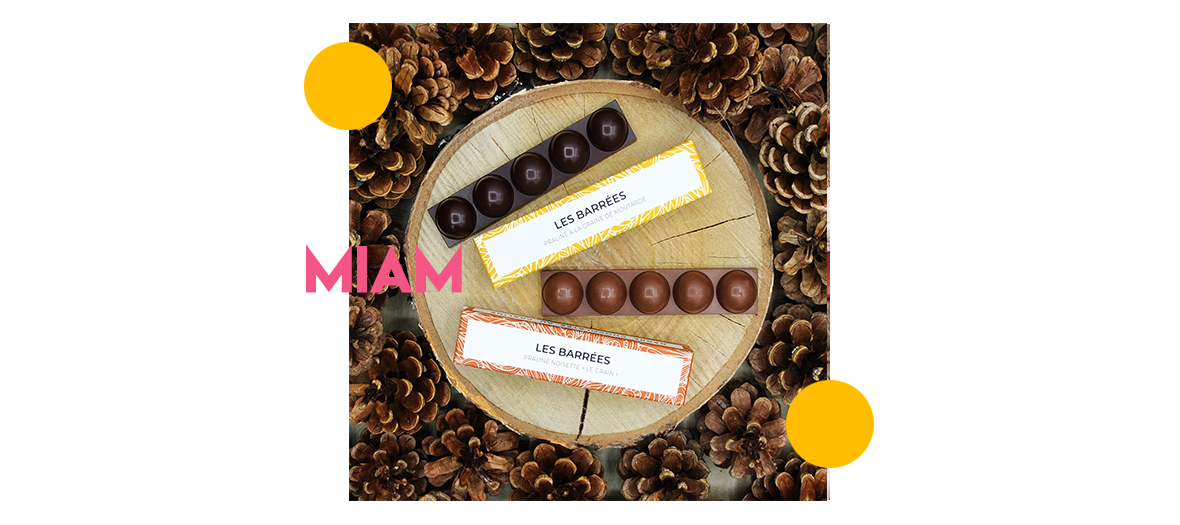 "Les barrées", the new off-the-bar is the clever concoction of this young Parisian who is creating the buzz in the Marais. The additional plus of their artisanal snack? You can enjoy the round-shaped pralines, square after square, for long lasting enjoyment. You said geometric?
€4.50
17 Rue Vieille-du-Temple, 75004 Paris, 01.42.78.48.92
All the info on www.edwart.fr


Also discover the Hugo & Victor chocolate bar.