Are you looking for happiness? Well you can now find it at 148 rue Saint Honoré and with reason. After launching his chocolaterie with strong feel-good potential in Russie, the famous chef Laurent Moreno has landed in Paris with a very gourmet vision: his Bonheur shop.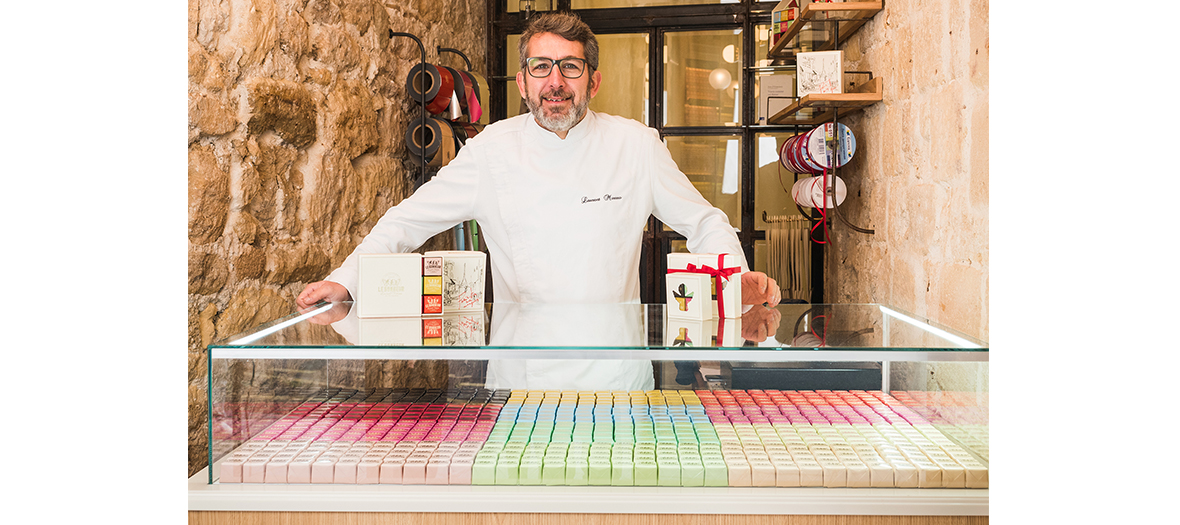 #PassionPraline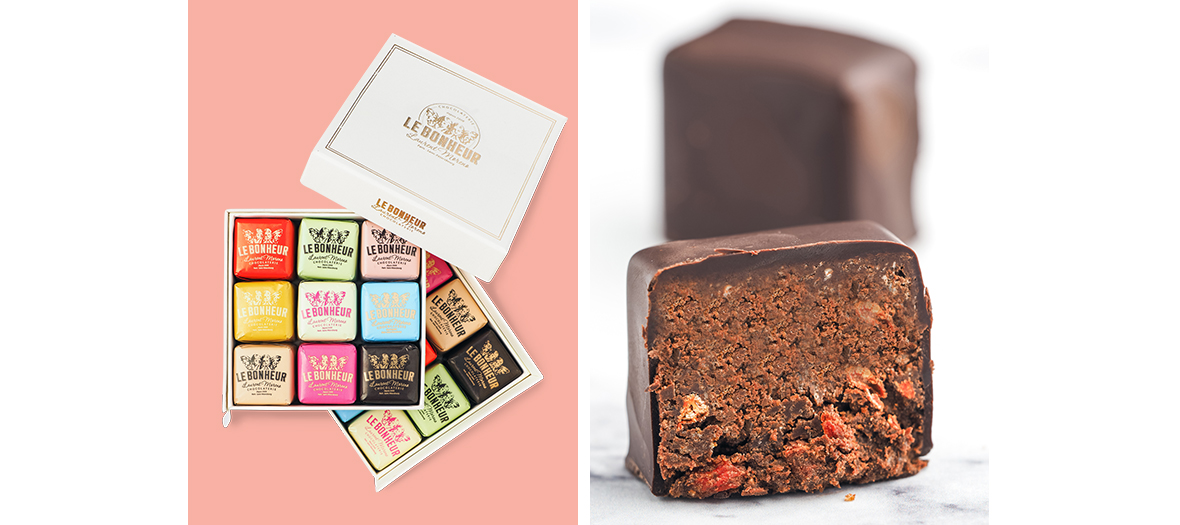 After working at the Tour d'Argent, the Délicabar at Bon Marché, Pierre Hermé and Ladurée, Laurent Moreno has focused on monomaniac candy making.
His whimsy? A praliné shaped as a little rock in furiously cool and vitamin filled papers with a fab packaging— all with strong instagrammable potential and coolab possibilities in sight...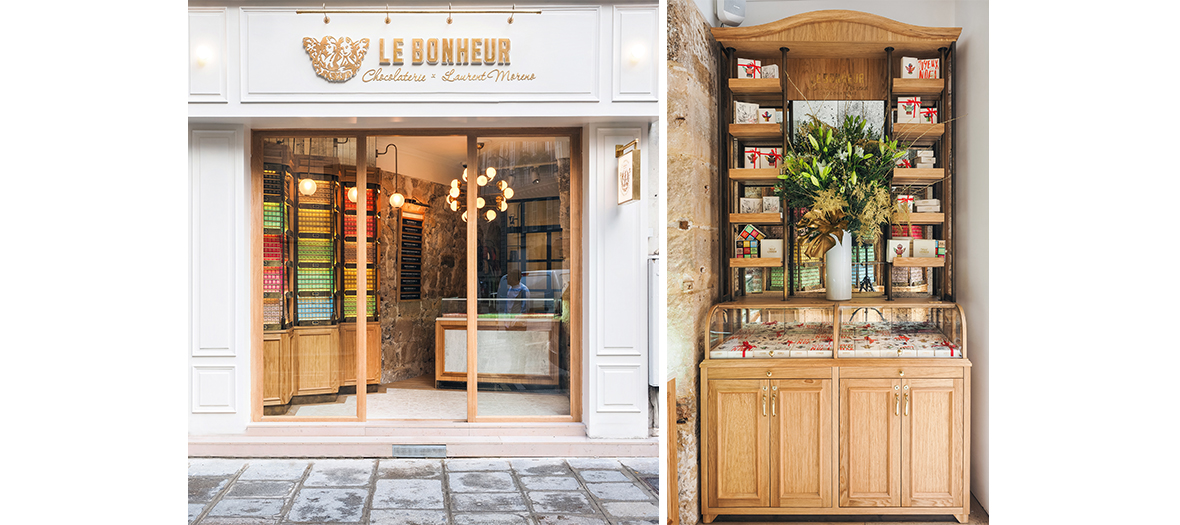 In short, it's everything we like, half way between the success story of the cult Au Merveilleux de Fred and the coolness of Chocolat des Français. In other words? The perfect gift !
Stylish recipes
The chef has produced the recipe of his Bonheur, a highly food porn delight—not too salty and very trendy— in many different flavours and eclectic textures, in keeping with his far-flung inspirations.
There are 16 very different styles: a praline with nougatine or cherry with shortbread chips, another with oats and puffed chocolate milk wheat, or a basil pistacchio version. Addictive: the Bonheur with sesame, black chocolate and sea salt or a divinely tangy one with goji berries. You will surely find your happiness here !
Price per unit: €3.90. Boîte of 4 at €15.90.
Open every day from 11am to 7pm and on Sunday from noon to 630pm
Also check out the 10 best chocolate bars in Paris