Customisation is the new chic. Impossible not to have spotted the new Nike Cortez inlaid with Swarovski crystals and worn by Serena Williams the day of her wedding, last November. Ultimate symbol of cool, the pimped sneaker imposes itself as an original and stylish object of desire to own absolutely.
Stop looking, we have found the French queen of personalisation. How about having your Reeboks ebroidered with a flower, small stars, a tropicool pink flamingo, the nickname your BFF calls you or a fab tiger head (#Félindra) ? It's the new small fashion snobbism offered by the label to follow: By M.V..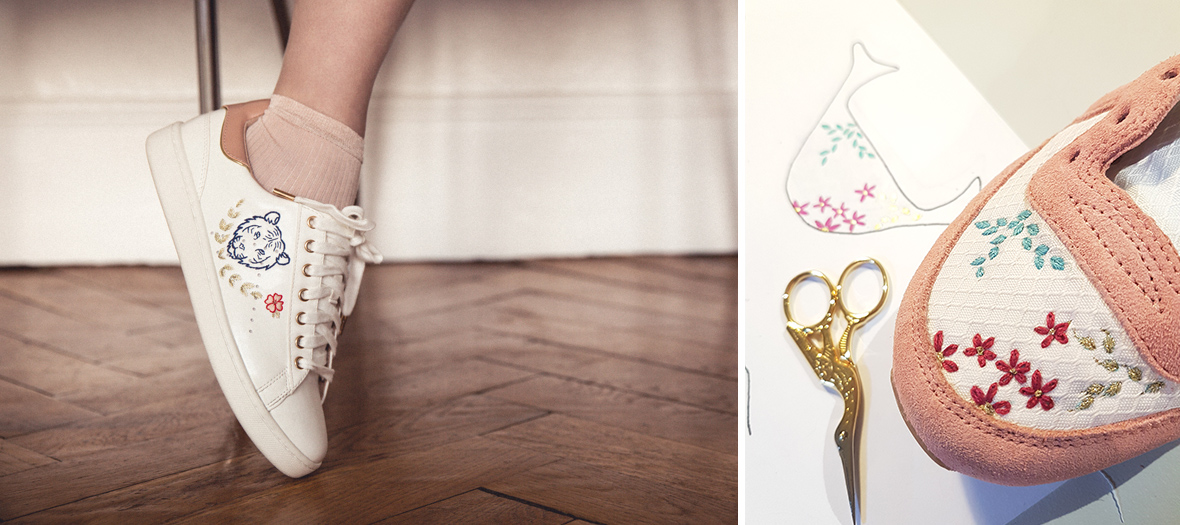 A quick history : after a career in the events universe, Manon Vénéra, an embroidery buff ("I have always, always embroidered," she confesses), attended the Octave Feuillet high school, specialized in art trades (feathers, haberdashery, corsets…). It was a revelation.
She launched her brand By M.V. in 2014 and has never stopped ensuring the order of her clients, while animating DIY workshops as well as live embroidery sessions for events with Claudie Pierlot, Nike or the Galeries Lafayette department store. A real glam' success story as we love them.
How does it work ? Have your trainers delivered by colissimo to the workshop, choose the motif (Manon can of course give you some pointers, no pun intended) and validate the estimate. Then you need to wait patiently for two weekends, since ach pair requires between 5 and 50 hours of work—totally exclusive, of course. The designer can even waterproof your new nuggets.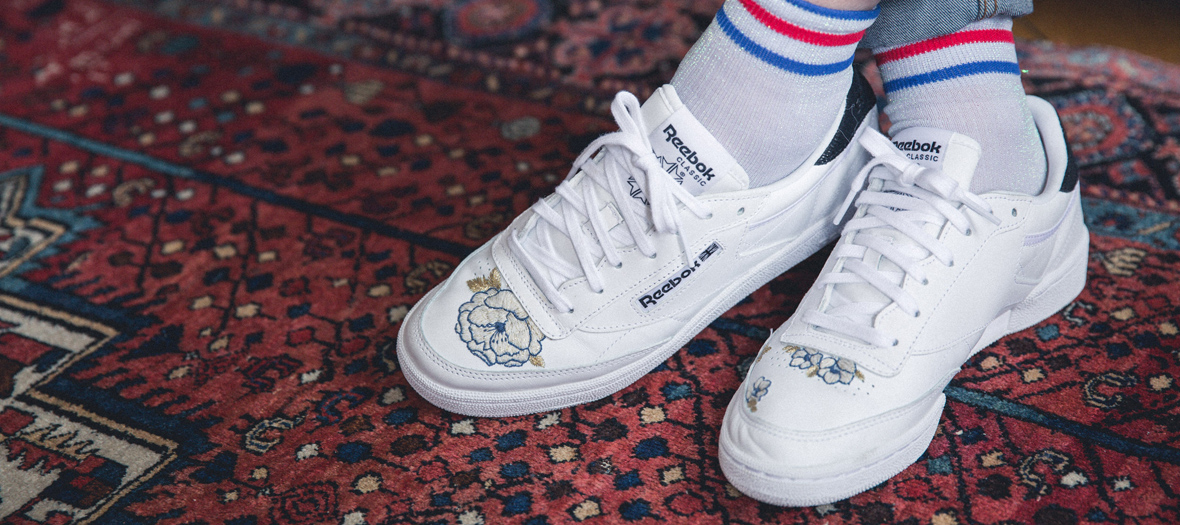 We also like: giving a second life to your fave denim jacket or your wonderful suede by embroidering a motif, or even a love word on a t-shirt or your panties. Everything is possible ! Let your imagination soar, Manon takes care of the rest.
Count between €40 and €400 depending on the embroidery and the materials. All the info on www.bymv.fr.
Also discover Sneakers and Chill, the Stan Smith tattooer.
© May June Photography