"Le carnaval des Enfants" is the most charity-cool, chic and stylish event that the Meurice could imagine to make Parisiennes and their kids vibrate on a Sunday.
Do you need an additional reason to participate in this small luxury for pampered kids? Parts of the benefits are donated to the association Coucou Nous Voilou that helps hospitalized children. In short: a really positive good action.
For this small event, don't hesitate to show up with a real carnival dress-code: hair jewellery, colourful heels, sequin socks, pop nail polish and wild jewellery. Whip out your most amusing accessories and disguise your little darlings as cosmonauts, princesses, pirates or firemen.
A palace programme
At 3:30pm, gather as a family in the reception rooms of the Parisian palace. Wahou!
The young dancers of the Stanlowa Institute are on deck with their ballerina shoes, tutus and arabesques of interactive workshops for a stunning mini-ballet.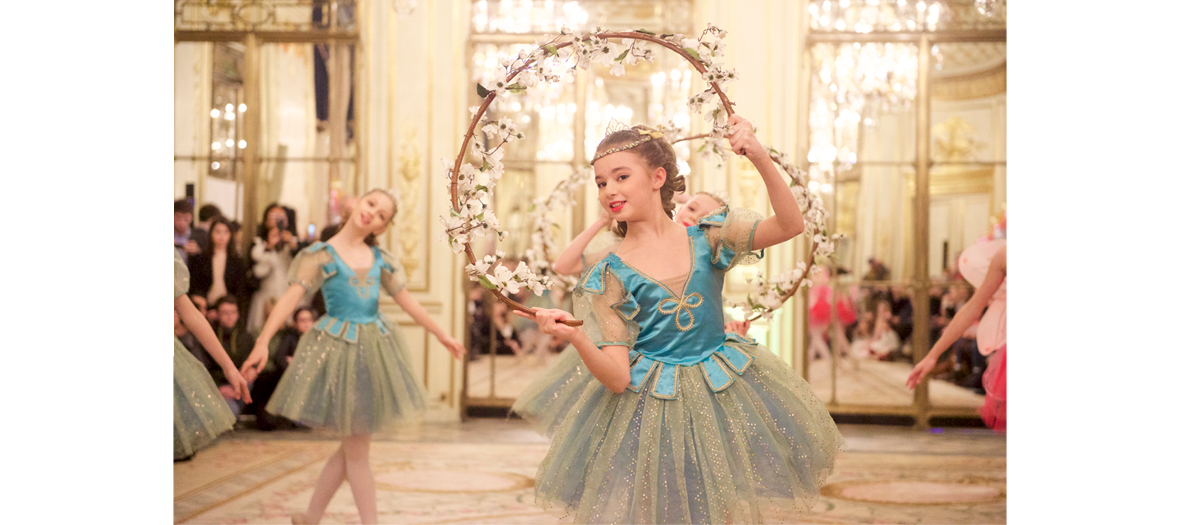 Your little darlings can then pirouette between workshops and animations: a magician with doves and rabbits, nursery rhymes, mini danse lesson for little ones and cotton candy stand…
A tea time signed Cédric Grolet and Jocelyn Herland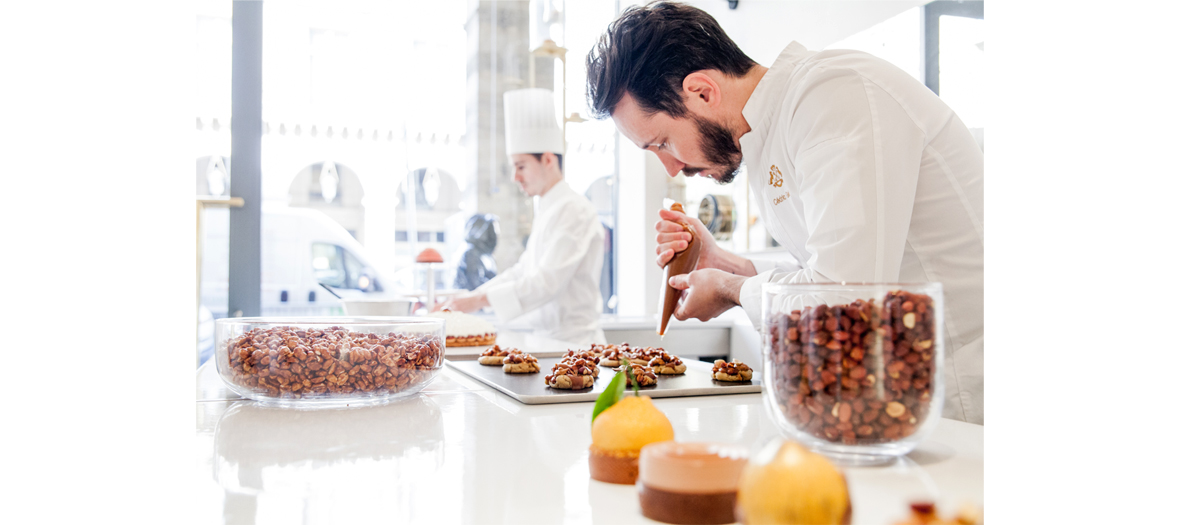 Cherry on the cake: Cédric Grolet, elected best pastry chef in the world and Jocelyn Herland, head of the Meurice kitchens, have imagined an exceptional tea time that will rejoice adults as well as mini-foodies.
On the buffet: the great classics of the Pâtisserie de Cédric Grolet: the rose, madeleines and his cult "fruits" in mini format.
€40 per child. €70 for adults (parts of the benefits will be donated to th association Coucou Nous Voilou). Information and reservations on communication.lmp@dorchestercollection.com or at 01 44 58 10 79
"Le carnaval des Enfants" at the Hotel Meurice on Sunday the 31st of March, from 3:30pm to 6pm.

Also discover The Pastry Shop of Cédric Grolet.