Fashionistas don't have a monopoly on stylish accessories. And it is the hairiest of the tribe who prefers to be paid attention!
This year, we are investing in a very beautiful branded or high quality piece that will last a lifetime… unless it has devoured everything in less than two!
The Prada set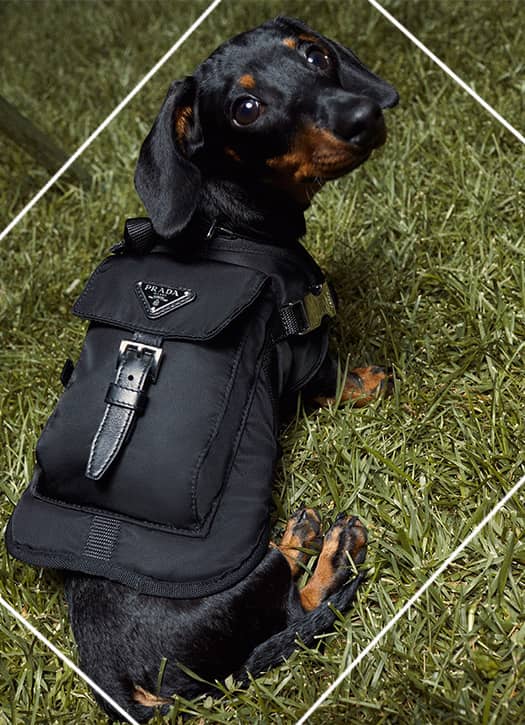 The height of joy: Prada has just launched an entire collection of products to dress our doggies from truffle to tail, using the codes that have made its reputation. According to the budget and the needs, one adds to his basket the brilliant nylon harness on the photo (490 €), a transport bag nickel for the plane (€ 1,750) or in a backpack version (€ 1,980), a hooded nylon down jacket (€ 420), a nylon leash (€ 420), a brushed leather collar (€ 320 ) or nylon (220 €). Or how to make your animal a fashion beast ...
Available in December, to be found on www.prada.com
Christofle's luxury bowl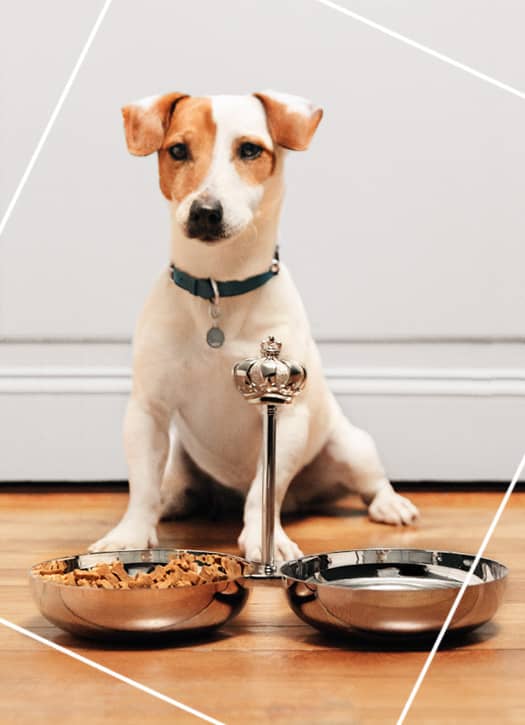 Recognized for its creations of tableware in solid silver , the venerable Christofle house now offers a truly royal canine range. In addition to the collar and the leash in peacock blue leather, the double bowl in silver metal clearly has its effect. Decorated with a princely crown, the noblest bowl in the world is now one of the essentials to offer to luxury doggies.
Ultimate coquetry: the medal in solid silver to be engraved with his name and your telephone number (154 € with engraving).
Double bowl silver-plated bowl, Christofle , € 600
Astré's matchy matchy leather bags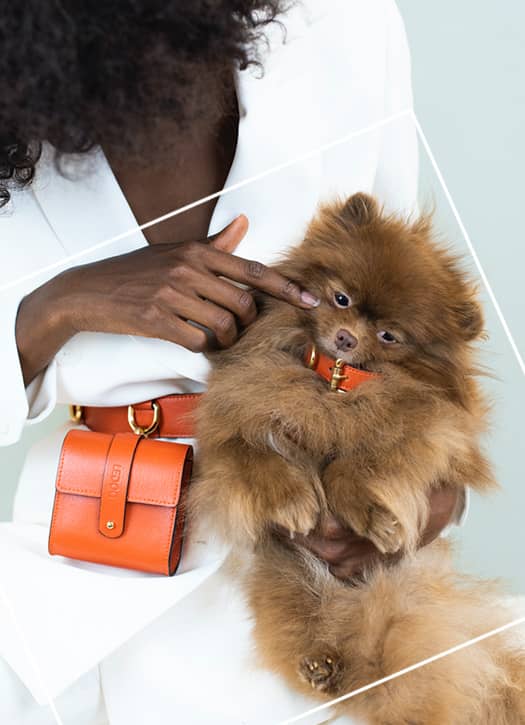 We are talking about " mini-me " for children. The brand of fashionable bags in devil Astré offers a " Le Dog " collection to be able to match (or not) your favorite it-bag with the leash. (79 €) or the necklace (from 49 €) for his dog.
But the height of practicality and cool lies in the small leather pouches to clip to your belt bag, to the loop of your jeans or to hang on your bag. To choose from 7 beautiful colors (silver, tangerine, ruby red ...), you slip your credit card and the hygienic bags that are rolled discreetly through a hole in the back.
Backpack, Astré , € 69
Ralph Lauren teddy sweater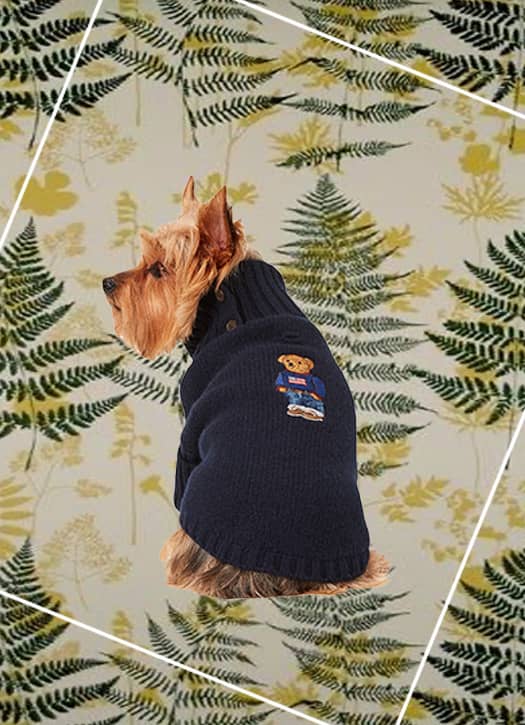 We already loved it for humans. Ralph Lauren's signature teddy bear is grafted onto a pretty little navy sweater in a doggy version. Made in very soft wool and cashmere, chic down to the detail with its turtleneck and buttons, your love on legs will look great and will never leave its very stylish must-have to brave the cold.
Also available in 100% cashmere (199 €), in a hoodie version (€ 85), very Balmoral quilted jacket (€ 169) or a polo shirt for spring (55 €), but that's really to please yourself rather than for the useful.
Polo Bear sweater for dog in wool, Ralph Lauren , € 169
Lily's Kitchen's Christmas Eve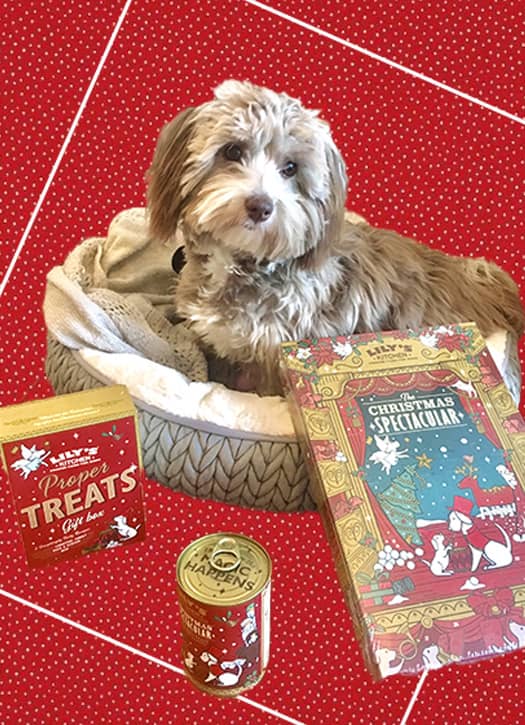 Since your dog thinks above all with his belly (we are not going to lie to each other), you will never make him as happy as by offering him food. And for once, it's good: Lily's Kitchen , the brit 'brand of chic and healthy croquettes, has created a special collection for Christmas to lick your lips.
First, an Advent calendar stuffed with sweets (€ 12.50). On New Year's Eve, we offer him his signature pâté made with turkey, carrots, parsnips, broccoli and cranberries (€ 3.50). And when he has given his paw to impress the gallery, it's the festival of kif with the box of meat steak rewards in the shape of sausages or steaks (€ 6.99).
Lily's Kitchen Christmas range available at Animalis, Jardiland, Mustaches, Wanimo.com, Amazon.fr
Kerzon x Bandit Bath Kit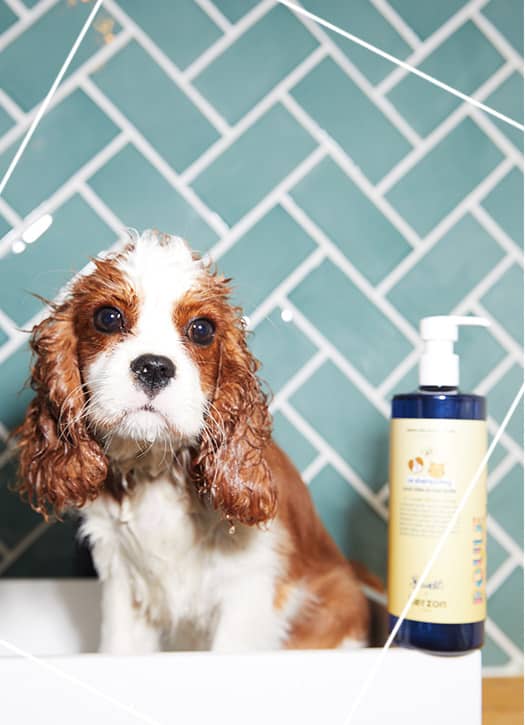 If your furball has dragged its paws a little too much in the slush (yes, but it's so good), then bath time is approaching. The Kerzon scent diffuser , spotted by colette, L'Exception and Le Bon Marché, joined forces with the dog accessories dealer Bandit to imagine a care kit worthy of the most popular spas.
Inside, a shampoo based on coconut oil that smells too good and a double brush to clear the mop before and after the bath. Top: you can even have it personalized with a love note for € 2 more.
Bath kit, Kerzon x Bandit , 38 €
Pet So Chic tie harness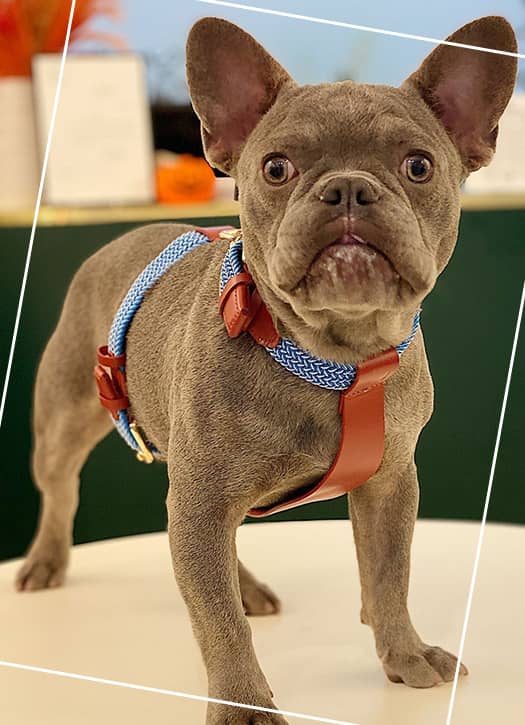 It is the newcomer of the label who had cracked the b for their dog Nemo. Located in Saint-Germain-des-Prés , the Pet So Chic boutique has just released a new clever harness designed with osteopaths for optimal comfort and perfect for dogs from 5 kilos. His extra thing? Really take into account the bone structure of the dog's rib cage.
The height of chic: the possibility of affixing the name of your animal and your telephone number in gold letters on the leather of the harness. A real nice gift.
Y-harness - Rouge Gourmand, Pet So Chic , € 110
The Masie designer basket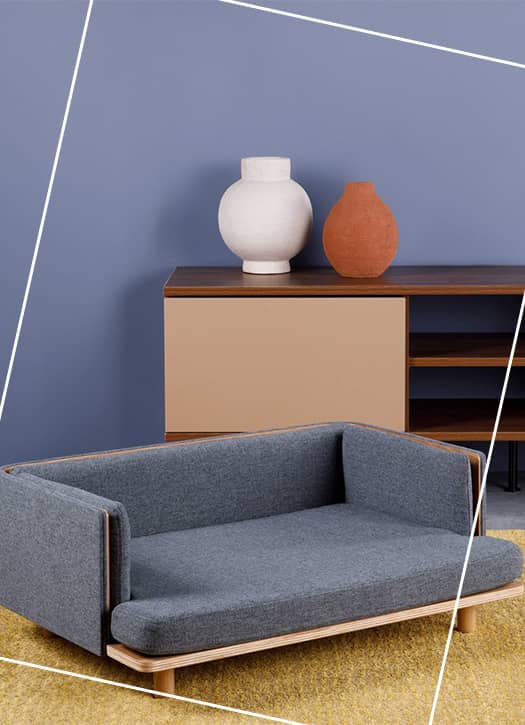 We have rarely seen such a designer basket . A couch for dogs . The diaper from Madrid designer The Masie will make your living room a model of good taste in Scandi with its natural wood structure, its removable cushions to put them in the machine and its little feet to raise His Majesty.
And for aesthetes less in a hurry, the rounded version (235.99 €) is already available for reservation to be delivered next spring. We dream about it in secret.
Wooden pet bed, The Masie , € 187.95
Klep's crochet toy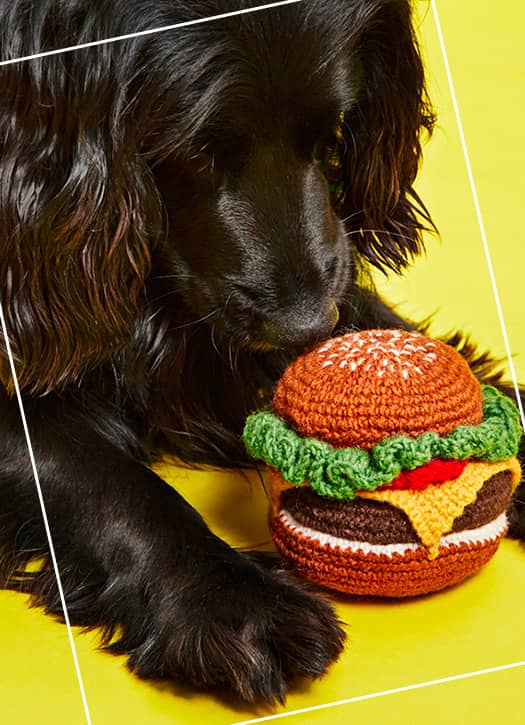 It is pretty, sweet, makes us hungry and makes us goofy. Klep's crochet burger is definitely a real eye-catcher and is sure to delight freaks who are tired of putting away ugly plastic toys lying around all day. This one has the right of citizenship in the most opulent interiors and is more resistant than it looks, for the doggies a little destructive.
Colorful with vegetable dyes, handcrafted in Nepal in a very soft lamb's wool, this beautiful burger is also available in reindeer , crab , Christmas tree , frog or flamingo version . Shall we take them all?
Handmade & Fair Trade Crochet Burger Toy, Klep's , € 19.90
Barbour's waterproof coat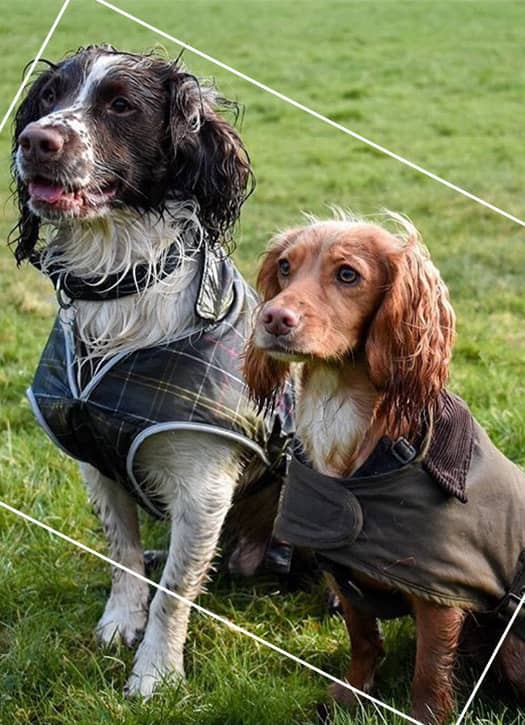 A style icon for all vintage bikers and Sunday hunters , the oiled cotton Barbour remains the best solution to endure the big clouds while staying dry. The same goes for dogs (and we know how much they hate rain) who would love to avoid looking like mops at the slightest drop.
Barbour is offering its star tartan- lined coat for dogs (hunting or not!), And it's definitely the ultimate all-terrain piece. A lifetime investment that is unlikely to go bad anytime soon.
Find all models from € 55.20 on www.champgrand.fr
Also find the leather goods of Parisiennes and their dogs and the first Klep's boutique in Montorgueil .