The mention of Easter brings to mind holidays ...and chocolate! In other words, young gourmets and high-heeled foodistas are on the starting blocks. Where can we live out your chocolate fantasies? We have the answer. Drum rolls! Beaugrenelle is organising a "chocolate show" worthy of findingyourself on the #foodporn and #chocolatelover feeds of Instagram.
COCOA MANIA SHOW
After its furiously stylish festival, the new landmark of Parisian coolness is morphing into a temple of cocoa. Charlie and the Chocolate Factory, this is where it's happening.
Starting on Thursday, you can show up with the kids. The show begins with a monumental exhibition created by 3 real pastry chefs in the atrium.
The maestros used more than 40 kilos of chocolate and spent more than 22h making the segiant sculptures that seem to have stepped straight out of Alice in Wonderland. Great art.
The must? Going there on Monday for the massive (and free) distribution of chocolates all over Beaugrenelle, from 3pm to 5pp. A golden alibi for a shop-op or movie outing with the family.
FREE WORKSHOPS WITH THE CORDON BLEU L'INSTITUT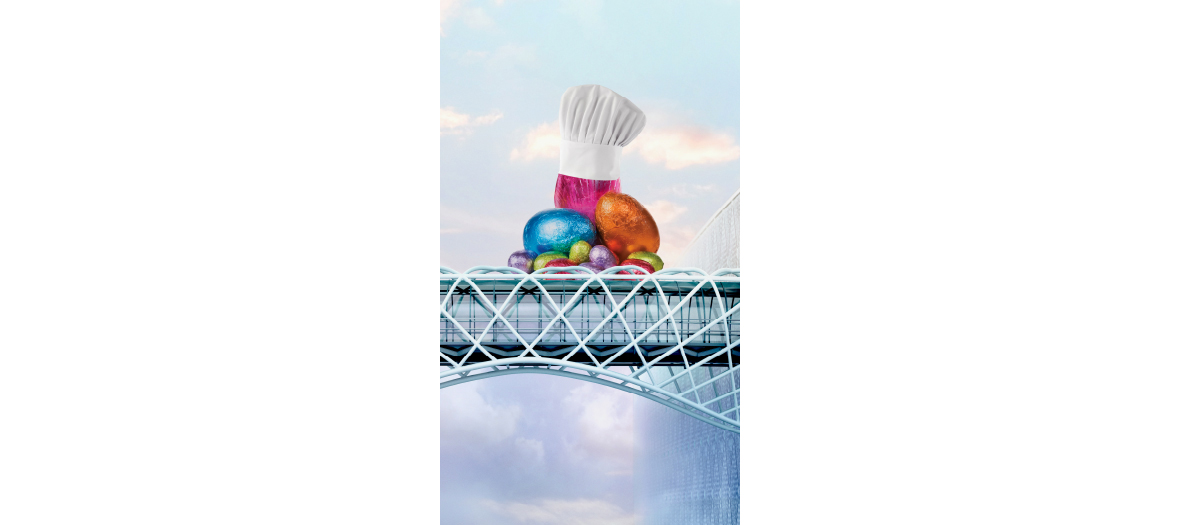 Your godchild or your kids loved Ratatouille? Now is the moment to have them participate in incredible culinary courses organized by the brigade of the Cordon Bleu Institute, the most prestigious cooking school.
On the programme :
Option speed : customisation workshops for chocolate hens on Saturday the from 2pm to 6pmand Sunday the 21st from 2pm to 5pm. Grand style. The workshops last 10-15 minutes with teams of 8 kids. The budding chefs can sample their works of art on site for those with a real sweet tooth, or they can proudly take them homeso the entire family can enjoy them. To participate, nothing could be easier: just sign up when your arrive or ahead of time through the site www.cordonbleu.edu.
Option Top Chef : whip out those aprons. Next Saturday, go for a three-hour mother-daughter workshop (it also works with dads, godmothers, older brothers...) and learn how to make your very own chocolate-raspberry macaroons. Sign upquickly on www.cordonbleu.edu.
Good to know : Le Cordon Bleu organises year-round parents-kids workshops. Don't hesitate to visit their site to find out more.
GAME CONTEST
The Easter bunny is on his way! To be prepared for an amazing Easter egg hunt, Beaugrenelle is offering an XXL chocolate egg. And since happiness never occurs on its own, in addition take advantage of a gift voucher to be spent where you want at Beaugrenelle. To win the double whammy prize, sign up on Instagram @beaugrenelleparis and @doitin_paris, in order not to miss the upcoming contest on Thursday the 18th of April.
All the info on www.beaugrenelle-paris.com