No need to have seen Top Gun to know this basic. Straight out of the US military uniform wardrobe, the bomber now imposes itself as a definite ally of the Parisienne to pimp the silhouette with a piece that runs the gamut from sporty, preppy, chic to definitely ethnic. It even takes on an aristocratic touch in an embroidered version, with pearls and lacing for a very racy style. Our top 10 of the best looking models this season.
Roseanna reinvents the colourful print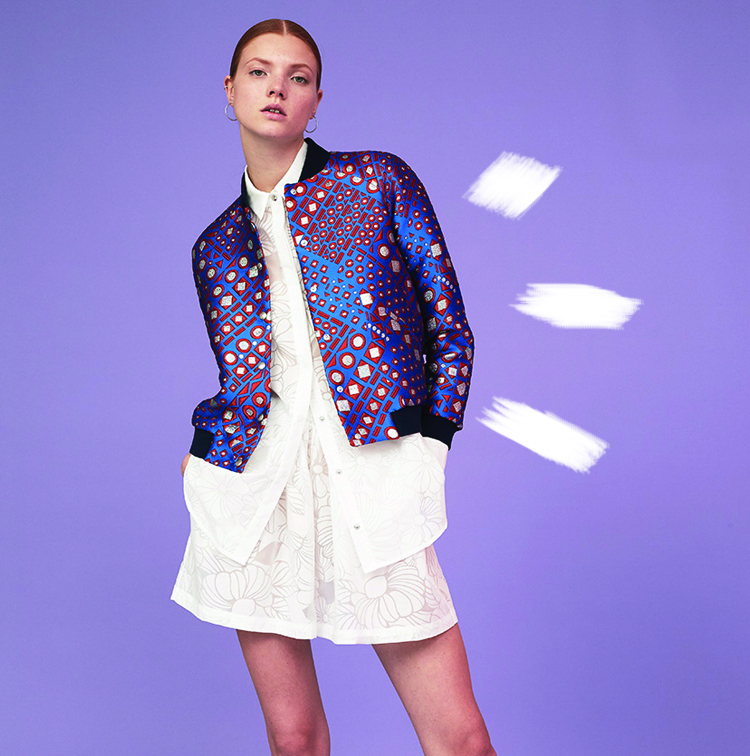 On a pair of jeans or a t-shirt, the printed piece with a signature style.
Roseanna, €765
The strong woman wears Valentine Gauthier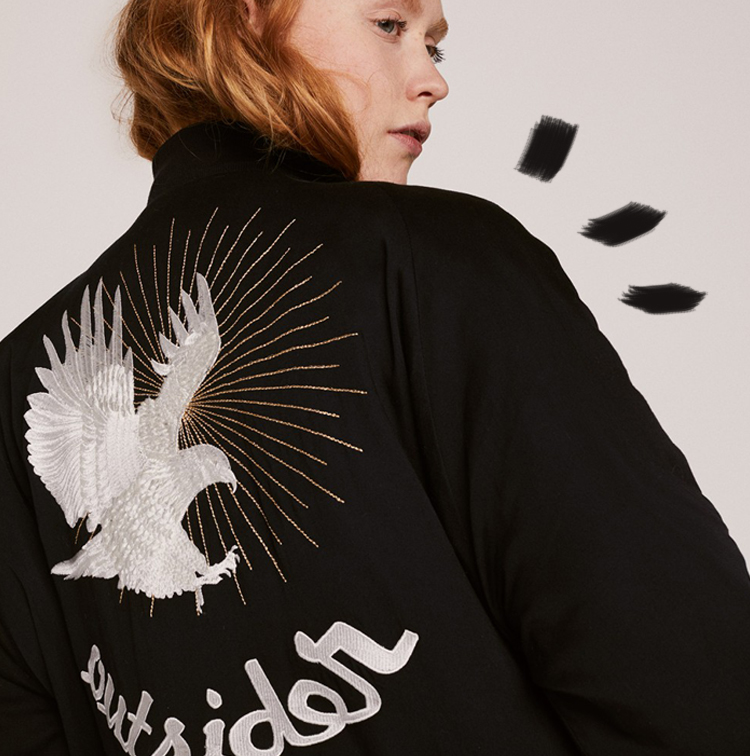 Hair flowing in the wind, astride a motorcycle in the Californian desert or on a bicycle wearing a flowery dress in the Marais, we are totally seduced by this in-cre-di-ble bomber that will make each Parisienne wearing it turn into an "Outsider".
Valentine Gauthier, € 180
Gucci-licious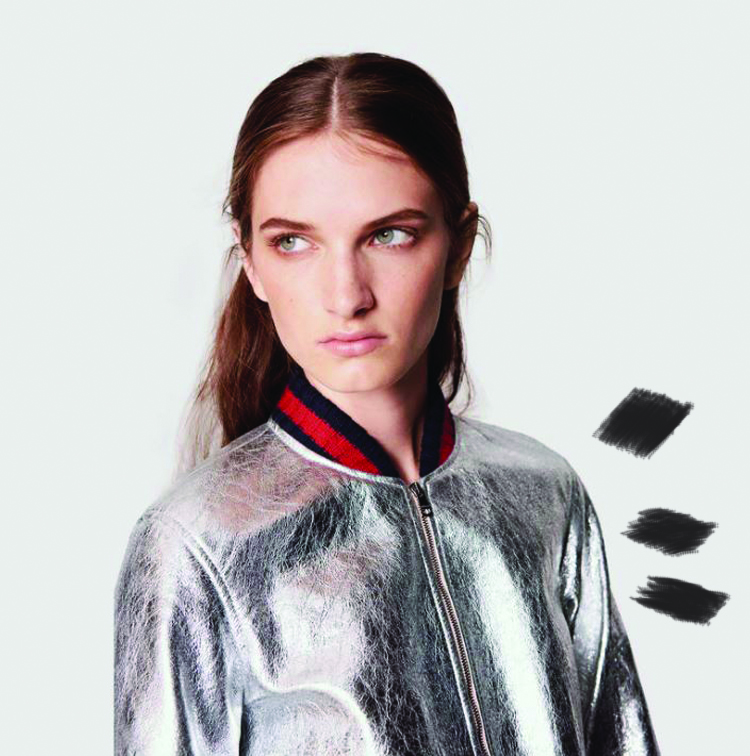 Impossible to resist this silver bomber... It costs an arm and a leg, but this futuristic jacket in crackled leather by the famous Italian house awakens all our fantasies !
Gucci, €2,500
The NFL invites Eleven Paris on the field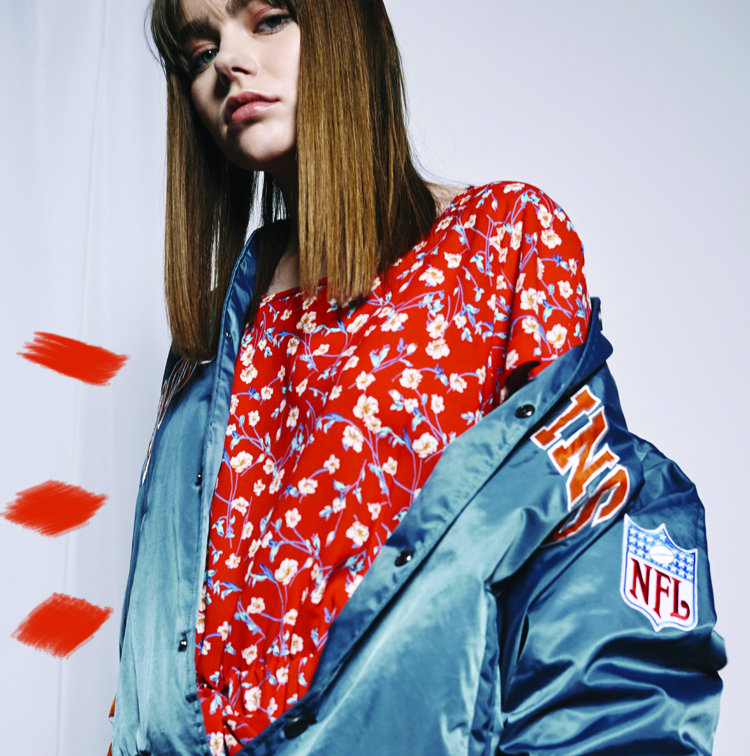 The collab with panache : the NFL has asked the very trendy label Eleven Paris to rework its mythical bomber. With a flowery dress to break up the "sporty" side of the jacket, you will definitely score a try on the first date...
Eleven Paris, €160
Available at the boutique Eleven Paris at 32 rue Etienne Marcel, 75002
Les Petites go for the long run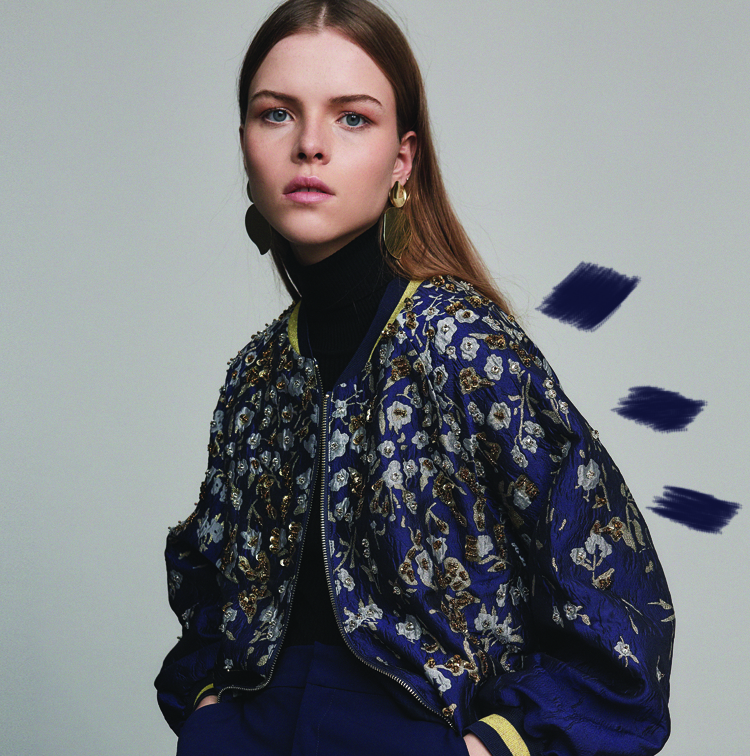 By reinventing the bomber and a knee-length. Les Petites are making this blouson with embroidered and pearly seams is now an essential—it's a real must !
Les Petites, €350
Iro: le tweed c'est chic !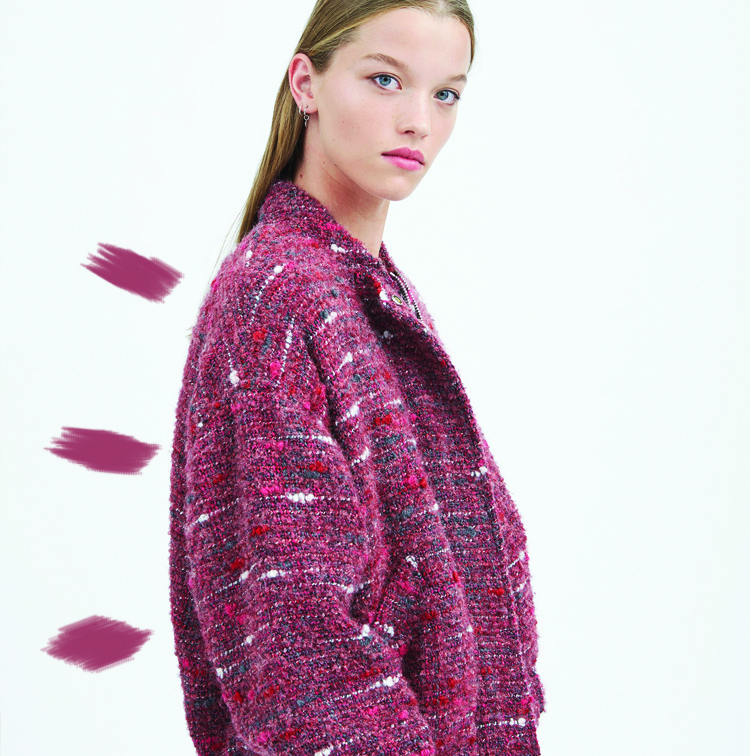 The sophistication of tweed enables this very chic teddy worn with a cute pair of pants/ pumps to move away from the usual combo with a classic jacket.
Iro, €248
Suncoo imposes the lacing detail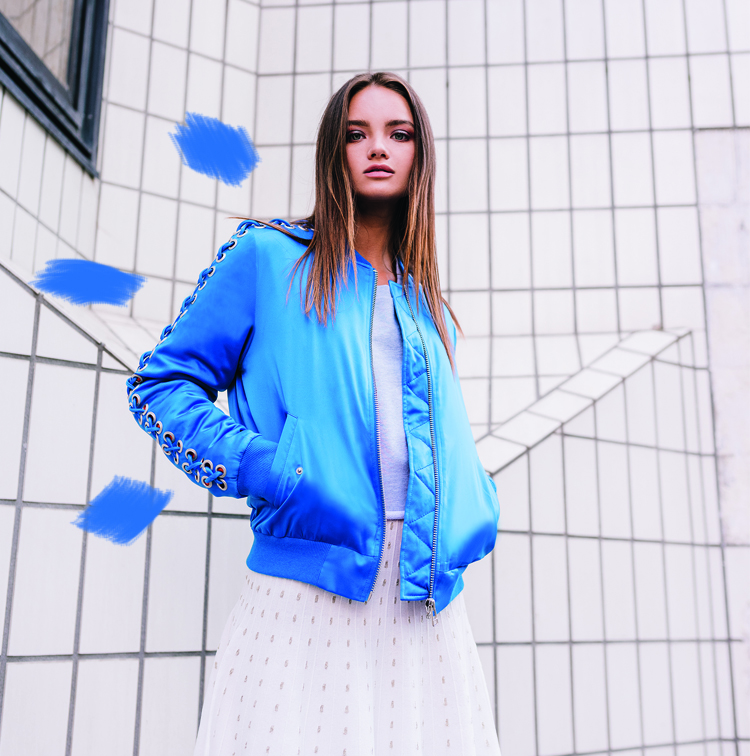 You never get tired of the winning small detail on such an original electric blue blazer! In this case: the large intertwined lacing on the sleeves make all the difference !
Suncoo, €165
The Kooples changes collar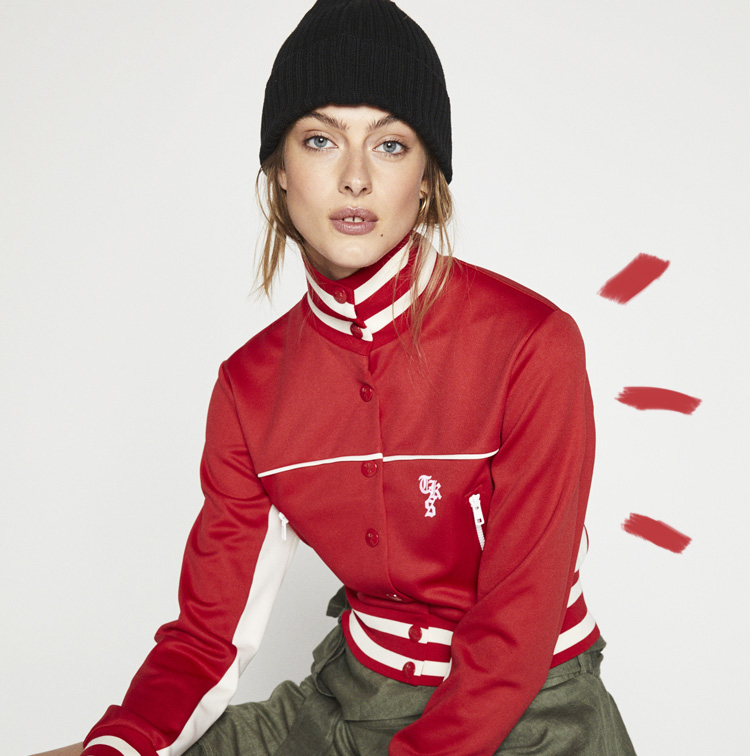 The off-beat revisited classic is the claim to fame of The Kooples. The collar of this majorette jacket makes us feel like throwing everything up in the air !
The Kooples Sport, €154.95
The wax effect of Modetrotter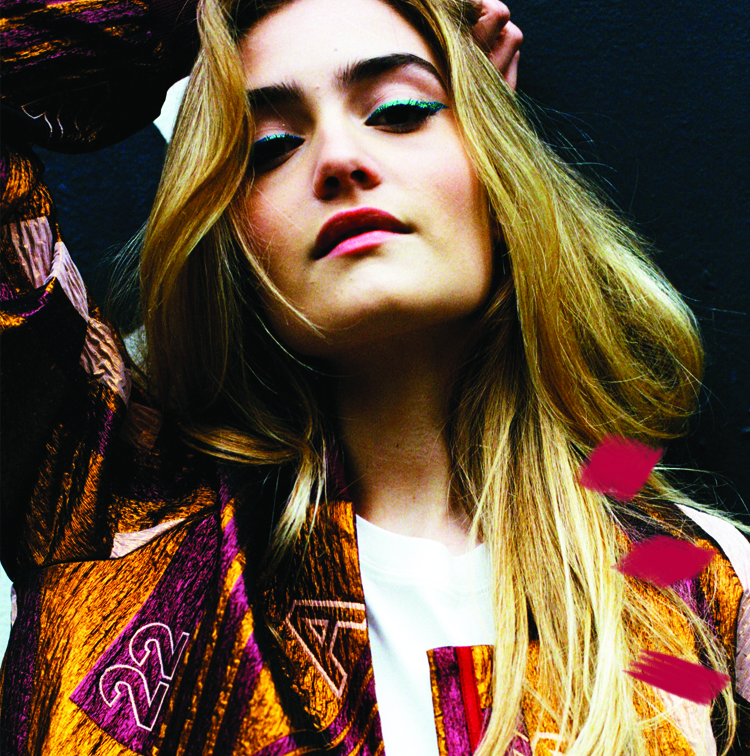 Modetrotter is the combo of urban chic and ethnic motifs. A trendy patchwork of colours and textures, makes us vibrate and step out of our comfort zone!
Modetrotter, €390 available in April
The New Lilly Kimono spirit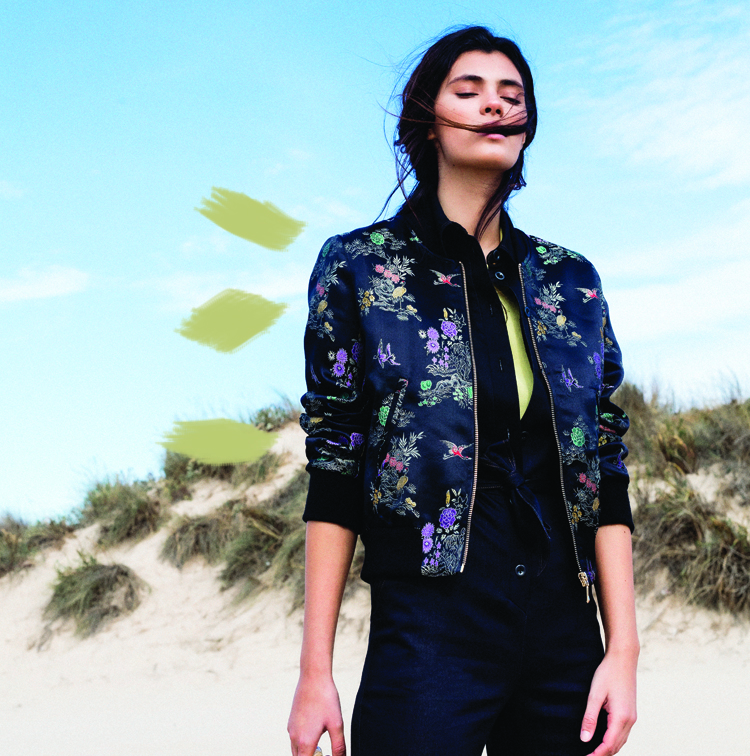 The black Japanese-style bomber with flowers is the chic and classic touch that always works !
New Lily, €95
Also discover the top 10 of parkas.