And what if sub-zero temperatures were the high points of fashionistas? Because the big comeback of the parka is confirmed with a couture note.Or how to cope with the cold in style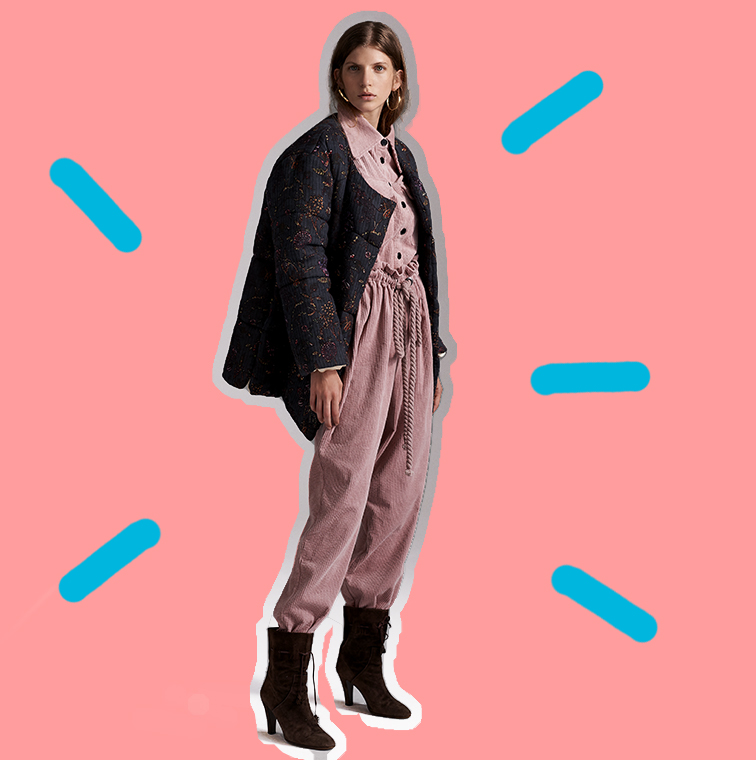 All those who are fans of the boho style will be happy when it's cold outside. Here is the proof with this furiously stylish floral parka, to be worn with a blouse in the same print and a pair of velvet pants for a total "winter flower" look.
Bohême parka, Antik Batik, € 350
The positive spirit of the kimono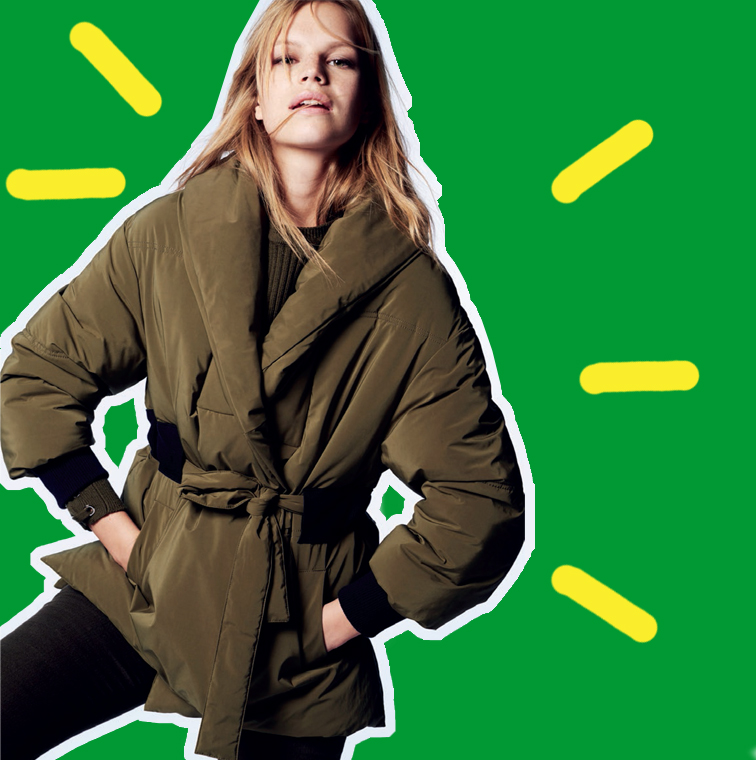 The kimono parka will enhance all the silhouettes. The belt detail particularly flatters the morphology of voluptuous gals.
Kimono parka, Ba&sh, €350.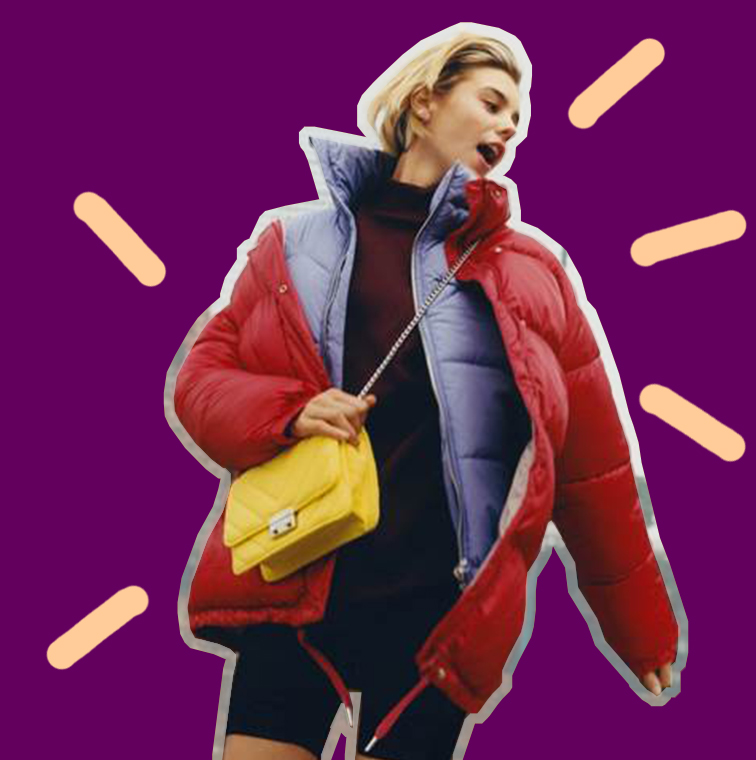 Layering has also infiltrated our wardrobes. This should delight chilly-willy gals or those who have a hard time making decisions! Too cold in the morning, then too cold in the afternoon? Layering brings inside peace. With a mini-parka under a second one, you finally have the luxury… of not choosing !
Red parka, Bershka, €45.99
Violet parka, Bershka, €35.99
A long version for Siberian cold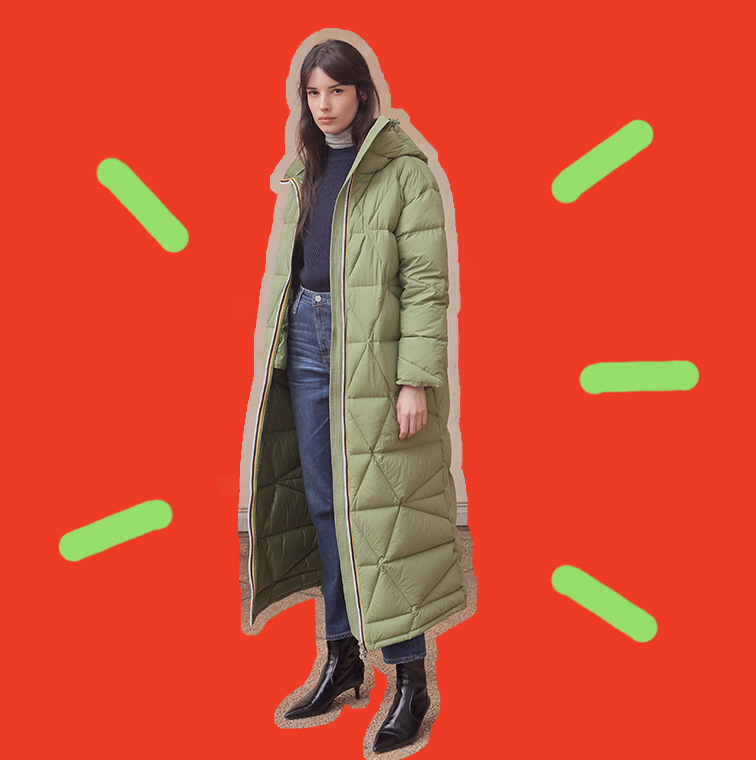 We knew about the Kway against rain. The fave brand of hipsters is back in a very trendy version that flirts with the sleeping bag spirit. Both useful and enjoyable, it will delight all the Parisiennes when they step out into the cold.
Long parka, K-way, €549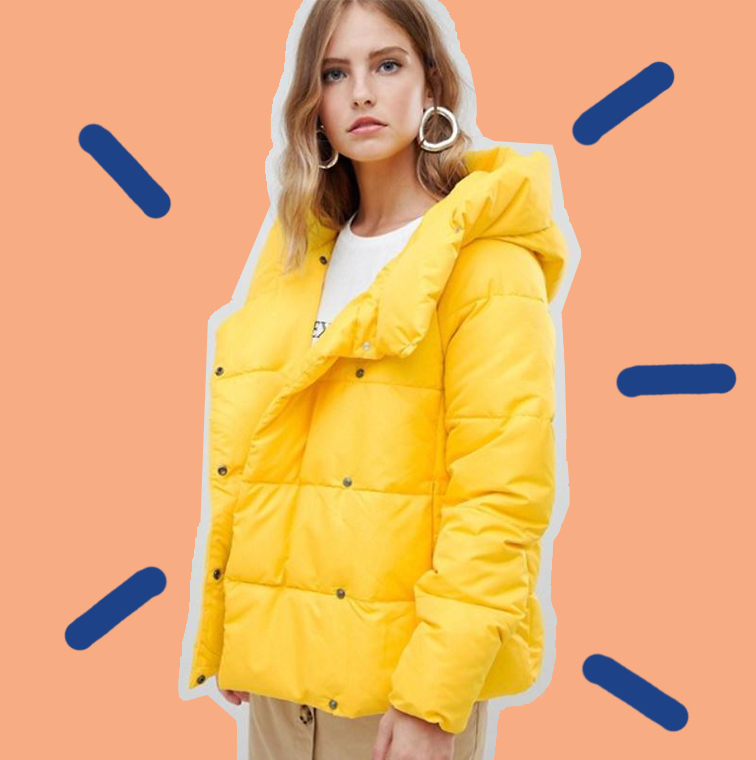 Need a little blush for a healthy glow? Here is THE parka that will immediately give colourful zip to your complexion despite Winter doldrums
Yellow parka, Only sur Asos,€52.99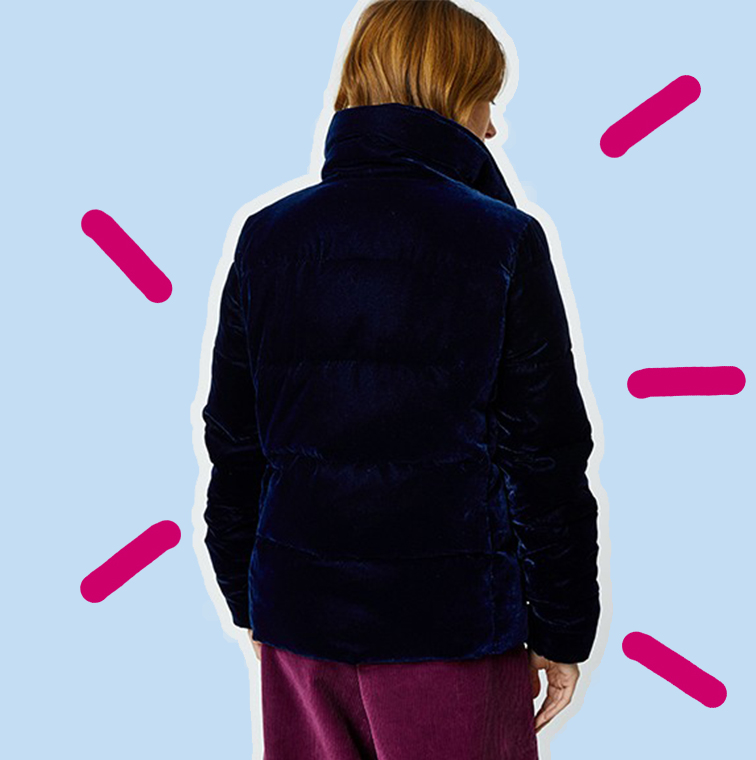 Dark blue velvet : it's the new fad of Parisiennes. On a parka, this bourgeois velvet will look tops with a long skirt or a pair of checked pants.
Velvet parka, Monoprix, €99.99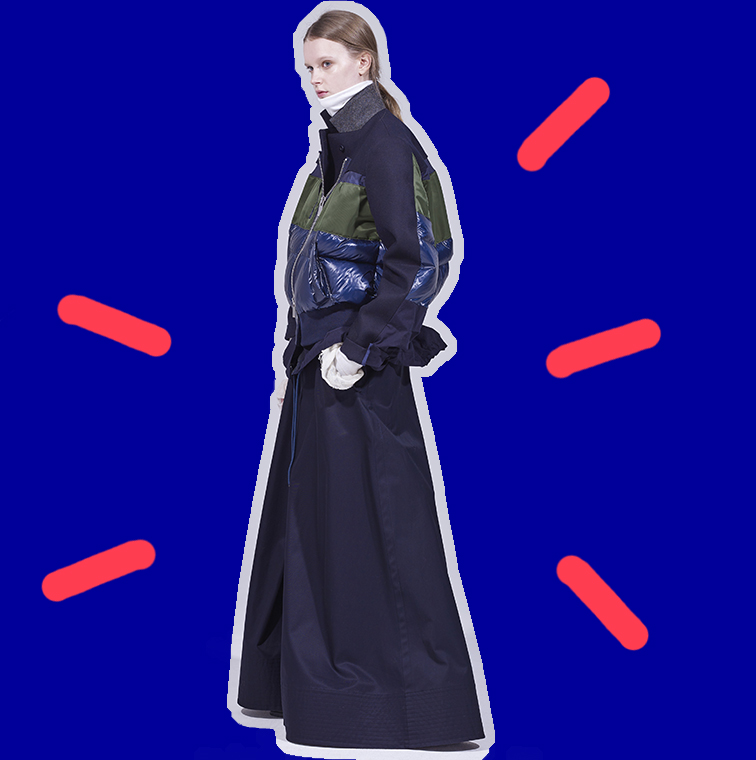 Spotted during the shows, the parka is the must-have piece for a trendy Winter, worn with a pair of jean or a shirt, this fashion piece will make you look as though you had stepped right off the catwalk!
Sacai, Exclusively in store at the Bon Marché, €1550
Checks are in the spotlight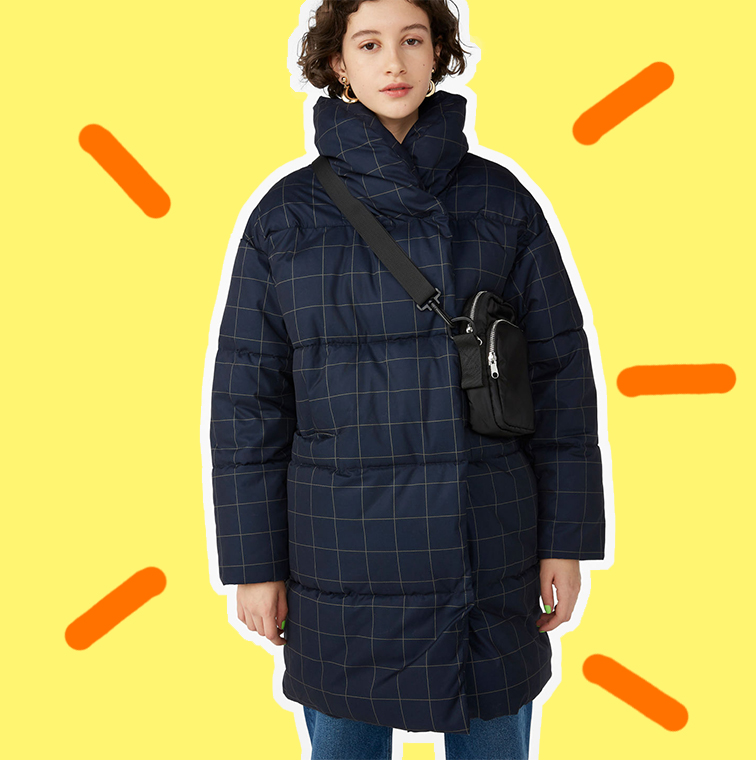 He's the star this Winter. When this ultra chic and classic print imposes itself on the parka we (finally)  have the spotlight piece to convey a chic touch to weekend basics such as the "boyish" and the "running" styles.
Parka with checks, Monki, €70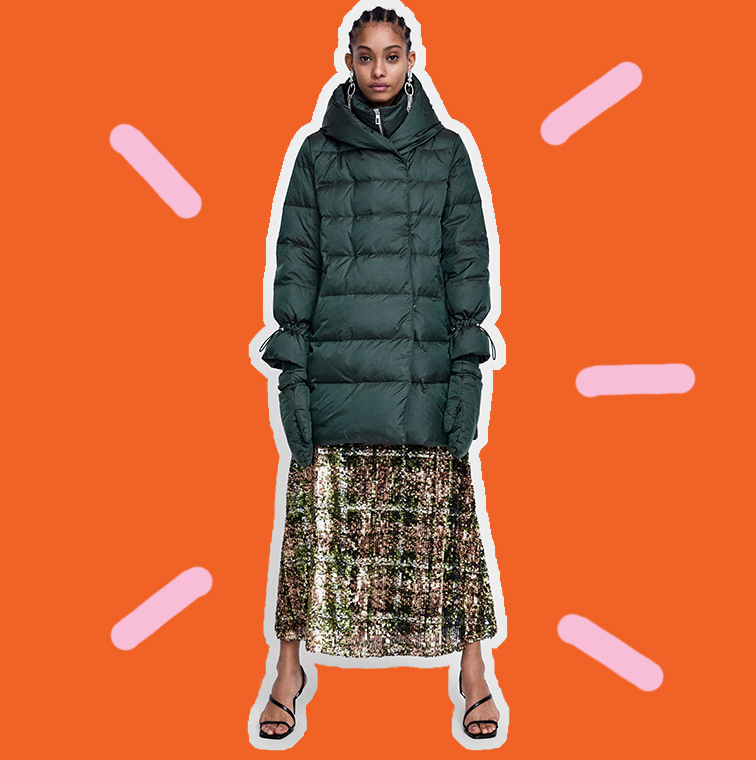 Adept of the winning trio—park, scarf, gloves? With this Zara parka, winner takes all! A must for all those who enjoy biking around the city.
Total parka look, Zara, €89.95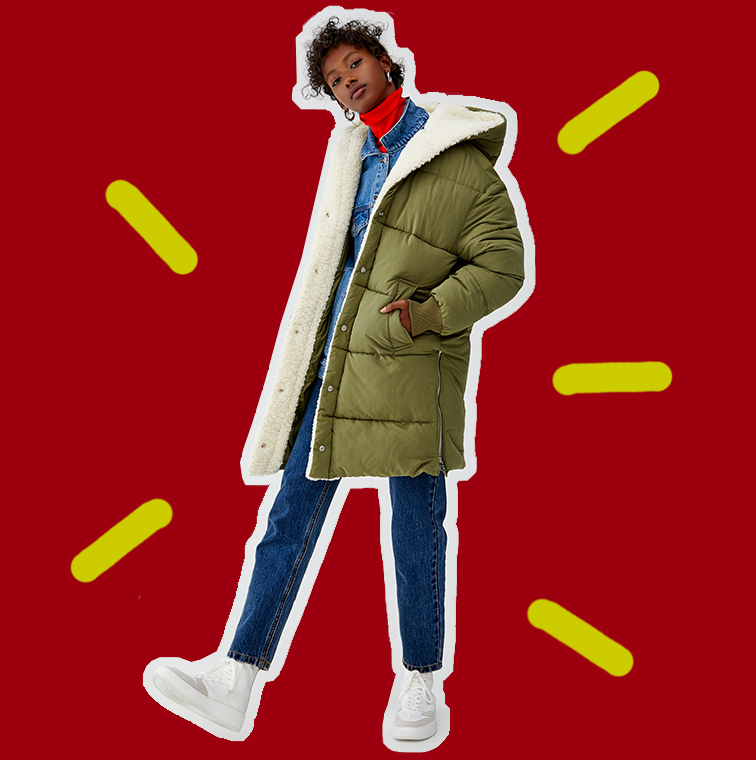 Entirely lined, this model is snuggly warm and super comfortable.
Lined parka, Pull & Bear, €59.99


Also discover how to wear skirts with style in Winter.