With or without sleeves, camouflage, oversize, short or long… The down jacket is infiltrating the wardrobe of stylish fashionistas in super cool versions, a far cry from the unmistakable bibendum of our childhood.
Proof of its fashion dubbing, the most fashionable designers ( Richard Quinn , JW Anderson , Alyx ) are fighting to have their collaboration with Moncler , not to mention the presence of the now honorable " puffer jacket " on Miu Miu fashion shows, Balenciaga , Undercover , Jacquemus or even the divine Thom Browne . Zoom on the 10 most beautiful models to grab before the big cold.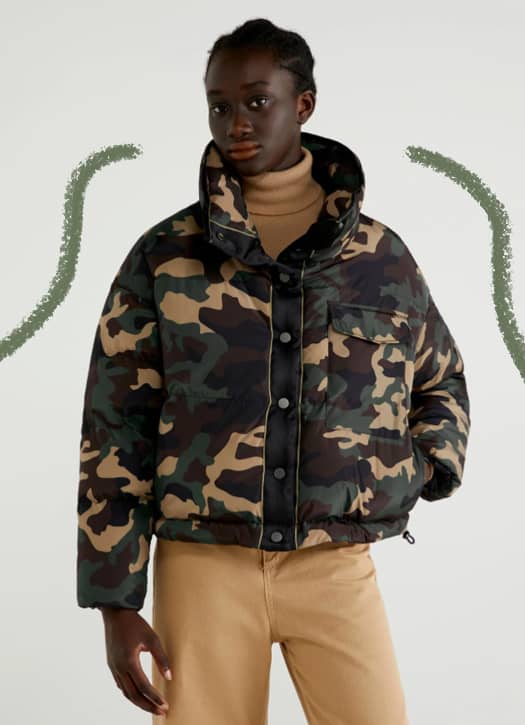 Balenciaga , Junya Watanabe , Koché and Givenchy have brought military camouflage back to the forefront of the fashion scene. We literally love this well-sold Benetton model to go unnoticed (or not!) in the urban jungle.
Benetton , sold for € 99.50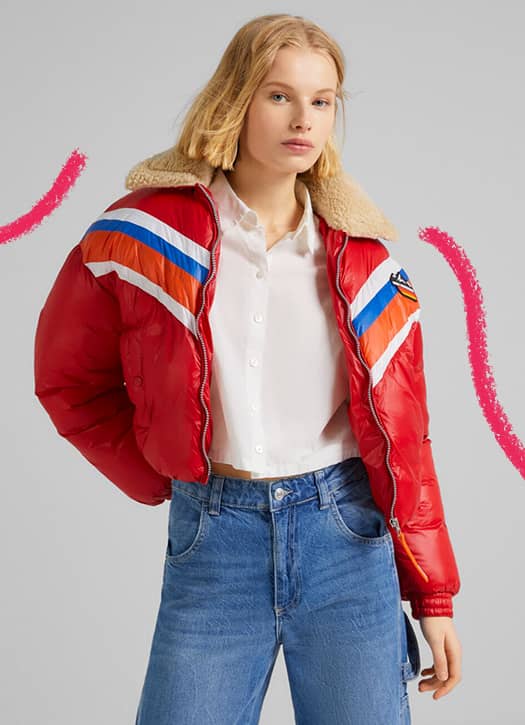 Straight back from his vacation in the mountains, the Bershka down jacket is the perfect combination of sport and cool with its bright red, chevrons and faux sheepskin collar.
Bershka , 45,99 €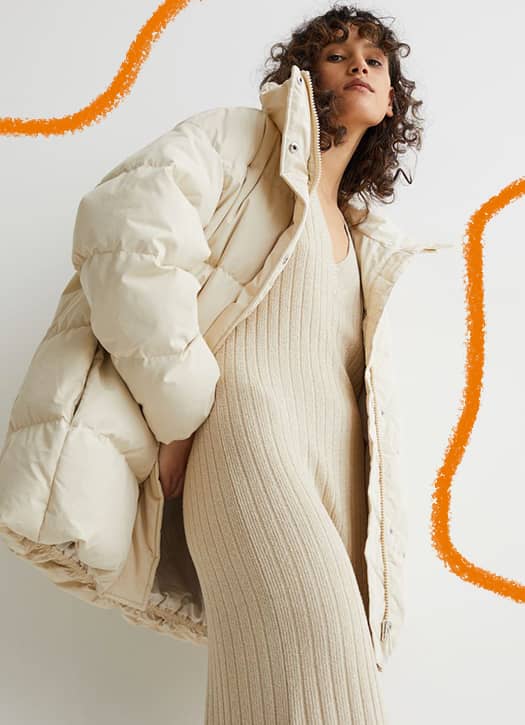 Oversized cut, cream color as on the Celine or Vuitton catwalks, high collar: the H&M down jacket is ideal for trying out an ultra-sophisticated shade of white in winter while staying warm.
H&M , sold for € 59.99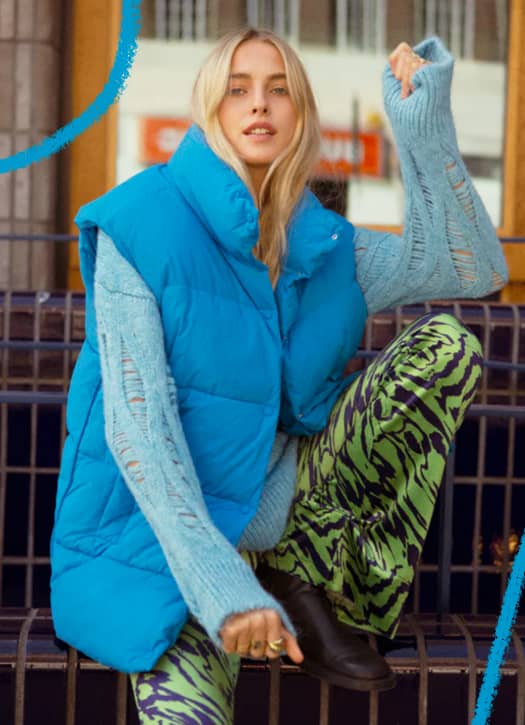 It's a bit of the ultimate obsession of fashionistas on Insta: finding THE perfect sleeveless down jacket with a length below the buttocks. So when it costs barely €40 in a sublime lagoon blue at Zara , beware of the sold out.
Zara , on sale at €39.99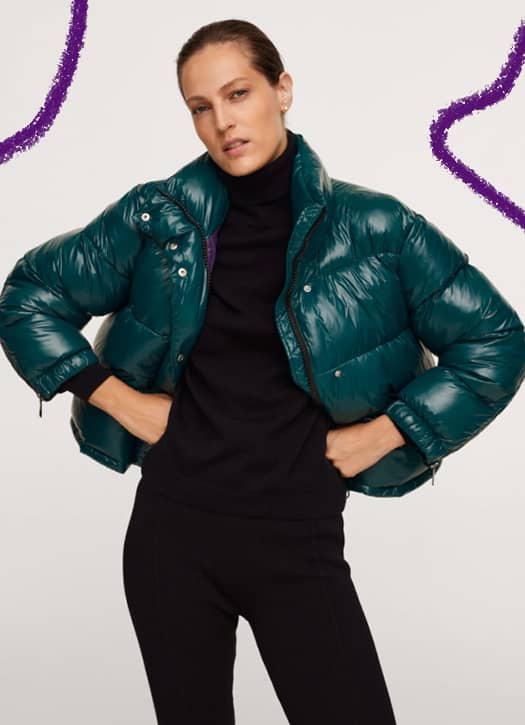 This Mango down jacket is padded with recycled synthetic filling for minimum environmental impact. Obviously, the style is not left aside with this sublime green lined with purple, the color of the moment.
Mango , on sale at €59.99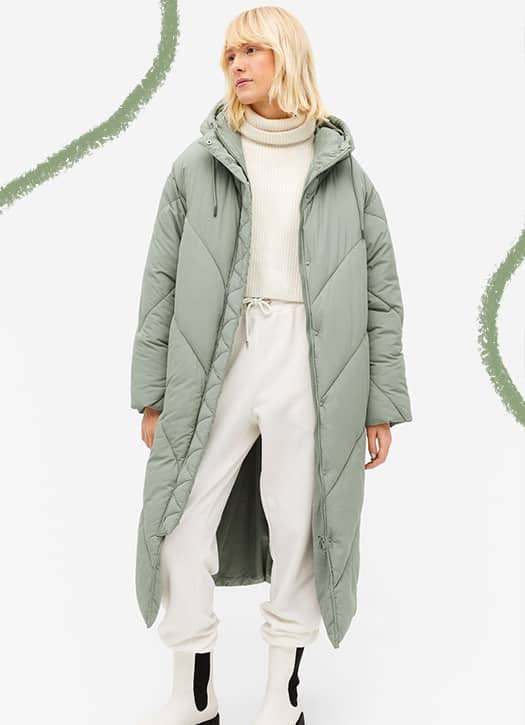 This winter, Michelin's large long down jacket is making a cool comeback, as seen at Brunello Cucinelli , Dolce & Gabbana , Rick Owens and… Monki , at a mini price and made from recycled polyester.
Monki , 100 €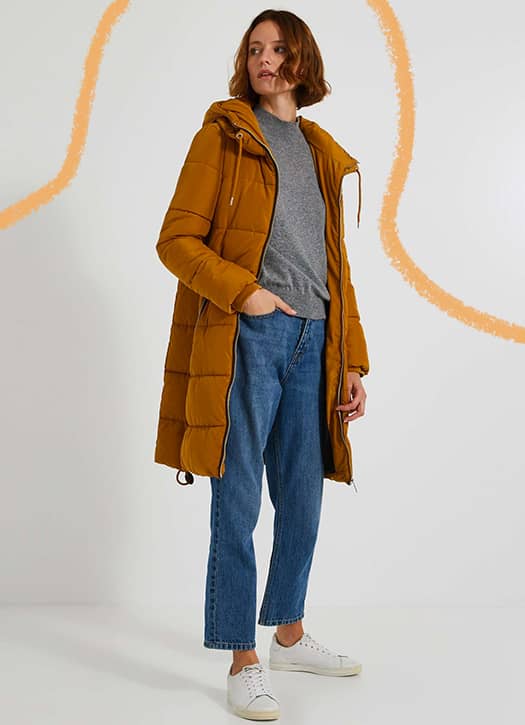 If the very idea of associating an overly beautiful water-repellent bucket hat with your down jacket makes us oddly hope for the next few rainy days, we must admit that a hood remains of course the logical accessory that avoids forgetting the umbrella at home. , like on this pretty Monoprix model in a flattering ocher color.
Monoprix , on sale at €82.49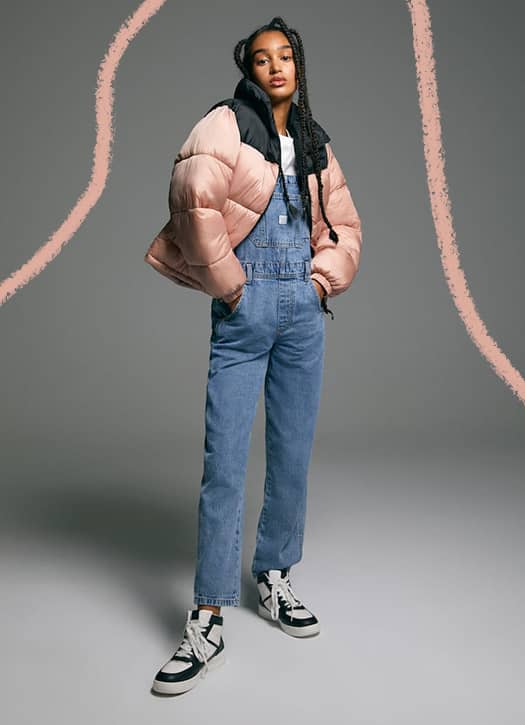 We're jumping head-to-head into the return of the color block trend, which lets you add cheerful tones to your winter outfits, like the pretty pink of this short Pull & Bear puffer jacket, perfect with jeans.
Pull & Bear , on sale at €35.99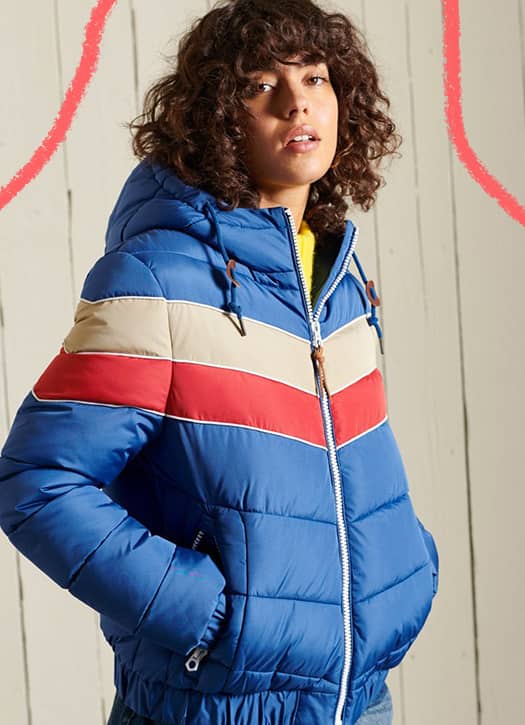 The advantages of this pretty little Superdry down jacket? Its very 70's retro look with its chevrons, its water-repellent material, its signature crest, its practical hood and its eco-friendly filling made from recycled bottles.
Superdry , €99.99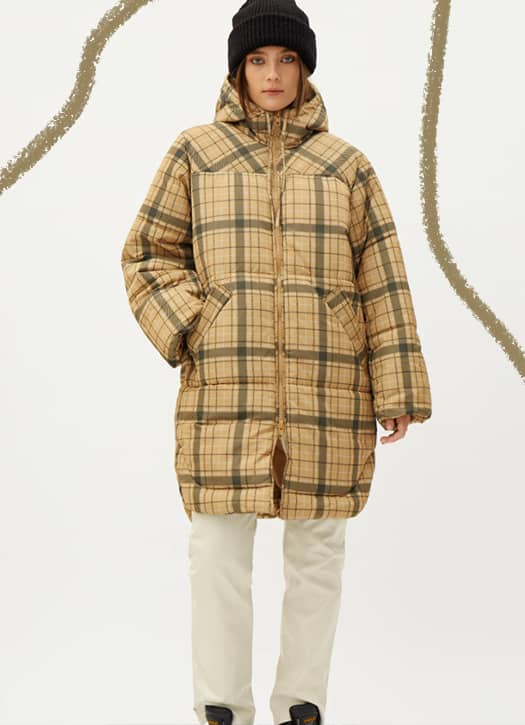 She is out of the ordinary. Weekday succeeds in relaxing the atmosphere of an austere check because placed on an oversized down jacket that we imagine worn with combat boots and a rider's hat. Bonus: recycled polyester padding.
Weekday , sold at 50 €
Also discover the most beautiful coats of the season and 10 knit sweaters to curl up with this winter .