With all that talk about fashion, following the trendy models on Instagram, binge-watching all the catwalks of Fashion Week and rummaging in boutiques to find THE always more original piece, one almost forgets the essentials. A perfectly cut pair of jeans that gives you a great looking fanny, an XXL shirt as though borrowed from your guy, a stylish sailor top or a colourful one-piece suit … In short, our good old basics, with a twist. Demonstration.
The oversized Maison Standards shirt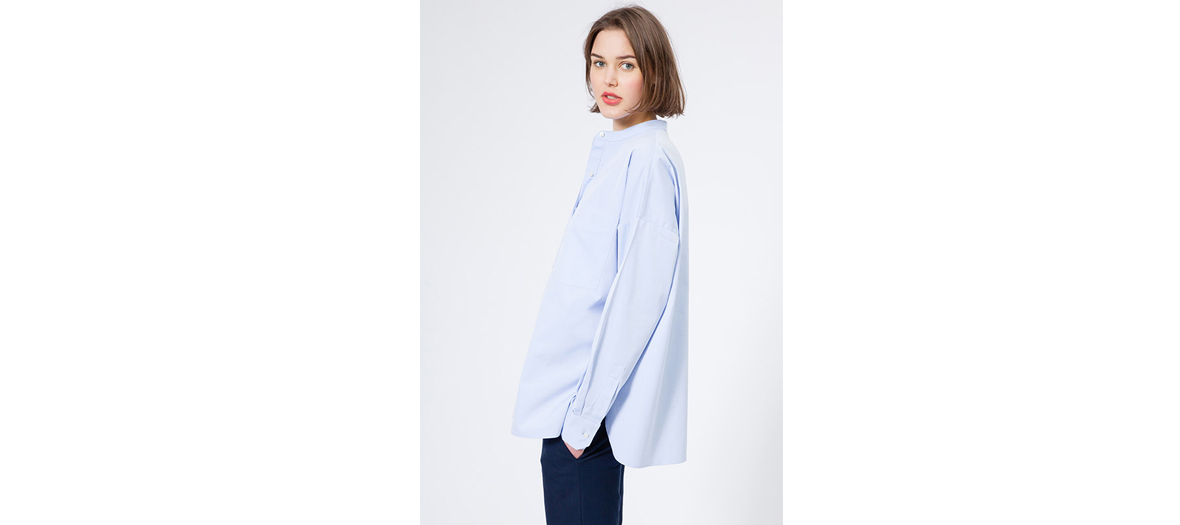 The shirt: the all-terrain essential of the Parisienne. Normal, coupled with a pencil skirt and patent leather pumps, it conveys a sexy working-girl look, while in oversized version twisted with pretty sneakers and a straight pair of jeans, it will come with us to enjoy a drink on a terrace with the gals. Maison Standards hits the bull's eye with the ultra modern cut of its XXL shirt!.
Oversized poplin shirt, Maison Standards, 85€.
The poppy one-piece suit of Mes Demoiselles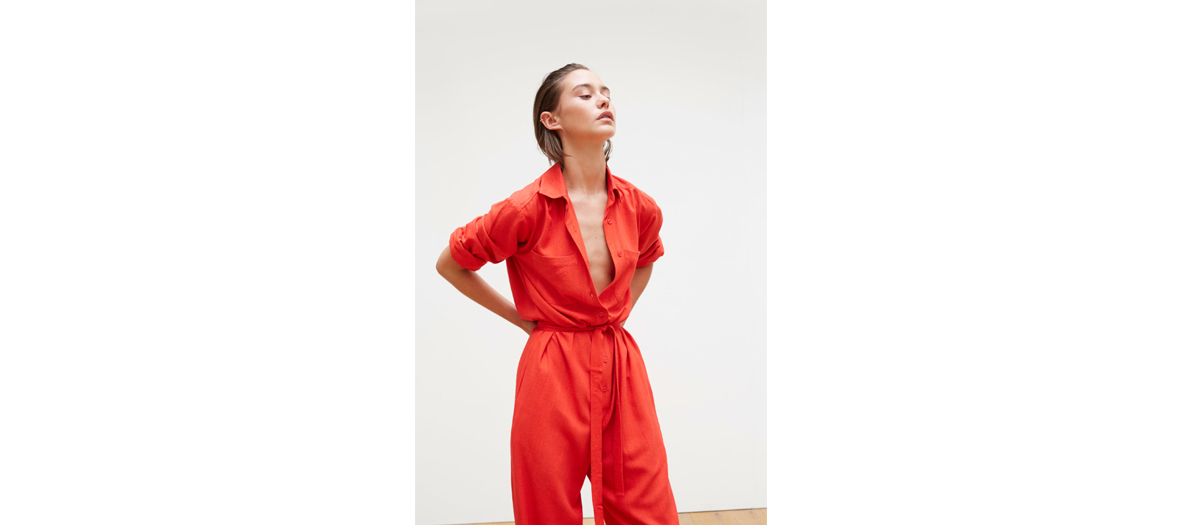 Timeless, the poppy red one-piece suit of Mes Demoiselles can very well be worn with wedge sandals and an XXL tote to go work with dizzingly high stilettos and a glitter pouch to look fab at a wedding.
Dokan one-piece suit in silk noils, Mes Demoiselles, 265 €.
It has just the right, the right colour, a high waist that makes your fanny look great …
In short, this straight pair of jeans by Isabel Marant Étoile is the kind one wants to wear every day. With a pair of Converse and a white t-shirt for a 90's look, or matched up with a black silk blouse and pretty high-heel booties for a first: here is our new BFF.
High waist pre-washed straight cut jeans, Isabel Marant Étoile, 170 €.
The 90's white t-shirt of Carolina Ritzler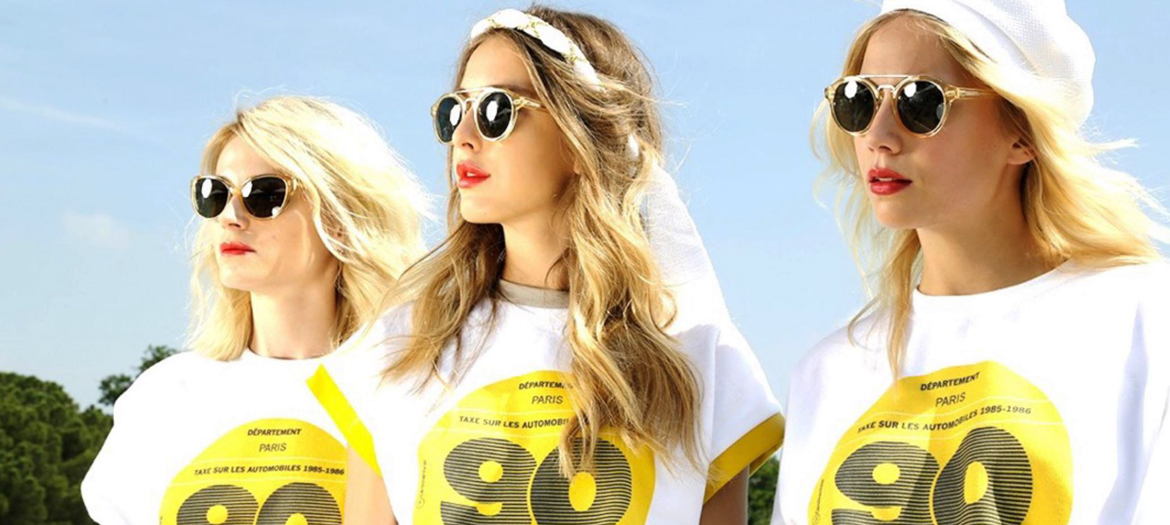 The big star making a comeback from the 90's on the podiums? The white t-shirt, of course. Pimped in disco version at Carolina Ritzler, it gives a modern touch to a skirt in black suede and a pair of Stan Smith to go dance the night away at the Mano.
Cotton T-shirt 90's style – Blanc, Carolina Ritzler,70 €.
The sailor top with ruffles at Armor Lux x The Daily Deb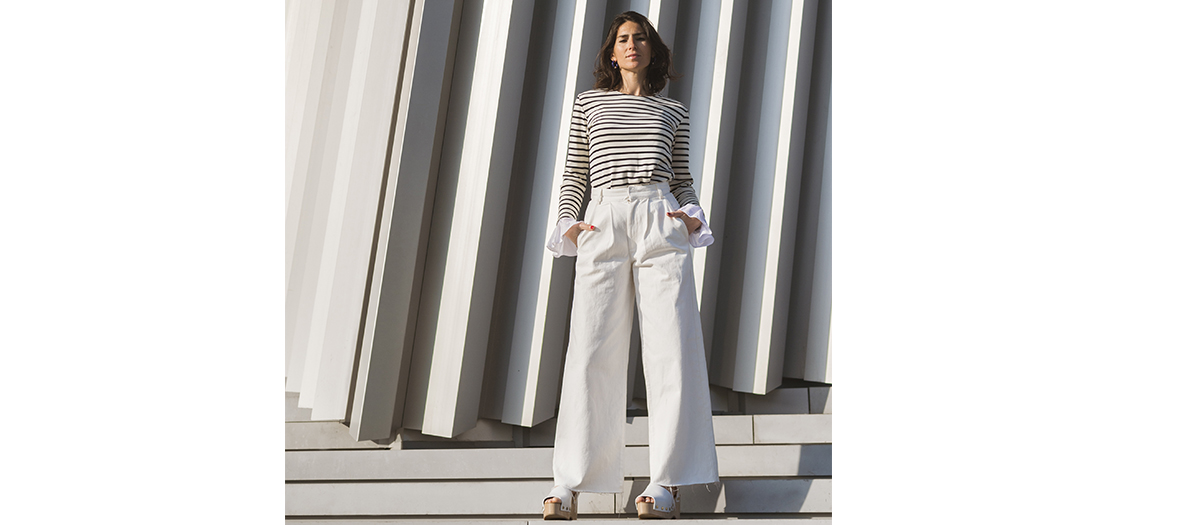 A sailor top is cool. A sailor top with ruffles is even cooler! Armor Lux has reinvented its chic basic in collaboration with The Daily Debbloffer, for a resolutely modern version. To be worn urgently with a white pair of jeans—another timeless piece for Spring 2017.
Sailor top with ruffles, collection #armorluxxthedailydeb, 75€. Exclusively at BHV, Paris, le Marais presented in a special pop up store until the 25th of May.
The tropicool of the New Look collection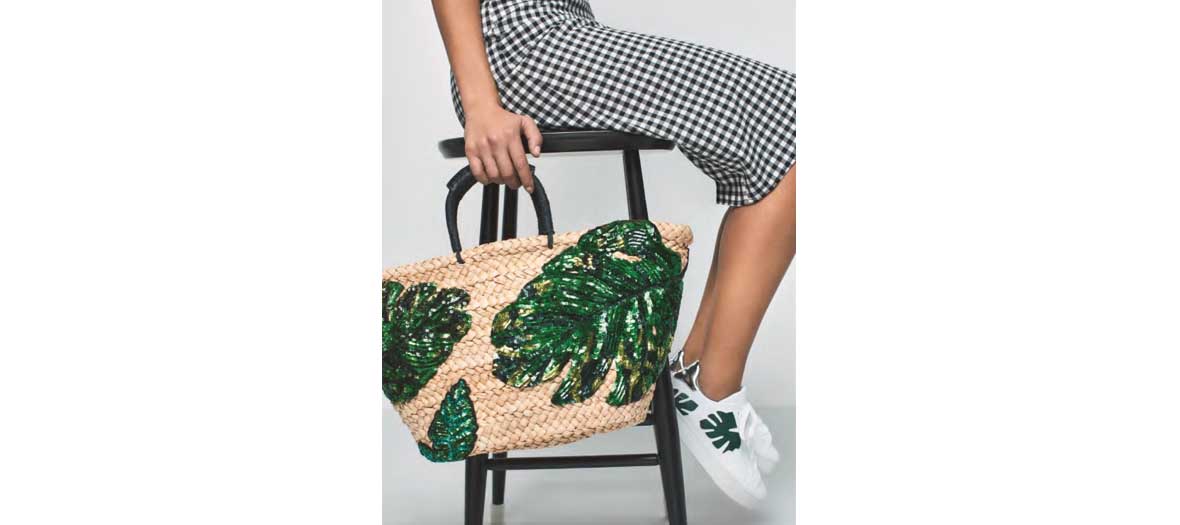 Like all the up-to-date Parisiennes , we bring a jungle spirit touch to a casual type black dress - jeans/trainers. Tops, the New Look basket and tennis shoes are in perfect harmony.
Trainers with white laces and leaf print, New Look,32,99 €.
The XXL earrings of Zara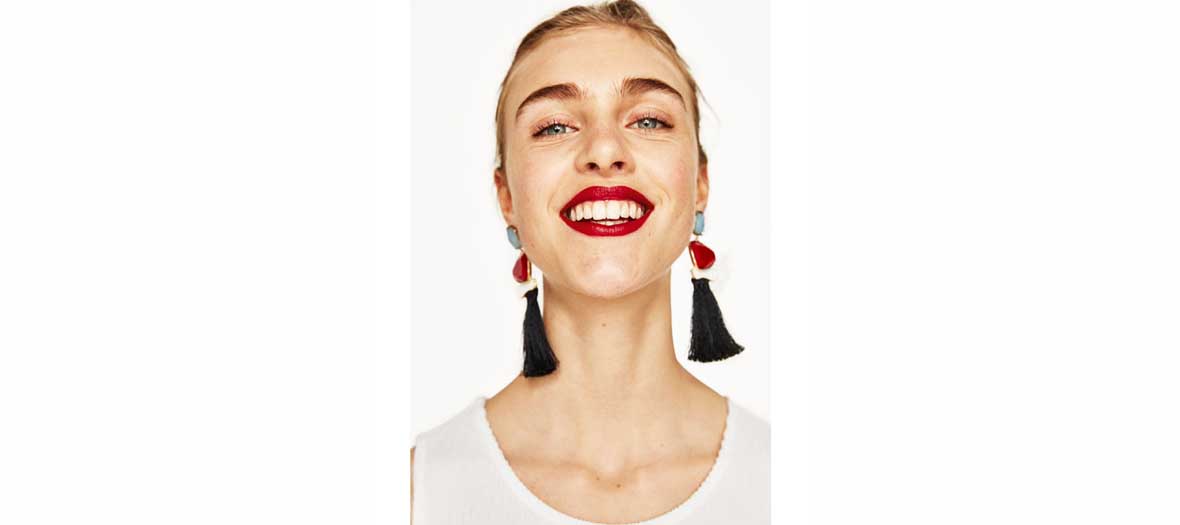 Spotted during the Dolce & Gabbana fashion shows, oversized earrings are very enticing. The Zara model mingles with a wild mane bringing light to a face and modernity to a chic ethnic top.
Long earrings with stones and pompons, Zara,12,95 €.
The retro sunglasses of Mr Boho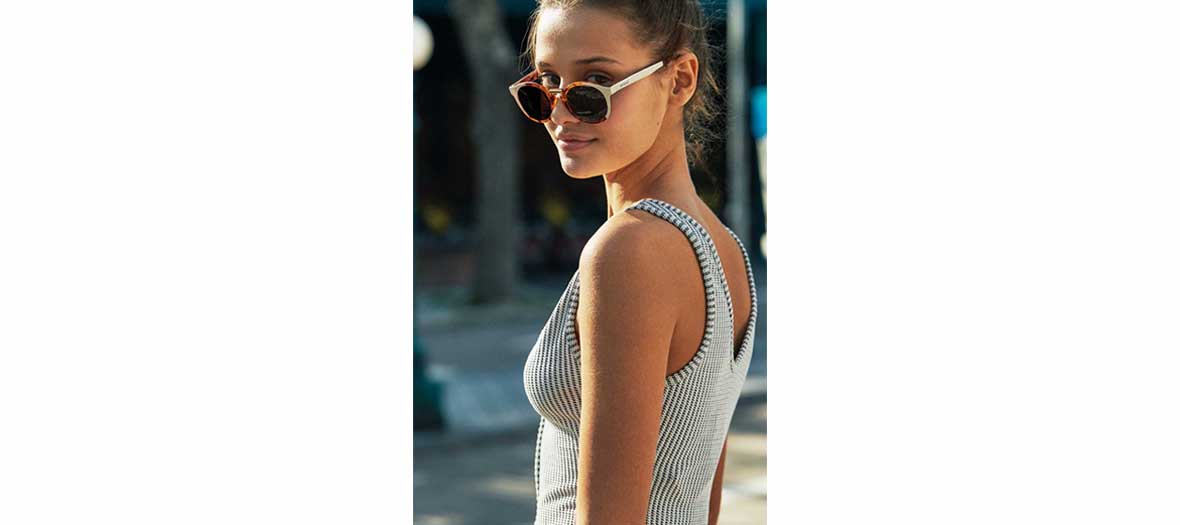 Ready for a sunny tanning session on the grass of the Parc Monceau with these marvellously retro Mr Boho sunglasses. You will deffo be incognito with a small white top and a pair of denim shorts, Kate Moss style.
Cream/Leo Tortoise Fitzroy sunglasses with classic frames, Mr Boho, 74,90 €.
The denim blouson of Claudie Pierlot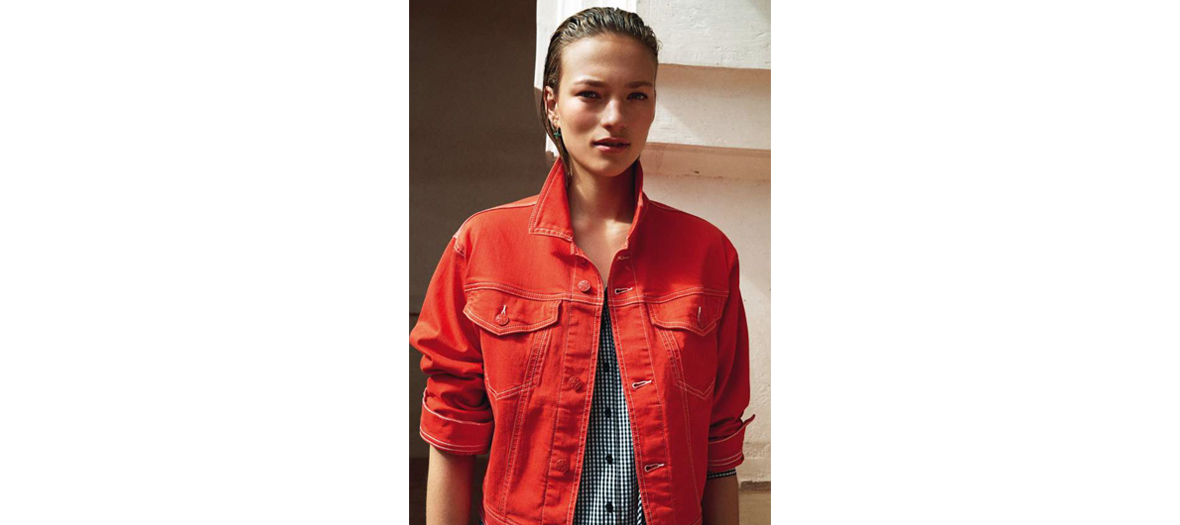 This orange blouson brings some colour to our lives. Our new obsession. Hurray for the denim jacket of de Claudie Pierlot to celebrate the 80's with panache ! And to stick with the same fabric, we wear it with an overall dress in white denim and cute tennis shoes like Sophie Marceau in La Boum.
Blouson in orange denim, Claudie Pierlot, 175 €.
The midi dress of & Other Stories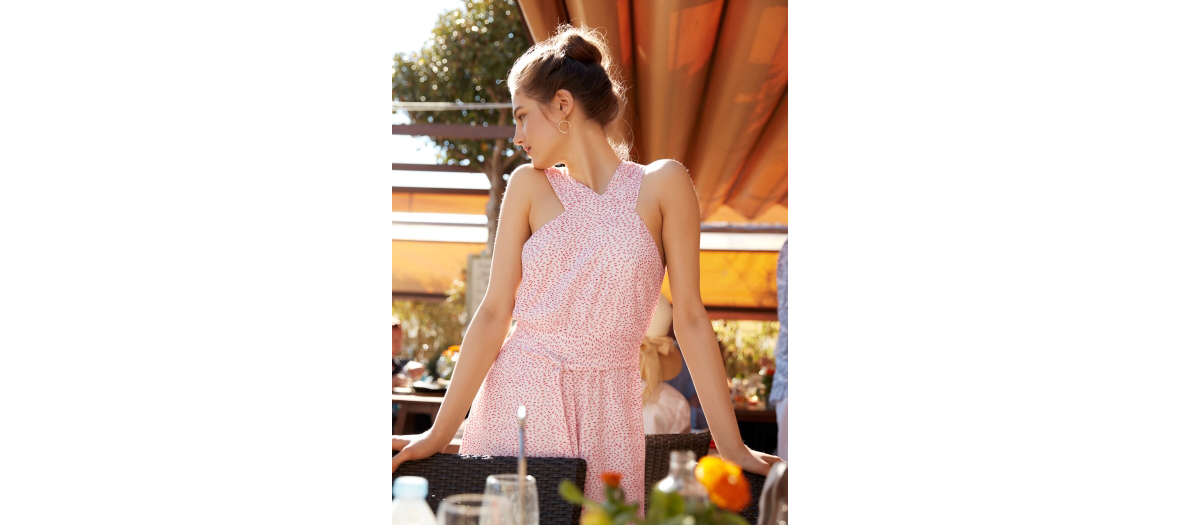 The midi length criss-cross dress of & Other Stories gives us an urge for happy hour on the old harbour of Saint Trop'. To be worn with flat ballerina shoes and a pretty basket to affirm the spirit: "What about my dress, do you like my dress ?"...
Criss-cross midi dress with motifs, & Other Stories, 79 €.