If you are a fan of sitcoms, this book is sure to become your passion. When the English style Beigbeder, aka Nick Hornby, comes out with a wild and totally ironic novel whose protagonist is an ultimate fashion twig on a Beatles-mania background, we just adore it!
The pitch? Barbara, beauty queen and "Miss" in her tiny English village, prefers turning in her crown and fulfill her dream: TV. Once she arrives in London, working as a salesgirl, she quickly becomes the star of a successful BBC series … It's the beginning of a script worthy of a vintage TV-reality show, spiked with jealousies, flirts and the star system.
We adore: the "glory, romance and rock'roll" spirit of this book that is creating the buzz on the season's literary front - ultra-pop, never boring… A pretty reflection on femininity and homosexuality, as well as all the taboos and revolutions of the 60's.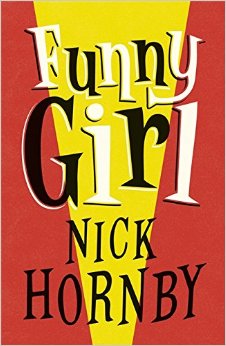 Nick Hornby, Funny Girl, published by Stock., 23€.
Available in bookshops