Independence and a festive spirit, a sense of friendship, elegance and spontaneity: these are the new codes of a free, strong and sunny woman who knows how to let go. That of an irresistible personality that we would like to embody.

It is precisely this power that Givenchy's ultra-feminine bottle unleashes with its new IRRESISTIBLE Eau de Parfum (available at Nocibé). A concentrate of pure seduction: an airy and terribly mischievous fragrance that exudes charm and femininity. A real remedy against gloom, this fruity floral-woody takes us into the dance of a luscious rose and a luminous blond wood.
Fran Summers, a modern heroine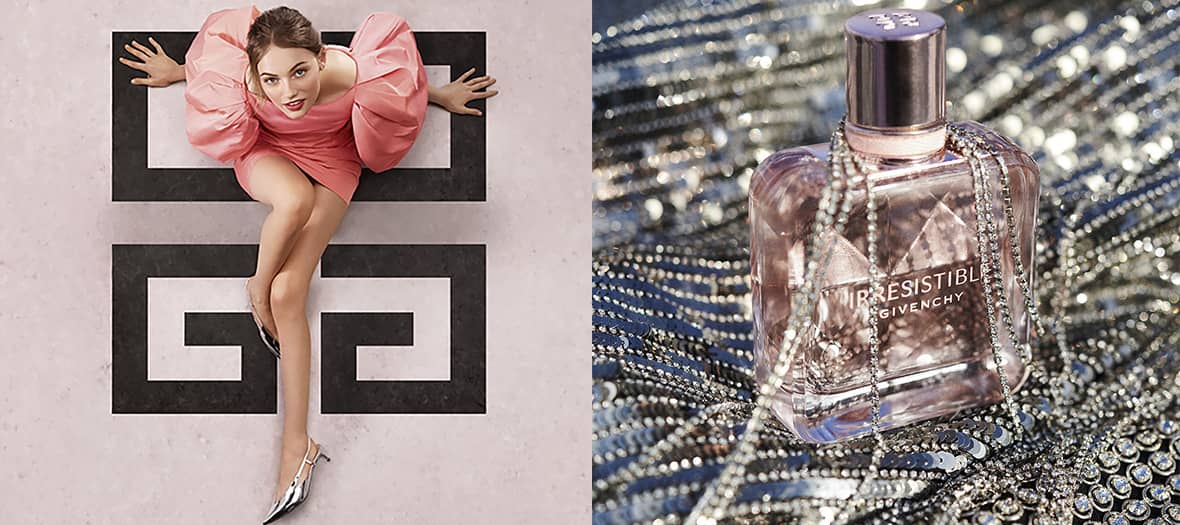 No wonder that the Givenchy house has sought in Fran Summers the sparkling muse to embody this anti-morosis rose. Everyone's talking about the cool British model. It must be said that her vibrant personality perfectly embodies this heroine advocated by Givenchy with this devastating trail: a simply free and modern woman ...
In Manu Cossu's film , we find Fran as Dancing Queen , a mischievous, natural and freedom-loving woman who flirts, dances, sways and has fun all over Paris, to the tune of I follow rivers .

Carried by its joie de vivre and its crew, a band of free spirits obviously, IRRESISTIBLE GIVENCHY (on sale at Nocibé) infuses an extraordinary charm and liberating vibes. In short: the new essential for Parisiennes!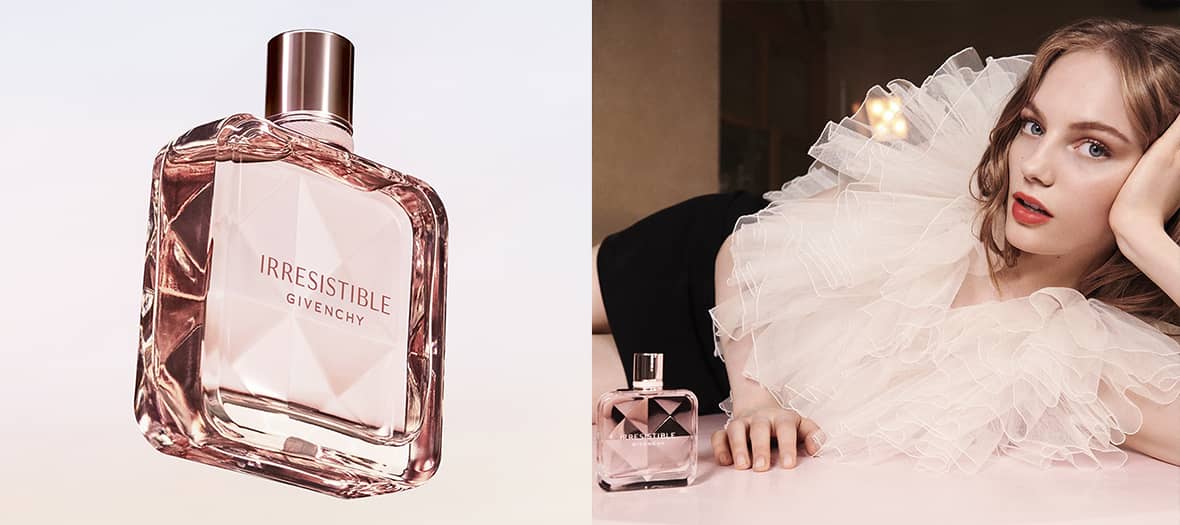 Where to find it?
IRRESISTIBLE GIVENCHY, on sale at Nocibé , € 88.9 for 50 mL. Do not miss this exclusive offer: a superb Givenchy Parfums case with a miniature le Rouge offered from 75 € purchase for the Givenchy brand. We fall for it.

Offer subject to availability, valid in Nocibé stores and on nocibe.fr .