What are the best tattoo artists in Paris? From Eva Edelstein, Jeykill, to Ouriel Zeboulon and Zombie Tears, our heart swings. Vintage motifs, graphic designs, life scenes, line work, color or black & white... Spotlight on these tattoo gurus that the trendsetters adore.
Eva Edelstein - Eva and Kit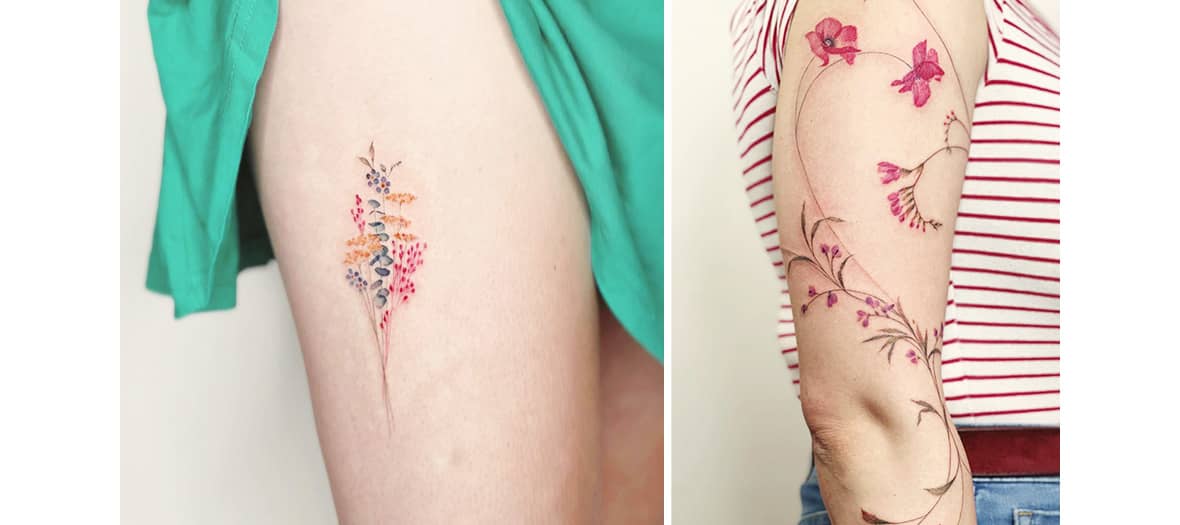 Target group? Romantics.
Featured: Eva Edelstein, owner of the amazing "Désolé Papa" salon and who recently opened her own intimate and super cool studio with tattoo artist Kit. As a dignified botanist's daughter, this plant lover proposes gorgeous floral watercolors. 
Signature style: vintage plants - a mix of impressionism and realism in pastel tones - and full body parts, which cover all or part of the body.
Eva and Kit, 26 rue au Maire, Paris 3rd.
Prices start at 200 € for small projects, up to 3 000 - 4 000 € for full body.
© Instagram / @evatattooist
Ouriel Zeboulon - Sunset Daughter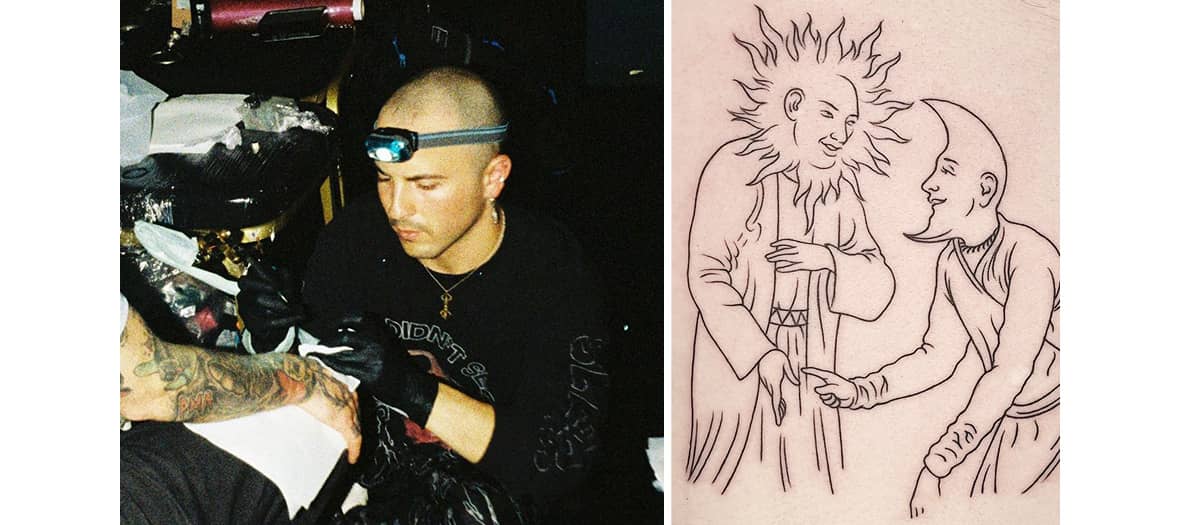 Target group? Fanciful artists and modern philosophers.
Featured: Ouriel Zéboulon, versatile artist and world traveler who loves music, illustration and... tattoos of course!
Signature style: mystical compositions with fine and clear lines, where spirituality is central.
Ouriel Zéboulon at Sunset Daughter, private studio in Paris 11th, details provided on request. 
Starting at 100 €.
© Instagram/ @ourielzeboulon

Flavie Delaporte - La Serre Paris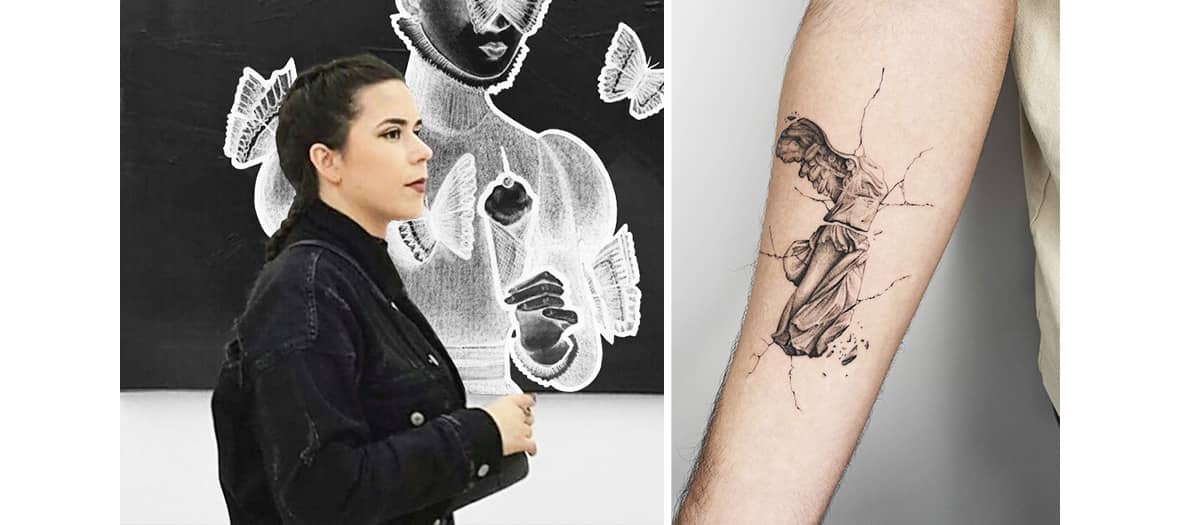 Target group? Painstaking and thorough people.
Featured: Flavie Delaporte, former stylist who followed her passion for art and symbols close to the body.
Signature style: Micro-realism, a technique she's mastered to perfection, with which she creates surrealist compositions full of poetry.
Flavie Delaporte at La Serre Paris, 3 rue Alexandre Parodi, Paris 10th.
Starting at 100 €, quote on request.
© Instagram / @flaviedelaporte.ttt
Davide Pascarella - Jolis crimes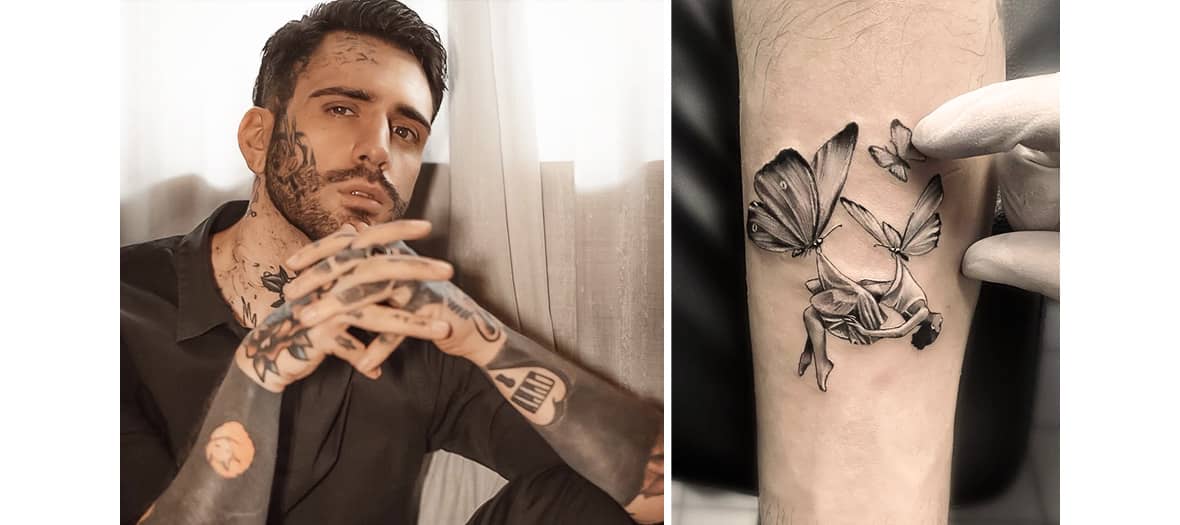 Target group? Tattoo-addicts in search of bold, finely crafted tattoos. 
Featured: Davide Pascarella, this passionate tattoo artist behind Jolis Crimes. Globetrotter made in Roma, known all over the world and jury in tattoo parlors, this art master is always on the move, travelling between Paris and New York. 
Signature style: high contrast black and white, realism and fine lines, inspired by the Renaissance painters.
Davide Pascarella at Jolis crimes 11 rue de la Roquette, Paris 11th. 
Starting at 100 €.
© Davide Pascarella

Calmrose - Walkin Tattoo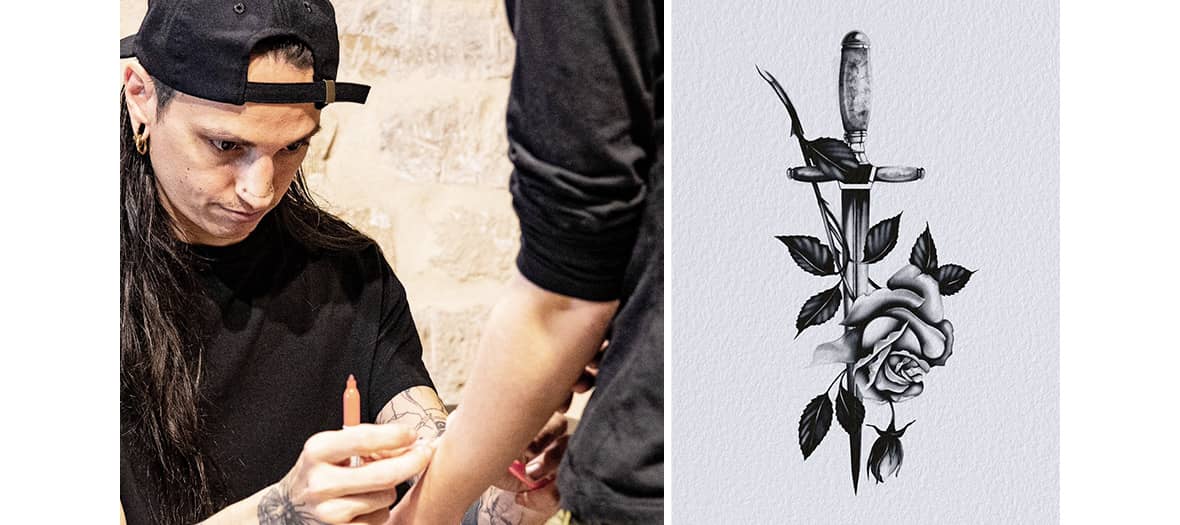 Target group? Hardcore rockers and Jenna Ortega fans.
Featured: Calmrose, Walkin Tattoo's new super chill tattoo artist. Raised the old fashioned way by a Catalan master, this artist takes interest in everything and excels in best practices. 
Signature style: traditional black, dark and prominent tattoos. Calmrose brings fine lines and light, inspired by the paintings of Caravage. His goal? Full client satisfaction. His motto: "As long as the client leaves happy".
Calm Rose at Walkin Tattoo, 17 rue de Saintonge, Paris 3rd. 
Starting at 100 €, for small projects.
© Instagram/ @Calmrose_tattoo
Yama Cazanova - Lab Tab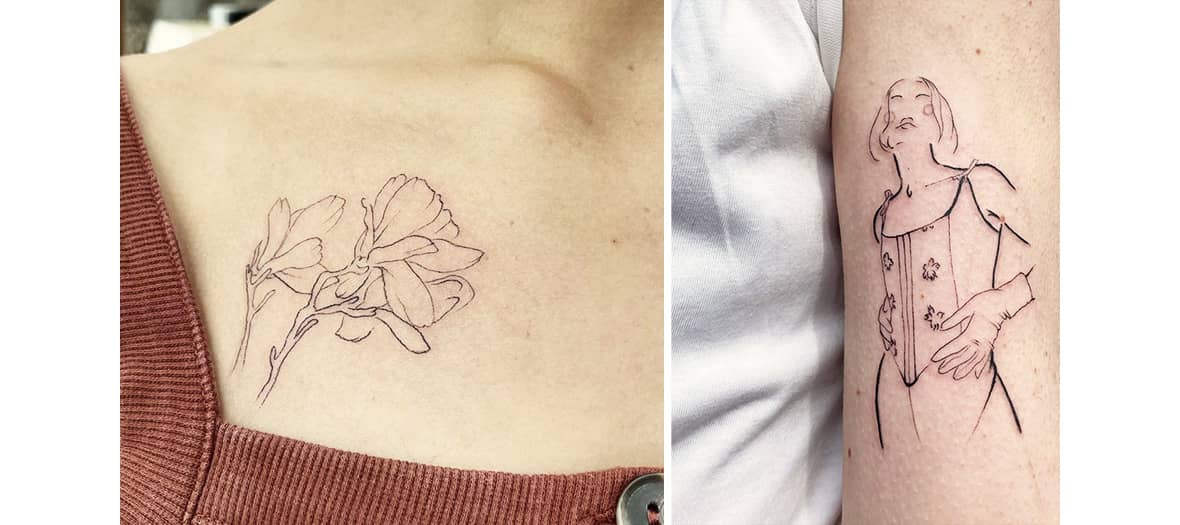 Target group? Fashion addicts and fans of flower arrangements.
Featured: YamaCazanova, young tattoo artist with a passion for fashion, definitely worth following!
Signature style: flashes with fine and delicate lines, figures resembling those from the sketchbooks of the greatest fashion designers.
Yama Cazanova at Lab Tab Tattoo, 4 rue du Ponceau, Paris 2nd.
From 80 € and around 150 € for a piece of about ten centimeters.
© Instagram/ @Yamacazanova
Yves Le Risk - l'Encrerie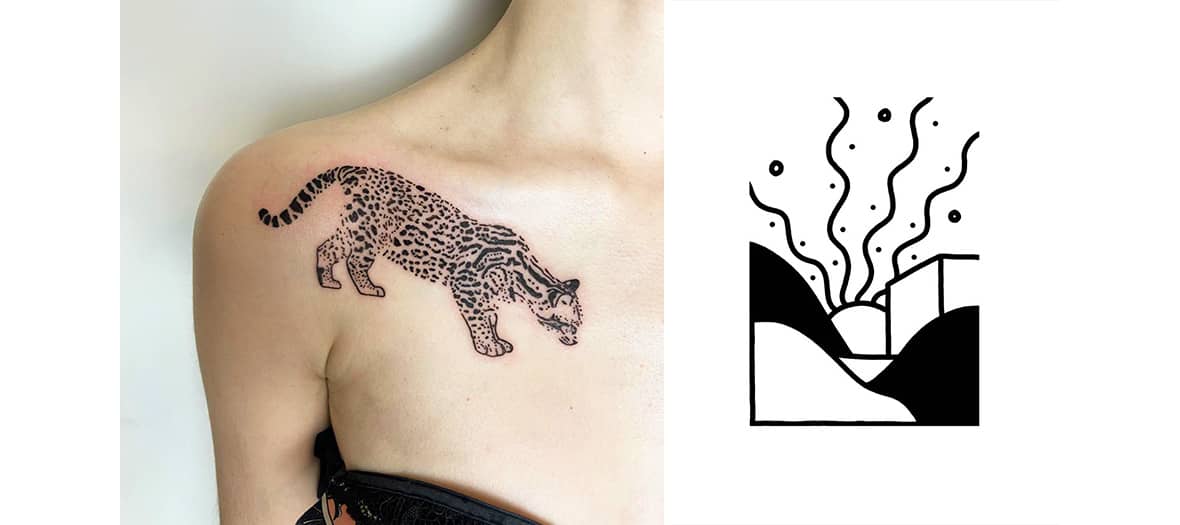 Target group? Inspired art directors.
Featured: Yves Le Risk, cat lover.
Signature style: black, stylized animals and hyper graphic creations reminiscent of cartoon drawings.
Yves Le Risk at L'Encrerie, 2 rue Lacharrière, Paris 11th.
Starting at 150 €.
© Instagram/ @yveslerisk et @lencrerie
Dylan Long Cho - l'Encrerie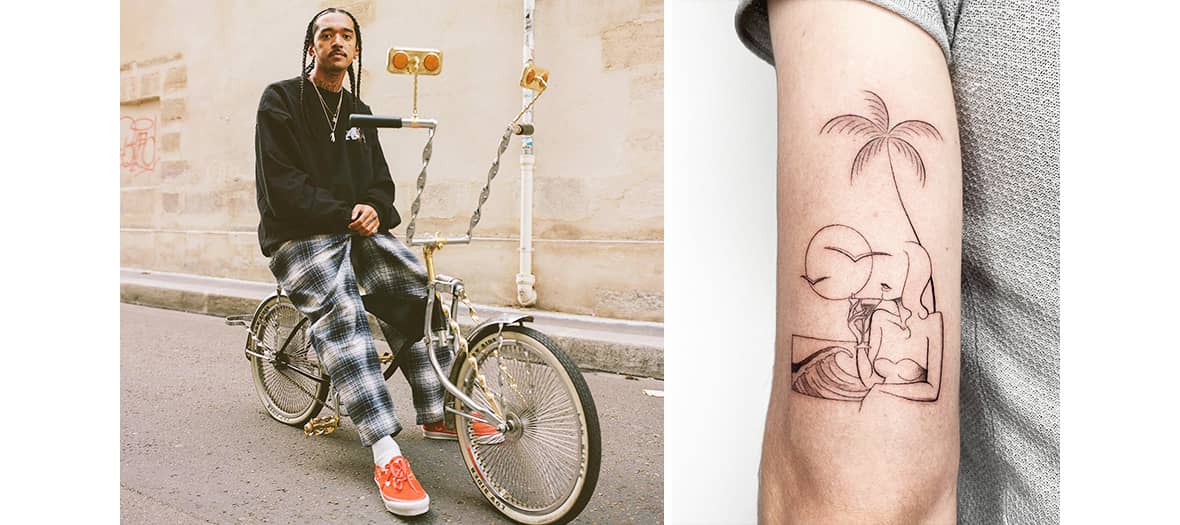 Target group? L.A. lovers.
Featured: Dylan Long Cho, the most retro of Parisian tattoo artists.  
Signature style: Cali life in sunset mode, with surfing, pretty girls and vintage Cadillacs.
Dylan Long Cho at L'Encrerie, 2 rue Lacharrière, Paris 11th.
Starting at 100 €.
La Guish - Private Studios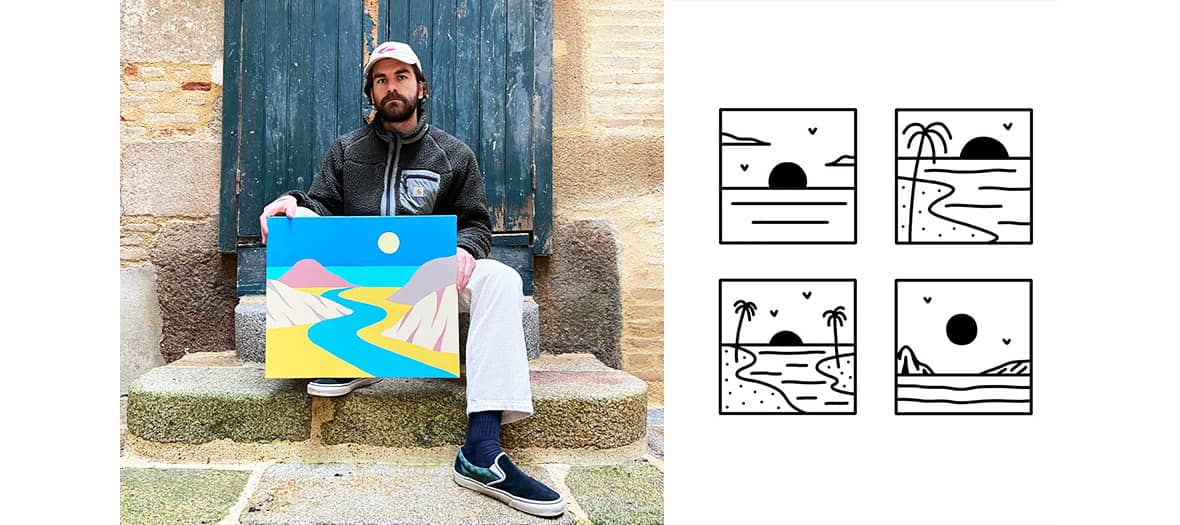 Target group? Fans of brutalism and travel.
Featured: La Guish, the man who tattoos in rectangles. 
Signature style: hyperrealistic representations of landscapes, city views or contemporary villas in rectangular frames, all in black.
La Guish Appointments in private salons in Paris, addresses on request.
From 150 € for a flash and 350 € for personal projects.
© Instagram / @la_guish
Zombie Tears - Baca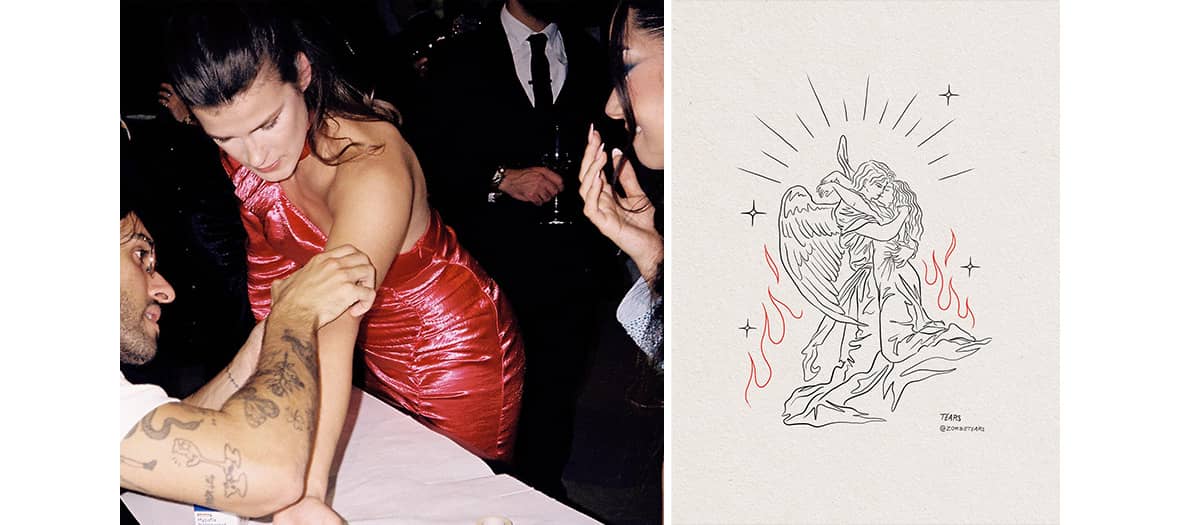 Target group? Romantic dreamers. 
Featured: Zombie Tears, darling tattoo artist of Paris. Louane, Liv Del Estal and Barbara Pravi are crazy about him!
Signature style: high-level line work, poetic stylized faces, flashes a little provocative.
Zombie Tears at Baca, 40 rue Servan, Paris 11th.
Starting at 150 €
© Instagram/ @zombietears
Bastien Viandebleue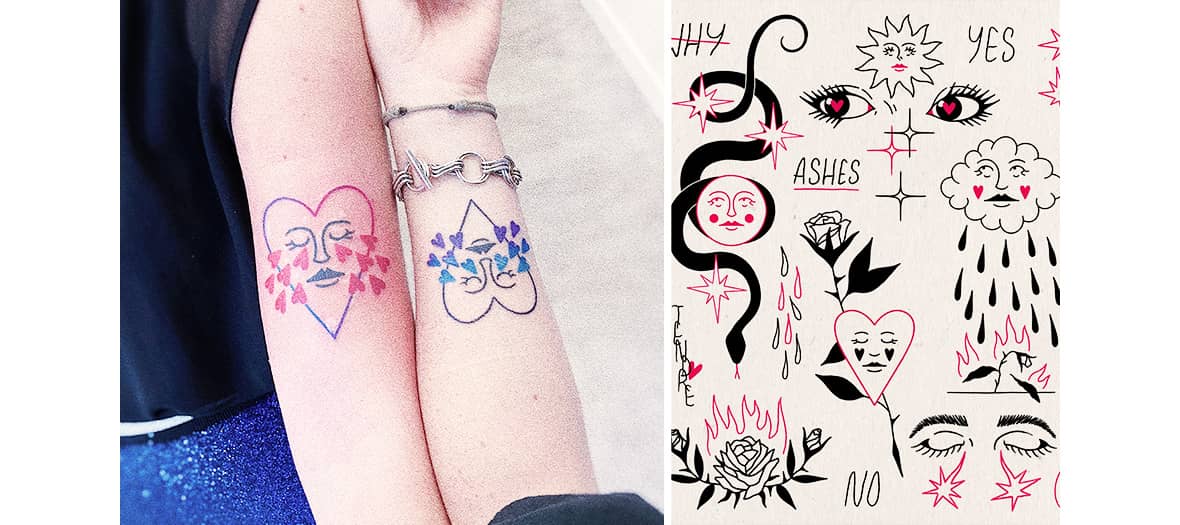 Target group? Eternal dreamers.
Featured: Bastien Viandebleue, symbolist tattoo-artist who lets emotions flow through his drawings.
Signature style: Ultra-romantic flashes and designs full of emotion, to hold onto the most important moments of your life.
Bastien Viandebleue chez Baca, 40 rue Servan, Paris 11th.
Starting at 200 €.
© Instagram / Viande Bleue
Carin Silver - Physalis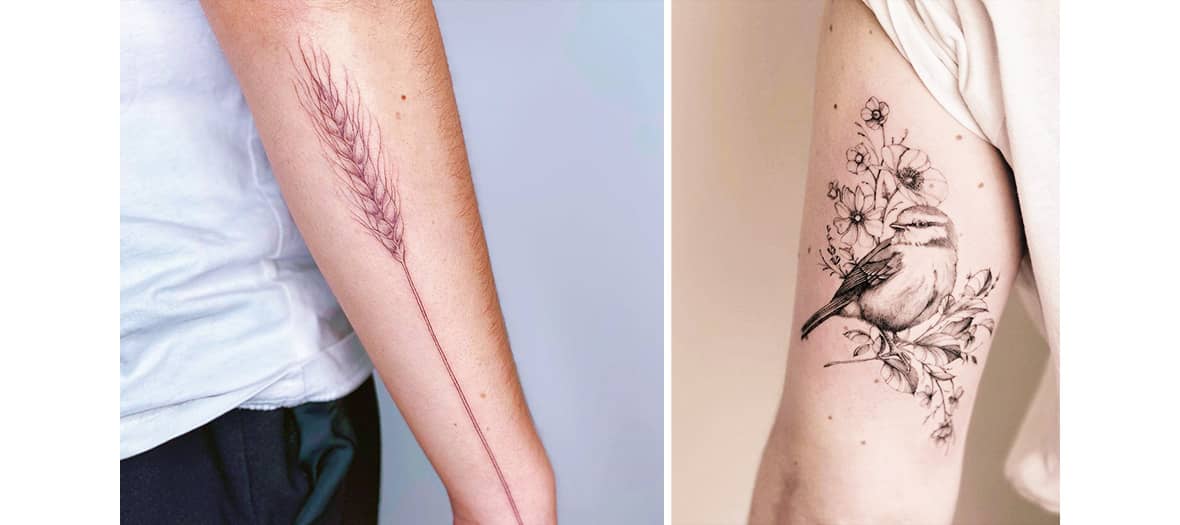 Target group? Fashion addicts.
Featured: Carin Silver, founder of Physalis, and flower arrangement expert.
Signature style: Fine work, floral and botanical inspirations, fine tattoos mainly in black or with hints of color (watercolor), all of which have turned Carin Silver into a true goddess of herbarium on skin.
Carin Silver chez Physalis, 18 rue Saint Lazare, Paris 9th.
© Instagram / @carinsilver_physalistattoo
Steadyse - The Jungle Tattoo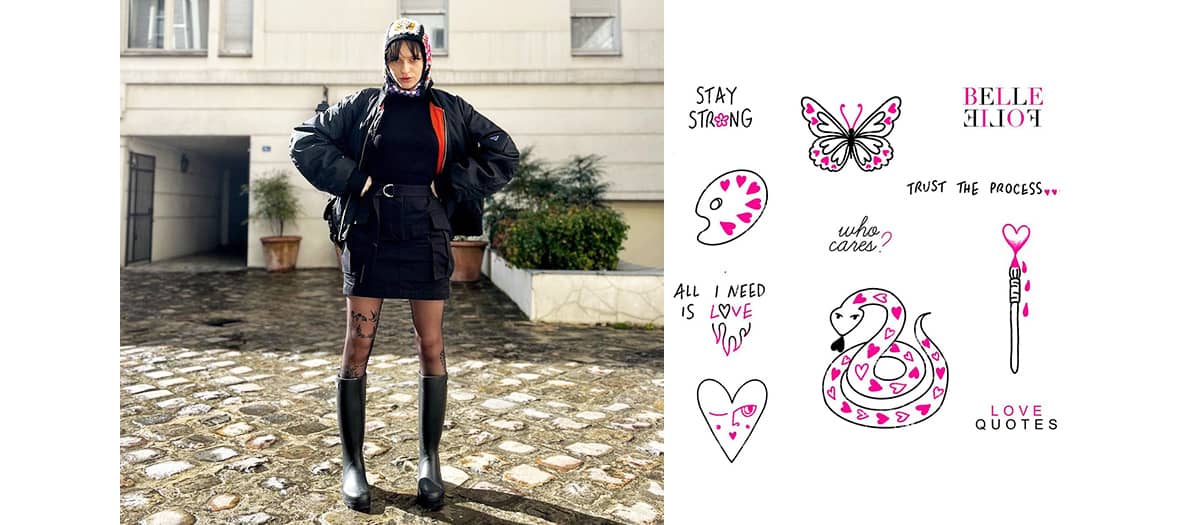 Target group? Fans of "innocent tattoos".
Featured: Steadyse, illustrator turned tattoo artist who made it big at The Jungle Tattoo, arguably the sexiest tattoo shop in Paris. 
Signature style: flashes that she constantly updates on the Gram, fine lines, specific typography and her special pink touch, because black and pink tattoos are way cooler.
Steadyse chez The Jungle Tattoo, 118 rue de Tolbiac, Paris 13th.
From 120 € for a black tattoo and 150 - 200 € for black and pink tattoos.
© Instagram/ @steadyse
Max Lesquatt - Rayon Noir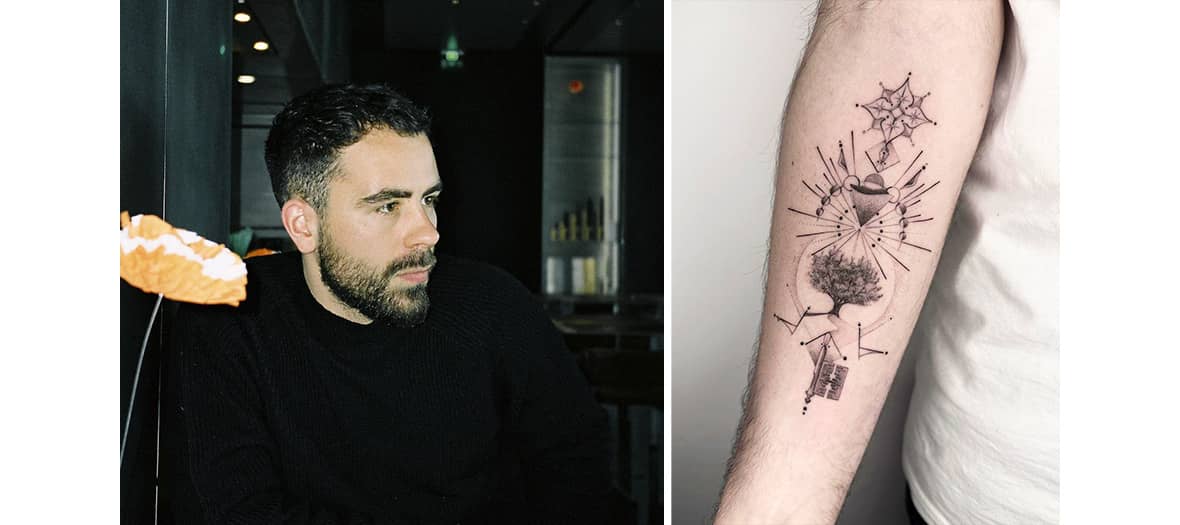 Target group? Symmetry freaks. 
Featured: Max Lesquatt, all-rounder artist trained at the École Boulle, former resident at L'Encrerie and founder of Rayon Noir, his design and tattoo studio. 
Signature style: delicate geometrical shapes, inspired by space, science and astronomy.
Max Lesquatt at Rayon Noir, 12 rue Crozatier, Paris 12th.
Starting at 100 € per hour.
© Instagram/ @maxlesquatt - Suzie bengriba
Sélune - Maison Yoso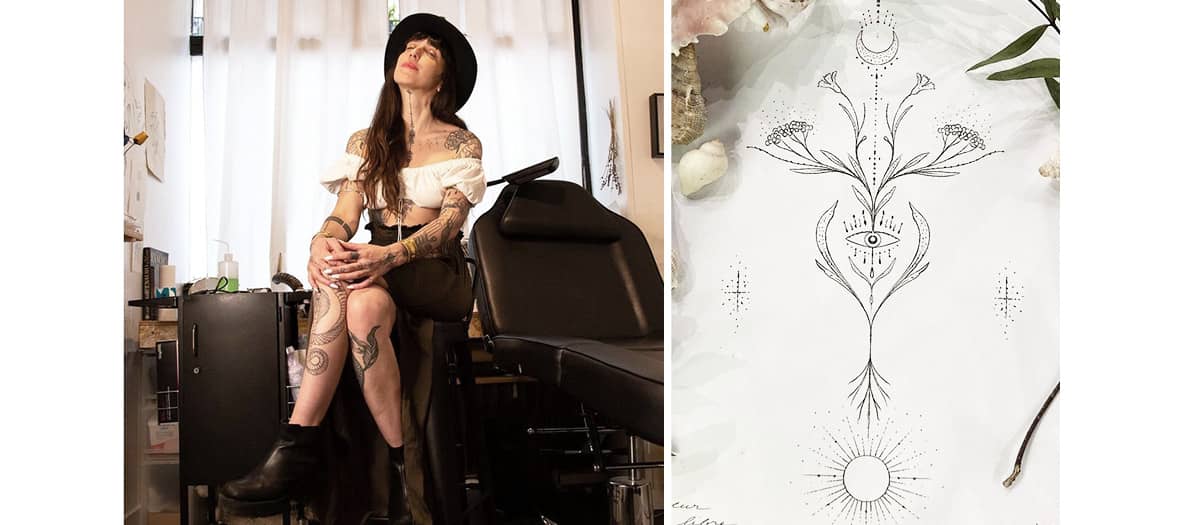 Target group? Lovers of fine, delicate tattoos.
Featured: Maison Yōso, with six in-house highly-skilled artists, including Selune.
Signature style: Selune is best known for her use of black and gray techniques, dotswork, printmaking, sado-maso eroticism, feminine curves and more conventional florals.
Sélune at Maison Yoso, 5 rue Euryale Dehaynin, Paris 19th.
© Instagram/ @selune_
Jeykill - Bleu Noir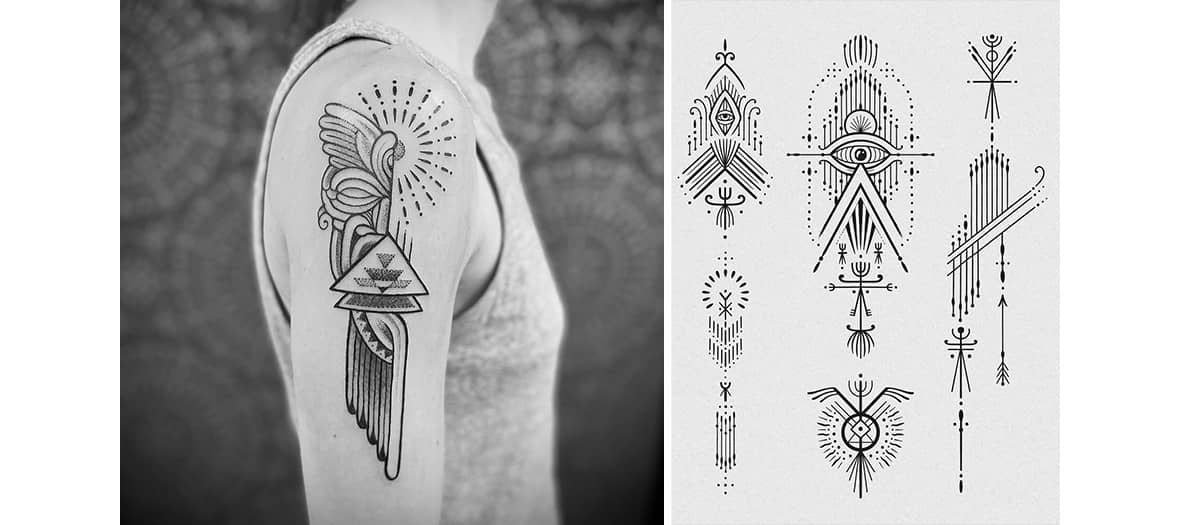 Target group? Creative minds with an interest in decorative art.
Featured: JeyKill, best black/grey tattoo artist in Montmartre who runs the most popular salon in Paris, Bleu Noir.
Signature style: Jeykill proposes a variety of flashes and tattoos. His ornamental drawings are designed to enhance the body. There are jewel tattoos/mandalas and geometrical tattoos, as well as totems and drawings from the Polynesian tattoo art.
Jeykill chez Bleu Noir, 25 rue Durantin, Paris 18th.
©Instagram/ @jeykill

Also Discover Where to get your ears pierced in Paris and the best dance class in Paris