When you're feeling down in the dumps, there's nothing like a change of hairstyle to make you feel better. For a cure for your drab locks, here's our shortlist of the top 3 Parisian hairdressers who will put a smile back on your face.
For the most beautiful blonde in Paris: Maison Carita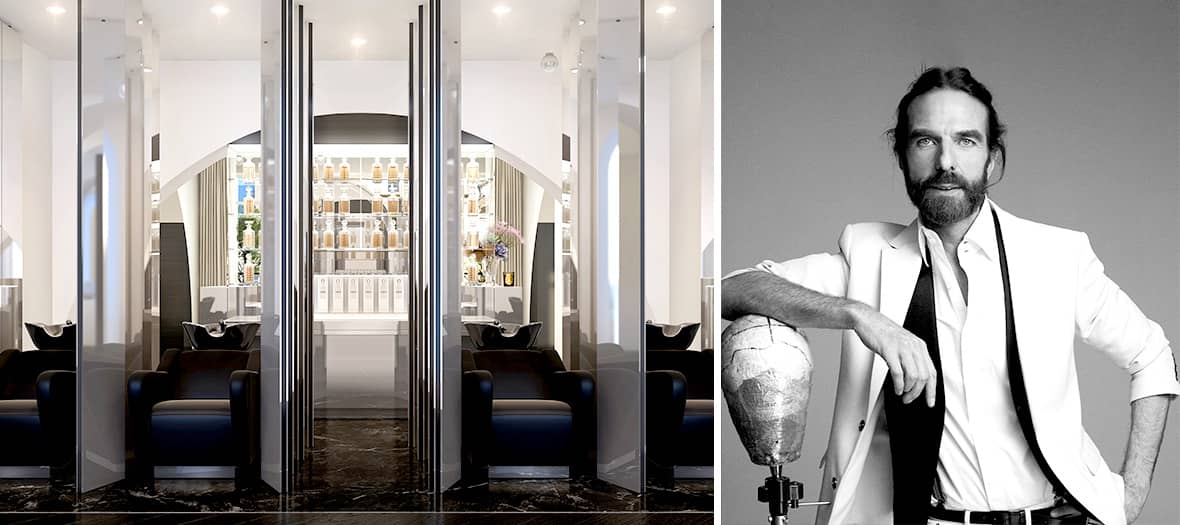 If you dream of having the blonde hair of Diane Kruger (a regular client) or Cate Blanchett, head to 11 rue du Faubourg Saint-Honoré, on the second floor of the famous Carita Beauty House, a temple of well-being where Théo, a true artist, passionate and intuitive, will give you an instant glow up! In this dreamy black and white setting bathed in light, comfortably seated in a plush chair, the protocol begins with the famous one hundred brush strokes, mandatory for waking up the scalp and removing dust and other residues. Théo then starts a custom balayage on depolluted hair, aiming to bring light to specific areas and add depth by working on the entire head of hair. After a waiting period, it's time for the "hair spa" with the application of a gloss to harmonize and reveal a perfect blonde! The Carita bath that follows, with shampoo and scalp massage, is a pure pleasure. You'll leave with a modern and radiant blonde and a disheveled yet chic blowout, signed by John Nollet !
Haircuts range from 45 € to 185 €. Highlights and balayage range from 145 € to 185 €.
Maison Carita, 11 rue du Faubourg Saint-Honoré, Paris 1er.
For a chic and perfect haircut: David Mallett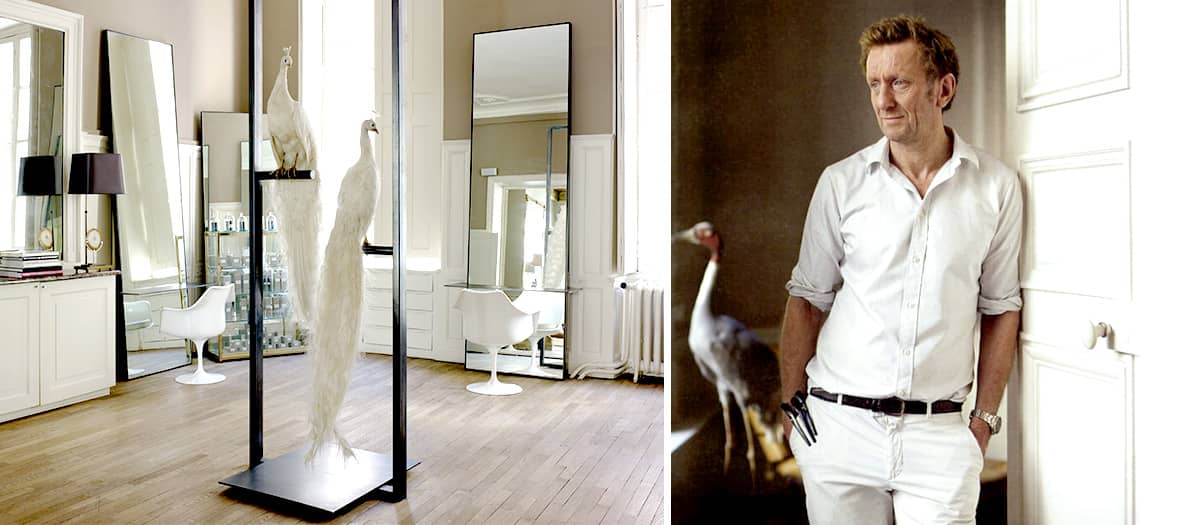 David Mallett, a hairdressing star, opened a warm, bright, and stylish 400m² apartment salon a few years ago, just a stone's throw from Place des Victoires in a magnificent 17th century mansion. You might run into celebrities like Léa Seydoux, Charlotte Gainsbourg, Marion Cotillard, or Natalie Portman. While his team is skilled in all areas, we fell for Charlotte: a studio hairstylist, she keeps up with trends and knows how to adapt them to her clients without making any missteps: transforming a boring bob into a stylish layered cut, shortening but not too much, harmonizing the face, adding radiance... After a great shampoo and an incredible scalp massage, it's time for a half-hour cut, with the scissors flying in all directions to end up with a rejuvenated face and an insolent glow!
Haircut and blowout: 230 €
David Mallett, 14 rue Notre-Dame des Victoires, Paris 2e
For an exceptional treatment: Maison Sisley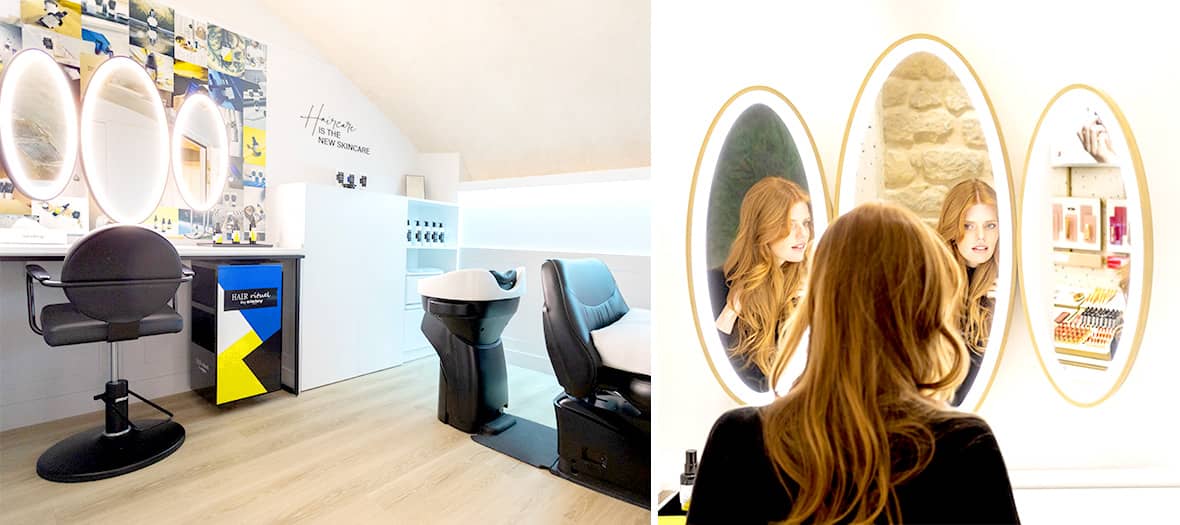 Head to the new Maison Sisley, located near Saint-Germain-des-Prés, which with its poetic and joyful decor with Mediterranean undertones, will transport you to the South, far from the hustle and bustle of the Faubourg. Here, everything is beauty, smiles, and gentleness. This new Maison Sisley offers, in a dedicated cabine for the Hair Ritual line, the latest treatment: Grand Soin du Cheveu, a customized 1.5-hour treatment that will restore the hair fiber, enhance hair color, and add volume. After a thorough diagnosis, you start by comfortably sitting in a chair for a shoulder and neck. We then switch to a lying position for a series of technical and relaxing maneuvers, with a continuous steam bath to better penetrate the carefully selected active ingredients of the treatments based on hair quality: restructuring balm, purifying mask, color perfecter... After this moment of pure well-being, we return to a sitting position for half an hour of styling: a gentle hairdressing method that won't damage hair with finger drying. The verdict? Soft, silky, vibrant hair, a refreshed face, and a feeling of well-being.

Grand Soin du Cheveu starting at 190 €
Maison Sisley on Paris Rive Gauche, located at 15 Rue du Bac in the 6th arrondissement.
Also discover a green hair salon hidden in the middle of Paris and our favorite hairdressers