A day to go from Cinderella at the end of your rope to goddess of Parisian nights: the Do It Team has concocted a beauty circuit with little onions with all the best last minute tips to be the most beautiful at the end of the year drinks. Manicure , hairstyle , waxing , peeling : get ready.
8:45 a.m. - A peel like in Hollywood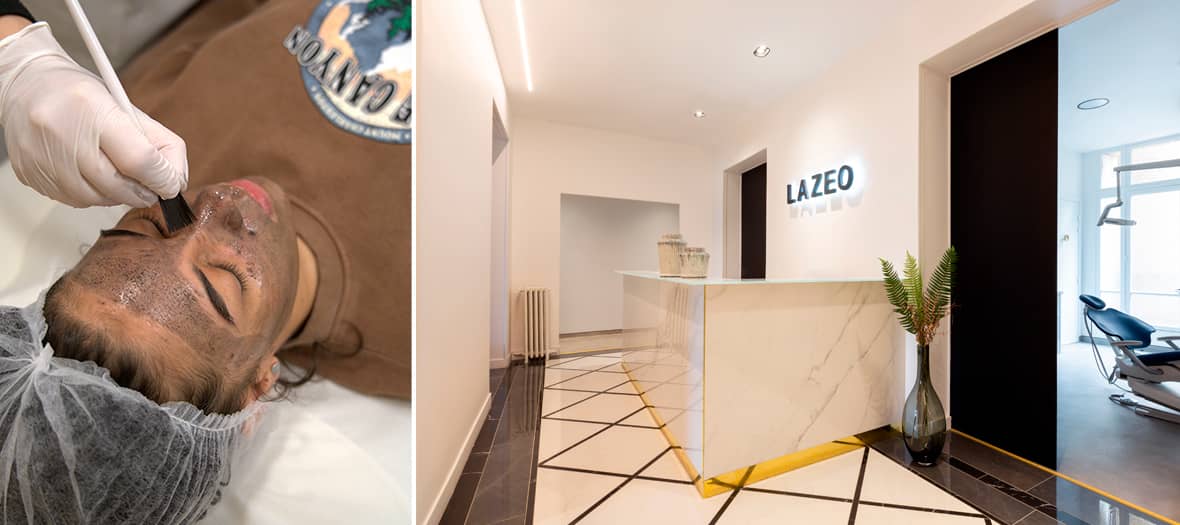 Starting point: in the starting blocks, we teleport as soon as the sun shines to Lazeo , the aesthetic center hidden away on avenue Victor Hugo , the darling of baby faces at the forefront of trends who want the best in well-aging in complete discretion.
The holy grail: Hollywood Peel , a fast and safe peel with spectacular (and immediate) results. After applying an activated carbon mask , the laser tightens pores and stimulates collagen, then exfoliates impurities, dead skin and pigment spots. The key: a smooth and glowing complexion like the girls of LA, without redness or social eviction. Bank.
Please note: the center is open every day of the week from 7:30 a.m. to 8 p.m. Convenient when working even during the holidays.
Hollywood Spectra Peel 170 €.
Lazéo , 45 avenue Victor Hugo, Paris 16th. 01 85 73 01 31.
10:30 a.m. - A fri-fri in evening dress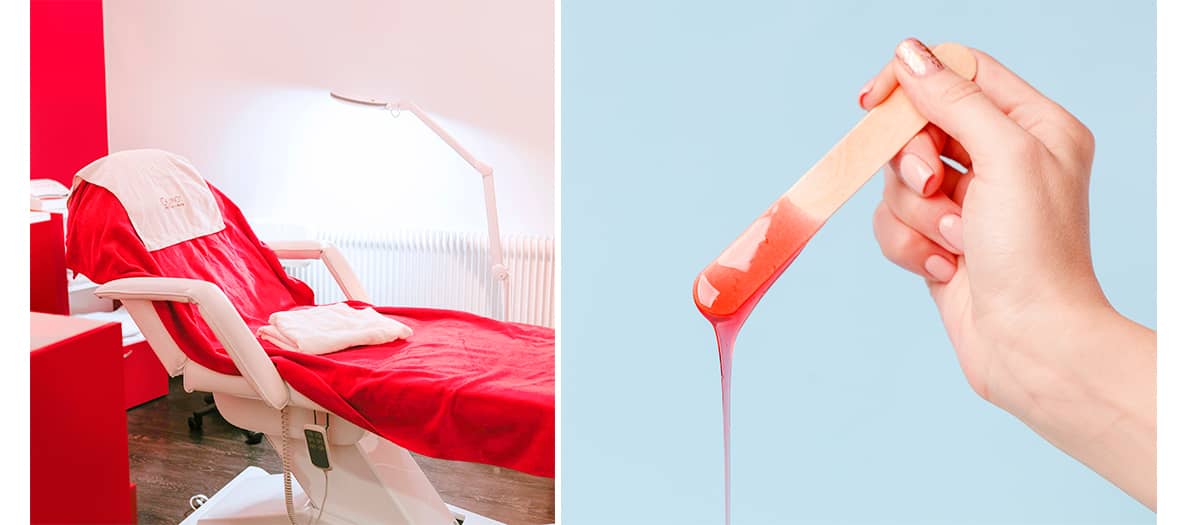 To feel fresh and pimped to the end, a swimsuit clearing operation is essential. Not a minute to lose, we head for Madeleine at the Guinot Institute .
Scoop: by no means reserved for our daronnes, these beauty salons (a dozen in Paris) are clearly underrated. Because behind the flashy red and white facade: patented protocols, the expertise of ultra-trained practitioners and the comfort of very cozy cabins.
On the hair removal side, patented resins based on nylon threads are applied in thin strips at room temperature to gently extirpate the bulb, without heat stroke, breakage or ingrown hair. Alleluia. As a final touch: the application of an anti-regrowth serum that immediately soothes while refining the hair to delay regrowth.
The feeling ? It's clean and fast, and the result: you're ready for anything.
Brazilian swimsuit €23
Guinot Institute , 12 rue de Sèze, Paris 9th. 01 40 07 11 71.
1 p.m. - A gourmet and light break at Rosy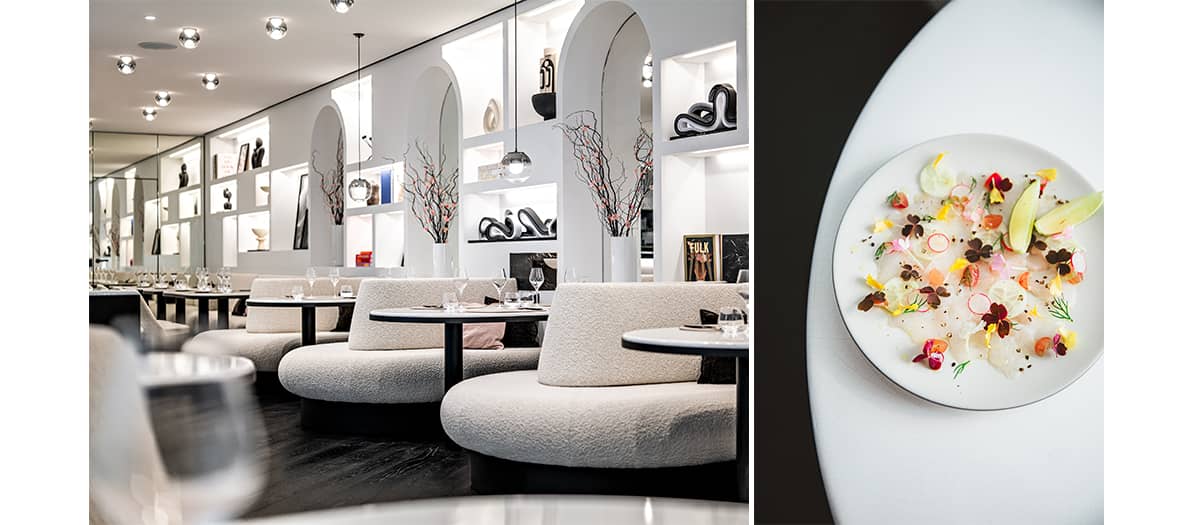 Meet on the second floor of the sublime, newly refurbished Maison Carita . At the helm of the kitchens, the divine Amandine Chaignot signs a short menu that gives pride of place to pretty healthy and perfectly gourmet dishes, starting with the Rosy salad (€32), a veritable cocktail of vitamins and omegas made up of quinoa, salmon , avocado, beetroot, cucumber… with a vitamin green juice (€12) or floral water (€10). It's the perfect lunch that feels good before the bubbles! All in a refined black and white setting that encourages letting go and relaxation.
Rosy at Carita , 11 rue du Faubourg Saint-Honoré, Paris 8th. 01 44 94 11 45.
2:30 p.m. - A lifted look: Les Cils de Marie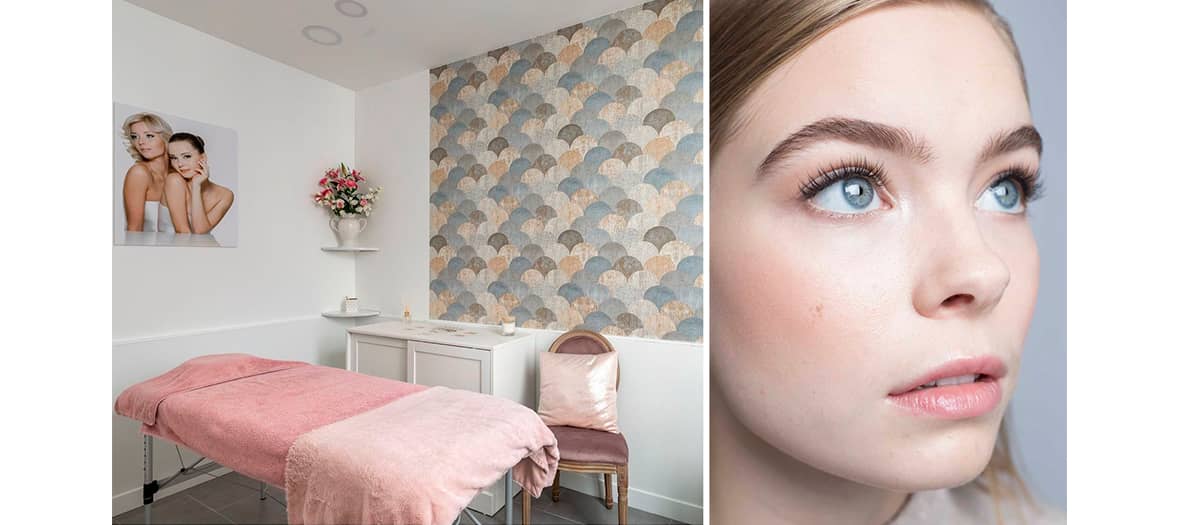 Next step: Les Cils de Marie , a veritable temple of the gaze which, with its signature treatment of eyelash extensions express version, in 40 minutes annihilates all traces of fatigue for at least 15 days and restores radiance and good humor to the most grumpy.
The technique : The practitioner defines according to the quality of your eyelashes and your expectations, the quantity of extensions, the curve and the material with two lengths and two different thicknesses on a row of eyelashes. And off we go for 40 minutes of relaxation, comfortably lying down, eyes closed while the practitioner gets busy...
Result: the eye is wide open even in the early morning after a slightly too drunk evening, the look is refreshed, luminous and a lifting effect that makes you look 10 years younger.
Eyelash extensions 40 minutes €100.
Les Cils de Marie , 110 rue La Boétie, Paris 8th. 06 58 07 77 79.
4:34 p.m. - A manicure in 15 minutes flat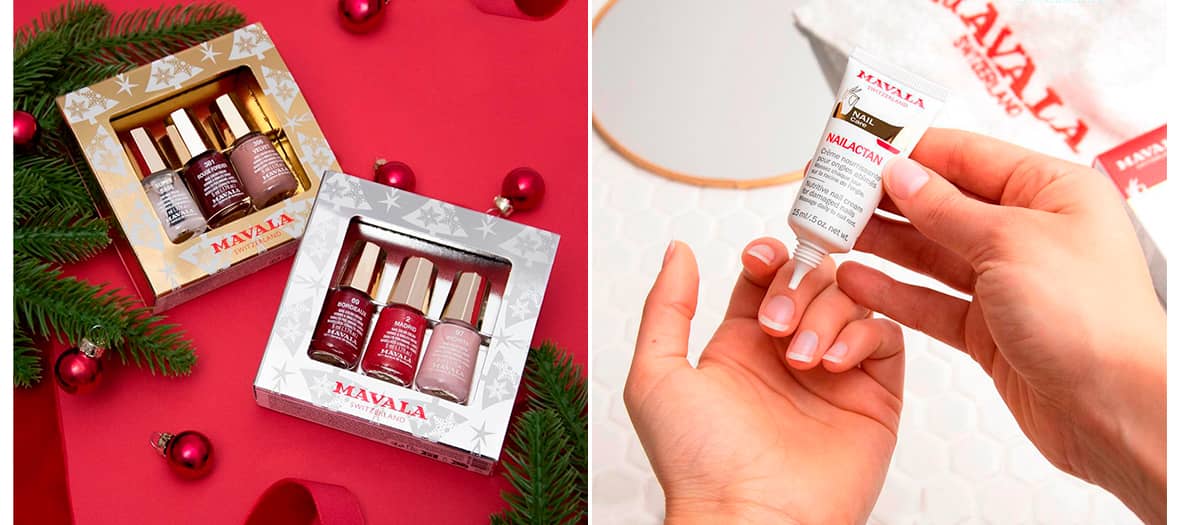 A stone's throw from Galeries Lafayette , Mavala Store is the ideal spot for an express nail polish application between two last-minute gifts.
In this storefront shop in the colors of the brand, the hardest part will be choosing from the slew of colors on offer. From kitsch seasonal glitter to classic reds (Roma or Rococo Red), including natural ones (rosé, beige, etc.), the iconic mini nail polish created in 1962 is available in more than 300 shades, and in an organic version for 2023.
Notice to ridged, split, dehydrated nails… Expert in PLS nails, Mavala offers bases , hardeners , top coats , cuticle oils … adapted to each need. The application of care is included in the service for an unbeatable price.
Nail polish 11 €
Mavala Store , 14 rue La Fayette, Paris 9th. 01 42 81 47 00.
6:45 p.m. - An express bun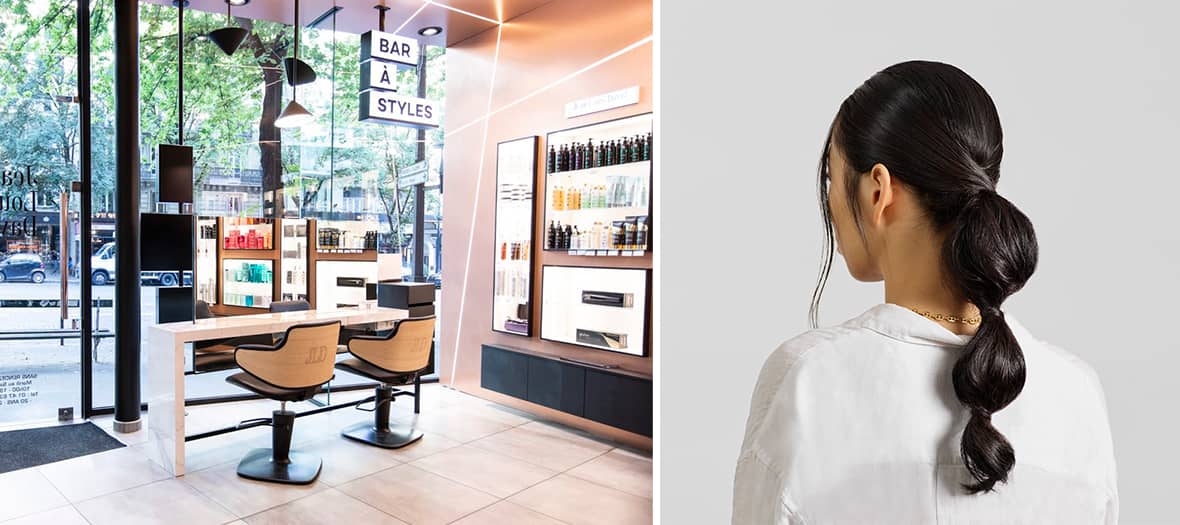 We end at Jean Louis David 's Bar à Styles which, in all its salons, offers this miracle hairstyle service: 20 minutes, €20 with 12 looks to choose from: a wavy that you can never do alone, but also updos, curls, buns, braids…
We arrive with dry hair and off we go for a stunning transformation. The hair takes on volume , the curls are drawn as if by a miracle, the braids are displayed in a crown, the bun is hoisted high on the skull... A real magic that operates thanks to the hairdressing tools of GHD, which provides the most professional irons perfect on the market.
Style bar, 20 minutes, €20, Jean Louis David & GHD
All information and addresses onjeanlouisdavid.com
Also find these neo-shamans who treat Parisiennes and the new radiance treatment to test absolutely