First of all this new gizmo is going to make you feel like a modern-day geisha. Secondly, this app will remind you of your past addiction to Tetris, Mario Bros or Candy Crush.
And when you open the package… there is a connected toy, as cute and fun as a Tamagotchi. Nickname: Elvie.
You're talking to me? Well, yes actually. Because you should know that it is important to  strengthen your pelvic floor.
Reason number 1. In order to know how to use this special app when things get a little hot and be a star-fucker in the body of a distinguished Parisienne.
Reason number 2. Whatever your age, if you are a jogging buff, love wearing high heels or specifically if you just had a baby, your pelvic floor has undergone a few issues and things could get worse. A little bit of exercise will definitely help you retrieve the vagina of your late teens...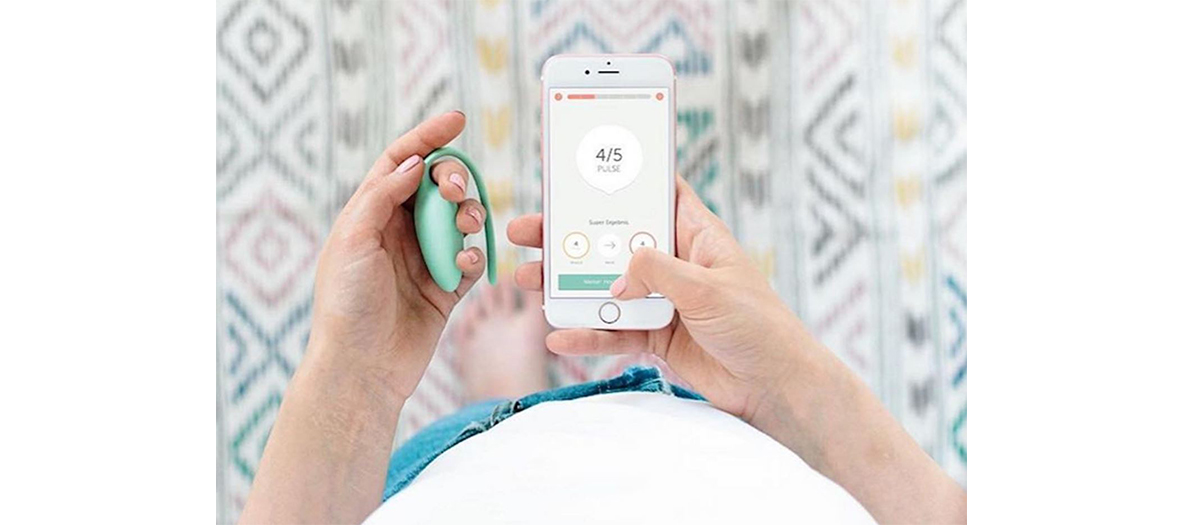 Follow the instructions: introduce this super design and adorable toy, directly linked to an app that is as cool as it is discrete.
Plug it in and you are off: it's a tight game, contract, go up, down and boost the little Elvie inside your perineum, Mario Bros style. The fun side of these pop options is that you reach different levels and are attributed lives. If you do this 2 twice a week for 5 to 10 minutes, you are sure to beat new records.
And then? Let us reassure you, nobody should be embarrassed. Rinse your toy and store it in its super discrete box that recharges the apparatus from the inside with a USB key. Totally incognito. Your turn to play.
Elvie. €199. All the info on www.elvie.com
© mariussperlich