Wildly retro and comfy armchairs, old style copper basin, vintage toiletry jug and old-school water fountain, this new nail bar with a Louis XV decor seems more real than nature, grandiose!
Do you visualize the scene in Sofia Coppola's film featuring the lovely languid Marie-Antoinette being pampered? Well here it's the same thing.
You just need to sit back between two cushions while your hand and toe nails are being cared for, with massage and OPI nail polish application, royal!
Fab, this over the top boudoir also features state-of-the-art beauty treatments along with semi-permanent nail polish.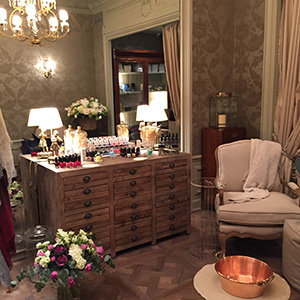 Nail polish application 10€, manicure 25€, pedicure 35€.
More information on the Facebook page of la Pomponnière