Remember the name. Les Grands Verres, it's THE new hot spot for contemporary art buffs and all  those who enjoy good cocktails. The winning trio of the already cult Candelaria has just inaugurated at the heart of the Palais de Tokyo a brand new trendy address in the 16th.
Check it out: comfy banquettes and small podiums to encourage confidences, raw materials, a bar in compacted earth, a very contemporary and light-filled dining room with incredibly high ceilings, a chic and streamlined decor… Bingo : a new lively space to come hang out any time during the day.
The good moment : at the end of the afternoon, after having strolled up and down the alleys of the museum. Settle on the cushions of the "Ready Made" lounge corner to sip fab cocktails created by the in-house mixologist: the 01 (jasmin, vermouth, cognac), the  04 (gin and aniseed), or the 07 (Bloody Mary mix, Blanche de Normandie), from 12 € to 13 €.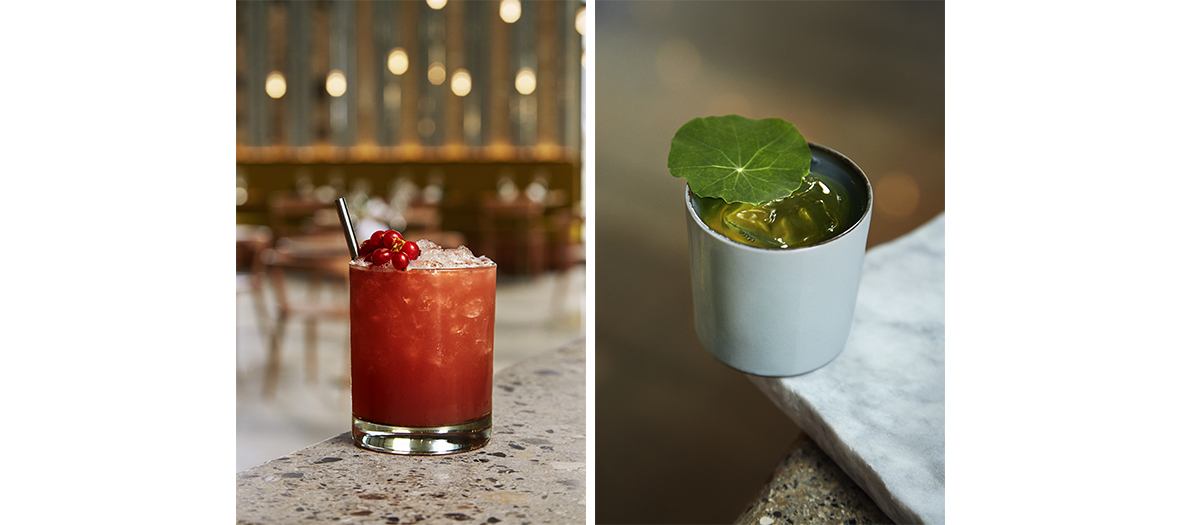 The alternative? At lunch, a wide array of local products on the menu: salad of fattoush with crunchy veggies (11 €), whole oven-baked artichoke (9 €), chicken breast - chick peas and marinated peppers (22 €), or the daily dish option at 13 € (for us: pork chop and squash). For dessert, the semifreddo with pistachios and cherries (8 €), amazing.
Who does one run into? Neo-arty well dressed 30-year-olds, businessmen from the area on a power lunch or in afterwork mode, sexy architects and influential  journalists.
Les Grands Verres : every day from noon-3pm and 7pm-1am.
Readymade : every day except Tuesday from noon to midnight.
Brunch on Saturday and Sunday from 11am-4pm.
Also discover a cocktails bar with view on the Eiffel Tower at the Shangri-La.
© Takuji Shimmura