Old is gold! Yes, to slow fashion, yes to circular fashion, yes to vintage. Managing to introduce retro clothing in your wardrobe is the cool and stylish statement presented to Parisiennes by influencers who enjoy wearing their old 501: Jeanne Damas, Diane Kari, Sabina Socol or as well as ring leader Adenorah.
However, all the fashionistas don't necessarily have the time (nor the energy) to go check out all the second-hand stores and rummage through dodgy bins. To satisfy the most urgent whims, there exist clean and well-organized e-shops. A quick tour of the merchant sites that where we picked the most good looking vintage pieces for you...
For very chic essentials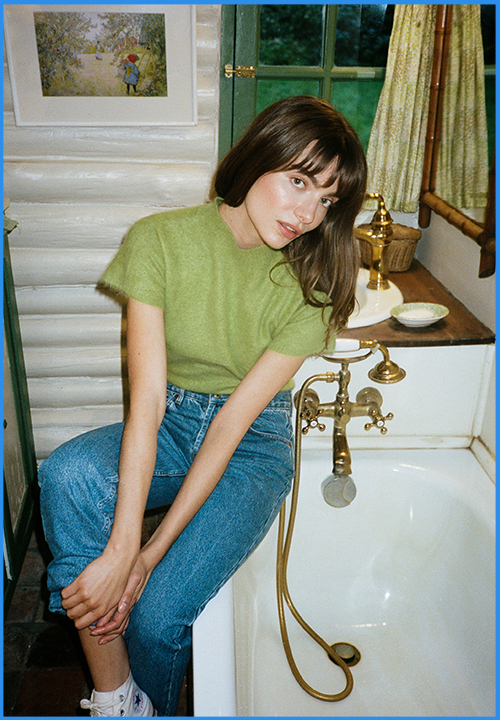 The good e-shop: L'Imparfaite.
What do they sell? A nice selection of multi-sized vintage pieces we all dream of, so you can follow the chic granny trend and play at being a Gucci woman at low cost.
Spotted: a pullover in embroidered wool (€69), a tartan 80's Yves Saint Laurent blazer (139 €) a turquoise Courrèges vest (on sale at €69.30), a jewel belt (on sale at €34.30) or then a fuchsia dress with ruffles by Guy Laroche (€89).
For old fashioned jewellery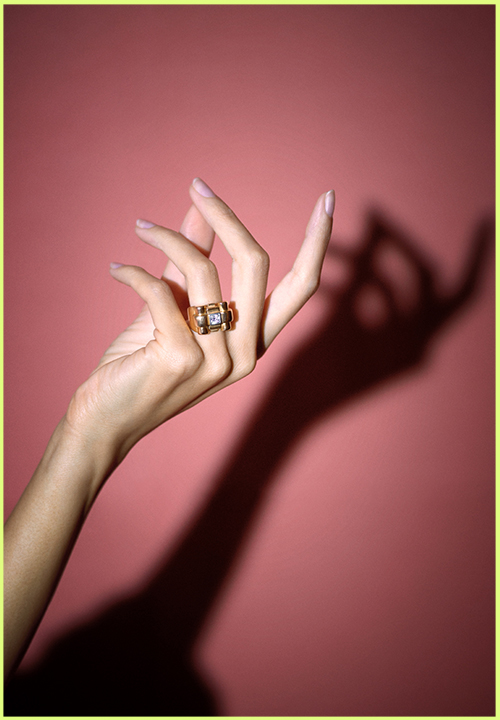 The good e-shop: Caillou Paris.
What do they sell? Very nice antique jewellery conveying a ladylike style and bringing an aristocratic touch to a modern outfit, selected from serious merchants by Anne-Lise, former press attaché, specialized in jewels.
Spotted: a Napoléon III gold brooch with opals (€1,300), a gold Art Deco ring with diamond (€780), an early 19th century gold and silver cross (€395) or antique earrings with sapphires and diamonds (€530).
For a designer bag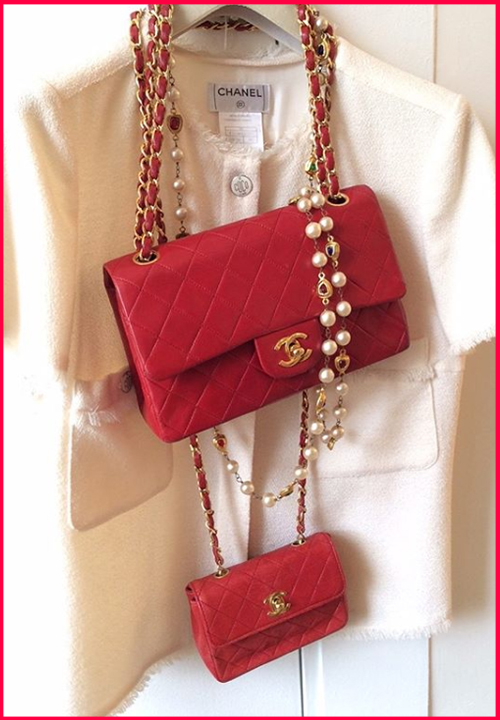 The good e-shop: Vintage Paris.
What do they sell? Many it-bags abandoned by their former owners, for our greatest joy, as well as iconic clothing, accessories and shoes from the most handsome houses. Do you need to touch before investing? The boutique in the Marais welcomes you at 97 Rue
Vieille-du-Temple, 75003.
Spotted: a rare Chanel bag (€1,200) a burgundy Dior bucket bag (€300), an Hermès scarf with a flower motif (€250), a Bottega Veneta bag in white braided leather (€400).
For 90's sportswear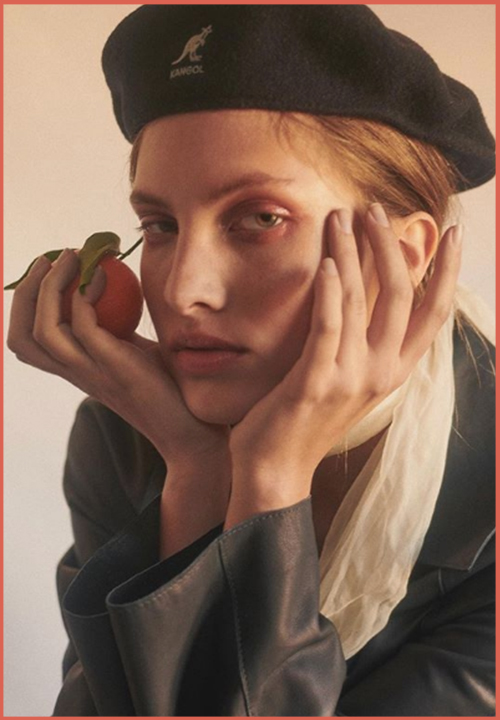 The good e-shop: 97th Vintage.
What do they sell? The essentials of streetwear with maxi logos from the J-Lo era (Adidas, Lacoste, Tommy Hilfiger, Ralph Lauren, Calvin Klein…), and even a very tempting selection of labelled pieces with the same theme.
Spotted: a cute Fendi shirt (€174.55), a loose Gucci t-shirt (€74), a tartan Burberry shirt (€81.46), a slim yellow Moncler parka (€116.37) or a long-sleeve Dior t-shirt (€162.92)
For couture clothing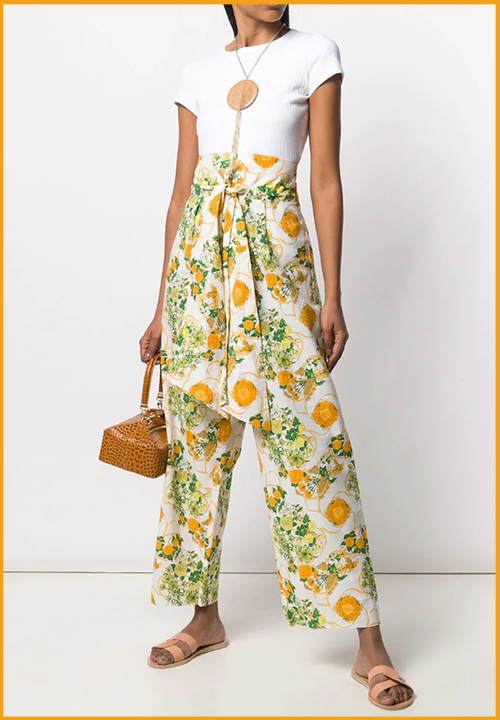 The good e-shop: Farfetch Pre-Owned.
What do they sell? The wardrobe of clever fashionistas who chose to transform their collector nuggets into couture vouchers to buy new pieces on the upscale Farfetch e-shop.
Spotted: a Valentino jacket with checks (€187), a Chanel suit with gingham checks (€1,401), a Moschino skirt printed with hearts (€99), a John Galliano dress (€913), a straight Prada skirt in wool (€125) or an incredible pair of Hermès pants with flowers (€540).
For unique pieces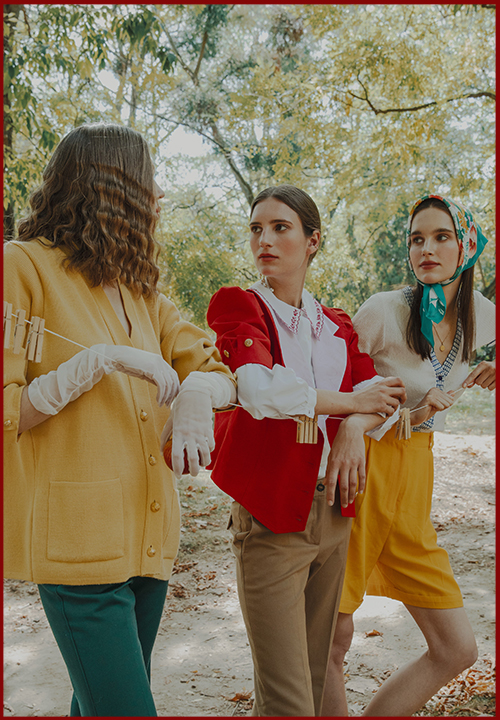 The good e-shop: Lapin Boutique.
What do they sell? A high-end selection of pieces from the 1950s to the 1990s, including certain with designer labels, whose big advantage is that they can all fit in our 2020 wardrobe and we will not run into anyone wearing the same outfit.
Spotted: a short sleeveless vest in pink tweed (€39), a Burberry trench coat (€180), a dress in light blue knit (€35), a short shirt with checks (€30), leather pants (€38) or a skirt printed with cowboy hats (€34).
© Clara Segui / Lapin Boutique


Also discover the vintage micro-boutique creating the buzz in the 10th and the prettiest second-hand store in Paris.