We have rarely seen a vintage shop that was as racy and clean. It's like diving into the fascinating wardrobes of Brigitte Bardot and the deliciously retro it-girl Jenny Walton (the stylish fiancée who works for the Sartorialist).
The temple of used clothing, aka Kiliwatch, has just opened a superb boutique, 100 % feminine and wildly sixties, at the heart of  Saint-Germain-des-Prés. This is truly the cavern of Ali Baba for all the fashionistas fans of high-end and trendy vintage pieces.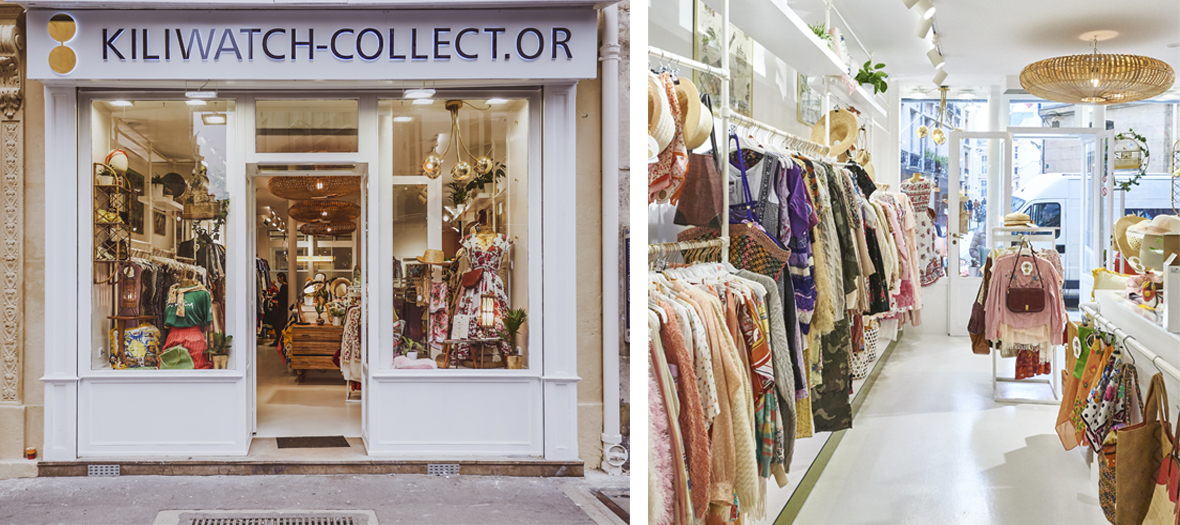 On the airy shelves of this light-filled shop, decorated with chandeliers and wicker furniture, one finds vintage nuggets going back from 1960 to the Eighties, classified by style and colour: a silk shirt (€39 ), a criss-cross dress (€39), a new boater hat (€19), a straw bag (€10), a silk scarf (€13) and hundreds of other pieces with Liberty, gingham or cashmere prints to enhance your summer look.
The hot tip: new arrivals every Wednesday! You know what to do...
Open Tuesday to Saturday from 11am-8pm; Sunday and Monday from 2pm-8pm.
Also discover the hottest wardrobe in town and the new concept store that breaks up the routine.