The spirit: a hotel floating on the Seine! Built from two catamaran shells, this huge barge moored at the bottom of the Gare d'Austerlitz shelters 54 rooms, 4 suites, a bar and an outdoors pool. Be warned, there can be slight reeling. Those who are seasick should abstain. For the others, the "Off" figures as one of the most unusual places to spend the, and more...
The room to book: Number 114, called Suite Silver in reference to its metallic overtones and multiple mirrors above the bed, which might spark a few ideas. Also amusing, the flashy yellow tub in the middle of the room. And the view at the level of the Seine, that literally gives the impression of floating.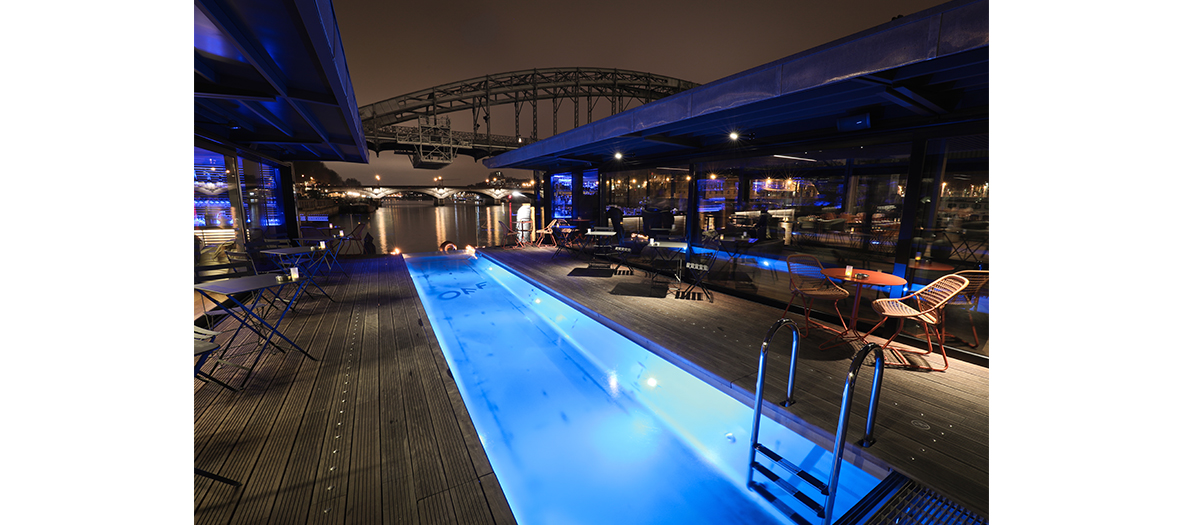 Hello, room service ? Stay quietly under the comforter and treat yourself to breakfast in bed: croissants, bread, butter, jam, fruit, warm drinks...
The extra touch: sitting at the cocktails bar on the forward deck, next to the pool, with the overhead metro in full view. The setting is absolutely magic and open to all. Same for the week-end brunch.
Suite Silver à partir de 350 €.
Also discover Péninsula, the new parisian palace.