The holidays are in full swing and you still don't know how to keep your kids busy!
Do It In Paris has looked into cool and fun kid friendly options during the Easter school vacation.
Try street-fishing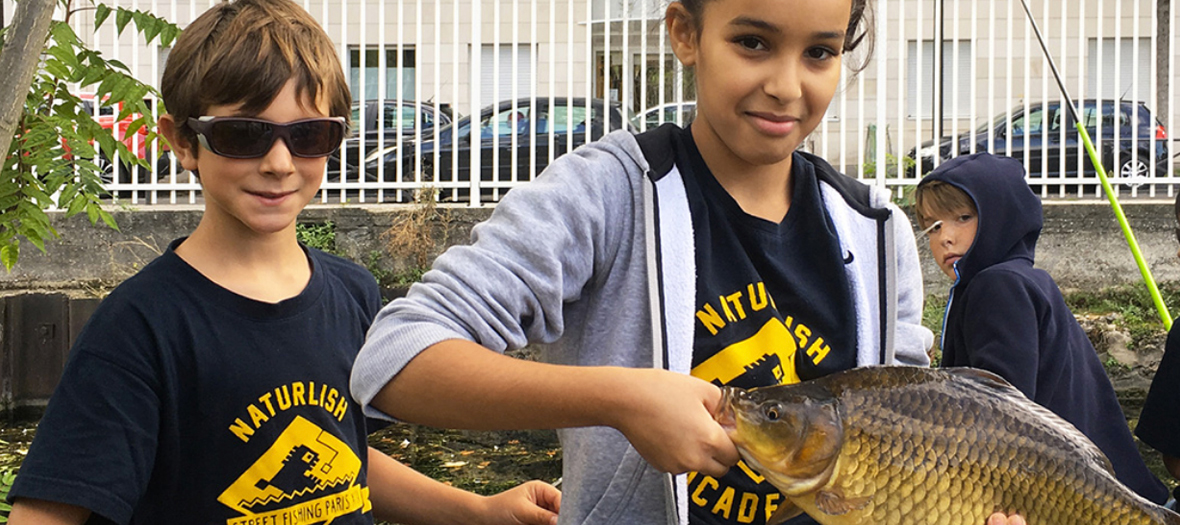 In keeping with the hipster movement, culture street has taken on grand-dad codes. And the latest activity after skateboarding is now street fishing. A totally SWAG activity, that takes place along urban rivers and canals in a no-kill spirit. You catch then release the fish without harming it.
Everything kids love…, Aurelien started his first school in the 19th. While big people can participate, kids also have the right to fish.
Every Saturday from 10am to 1pm /or 2pm to 5pm . 20€ per session
Only 10 places per course, so think of reserving your session : Aurélie :
06 73 87 16. Check out the info on www.naturlishacademy.fr
Screaming on a Tarzan rope course
If your little darlings really need to run around, we have found the solution without having to go to Disney. This place happens to be halfway between a farm and an adventure park in the Parisian countryside.
Aside from the minigolfs, the farm with the animals and the great attractions for little ones, best part is the rope course, Tarzan style
(a very sporty excursion that lasts for 2h in the trees).
We like: no need for a car. Just hop on the RER A and take a shuttle !
€23.50 for adults - €17 for kids under 12 years old.
All the information on www.aventureland.fr
Playing with Alice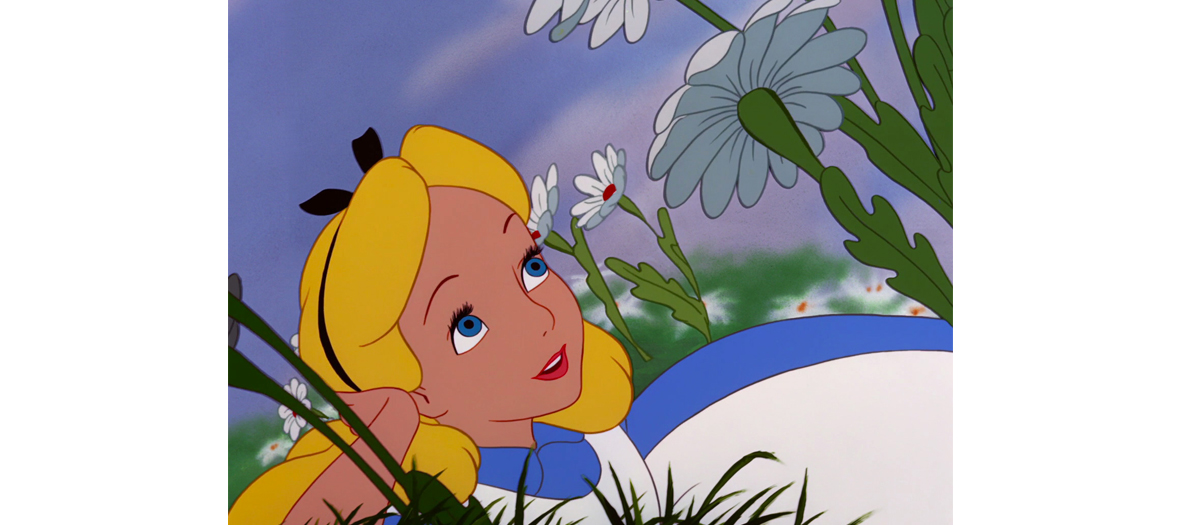 Your girls are mesmerized by Alice in Wonderland? You are going to adore this highly poetic escape game, inspired by the tale of Lewis Carroll, to live in teams of 3 to 5 persons with kids starting at 7-years-old.
The goal? Resolve enigmas in a decor that seems straight out of a cartoon and that will help you save Alice from the evil clutches of the Queen of Hearts! You have one hour to set her free with your kids.
€25 per player. Reserve your places on LeavinRoom. 28 bis Boulevard Pereire, 75017 Paris
Becoming a real little gardener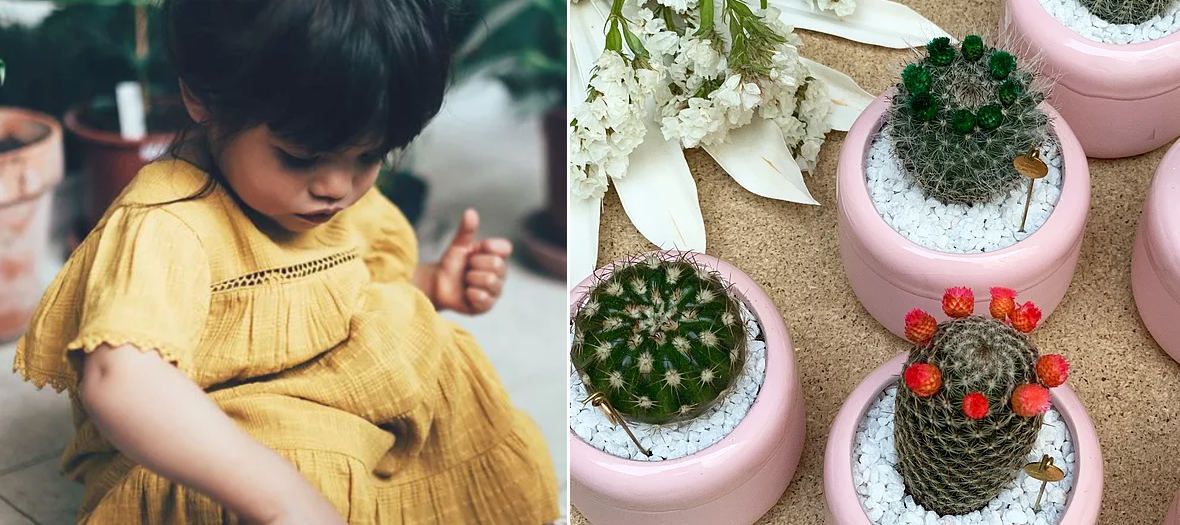 Every Wednesday, the super cool label The Blond Cactus organises gardening workshops for little ones in a suite of Hôtel Cayré, right near Bon Marché.
During 2h, they will have fun putting together compositions made with cactus and pots in recycled materials… Just the time you need to get your shopping done while your offspring gardens happily.
After the effort, a little comforting: kids are rewarded by a wonderful mid-afternoon snack created by the chef, while you are offered a tea before departing with your child's mini-garden under the arm.
€40 for the formula snack-gardening, 7 to 10-year-olds, every Wednesday. More info on
The Blond Cactus. Hôtel Cayré - 4 Boulevard Raspail 75007 Paris
Creating tableware as a mother-daughter duo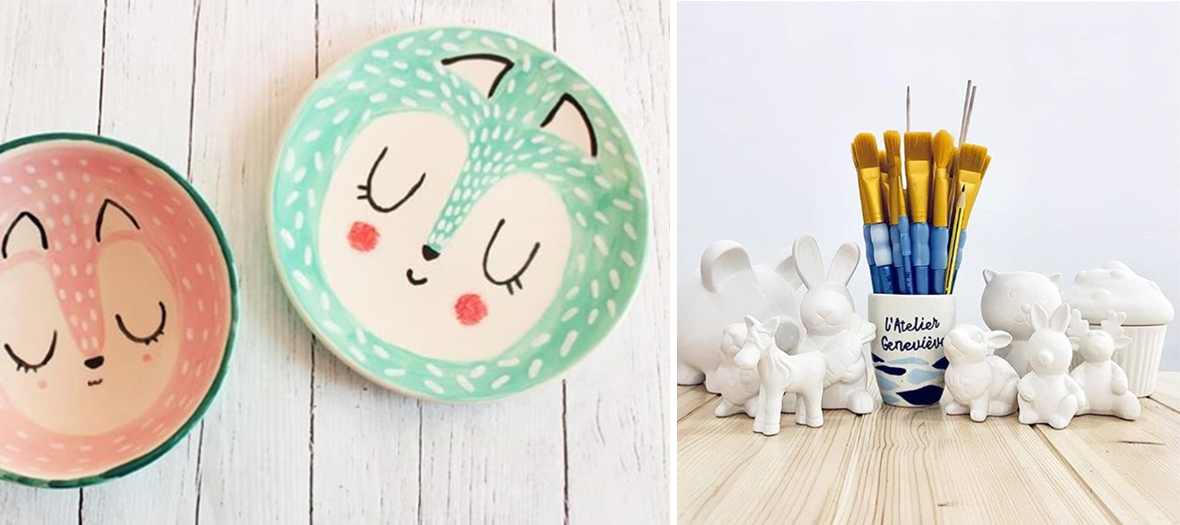 Never has ceramic tableware been so coveted.And phew: Parisian mommies don't have the monopoly of pretty plates.
Every Wednesday afternoon, morph into an apprentice-potter with your children at Atelier Geneviève. The principle? Painting and decorating superb plants, bowls, cups, with the help of stencils in the shape of flowers, hearts, polka dots, or why not the characters of Harry Potter… Before the baking process. This new tableware set is all yours.
To top off the experience and enjoy a civilized moment: take the time for a beverage and pastries in their adorable coffee-shop (starting at €3).
€12 for kids starting at 7-years-old. Reserve your places on l'atelier Geneviève.
6 Rue Saint-Bernard, 75011 Paris
Going to a play by Molière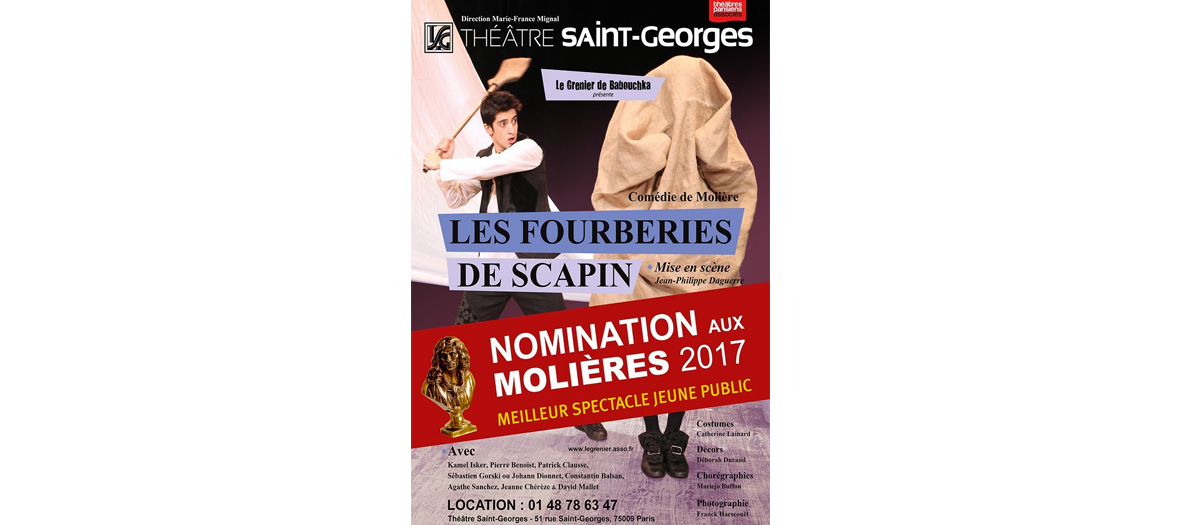 And how about taking advantage of the holidays to go see a classic play as a family outing at the theatre? The most famous comedy byMolièreis back front stage at Théâtre Saint-Georges for the greatest joy of littles ones (starting at 7-years-old).
At the same time fun and filled with energy, this representation of Fourberies de Scapin acclaimed by the media will make kids vibrate and avoid boredom.
From scream to scams including confessions, each minute on stage offers moment of laughs and emotion.
14 € for -26 years and €20 full rate, starting at 7-years-old. Until the 25t of May, reserve your seats at Theatre Saint Georges.
51 rue Saint-Georges, 75009 Paris
Breakfast with giraffes
Travelling to Africa without leaving town, is absolutely possible! During the holidays, the zoological park of Paris has organised incredible workshops that animal-loving kids will adore.
Check it out… Before the zoo opens its doors to the public at large, real animal specialists enable the lucky few to live an experience that will make Lion King fans green with envy… The park is all yours. After a nice hot chocolate- croissant, observe the giraffes coming out of their pens and feed them before the first visitors arrive.
Reduced rate €17, full rate €20. Breakfasts with the giraffes: 1st and 3rd Sunday of the month, 2nd and 3rd Sunday of the month and the last Wednesday of the month. Avenue Daumesnil, 75012 Paris.
Solving a mystery at Orsay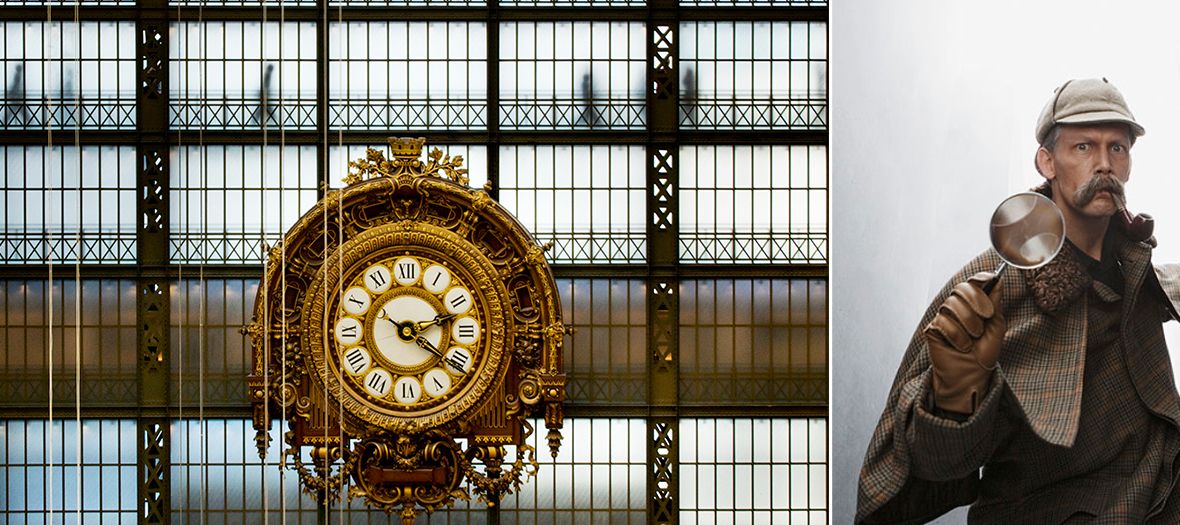 We have good news for Cluedo fans…A murder has just taken place at the famous Musée d'Orsay. The Duc de Malley has been assassinated
A guide leads the budding Sherlock Holmes during the entire inquiry to help resolve this crime through the works of the museum. The Impressionist paintings and the sculptures will lead you to the weapon of the crime and the murderer.
€10 for kids, €18 full rate starting at 6-years-old. Reserve your seats.
1 Rue de la Légion d'Honneur, 75007 Paris, until the 25th of April
Becoming a roller skate star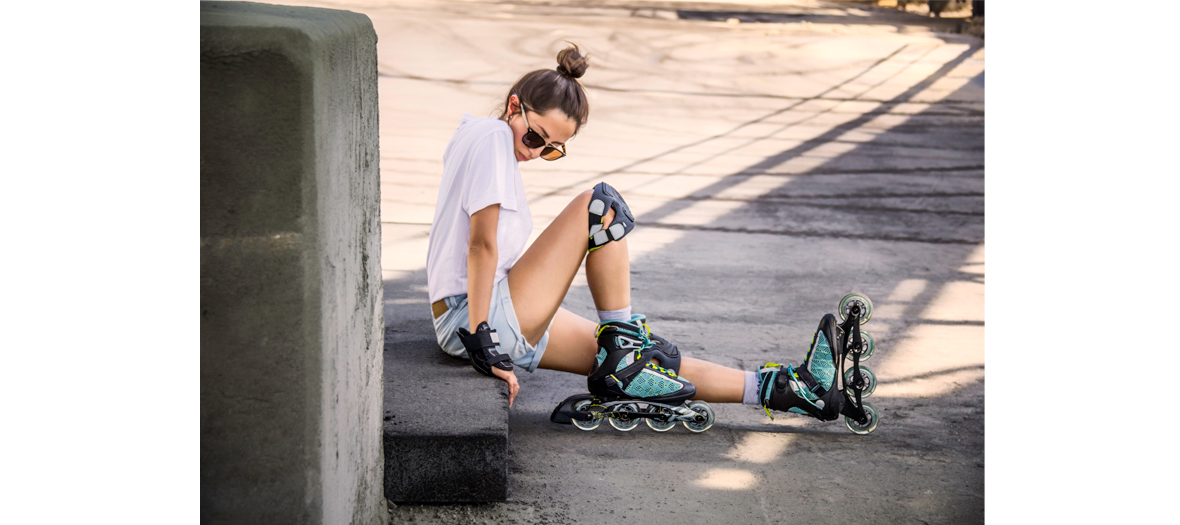 You and skates always ended up … on the ground? This is not a fatality.
Carreau du Temple is organising roller skate workshops for little ones and adults. An ideal occasion to sculpt yourself a bikini body while making the kids happy.
To learn how to roll or become a master skater, top teachers adapt to all levels. Even the most clumsy students. Smooth gliding will have no more secret for your kid, nor for you.
So, who are the next hot wheels?
Rates: €190 for a full-time workshop of 4 days. €95 for half-day workshops of 4 days. For kids from 4 to 15 years. Gymnase de la forêt noire, 2 Rue Perrée, 75003 Paris. Reserve your places on Carreau du Temple.

Offer some art
American artist David Horvitz has linked up with Editions Jean Boîte to create a kid's artsy alphabet.
Leafing through this book, mini-aesthetes will start practicing their English, while developing a notion of art and poetry. A long poem is features on the pages of this book that will enable the adult to dive into the imagination of their child.
Touch the sky with your eye, €15
Also discover: the 10 best Easter eggs and a successful escapade at Le Touquet.