It's beginning of the Toussaint holidays and you still don't know how to keep your kids busy for the next two weeks? Not to worry! Do it In Paris has come up with super cool and amusing activities.
Stepping in the shoes of Marie-Antoinette
Pegged to the exhibition Marie-Antoinette at the Conciergerie of Paris: wonderful animations for little girls, starting with hairdressing workshops such as "à la belle poule" for a top 18th century look!
On the programme also: visits featuring tales and songs to discover this emblematic place in a super poetic and interactive manner, an immersive stroll like a theatre play of "Once upon a time Marie-Antoinette"... In short, very special venues to discover in a playful way history secrets on the iconic Marie-Antoinette.
Info and reservations on paris-conciergerie.fr.
La Conciergerie, 2 Boulevard du Palais, 75001
Taking a pastry course
The kings of stylish cake, aka Bogato, are offering workshops for kids in the 14th. Equipped with small aprons, the apprentice pastry chefs whip up their treats according to the theme of the day: Halloween cakes, shortbreads cookies, marble cakes with nutella, donuts galore. After the tasting, all the kids depart with their creation under the arm.

The must? Parent-kid workshops on Saturday so you can have fun together.
Workshops from Tuesday to Saturday, beginning at 2:30pm by groups of 4, starting at the age of 7 years old. Starting at €29 per participant. Reservations on chezbogato.fr.
Chez Bogato, 7 Rue Liancourt, 75014
Infiltrating the Garde Républicaine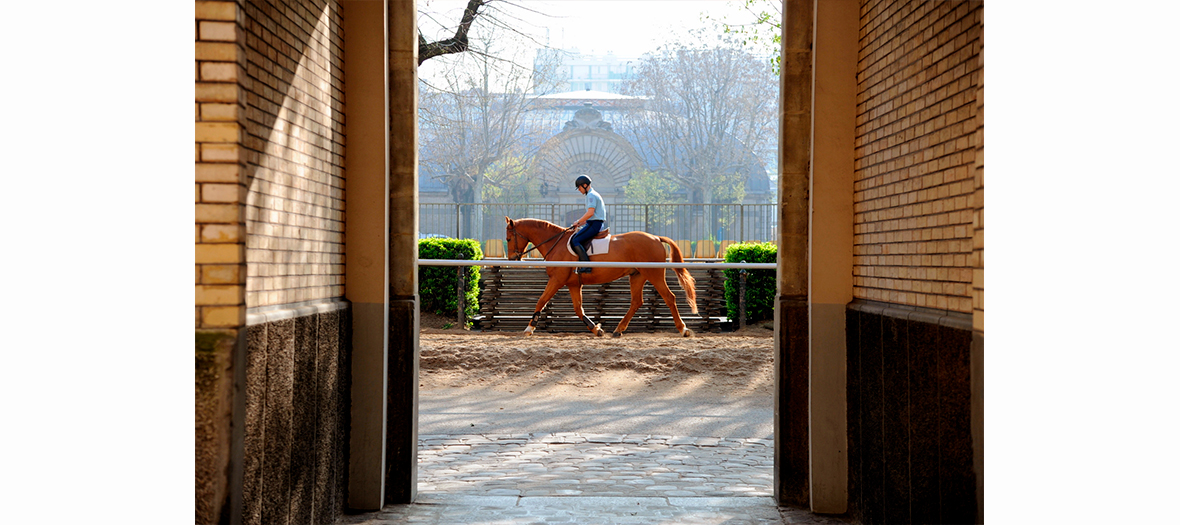 Off the beaten track and lots of fun: the Célestins district opens its doors for special guided visits. Immersion backstage of the Garde Républicaine's riding arenas.
On the programme: visits of the traditions area and the famous training rooms for the riders—and to finish, highlight of the spectacle, a visit of the Grande Écurie and the Écurie de l'État-major stables.
Individual visit starting at 8 years old and group visit starting at 12 years old. €9.50 for under 18 years old. Reservations on cultival.fr.
Garde Républicaine, 18 Boulevard Henri IV, 75004
Halloween at the Manoir de Paris
We have good news for all the Walking Dead fans, this is going to be your year! For its 2019 edition, the Parisian manor, located in the 10th, is right up there when it comes to celebrating Halloween as it should. A bloody wonder! You will partake in horror scenes from films, series and video games that are totally spine-chilling. Or then will be plunged into blackness.
This year, it will be necessary to survive a visit to the psychiatric hospital. Surprise: you are the patient. Invited by Dr. H, you become both actor and spectator of  experiences all more archaic one than the other. Named "Asylum", this show might leave a few sequels —at your risk and perils…
You thought it was over? Coming out of the asylum, another even more nightmarish spectacle is awaiting you on the 3rd floor. "Don't close your eyes".
Not advised for children under 12 years old. From the 4th of October to the 17th of November 2019, all the info on lemanoirdeparis.fr.
Halloween at Le Manoir de Paris, 18 Rue de Paradis, 75010
Tok-Tok workshops at the Palais de Tokyo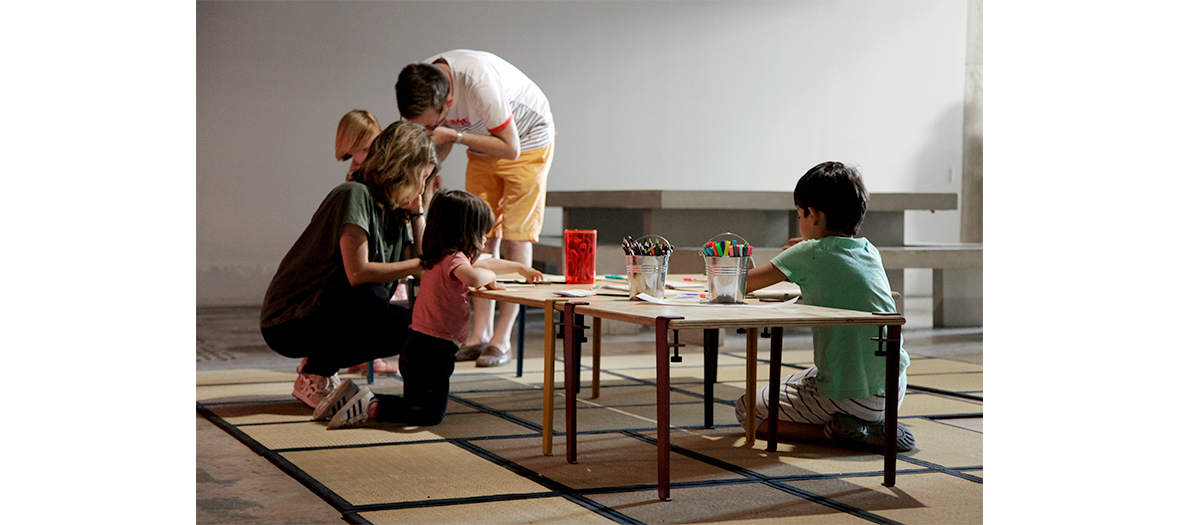 © Aurélie Cenno
Go check out the last exhibition of Palais de Tokyo, Futur, ancien, fugitif, while your offspring is having fun at the Tok-Tok workshops. For 2h, senses are awakened while creating an art work. Imagining and building a special object, pimping socks by discovering the dyeing technique, participating in street art workshops or even morphing into a mythological creature … This will keep them busy until the end of the holiday for sure.
From 5 to 10 years old, €12 per child, all the information on palaisdetokyo.com.
Palais de Tokyo, 13 Avenue du Président Wilson, 75116
A day at the farm in a quick metro run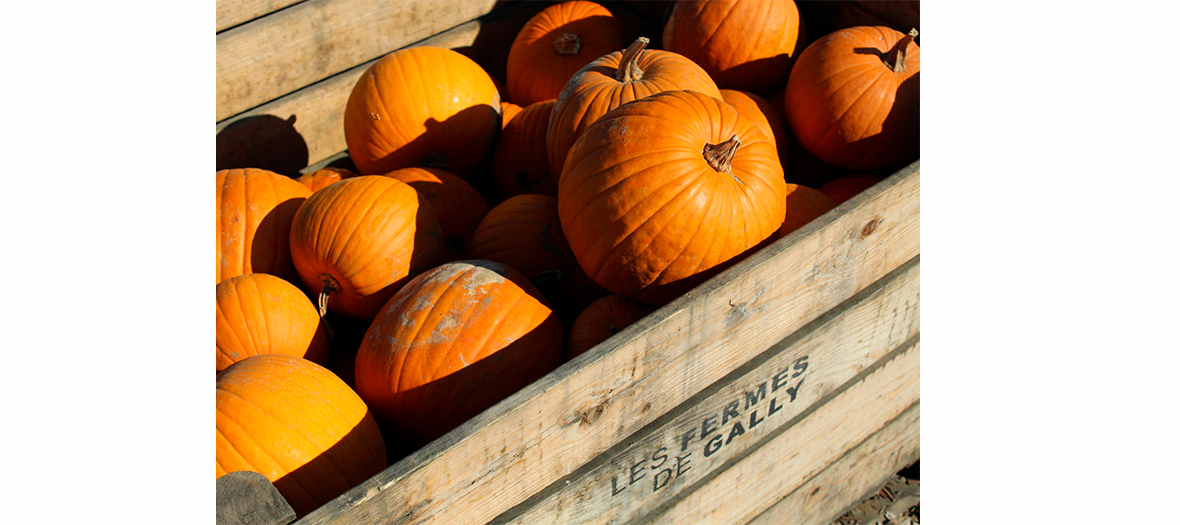 The coolest snobbism this Fall? Picking apples and pumpkins in a made in Paris farm inspired by urban farms near New York. Direct on line 13, the Ferme Urbaine is a country establishment in Saint-Denis.
A huge joyful space that is a hotbed for awakening with animals, workshops, meadows, forests and even to learn how to make bread.
Our favourite moment? The pumpkin fair until the 31st of October to pimp your Halloween decoration by creating the scariest pumpkin possible! A 100 % locavore and kid friendly experience, a lot more fun than going to the market, to prepare the best of comfort-food dishes.
Workshops beginning at the age of 5 years old,  starting at €9. Information and reservations on lesfermesdegally.com.
La Ferme Urbaine, 112 Avenue de Stalingrad, 93200 Saint-Denis
A street-fishing option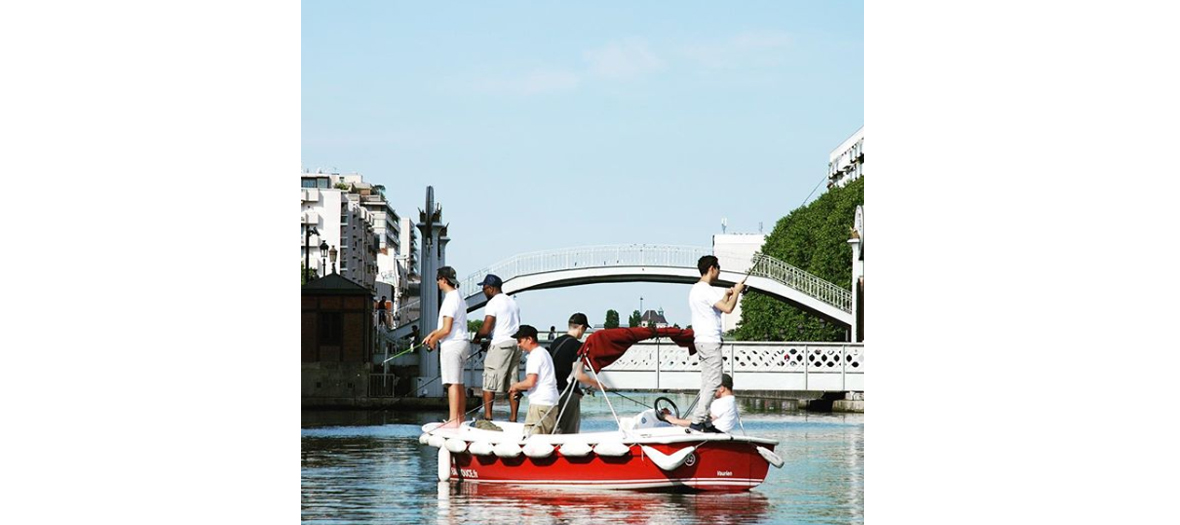 In keeping with hipsterisation, street culture is taking over the grandad code. Thus, the latest activity after skateboarding is street-fishing. An unusual and stylish activity, taking place along urban canals and rivers in a no-kill spirit. You catch and release the fish without hurting it.
Everything to please the kids…, Aurélien opened his first school in the 19th. While grown ups can partake, kids also have the right to fish!
Every Saturday from 10am to 1pm and/or from 2pm to 5pm. €20 per session.
Info and reservations on naturlishacademy.fr or with Aurélien on 06 73 87 16 65.
Unwinding during a zipline outing
If your delicious little ones really need to unwind, we have found the solution without having to take them to Disney. In this case, a place half-way between a garden and an adventure park in the Parisian country side.
In addition to mini-golf, treetop accrobranche, the farm with the animals and baby courses for little ones, the big hit is ziplines—absolutely tops for a sport stroll in and out of the trees for 2h. For all those seeking out strong sensations!
The plus: no need for a car, you can get there with the RER A followed by a shuttle!

€23.50 for adults and €17 for kids under 12 years old. All the info on www.aventureland.fr.
Taking off at the theatre
The mini fans of Around the World in 80 days and Twenty Thousand Leagues under the Seas already enjoyed this wonderful spectacle at Mogador. The musical comedy Jules Verne is back in a remastered version at the Théâtre Edouard VII, joyful and fanciful.
An amazing voyage through sea and sky, alongside Captain Nemo.
On Saturday at 2pm and Sunday at 11am. Beginning at 4 years old, about 2h with intermission. Starting at €15. Info and reservations on theatreedouard7.com.
And for the team #passiondisney, the famous tale of Andersen, The Little Mermaid, is landing at the Comédie Française with a super poetic scenography signed Géraldine Martineau. A very moving spectacle thanks to a terrific casting (Adeline d'Hermy, Jérôme Pouly) and the wonderful staging of Salma Bordes that is going to be enjoyed by everyone, from little ones to nostalgic parents.
Representations until the 10th of November. Wednesday to Sunday at 6:30pm,             starting at €9.
Info and reservations on comedie-française.fr.
Testing a yoga class
It's the must-test relaxing activity to enjoy a family holiday without any boisterous screaming or tension. Le Tigre Yoga Rive Gauche is organizing a family workshop on Wednesday the 23rd of October to open up your chakras all together.

During a 2h session, the amazing Yogini and dancer, Marion Sebih, are inviting you to relax and reconnect with your child in a very playful manner along with music. On the programme: animal postures to balance your energies in an atmosphere of good humour !
Starting at 3 years old, €49 by duo with a small snack included. Info and reservations on tigre-yoga.com.
Tigre Yoga Club, 101 Rue du Cherche-Midi, 75007
Also discover 10 very stylish courses for small Parisians and Zurich, the Fall destination.