What are the must-have pieces of a trendy Parisienne's Winter wardrobe? Her basics are in her image: furiously trendy, sexy, warm and comfortable, while displaying a fit and chic allure.
Do It In Paris went to check out the new ultra-inspiring collection in limited series of the Petite Mendigote label: "Cosy Noël at L'Hôtel Particulier". To shop urgently!
Irresistible pastel velvet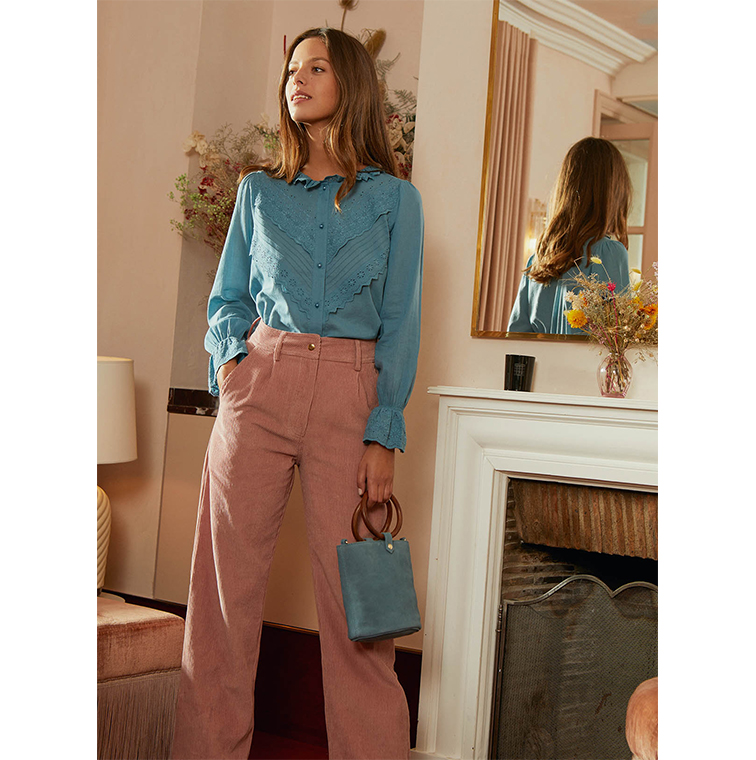 Spotted on all the shows this season, powder pink or light blue corduroy velvet pants convey the perfect allure of the stylish Parisienne. And this model by Petite Mendigote is ideal.
Its high waist streamlines the silhouette, making legs look longer and fannies smaller.
We like: combining it with a cute blouse to accentuate the masculine-feminine effect.
Gabin Velvet Pants in corduroy, €120. Exists in blush rose, glacier blue or navy.
The star leopard bag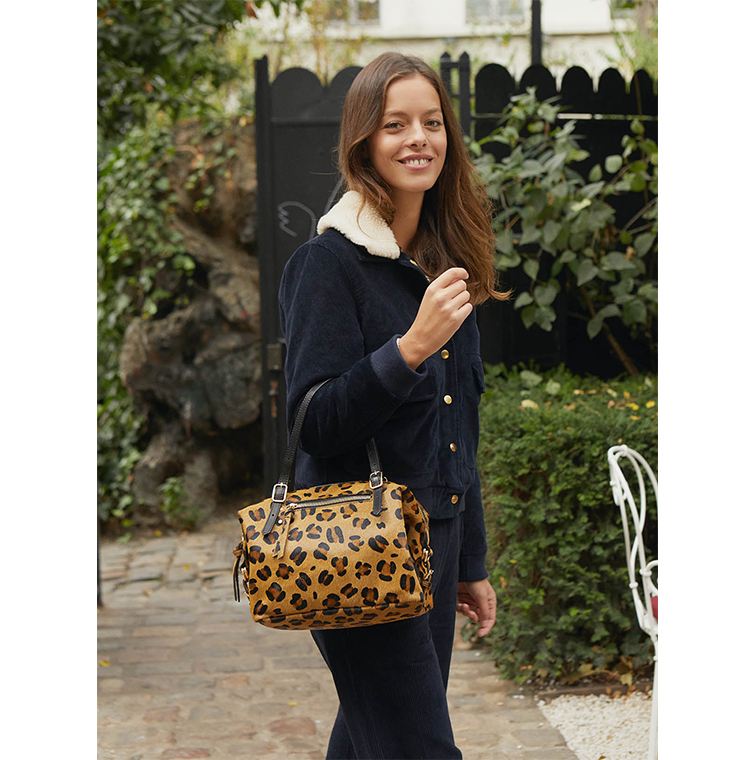 It has it all: an elegant leather, the perfect waist to slip in your pro iPad and files during the day, and keep it with you during trendy happy hours in the evening. In short, it's the iconic it-bag of the "real" Parisienne.
We like: the ever so trendy leopard print, that gives it a rock style capable of twisting a strict suit or a total black look.
Little Imane bag in leather with cowhair, €235.
Our dream boots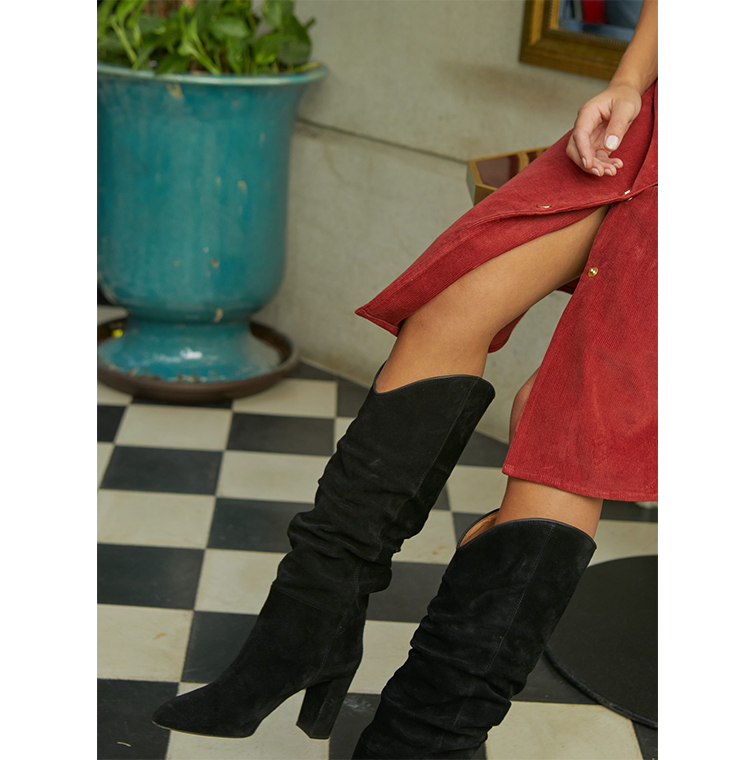 This Winter will be booted or it will not be. And the pair by Petite Mendigote is a perfection. To go out for brunch, dance, work—you will never want to take them off.
We like: the top of the leg, featuring a discrete ultra-trendy and slightly "cowboy" detail, without looking like Lucky Luke... The rest of the shoe is super: a suede effect for the "less is more" side, a heel neither too high nor to low, to keep the sexy, yet comfy effect.
Blongios Suede Boots, in black goatskin leather, €260.
The perfect bucket bag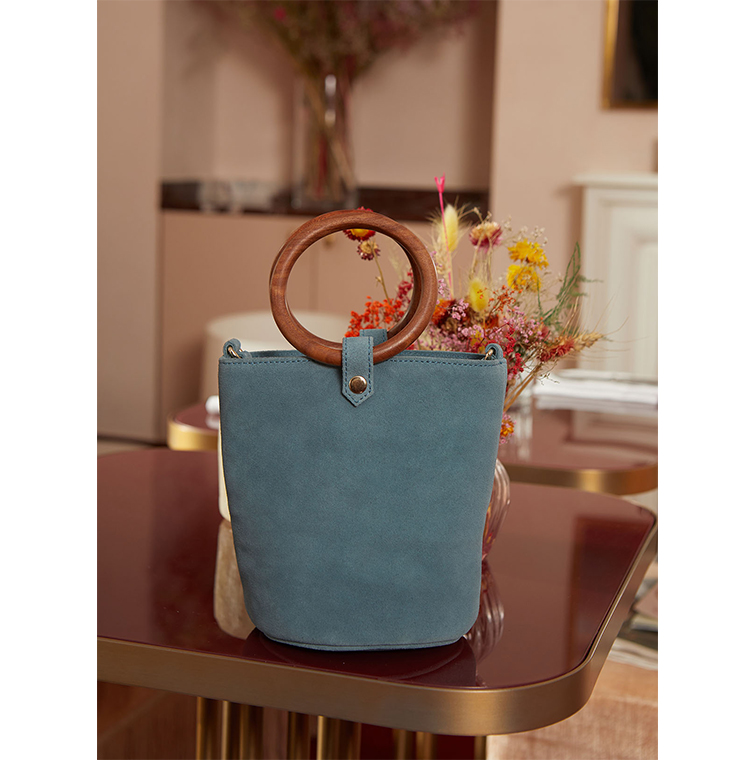 This is the new stuff-it-all of the real Parisienne. The bucket bag has become a must-own, however it needs a little extra something. At Petite Mendigote, its powdery colour, its very chic wooden handles, its romantic and bohemian style make it a new best-seller.
We like: the possibility of carrying it by hand in an elegant evening version, or adopting the "shoulder strap style" during the day to go bike riding or riding on the metro.
Ariel Split bag in cowskin leather, 145 €. Exists in blue, rust or black.
The cute midi skirt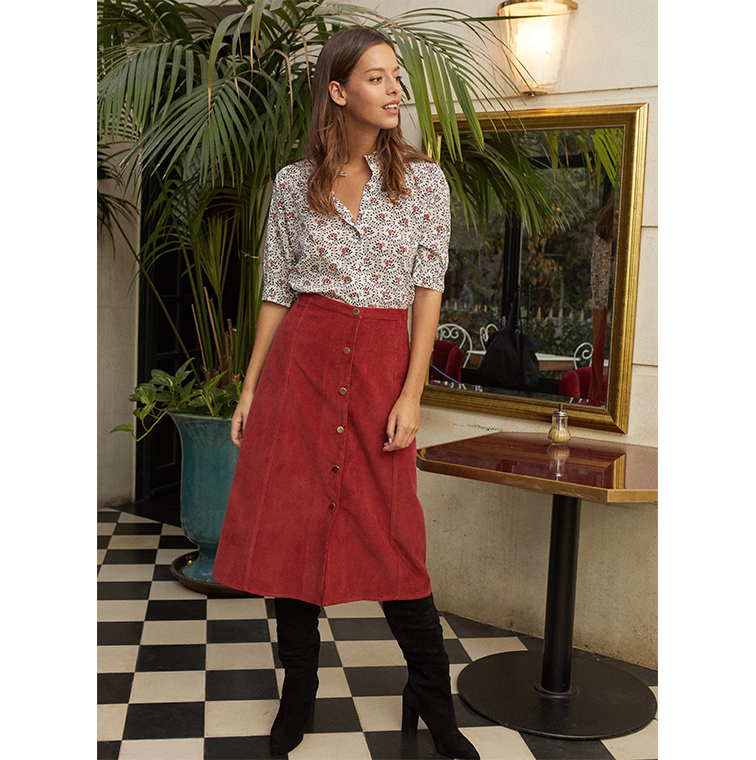 It's the new indispensable of fashionistas: a midi skirt in pink corduroy. Its heart asset? A cut that is both fashionable and very flattering. Depending on whims, pretty very couture golden buttons allow a very amusing leg game certain evenings… or playing it more soberly, according to the mood of the day.
We like: wearing it with chic boots to work or sneakers to chill in Montmartre during the week-end.
Elise Velvet skirt in corduroy, €115. Exists in pink or navy blue.
The powdery fanny-pouch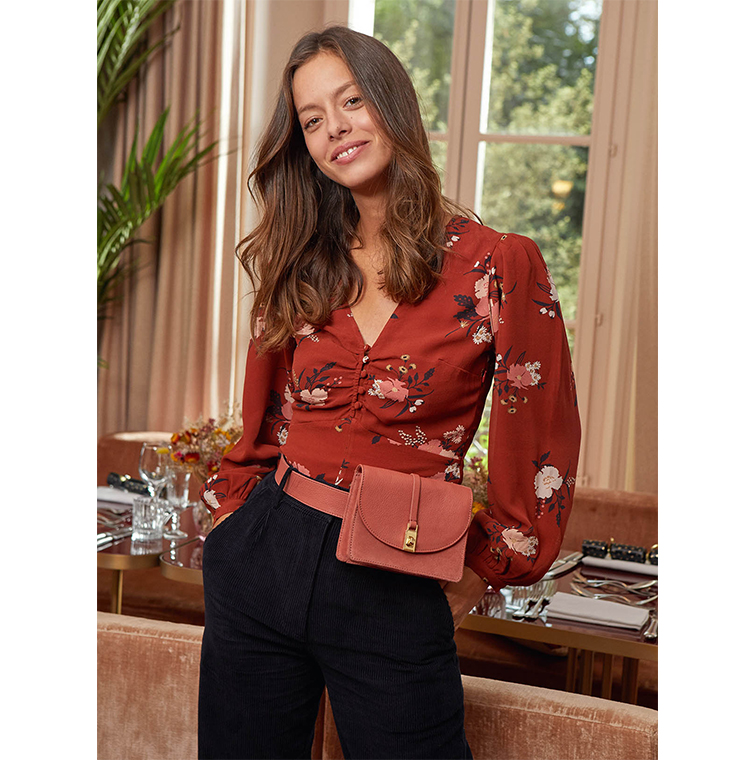 Who would have believed it? Left by the wayside for a long time, the fanny pouch is finally part of the Parisienne's silhouette. Under certain conditions of course. This bag to worn around the belt must be snobbish with a strong stylish connotation. Here: its geometric shape, its golden clasp and its sophisticated colour cumulate all the heart assets.
We like: its small hybrid side that enables to wear this baby-bag as a fanny pouch or with a shoulder strap.
Small Ella bag in cowskin leather, €135. Exists in black and in blush rose.
A dress, even better!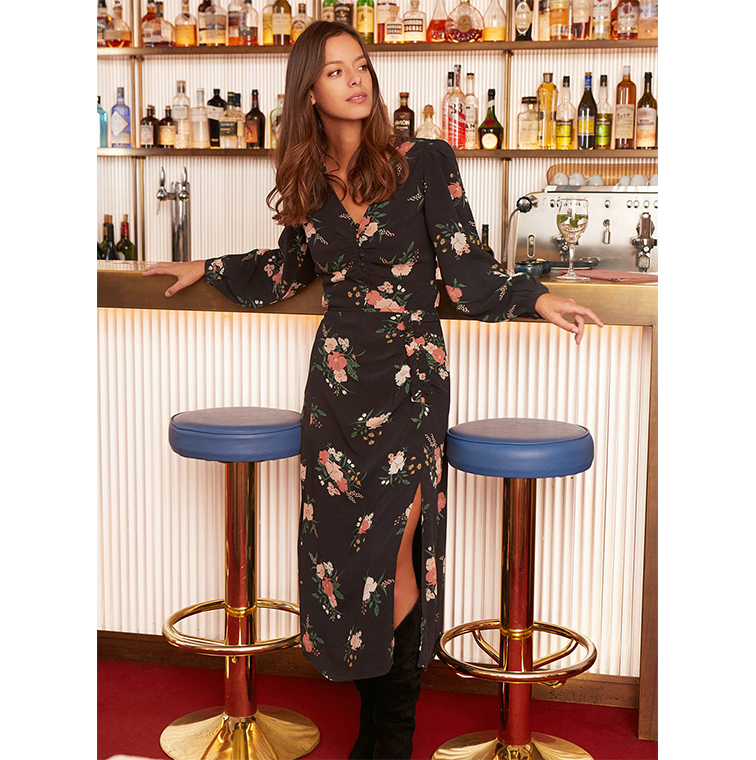 You get the picture, the long floral dress is the coolest outfit this Winter. But to ensure an even more advantageous silhouette, like it's done at Petite Mendigote, team up a criss-cross heart with a slit mid skirt. On the sly.
Monica skirt 100 % silk, €135.
Clara shirt 100 % silk, €135 €. Exists in black and in rust colour.
We like: mismatching pieces or playing with a total look. Hurray for the 2-in-1!