What are the best beauty products to shop in the pharmacy? Kahina Abrous , from the famous Matignon pharmacy (open 7/7 and every day including public holidays), renowned for its sound advice and recommended by the best doctors, offers us an ultra sharp selection.
La Rosée body scrub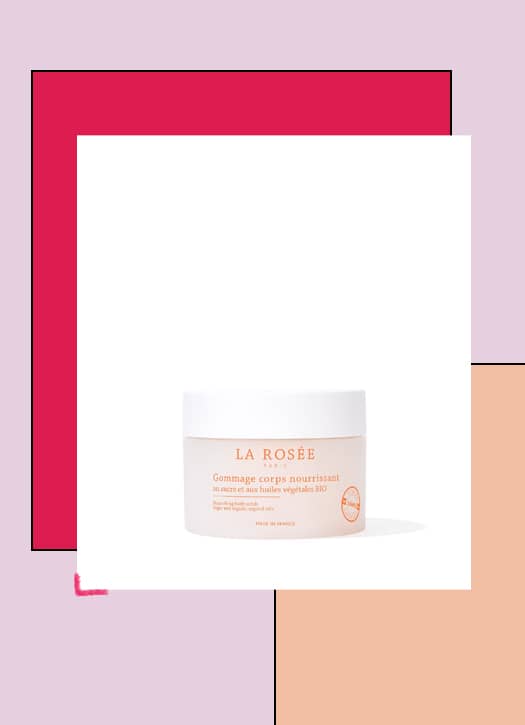 Objective: extraordinary exfoliation
Why does the pharmacist love it? " This body scrub , with grains of sugar and 100% organic vegetable oils, gently exfoliates and intensely hydrates the skin. Used twice a week, it transforms crocodile skin into velvet skin. "
Nourishing body scrub,La Rosée , € 16.90
Perfect body 30 Eneomey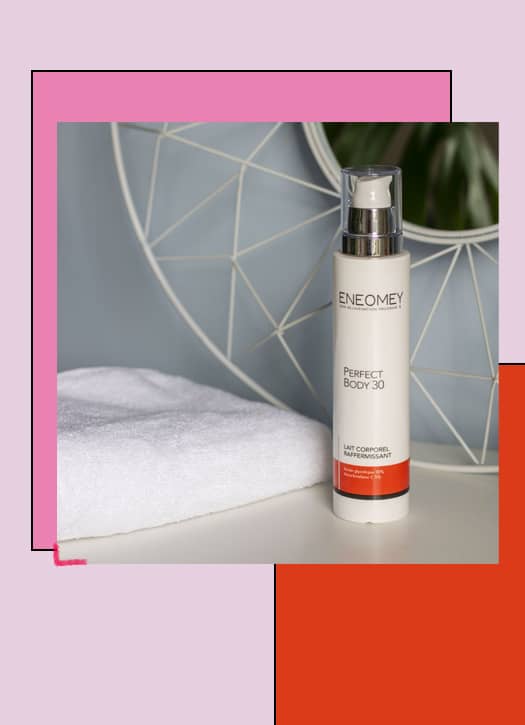 Objective: to firm, tone and boost cell renewal
Why does the pharmacist love it? " This body milk very concentrated in fruit acid and vitamin C is absolutely incredible, not only to firm all sensitive areas of the body such as the arms, buttocks, stomach and breasts, but in addition it stimulates cell renewal and elimination of dead cells, thus preventing skin aging. We start to apply it gradually 2 times a week to arrive smoothly at a daily frequency and we do not hesitate to apply it by insisting on the dry areas such as the elbows and feet. "
Perfect Body 30 150ml, Eneomey , € 60
Cicabiafine hand cream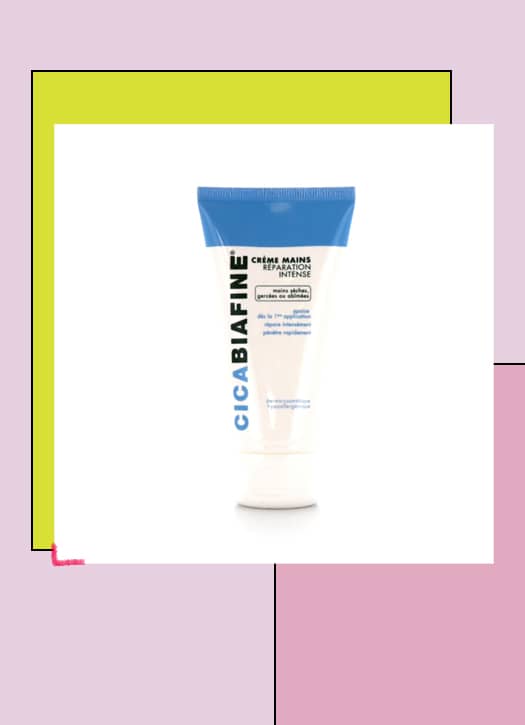 Objective: protect and repair the hands
Why does the pharmacist love it? " This wonderful extra rich hand cream soothes from the first application, repairs and protects thanks to its composition based on panthenol, glycerin and a petroleum jelly derivative. Very useful in these times of Covid where the hands are attacked by hydroalcoholic gels and the cold. I particularly recommend it for its incredible results, its price and its rich but melting texture. "
Intense repair hand cream, Cicabiafine , from € 6.05
Glycolic renewal cleanser Skinceuticals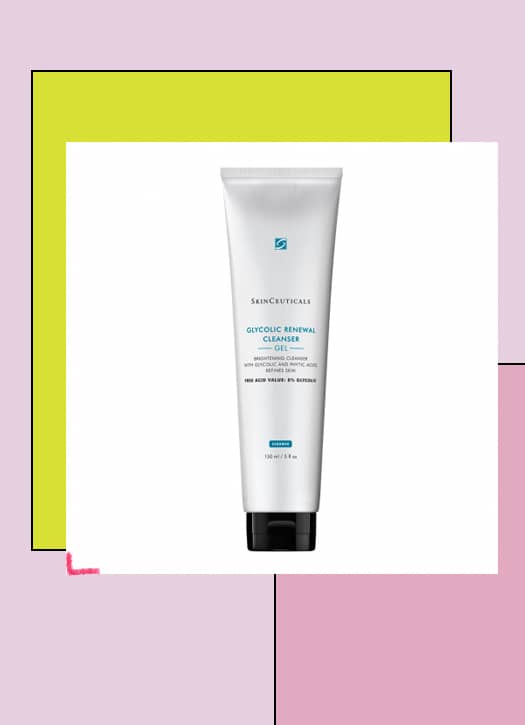 Objective: skin cleansing worthy of the best pros
Why does the pharmacist love it? " This exfoliating cleansing gel concentrated in glycolic acid eliminates without attacking all impurities and excess sebum , unclogs pores and tightens the skin texture. "
Glycolic renewal cleanser 100ml, Skinceuticals , 40 €
To smooth and hydrate: Decléor antidote serum
Objective: a shot of glow
Why does the pharmacist love it? "This milky serum derives its strength from its formulation, whose active ingredients are 97% of natural origin. Its composition of floral waters and essential oils such as peppermint , sandalwood and patchouli and hyaluronic acid makes it a flagship product to strengthen the skin barrier, detoxify, smooth, hydrate and plump in depth. Perfect in winter with its anti-pollution active ingredients when the skin is more vulnerable and tight. With 3 drops applied morning and evening before the treatment cream, the effect is instantaneous.
Antidote serum 30ml, Decléor , € 35
Stop Pranarom button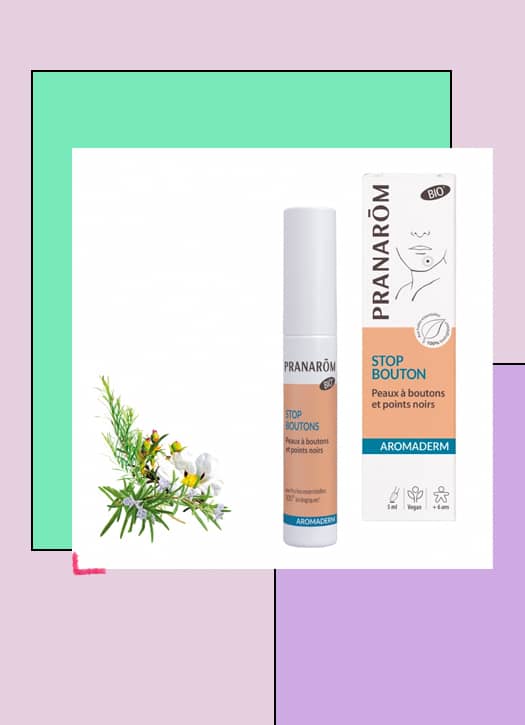 Objective: the anti-button SOS in record time
Why does the pharmacist love it? " With 100% organic essential oils and vegetable oils , its well-targeted formula eradicates pimples and blackheads, calms red areas. An emergency treatment to be applied locally twice a day to the areas to be treated. "
Stop button 5 ml, Pranarom , € 5.99
Eye patch pink Patchness and organic cornflower hydrosol Puressentiel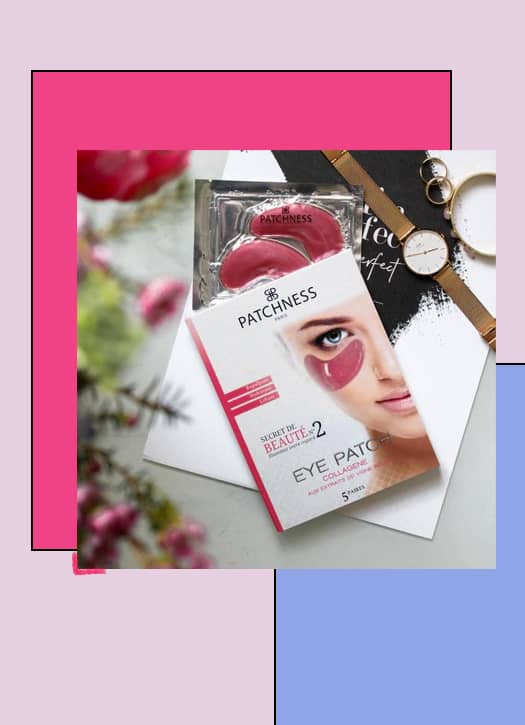 Objective: eliminate puffiness and dark circles and regain a look worthy of a good night's sleep
Why does the pharmacist love it? " With a cocktail of active ingredients, this hydrogel patch packed with collagen is one of the most innovative and effective products to eliminate puffiness. It is applied 15 to 20 minutes and removed without rinsing, then gently massaged with the excess left in the patch. "
Another essential: " Simple but so effective, organic blueberry water that is transformed into an ice cube to put on the pockets is great for decongesting tired eyes. "
Eye patch pink, Patchness , € 14.90 - Organic cornflower hydrosol, Puressentiel , € 12.90
Darphin Soothing Intral Cream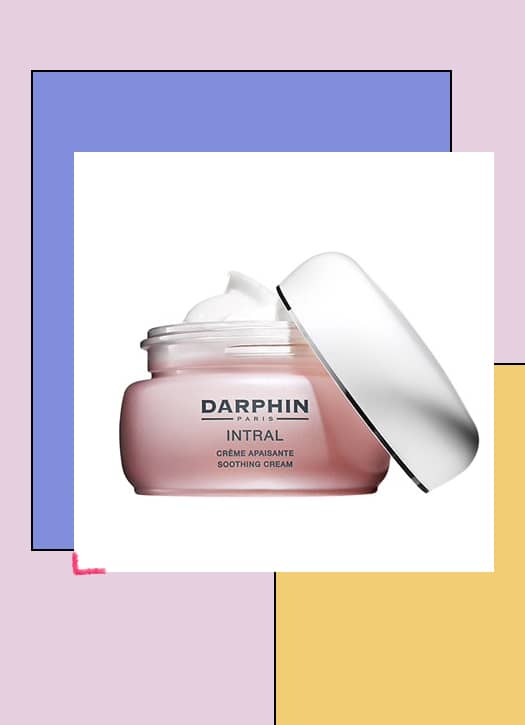 Objective: a soothing treatment that protects against pollution and urban stress.
Why does the pharmacist love it? " Ultra-light, this cream with 80% ingredients of natural origin, illuminating essential oils, marine extracts and hyaluronic acid is the perfect treatment for city dwellers with sensitive and irritated skin, to be applied morning and evening. . "
Soothing intral-cream 50ml, Darphin , € 52
Also discover 6 new radiance boosters and body care 2.0 .