Cool! For once, we are going to be able to emulate socialites and parade around town with the most trendy accessory of the moment that all the fashionistas are frantically showcasing on Instagram accounts.
Object of the crime? Rich Gone Broke watches,  the hot new watch maker whose fab pieces at very democratic prices (50 à 70€)  have frankly nothing to envy from Place Vendôme houses.
We like: the resolutely fashionable and unique style of this very trendy label. Starting with their very chic watch faces, round as their Marcel model or couture like the « Claude Cognac », to be customized with bracelets that are all ultra cool, Made in France, of course—in leopard, zebra, liberty or leather.
We adore: the must-have of the brand such as the Gold Blue Nato really bluffing or the darling hipster Rose Gold Montréal model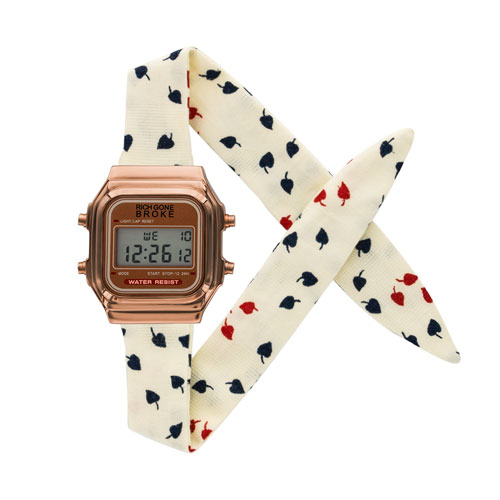 All the info on www.richgonebroke.com
By Elodie Rouge @elorouge