She has the job all Parisiennes fantasize about… Director of Communication and External Relations for the Ritz in Paris. Outstanding elegance, solar personality : this Hitchcock beauty marvelously personifies the image of the mythical Palace. Not surprising: Anne Benichou worked with Anna Wintour before taking over corporate communications for the Ritz. Her fascination for Traveling with a big T, she owes it to her Italian mother "who enabled me to discover many places on earth and took me with her on marvelous journeys where I marveled at everything". During out interview, she gave us the occasion to slip into her stilettos and to dream.
How does one go from working for Anna Wintour's team at Vogue to the Ritz ?
I have been passionate about fashion and traveling since forever. I began my career at Condé Nast, with an internship at Vogue Spain in 1999, which then led to a an assistant job in the editorial office of Vogue Italy. Afterwards, I became Fashion Associate at American Vogue, in Anna Wintour's team and the Parisian office. Just imagine, 10 years at the heart of this press temple and in charge accessories and the production of photo sessions all over Europe!
Then one day, in 2009, I was introduced to the General Director of the Ritz (the hotel where Anna Wintour stays for each fashion-week in Paris) and who gave me my chance and mostly put his trust in me- by offering me the possibility of gaining access to this job without having the slightest training in hotel management, since I studied fashion and marketing. So 7 years earlier, here I am newly arrived at the Ritz Paris on bright August day.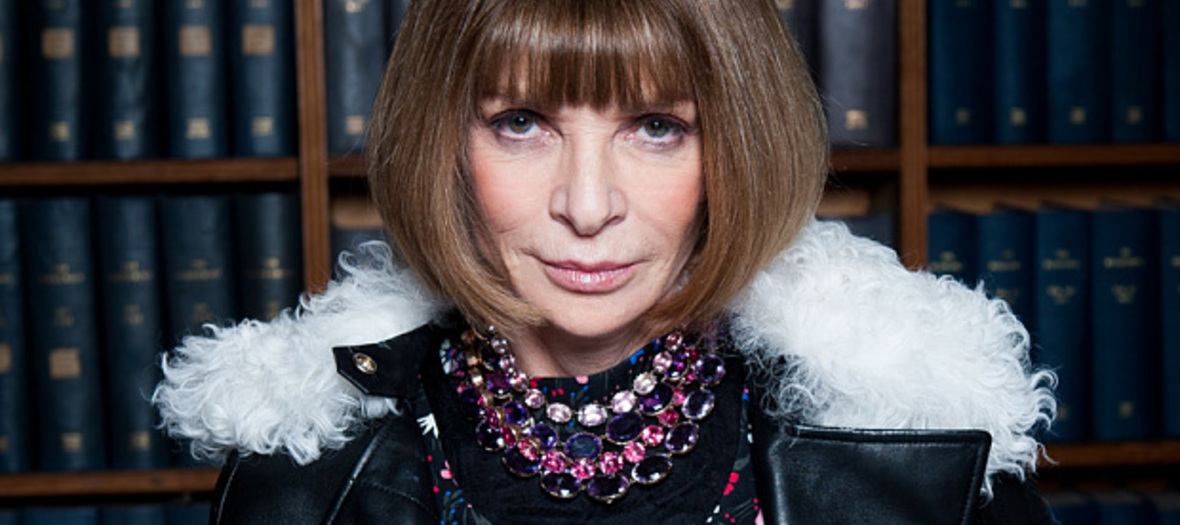 24h in the life of a working-girl…
The day starts out very early, a glass of freshly squeezed fruit by my man and we are headed for our hotels, since he also works in the hotel business as Catering Director.
I attend the 8:30am morning briefing, our 'bible' and pinpoint all the daily arrivals - our VIP clients whom we must pamper, if there are any particular events to follow and for my specific department, if there are journalists present whom we need to take care of.
Then come the various rendezvous of the day: for our magazine Ritz, for our gallery and partnerships, etc.
I also travel quite a bit and am often out of town: North America, Pacific Asia and United Aram Emirates­—destinations vary. I prepare all the events as well as the hotel promotion.
I have a light lunch with a small salad and fresh juice, next to my office.
The afternoon continues with in-house meetings and in the evening, if the agenda allows it, I take a Pilates course with a super coach who teaches me how to breathe and relax after a busy day—especially after this period of intense reopening!
Your combat outfit for a work day ?
I like feeling at ease in my clothing which allows me to cope with my long days at the hotel. I generally wear pants —a superb discovery was Claudie Pierlot this season with a 70's-Ultra comfortable style. Basic black that goes with everything. I accessorize my outfits and like wearing all sorts of jewellery that I bring back from my travels. I particularly adore earrings and have many pairs.
I dress a lot at Tara Jarmon, it's very feminine and I enjoy the color fantasy she uses for her models. I also like to shop around and discover new brands.
My small luxury is Alaïa... for all his perfect dresses that cling to the body marvelously. I am a big fans of shoes, which I buy a lot of —sometimes too many. I often wear silk blouses from Other Stories, with very simple cuts and just the right touch of originality.
Your tips to be impeccable ?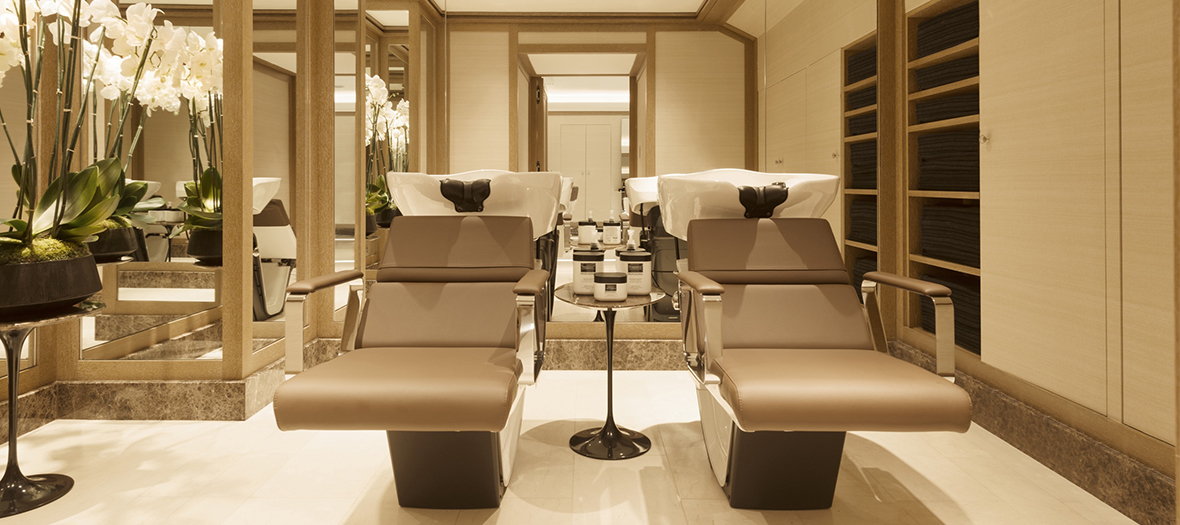 My number one tip that is really indispensable to feel well is a session with Martine de Richeville. Martine is a fairy, Her body remodeling is just fabulous. www.martinedericheville.com
I trust my hair to the salon of David Mallett (who is soon going to open his salon near us, starting the 5th of September : le Blond Ritz'). I really adore this place, the atmosphere, it's truly a relaxing moment for me. A bubble of oxygen. Anthony takes care of my colour. Emmanuelle of the Tokyo treatment to nourish my hair, giving them strength and resistance. www.david-mallett.com
In terms of make up, I hardly wear any, but I take great care of my skin that I clean and moisturize a lot. Avene, Darphin or Filorga are my three favorite brands.
I always have on me a very nice CHANEL lipstick. Indispensable. And my nails are always painted. I have it done in a salon near my house and near rue du Caire, quick and impeccable.
The restaurants that never disappoint you
Enza e Famiglia, right near us, for their fab pizza and truffle pasta. A must. The team is superb and they are always welcoming.
Le Cherche Midi, for their Italian savours and Carlos for his generosity: house pasta, truffle mortadella and other charcuterie marvels. A pure treat.
I also like breakfast, my favorite moment of the day, Claus has won the wager of offering the perfect grocery store with everything you feel like eating in the morning: his cinnamon hazel nut brioche, detox juice and a perfect cappuccino.
A detox tip to stay in shape ?
I am a fan of the monodiet, once a week, thanks to the precious advice of naturopath Catherine Malpas.
The small luxury that you would recommend to when they come to the Ritz ?
Our new Tea Time with the Proust Salon. The experience of teatime à la française with sweet delights prepared by our Pastry Chef François Perret and his team.
Another small pleasure is the discovery of our Ritz Club, ensured well-being with our superb pool and a must-try, our new CHANEL space with unique customized treatments.
A princess experience to treat yourself to once in your life in Paris ?
One night at the Ritz.
With the man of your life.
And having a one-on-one dinner at the Table de l'Espadon, our new universe signed Nicolas Sale.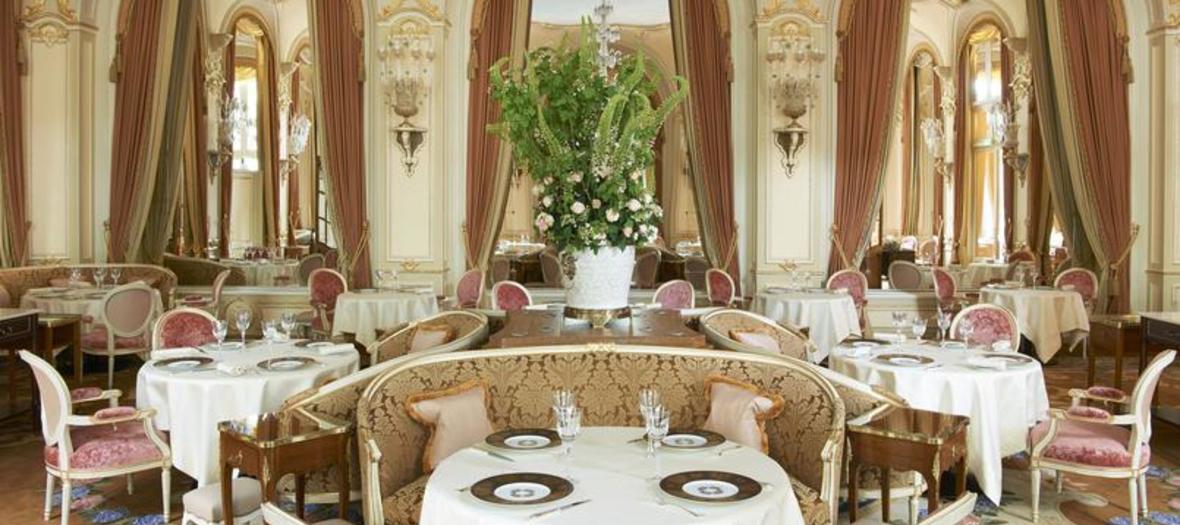 A Parisienne who inspires you?
Parisiennes are all very coquettish, but I have no particular role model. They all have a fashionista attitude and trends are perfectly respected; I am not too keen about following trends, but I like fashion in keeping with my whims and moods.
Your favorite boutique?
Le Bon Marché. My personal temple.
I can spend an entire day there, I like discovering all their selections. Fashion, Home, Accessories, without forgetting La Grande Epicerie, where I try to go shop when I am not hungry, otherwise I buy everything in sight.
Never witout…
My pouch.
I like wearing all sorts of pouches, in leather, fabrics, of different shapes and sizes.
I always carry one with my and have all my personal stuff inside which enables me to survive anywhere.
Your latest heart throb ?
An old fashioned ring in yellow gold and inlaid stones that I just brought back from my trip to Sicily, near Syracuse.