Every fourth Thursday in November, Americans go all out for Thanksgiving, this traditional holiday celebrated with family and friends around a turkey and pumpkin pie. Impossible to miss! So, while restaurants, who abide by this Yankee holiday get together will not be able to open for the occasion, here are three addresses with their menus, desserts and recipes in order to be able to celebrate at home. Order now!
THE COMPLETE MENU OF ERIC FRECHON DELIVERED BY PUBLICIS DRUGSTORE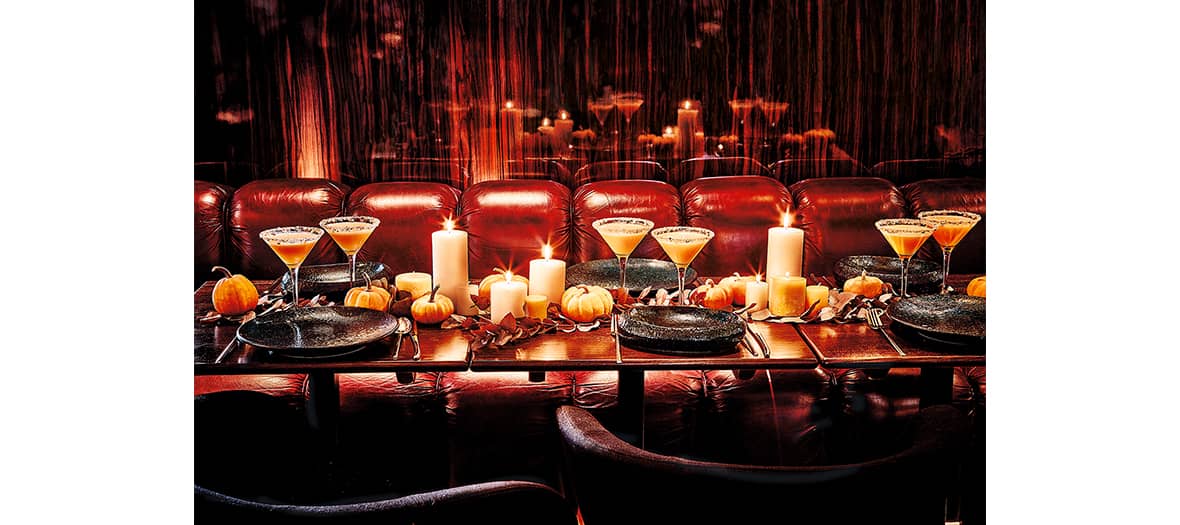 Yummy, to celebrate turkey and Thanksgiving, Eric Frechon has concocted for the mythical brasserie on the Champs-Élysées an exceptional US menu for two persons, delivered directly at home.
On the table: tempura of corn, pumpkin soup with chestnut slivers and roasted hazelnuts, stuffed roasted turkey and mashed sweet potatoes, with foie gras and gravy. Highlight of the show, the Drugstore Pecan Pie. Fun fact: the selection of American wines notably offers those from the vineyard of Francis Ford Coppola. Very hard to turn down...
Menu at €80 for 2 persons (beverages not included). Delivery from Monday the 23rd of November until Wednesday the 25th November at noon, to be ordered on corporate.tiptoque.com
THE CLICK & COLLECT PUMPKIN PIE OF SÉBASTIEN GAUDARD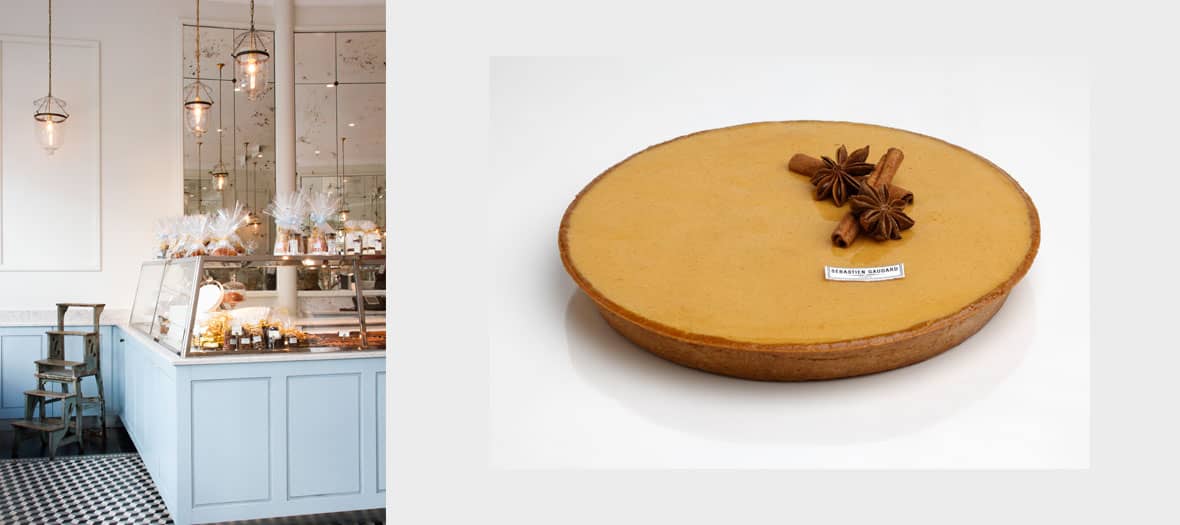 The rendezvous of elegant gals is no other than the very Vendôme gourmet boudoir of Sébastien Gaudard, the talented pastry chef of the Rue des Martyrs whose tea salon at the Tuileries is the hot spot during haute couture fashion week.
This sartorial gourmet has whipped up for Thanksgiving a pumpkin with spices and a pure butter shortbread crust, to be picked up as click & collect from his two Parisian addresses or to have delivered. It's the comfy dish that we all fantasized about in Friends and that we dream of year-round.
Pumpkin pie available until the 6th of December. Individual format €5.20, 4-6-8 persons starting at €17, to be picked up from Pâtisserie Sébastien Gaudard, 22 Rue des Martyrs Paris 9th or at the Sébastien Gaudard Restaurant - Salon de Thé, 1 Rue des Tuileries Paris 75001
THE EASY DIY RECIPE OF COQ RICO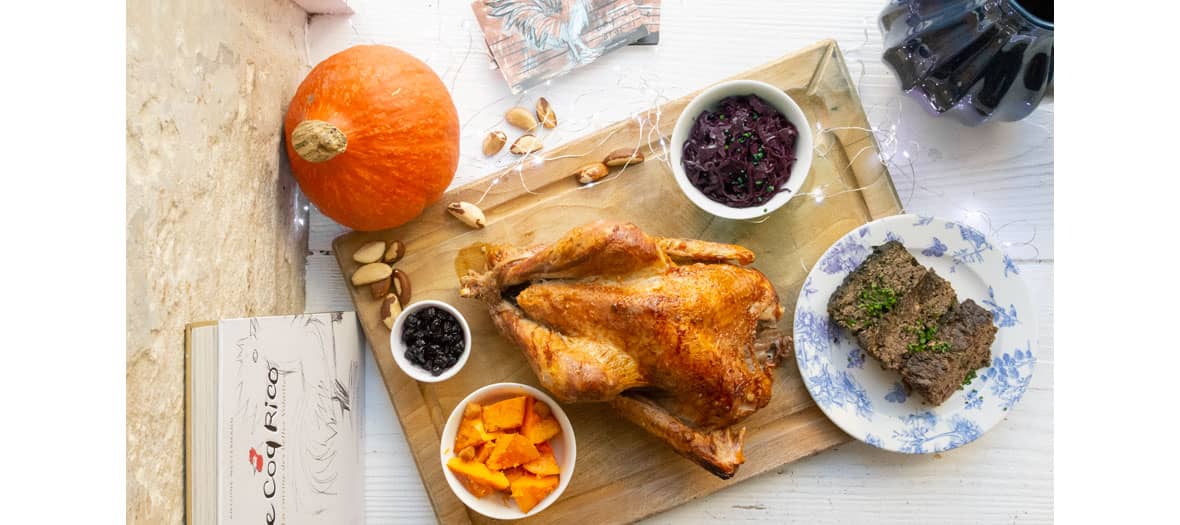 American by adoption, star chef Antoine Westermann is very serious about this annual US ritual and shows us how to celebrate Thanksgiving at home.
The best fowls in Paris can be ordered from the chef on the site lecoqrico.byclickeat.fr (starting at €60). For the rest of the dinner, the chef shares with us very simple 3 recipes that might just make Bree Van de Kamp green with jealousy.
Shopping list: Onion. Garlic. Milk. Butter. Hazelnut oil. Egg. Flour. Pumpkin (500g). Sweet potatoes (500g). 1 big jar of chestnuts. 1 can of corn. Parsley. Chives. Chicken broth.
For the mashed pumpkin and sweet potatoes: cut 500 gr or peeled pumpkin and 500 gr of diced up sweet potatoes. Peel and mince 1 onion and 3 garlic cloves. Heat up 4 tablespoons of oil and 20 g of butter in a large pot. Throw in the garlic and the onions. Cook for 3 to 4 minutes on a low flame. Add the pumpkin and soft potatoes. Cook on average flame until they are slightly caramelized. Add 20 cl of chicken broth. Cover the pot cocotte and allow to cook for one hour without stirring.
For the chestnuts: pan fry 20 chestnuts in 1 big nut of butter then deglaze with 15 of chicken broth. Cook and allow the liquid to reduce during 30 minutes.
For the corn bread: briefly heat up 150g of corn on a low flame than mash it. Chop up a few twigs of parsley and chives. Beat 2 eggs, 10 cl of milk, 1 tea spoon of flour and the chopped herbs. Salt, pepper and incorporate the mashed corn. Heat the mixture in butter, 3 minutes on each side, until you obtain a golden colour.
Tip from the chef: "Chopped walnuts and roasted hazelnuts can also be grilled in a pan (at low temperature), as siders. A perfect match with turkey!"