It will be the most coveted table during the FIAC ! Close to the Grand Palais Éphémère in the 7th arrondissement, Ruinart is creating an event for 15 days with Maison 1729 , the concept of which will be an " Unconventional Restaurant " * this year. In short: you will be able to test the cuisine of the most popular chefs of the moment with the exceptional bubbles of Ruinart.
Unconventional Restaurant *: an ephemeral table in the 7th district
The beautiful arty and foodie world is already panicking in front of its vibrant progra, in line with its carte blanche to British artist David Shrigley .

Warning: you will have to watch for reservations . To celebrate the Ruinart-style lifestyle, the champagne house has convened the coolest and most cutting-edge gastronomic scene of the young generation with a line up of guest chefs like Julien Sebbag , Céline Pham or Alexandre Gauthier .
What do they have in common? Avant-garde, ultra-creative and committed cuisine.

2-star star chef of La Grenouillère , the brilliant Alexandre Gauthier comes to deploy his genius for an extraordinary 5-course lunch with two glasses of champagne (150 €).
Alessandra Montagne (Nosso), Julien Sebbag (Creatures), Cathy Paraschiv (Ibrik) and Antonin Bonnet (Quinsou) will provide author cooking sets around 3 dishes and 2 glasses of champagne (€ 80 for lunch, € 90 for having dinner).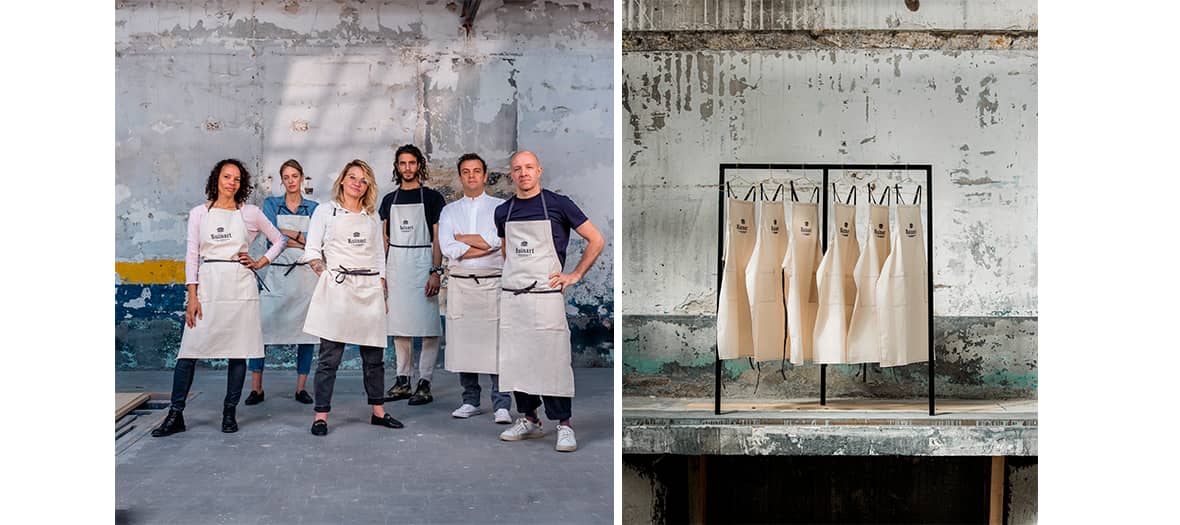 Céline Pham's brunch
Here, no snobbery. The new codes of an assumed relaxed luxury are also the credo of this address more than ever in tune with the times. The two iconoclastic chefs Céline Pham and Valentine Davase will take turns at the weekend to provide a dream-like champagne brunch (€ 60 brunch).
And for lovers of raw but extraordinary products: a bubble and cheese pairing has been orchestrated with the artisans 2.0 Taka & Vermo , the cheese factory in the 10th district which is making a lot of noise (€ 60 per tasting).
MAISON 1729 - Unconventional Restaurant * from October 16 to 31, 2021 36 rue Chevert, Paris 7th
Reservations: www.ruinart.com
Alcohol abuse is dangerous for health. To consume with moderation.

* Unconventional restaurant