This summer, two inseparable basics are going to follow us everywhere: sunglasses, natch, and the famous t-shirt that is making its come-back. The morning exercise before slamming the door? Trying to match up both of them by calling on your fashion instinct. Nothing could be more simple: just follow the latest trends.
Back to the 2000's inspired by Rihanna, American school girl in the Selena Gomez style, badass sexy like Gigi Hadid or dolce vita worthy of Monica Bellucci—holidays are more stylish than ever.
For fanatics of the 2000 years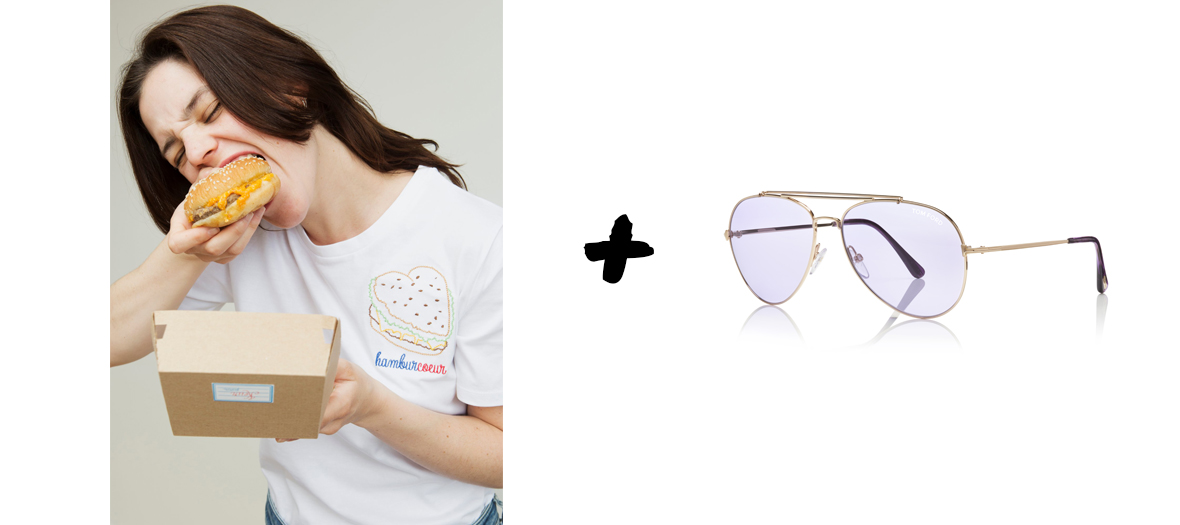 Nostalgic of the looks showcased by Destiny's Child, Britney Spears and Anastacia? The good news: the years 2000 are making their come-back. Make room for the white t-shirt and tinted glasses such as those worn by Rihanna and the Hadid sisters on a daily basis.
Small passion for the "Hamburcœur" tee of Keur Paris (delivered in its burger box, so cute) and for these wildly retro shades by Tom Ford.
T-shirt "Hamburcœur" delivered in its burger box. Limited edition. Keur Paris, 45 €.
Lunettes Indiana, Tom Ford, 395 €.
For confirmed fashionistas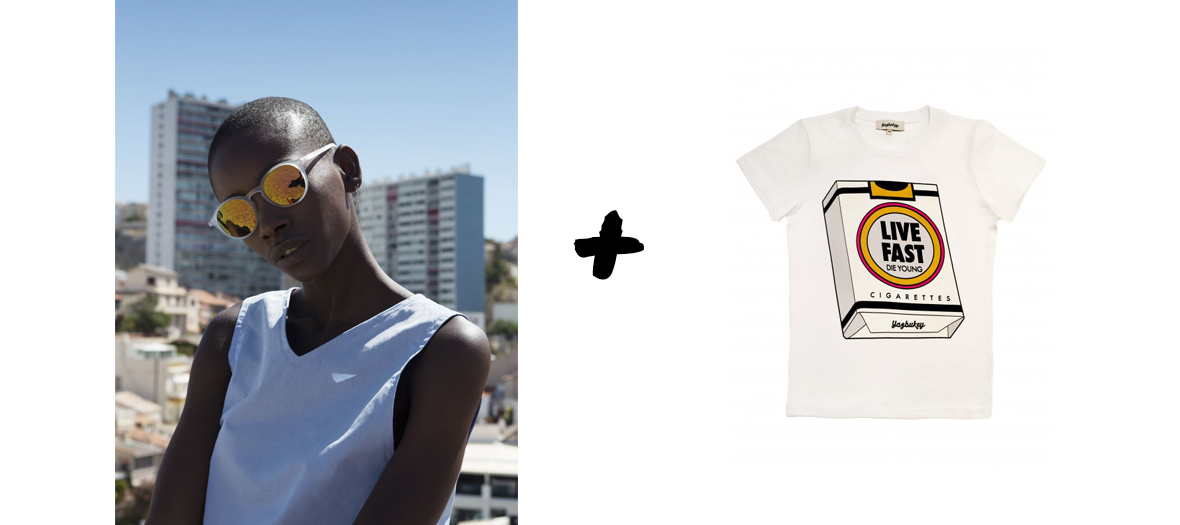 For you, fashion rimes with fun and panache. So you might as well amuse yourself with these fresh sunglasses born from the collaboration between Izipizi x Atelier Bartavelle, and this resolutely pop t-shirt by Yazbukey, the designer known for assumed kitschy pieces. Or when dressing up becomes child play.
Izipizi x Atelier Bartavelle, 40 €. Disponible chez colette, au Bon Marché et sur izipizi.com
T-shirt "LIVE FAST", Yazbukey, 60 €.
For pretty ragazze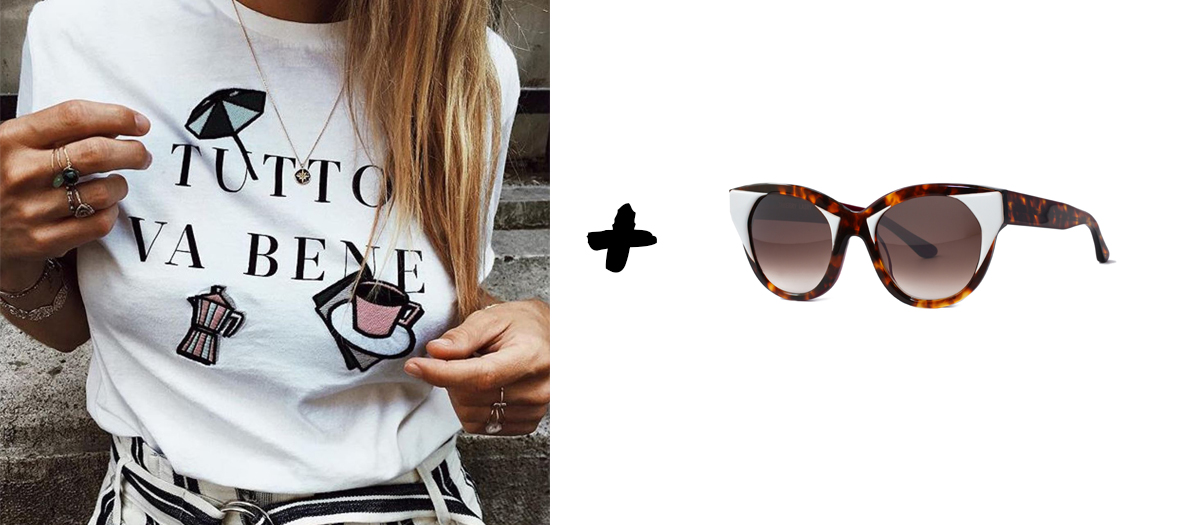 Is it a dream, or do you need holidays? Getting away is at the end of this drawer with this adorable white t-shirt nabbed by all the cool instagrammers, Costa Croisières x L'Etiquette, with patches bringing to mind the dolce vita and delivered in its pizza box. On the tip of your nose, Thierry Lasry star sunglasses, worthy of the leading Italian icons.
Costa Croisières in collaboration with the fashion studio L'Etiquette. Sold in pizza boxes, in limited edition, 39€.
Available Publicis Drugstore, 133, avenue des Champs-Elysées, 75008 or on www.publicisdrugstore.com
ARISTOCRACY Tortoise & White, Thierry Lasry, 200 €.
For school girls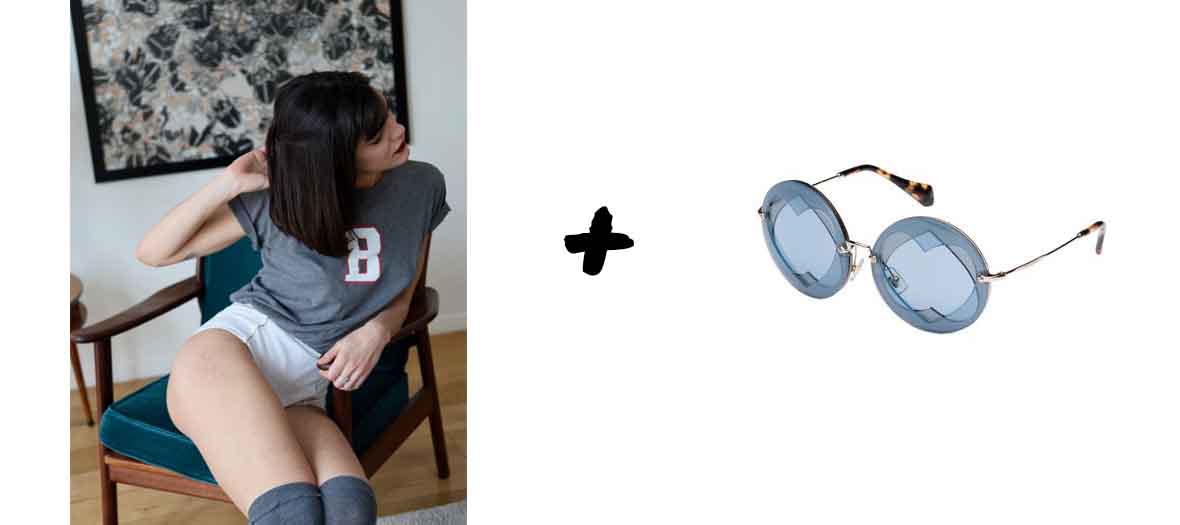 Young in body and spirit. A mantra to apply right down to your summer look with this Body&Clyde panties / t-shirt duo like a real UCLA campus girl, supple and sexy, to be worn with the must-have denim shorts. To confirm the deal, small round Miu Miu sunglasses, ultra trendy with their blue tinted lenses.
Body THE B® in limited edition Body&Clyde, 69 €.
Astral Blue Lenses sunglasses, Miu Miu, 270 €.
For modern badass girls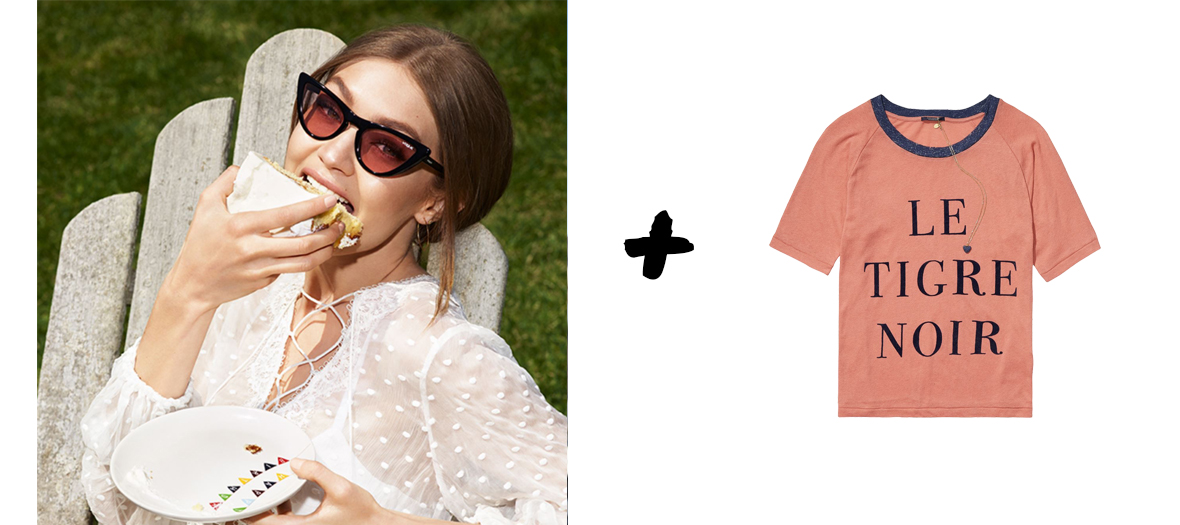 Fan of the Hadid sister coolitude? We immediately nab the retro sunglasses of Gigi for Vogue Eyewear, to be modernised with a loose feline Scotch&Soda t-shirt loose with built-in necklace. Yes ma'am.
Boxy T-shirt with graphics, Scotch & Soda, 56 €.
Gigi Hadid sunglasses collection for Vogue Eyewear.
For geek fashionistas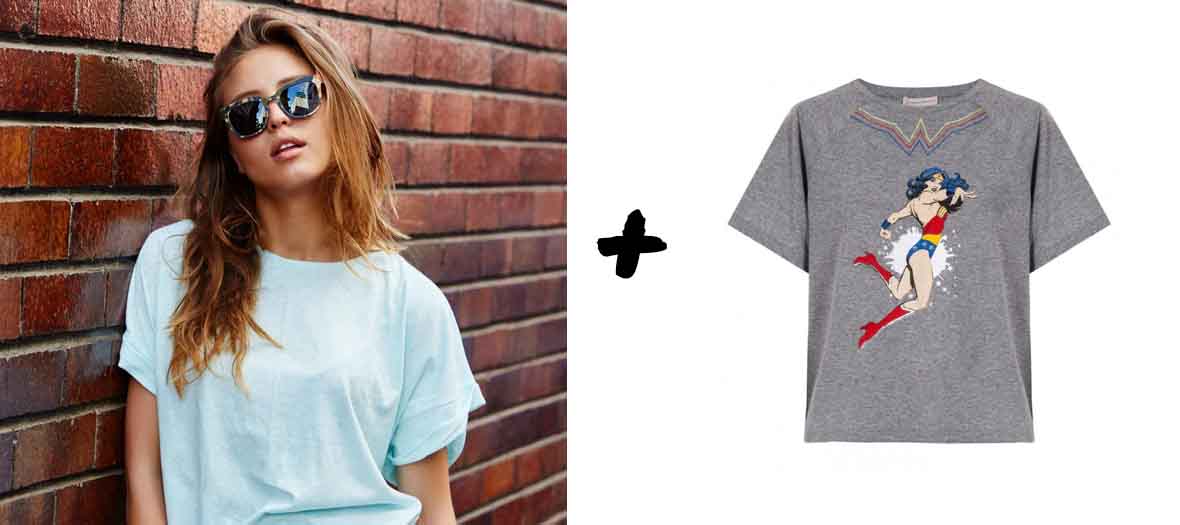 Confirming the come-back of DC Comics in the fashionshere, we love this Wonder Woman version at Paul & Joe, to match up with made in Cape Town Ballo shades.
T-shirt Zeus, Paul and Joe, 95 € soldé à 47,50 €.
Wooden sunglasses, Ballo, 180 €. Available at BHV Marais until the 31st of July and shown during the South Africa x Le BHV Marais venue and on www.ballo.co.za