When Eric Fréchon, the three-star chef of the Bristol takes over the amazing terrace of the Grand Palais, better be warned that you are about to spend an unforgettable moment. So it's up to you to decide if you want to come with the gals or flirter with your lover.
Here is the kind of place that reconciles fashionistas and great classics, foodies,  gourmets and twig appetites… You are at the heart of  the DO IT  TEAM love spot where you could very well run into Inès de la Fressange, Anna Wintour, Olivia Palermo, Alain Juppé  or Garance Doré.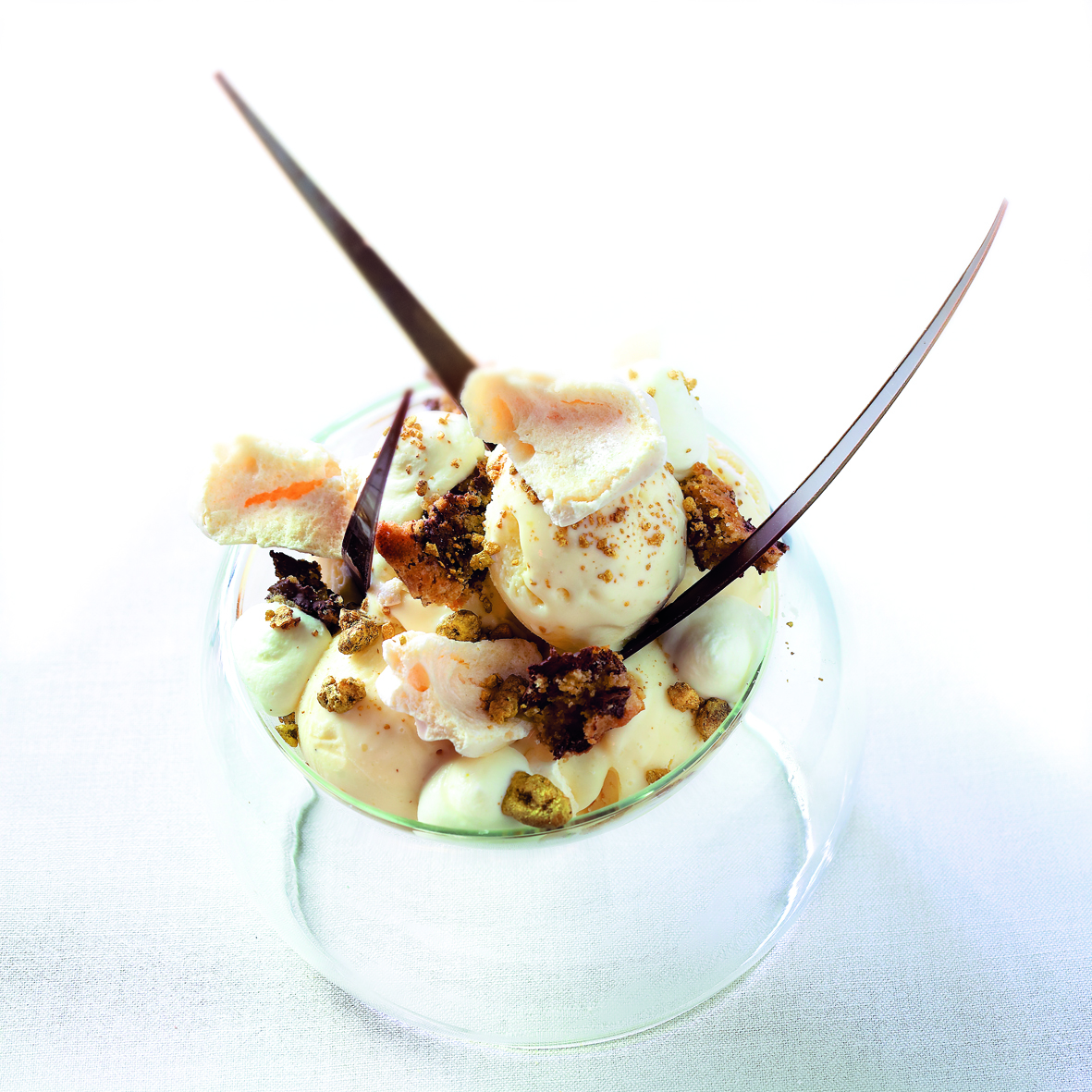 A la carte. The small delights of Eric Fréchon, The result is penne with chorizo and wonderful  glazed tomatoes (17€), a risotto with green peas and morels (19€), the incredible tartare-fries (22€), the divine shrimp and zucchini tempuras to dip in their house ketchup. For dessert: dare their baba the best of Paname (9€) or the « Crazy Pot » completely wild: a mix of meringue, ice cream, chantilly, tagada candy as well as fresh strawberries  and raspberries (10€).
We adore: the view through the columns on the Petit Palais. A nice parenthesis to break up with the urban spleen.
Tip-top: the possibility of hanging out on the terrace for a happy hour dinner enjoying a Spritz and other amazing cocktails while nibbling on large tartines of foie gras (18€) or a great cheese platter. (13€).