All over France, environmentally conscious enthusiasts have created their pretty brand. Their goal ? We offer products with simple, natural, organic and effective formulas . Peony extract or oyster shell powder, honey or orchid enrich these made in France formulas , all presented in pretty, sexy and responsible packaging.
Absolution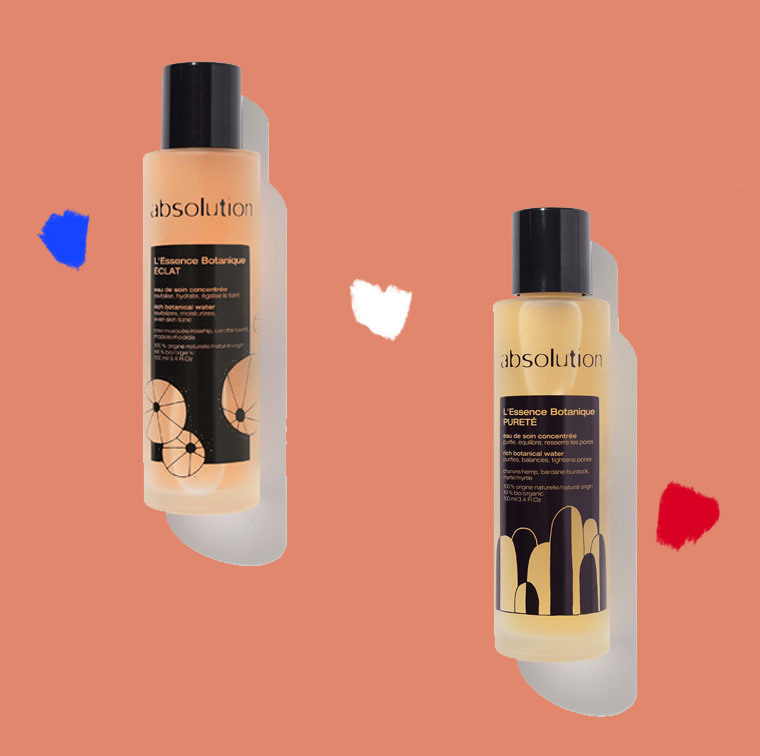 Created by Isabelle Caron , creative director for several years, the 100% organic Absolution brand was designed to restore and protect the skin's ecosystem . By combining naturalness and progress, it is a whole range of products made from plant extracts, minerals and vitamins that are suitable for all women of all ages.
News: 2 new botanical essences. Water carefully concentrated, multifunctional, from the routine of Korean beauty. They are used in the morning to wake up the skin and in the evening after removing make-up to make it more receptive to care. Rosehip, carrot, rhodiola to revitalize, hydrate and even out skin tone; hemp, burdock, myrtle to tighten pores and purify. All of this is 100% natural. Result: clean, hydrated skin, a radiant complexion.
The Botanical Essence Purity or Radiance , Absolution, 38 €
Laboté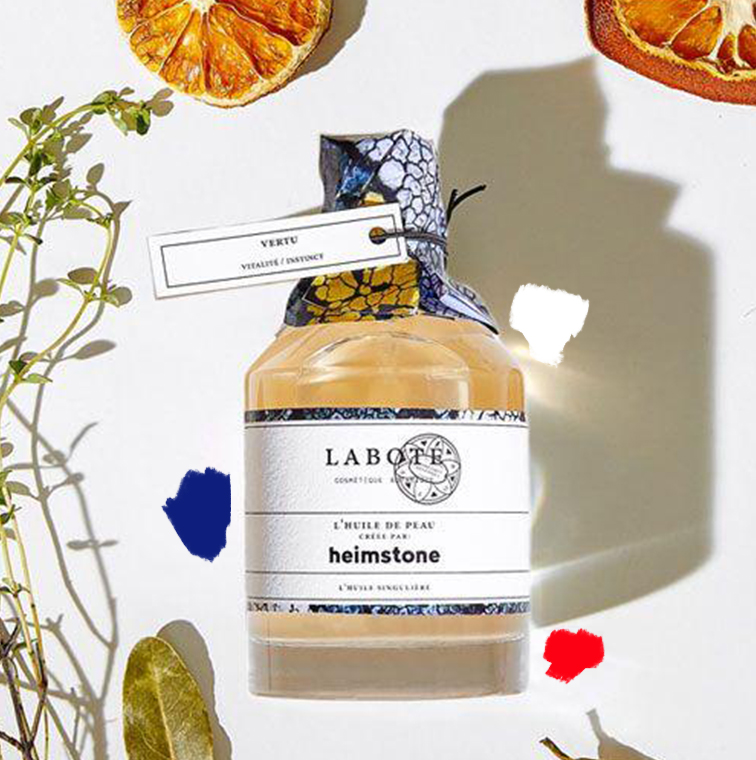 Created by Lucile Battail , doctor of pharmacy, the young 100% Made in France brand Laboté offers complete tailor-made routines. In his laboratory, rue Madame , we concoct for you in a few minutes - after an in-depth diagnosis of the skin, cocktails filled with fresh active ingredients from medicinal plants , just for you and your problems: wrinkles, dryness, redness ...
Her news: skin oil, a collaboration with Alix Petit , creator of the ready-to-wear brand Heimstone . These precious body oils, made in small quantities and in a limited edition, are highly hydrating thanks to a formula rich in Marula oil. They come in three versions for 3 well-defined personalities: determined, hypersensitive or introverted. These oils, with a combination of different essential oils , will help rebalance inner emotions for better harmony with one's inner self.
Singular skin oil, Laboté , € 55
Basket of the Senses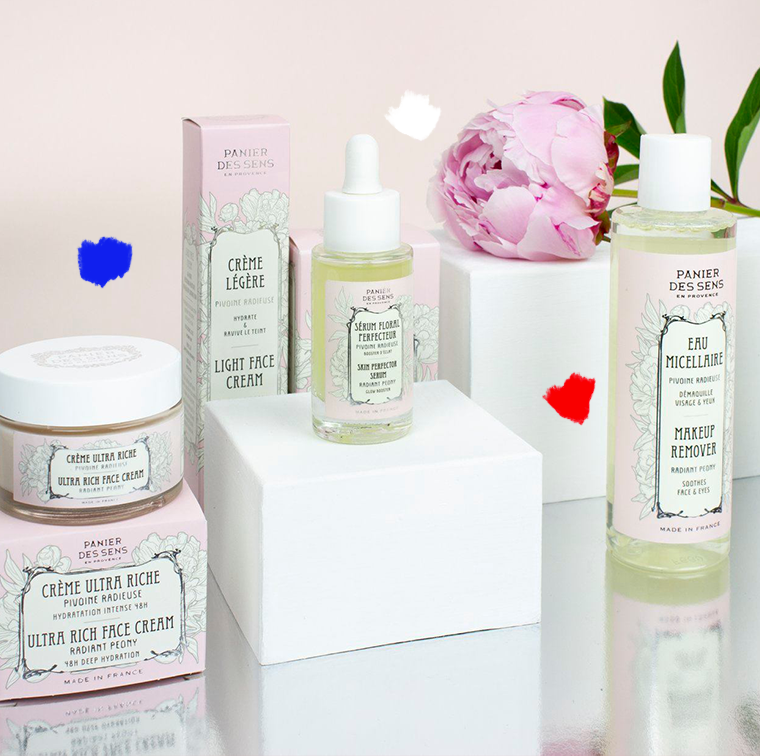 A natural Provencal brand created by Jérôme Lambruschini, a pure strain from Marseilles, Panier des Sens has been developing natural formulas with powerful plant ingredients for fifteen years. Divine honey hand creams, wonderful orange blossom soaps, body milks and creams, all formulated with the best of Provence, have become bestsellers.
Its news: the new complete range of radiant Peony face care . Peony extracts, hyaluronic acid and rose oil for hydration , pink clay, rose water and cornflower for radiance make up these formulas where each treatment is enriched with an exclusive combination of active ingredients. Our favorite ? The serum, ultra concentrated to boost radiance!
Radiant Peony Floral Perfecting Serum, Panier des Sens , € 29.90
Hip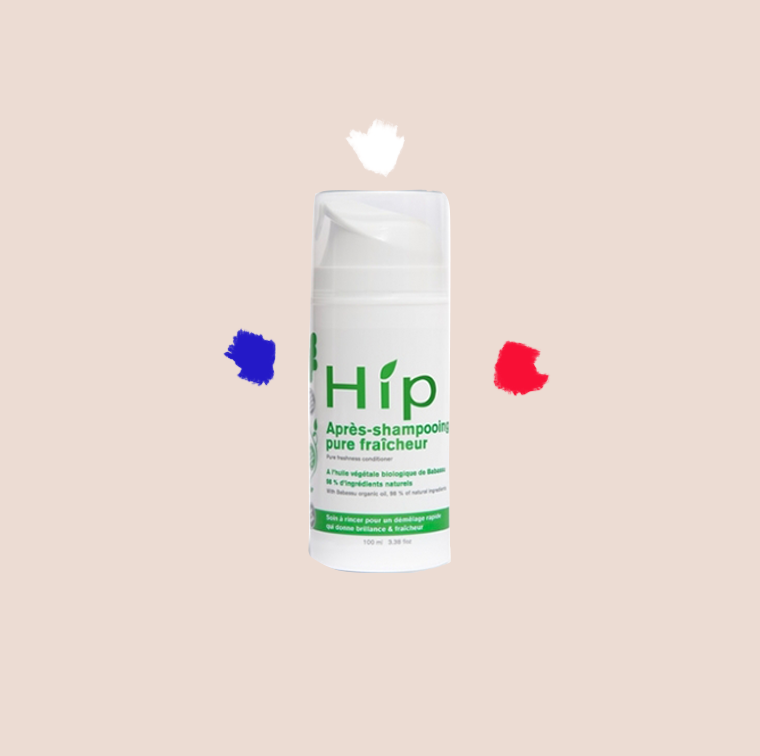 Created in 2008 on the Lyon side by two artisan manufacturers from the chemical and pharmaceutical industry , the Hip brand offers artisanal and eco-responsible hair care ranges that are natural, effective and sensory. Shampoos composed of 96% natural ingredients, masks rich in essential and vegetable oils, cream with protective active ingredients such as aloe vera, 100% natural oils or even silicone-free styling make up this environmentally friendly range. Ideal for detoxifying, depolluting and making hair supple and shiny.
What's new : the brand new Pure Freshness and Pure Douceur conditioners, with only 100% natural ingredients and an airless nomadic bottle , which make the hair shiny. Perfect on vacation after swimming in the pool or in the sea.
Pure Freshness Conditioner, Hip , € 20
The Laboratories of Cap-Ferret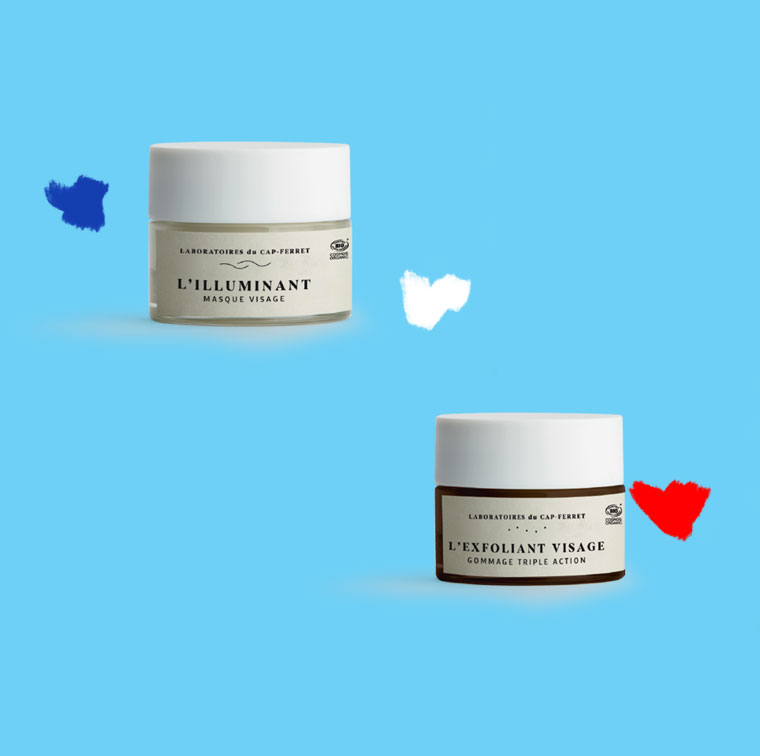 Created after years of research by a couple of entrepreneurs, doctors of pharmacy, the Laboratoires du Cap-Ferret label offers a range of high performance organic products with vegeto-marine formulas. No more endocrine disruptors , nanoparticles and other harmful ingredients … They only offer natural, organic, local active ingredients. Some even come from Cap-Ferret !
Its news: two new treatments. The facial exfoliant which, with oyster shell powder and apricot kernel oil, gently exfoliates the skin without attacking it and restores radiance and Illuminating , a mask filled with hyaluronic acid and antioxidants that instantly plumps and hydrates.
Illuminating mask (€ 39), Facial exfoliant (€ 29), Laboratoires du Cap-Ferret
Melvita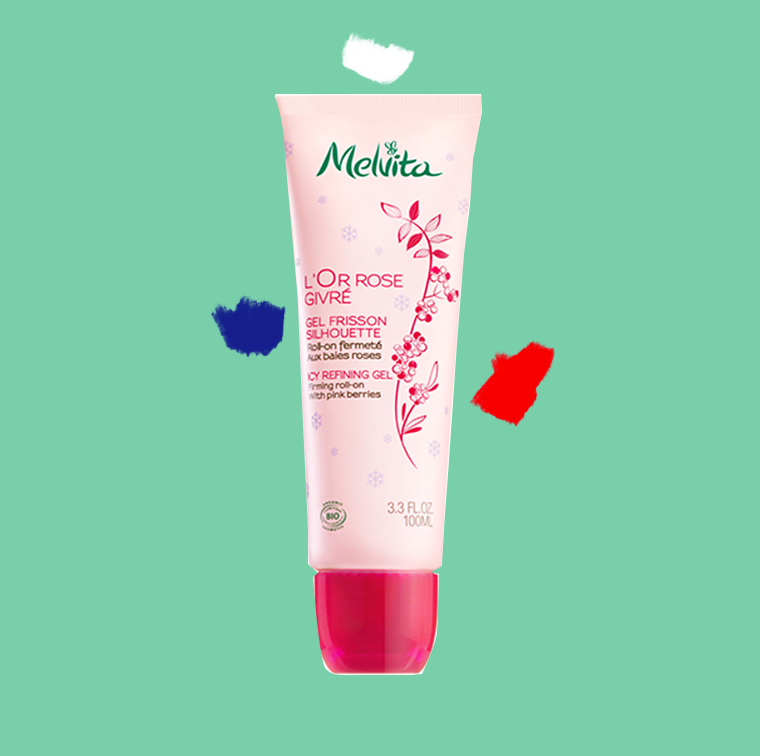 Created by a beekeeper and biologist more than 30 years ago, Melvita , Mel pour miel and Vita pour vie, is based in the heart of Ardèche , a leading region in organic farming , in a pretty eco-factory with wooden facade and green roofs, planted in the middle of 5 hectares of nature. The team selects the best of nature to create oils, floral waters, creams ... with simple and effective formulations
What's new : the firming massaging roll-on which, with a formula rich in mint water, a light texture and a fresh bead applicator, provides an immediate frosted effect, firms the skin and smoothes the orange peel while leaving a sweet scent of rose. Ideal on vacation to lighten your legs between two hikes.
Firming massaging roll-on, Melvita , € 29.50
Exertier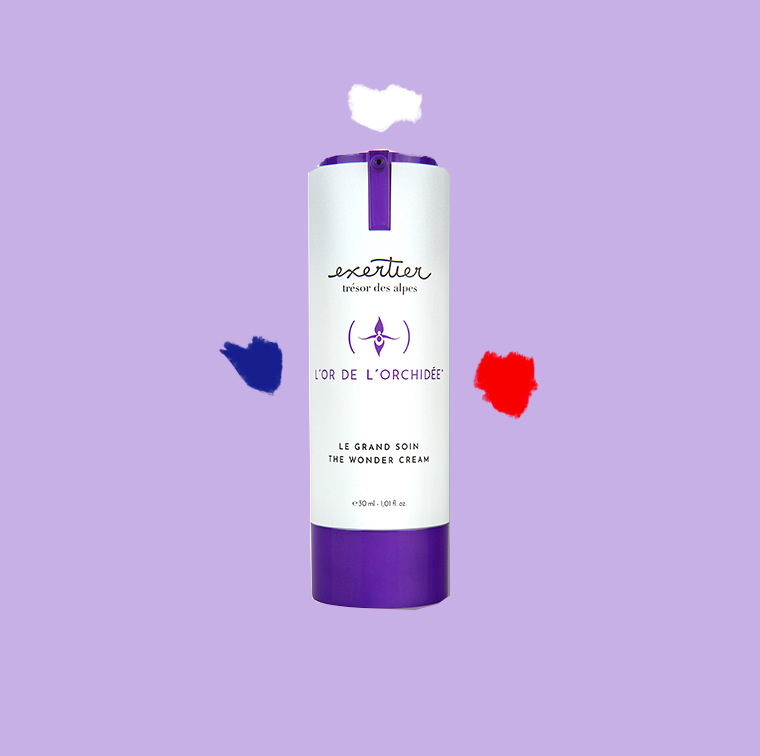 Passed down from mother to daughter for generations, it is a family recipe made from Alpine orchids with precious molecules that gave birth to Exertier beauty treatments 100% made in Savoie and to its famous line l'Or de l 'Orchid , with powerful antioxidant assets. Later, Courchevel multi-flower honey from high massifs was used by the brand to give birth to the Le Rêve de Miel range . Naturally rich in fructose and enriched with hyaluronic acid and other anti-aging active ingredients, it helps to heal, moisturize and protect.
News: Le Grand Soin, a multi-use treatment that combines serum , cream and oil . Its signature ingredient, Orchid Gold enriched with collagen, repairs, nourishes and protects skin damaged by the sun, pollution, stress ...
Le Grand Soin 30ml, Exertier , € 145

Also discover the exciting new green products and the top 10 of the best organic deodorants .