We have good news for Parisians on the lookout for a hot spot to sip really good cocktails, nibble on tapas and flirt happily. And the best in all these categories are of course... the Brazilians. Head for Boteco, right near the Grands Boulevards, for a caliente evening organized by a happy crew with a sing-song accent.
At the helm, Ricardo, a chef made in Rio de Janeiro and Nicolas, an entrepreneur in love with do Brasil food.  In an urban jungle decor with plants all the way to the ceiling and big tropicool cushions, you settle comfortably while waiting for a slew of finger licking specialties to arrive at the table.
Enter: veggie tapas, but also with fish or meat such as the  melt in the mouth picanha of beef (€14), a delightful ceviche with sweet potato and pomegranate (€11), diced up tapioca with cheese, ham and small soft pimentos (€11) or broiled crab with coconut milk (€12). Que bom!
We like: absolutely addictive potions such as the incredible all-white Coco Lulu with slivers of roasted coconut to be nibbled on around a drink ( €12 ), or the caïpi Mulata passion, syrup of cocoa and tonka bean (€11). Absolute musts on a  background of samba and bossa-nova while giving the doe eye to the cute guy at the table next to you.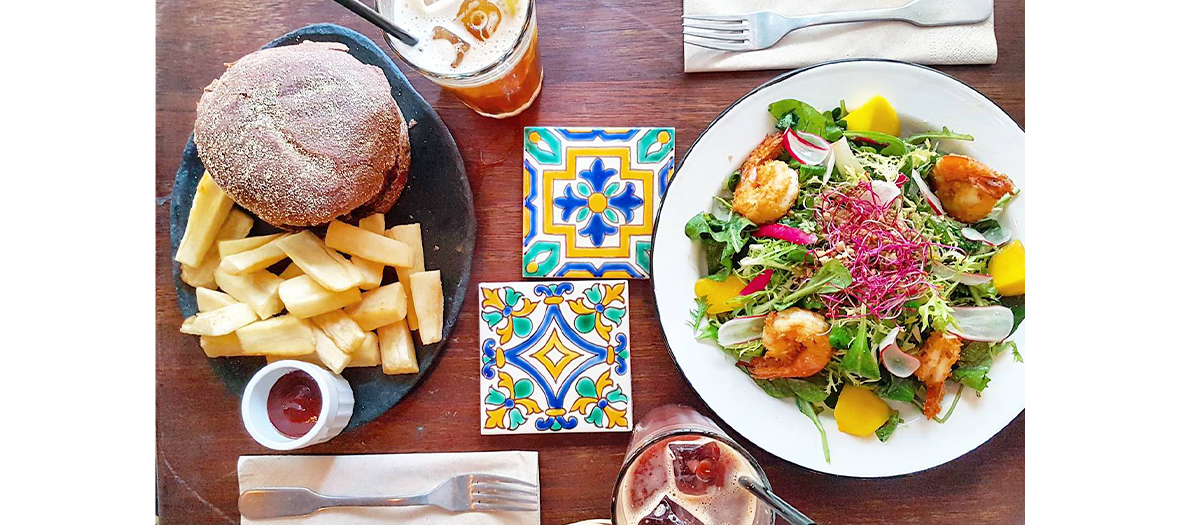 Open during the week from 6pm until midnight, 6pm-1am on Thursday and 6pm-2am on the weekend. Closed Sunday & Monday.
Also discover Uma Nota, the new spot for a Rio-style ambiance.