At 27-years-old, Jeanne Damas is right up there along with Inès de la Fressange. This "Super-Parisienne" is the new icon of French style. On Instagram first, with more than 1,2 million followers. As muse also. Simon Porte Jacquemus, her great friend, considers her a a main source of inspiration.
Finally as businesswoman. In 2016, Jeanne Damas launched Rouje, her own label in collaboration with Jérôme Basselier, with the success we know. The inauguration in the middle of fashion week of her boutique-restaurant created the buzz, and is already attracting all the fashion crowd, curious to see the place "for real"…
A lifestyle venue that embodies the Rouje spirit
First commercialized only through digital (Jeanne's face and the Instagram account being the best ads), the idea of creating an inspiring place to set forth the Rouje spirit and try on dresses in superb changing rooms was born.
The rendezvous is taken Rue Bachaumont, at the heart of Montorgueil, in a divine concept-store decorated by Démodé, the studio run by Marie-France Cohen (founder of Bonpoint and Merci).
The favourite boutique of Parisiennes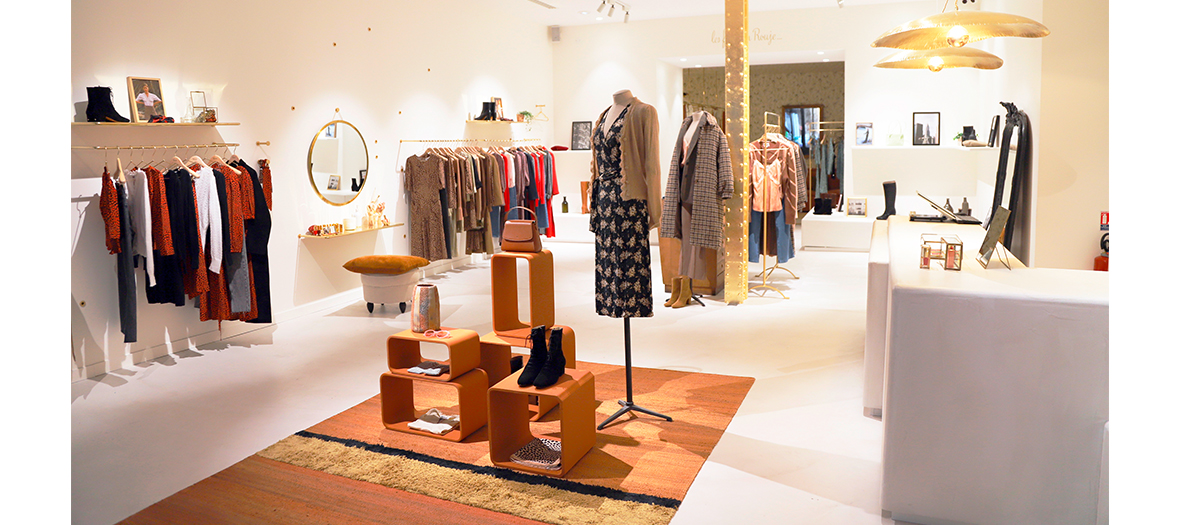 On one side, a boutique-workshop showcases the entire super feminine and poetic wardrobe of Jeanne with her sexy dresses (€180), floral blouses (€130), small knit cardigans (€125) and oversize coats (€230), symbols of a new Parisian chic.
One also finds large sofas to leaf through her book co-written with Lauren Bastide or trying on her booties, pumps and boots, without forgetting a vanity dresser where you can test all her beauty products.
Last heart asset: the jeans bar with a wide array of colours and shapes,  in order to find the ideal fanny fit that is a tell-tell signature of sexParisiennes and their "less is more" silhouette.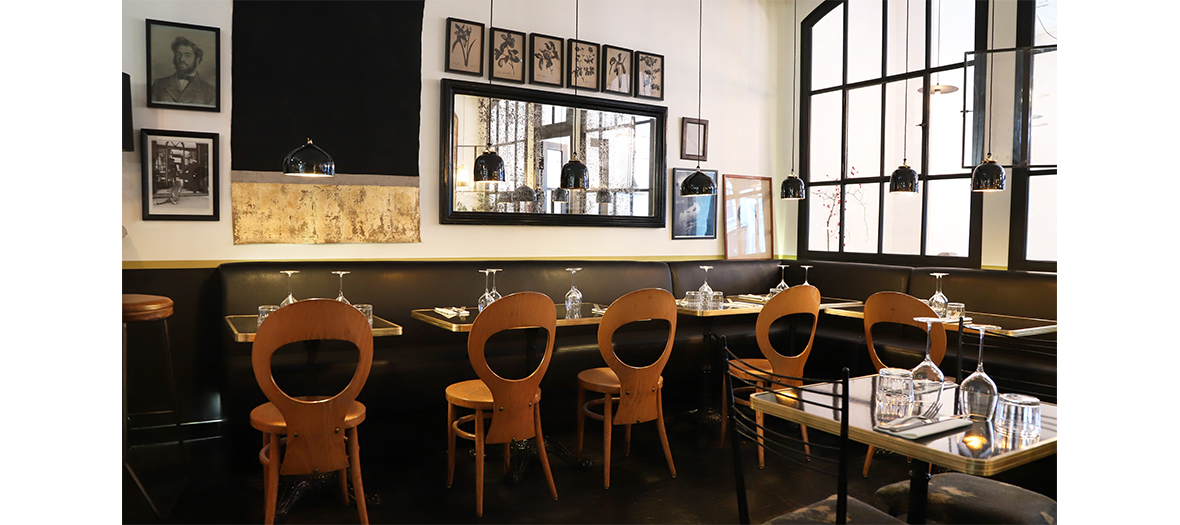 As a real Parisienne, Jeanne grew up in a café: her parents ran the cult Square Trousseau in the 12th. Next to the boutique, to anchor the atmosphere, she created the café of her dreams, in collaboration with Alexandre Arnal, chef of Takaramono.
Piano, open kitchen, wide banquettes, there is a feeling of an English brasserie along with a Montorgueil sauce and a  touch of New Wave.
On the plates, great Parisian specials mastered by Arnal, capable of satisfying large appetites as well as portions for twigs: eggs with a vegetal mayo (€7), veggie salad with courgette, peach, corn and Thai basil (€10), a Caesar (€17), a daily veggie dish (€16) or a nice croque-monsieur (€17).
At happy hour (served until 10pm), you can show up with the gang to share a slab of carpaccio (€8), Bellota Bellota Spanish ham (€17) toasts of tiny sardines with white sesame cream (€13) or a tielle sétoise, a small pie filled with octopus.
Open every day from 11am to 7:30pm.
© Harmony Ferreira

Also discover the first Anthropologie boutique in Paris everyone is talking about and Citron, the café of Jacquemus.